4 ways to wear the bob: How your face shape and clothes size will make a difference
Is the bob for everyone? The professionals clue us in.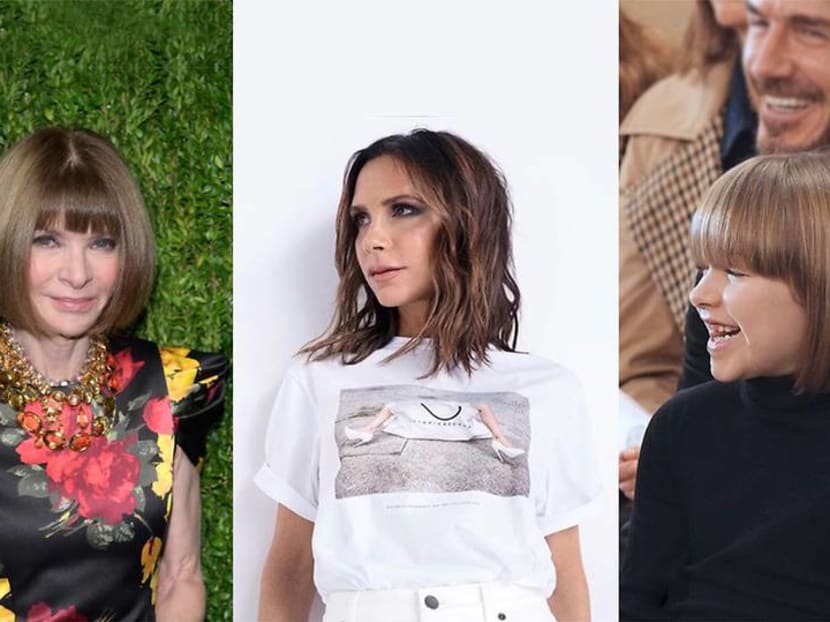 Thinking about cutting off your long locks? Get a bob. Not only is it perennially chic, it's also one of the most universally flattering haircuts – meaning there's little chance that "the big chop" could go wrong.

Creative director of Hairloom salon, Calvin Gan, agreed on its beautifying possibilities. "A well-cut bob can make your hair look very full. A short or medium-length bob can also frame the face gorgeously," he said.

The bob is frequently recommended by hairstylists because it is one of the easiest hairstyles to maintain in Singapore's weather. "The limited layers in a bob means minimal frizzing caused by humidity," Gan added.

Salon director of Chez Vous, Victor Liu, agreed that the bob is low maintenance. "It's easy to manage –just blow-dry the hair lightly in a downward motion and you're good to go. It also creates a youthful and energetic look, and is especially age-reversing for mature women."

Indeed, there's something ageless about the haircut. Just look at Vogue editor-in-chief Anna Wintour and 7-year-old Harper Beckham, who sat side by side at Victoria Beckham's Fall/Winter show, wearing coincidentally matching bobs. Is there a better example of the hairstyle's age-transcending appeal than this shot?

The modern bob can be cut and styled in surprisingly more ways than you can think of. It can be chin-length or slightly longer, grazing your collarbone (also known as the lob). 
Or your hairstylist can leave the ends blunt and choppy, or have them layered so that they fall into a perfect slope. Bangs, of course, are entirely optional, and can add a whole new dimension to the look of your bob.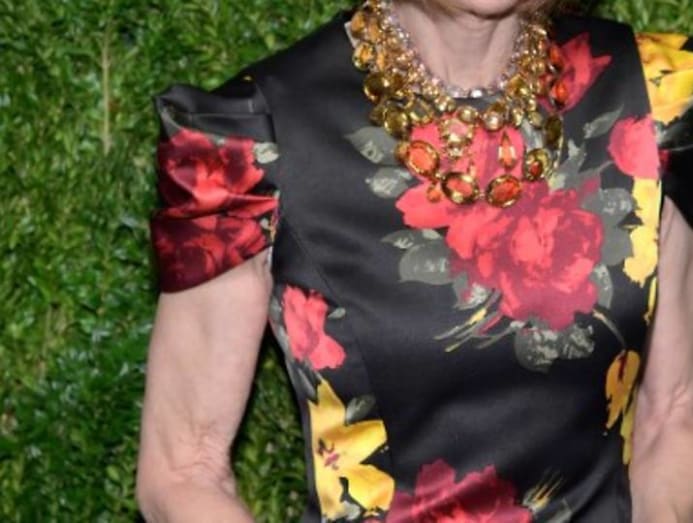 "In terms of face shape, I believe there will be a variation of the bob to suit everyone," said Gan.

According to Liu, there are, however, some who should think twice about getting it, particularly:

1.     Extremely tall women because a short haircut will result in a visually disproportionate body balance.

2.     Those with stiff and wiry hair or stick-straight, rebonded hair because a bob is all about "movement".

3.     Those with an elongated face shape – a short bob will make their face look even longer. 
4.     Those with disproportionately broad shoulders or chest – a longer hair length is better as it will help conceal these concerns.
"That said, there's no absolute right or wrong," added Liu. For example, the longer bob could also work for those who are very tall or those with a long face. Read on to find out which type of bob is best for you.

1. THE CLASSIC BOB
Look to Wintour for inspo. The classic ends at the jawline and has no distinct layers. It seems to be of the same length all around, but is actually artfully shaped for a softly rounded look with face-framing pieces that are ever-so-slightly longer at the front.
This cut emphasises the shape of your face because it follows its silhouette tightly (especially if you also get bangs) – and is not flattering on those with a long or square face or angular jaw line.

Best for: Small and heart-shaped faces
2. THE STACKED/GRADUATED BOB
The stacked bob is simply a bob with distinct graduated layers at the back that form a slope. The steepness of the slope can be varied, but the highest layer at the back should still follow a graduated perimeter around the head, ending with the longest pieces right at the front.

A stacked bob creates more volume at the back of your head, and can effectively balance out an angular or square face. The key is to have it end at least an inch below the jaw and not right next to it, so that it doesn't emphasise the strong lines.

Liu said that it is also the best bob for those with short or broad necks, as the graduated layers help create the illusion of a longer and slender neck.

Best for: Those with a square face, short or broad neck, or those with thin or fine hair.

3. THE TEXTURED/LAYERED BOB
This differs from the stacked bob in that it has layers all over instead of just at the back of the head – which means your stylist might put shorter pieces at the front of your head to create texture, movement and body all over. This is usually done on a longer bob.

The best thing about the layered bob is that it offers infinitely more styling options than a typical bob. Curls, messy waves and flicks look good on this hairstyle, and all you need is some hair wax or a couple of barrettes to have fun with different looks.
Best for: Those who want a modern, edgy bob.

4. THE LOB (OR THE LONG BOB)
Not ready to go completely short? The lob is a great way to try a bob cut or transit to a shorter bob. Plus, you'll still have the option of tying your hair up when you want to.

The long bob is also the most flattering version of the bob. Depending on the length that you ask for –it can end anywhere from mid-neck to below your collarbone. And it can soften an angular face (especially with a side-swept fringe) and widen a long face (Liu suggested adding bangs to visually shorten the face).

Best for: Everyone, especially those with a long face shape or those who are afraid of going short.