Don't want to splurge on your wedding gown? These options cost less than S$700
With a little know-how, you could score your wedding look off the rack and even online. Even better: These alternative looks can be worn again and again.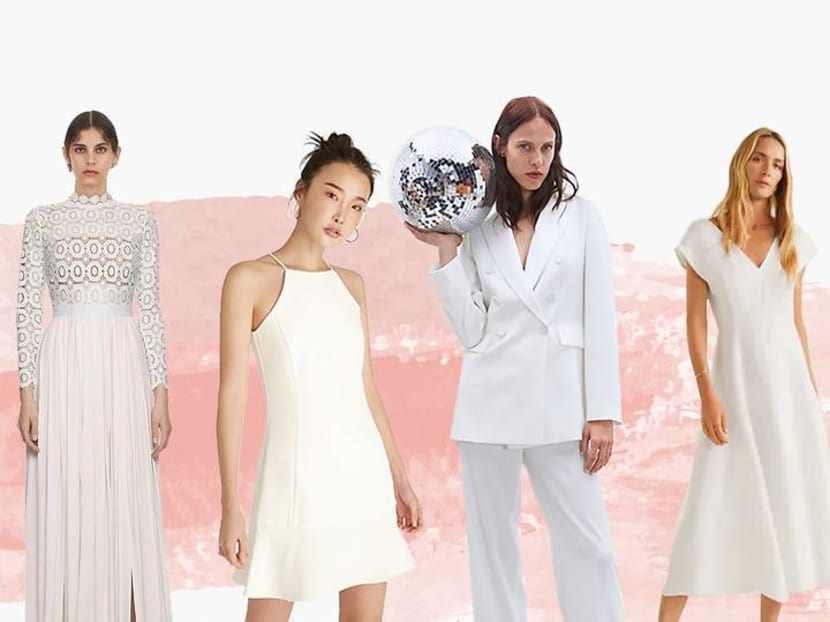 Wedding gowns can be an expensive affair. A simple Vera Wang gown starts from US$7,500 (S$10,300). An embellished Badgley Mischka number can set you back US$15,000. A custom Dior gown runs in the regions of hundreds of thousands of dollars, head designer Maria Grazia Chiuri's involvement not included.
But if you're not planning a royal wedding and don't relish making a giant dent in the wedding budget, there are a host of alternatives that won't cost an arm and a leg.
Rental is one way to go. Typically, gown rental packages start from S$2,000 for a simple white dress. The numbers start to climb if you're considering French Chantilly lace, elaborate embroidery and sparkly details.
Off-the-rack is another option. Depending on your budget, masstige labels, High Street brands and online sites are at your disposal. Decide on a budget and stick to it – don't get tempted to "upgrade" the budget just because of extra bells and whistles.
Pick a dress that fits your budget and style. If you've planned a beach wedding, a short dress might be a good idea – this way, there's less fabric for sand to latch onto. If your solemnisation ceremony is by the sea, a floaty, ruffled number will match the sun and sea vibe. If a church service is on the agenda, a body skimming, column sheath dress is a good place to start.     
To make that off-the-rack piece look like it was tailor-made for you, make a trip down to a trusted tailor to get the dress nipped and tucked to your curves. The tailor can even include a well-placed crystal bow to personalise the dress or introduce a slit to flaunt your Jimmy Choos.
CNA Lifestyle rounds up these cheap and cheery options so you have more to spend on other equally important details, like that epic month-long honeymoon for example. And the best part is, all the looks have longevity to live beyond the day.

MINI FLARED HALTER DRESS, S$36.99, BY POMELO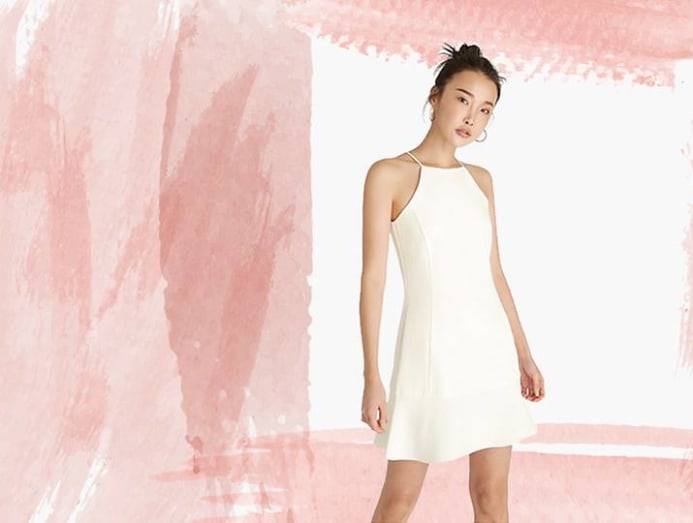 Mini dresses are made for weddings at the beach. Why? Because it allows the beach bunny to flaunt her beach-ready body – lean arms, slender legs and sun-kissed tan. Embrace your inner Gaia and go barefoot for this ultimate beach party.
FITTED DRESS, S$129, BY MANGO
Elegant, timeless and pristine, you only need to add a wedding band to complete the look. Oh, and perhaps the groom as arm candy.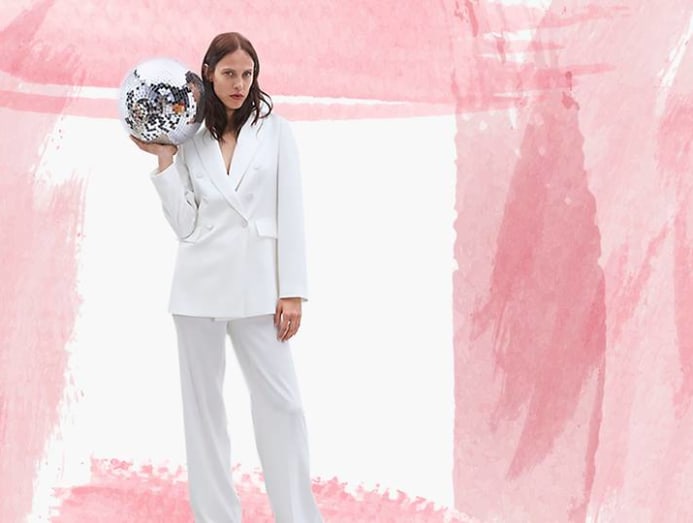 Play a game of who looks smarter in a tux with the groom.  You're already one up on him with those vertiginous stilettos. This double-breasted number will score you additional points in both the looks and affordability departments. Disco ball, optional.
PLEATED CROCHET FLORAL MAXI DRESS, £340 (S$591), BY SELF-PORTRAIT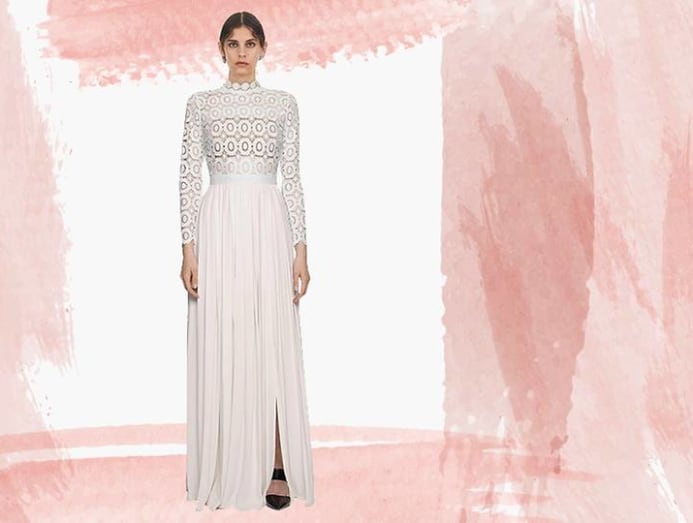 What do you get when you put floral crochet together with pleats? This ab fab dress of course. The crochet trim that mimics a high-neck collar, the transparency of the bodice and the subtle slit up the skirt are touches that make this a real winner.   
EMBELLISHED BOW GOWN, S$675, BY NEEDLE & THREAD
Not your typical wedding gown for sure yet there's a beguiling charm to this Chanel-esque gown that Karl Lagerfeld will no doubt approve of. Don't let its seemingly simple style fool you. The devil is in the details – its fitted bodice that ends just above the waist cuts an elongated silhouette that is further played up by ruffles that dance like a dream when you move. And because it isn't a typical gown, the dress easily transits to a go-to for a formal soiree.
READ: Wasted money on clothes that don't fit once you're home? Here's why that happens