Do you have dull skin, clogged pores and breakouts? It could be the haze
If your skin is experiencing any of the ill effects of the bad air quality, you need to start using anti-pollution skincare.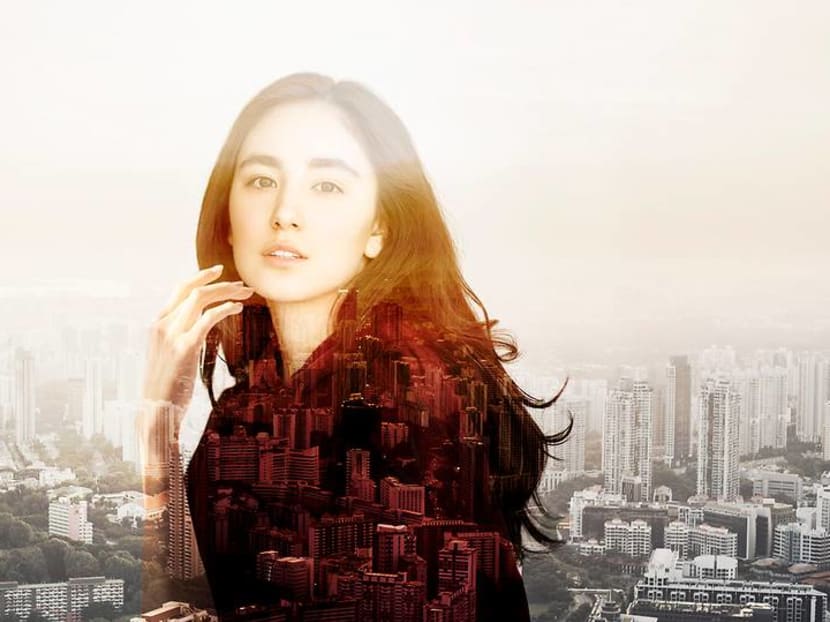 Is your skin looking worse for wear of late? It could be due to the bad air quality we have recently been experiencing.
Air pollution can cause dullness, dryness, itchiness, redness and even the formation of fine lines. Pollution particles are 20 to 40 times smaller than our pores therefore it is very easy for them to settle deep down in our skin and create problems for our skin health such as damaging collagen, elastin (skin protein) and lipids (fatty acids) levels.
"Particulate Matter (PM) is very bad for our skin as it can travel into our skin cell through our pores," says Harvey Tsao, regional training manager at Chantecaille. "They create free radical in our skin that damages our skin cells." When skin is compromised, it is unable to retain moisture and keep out dirt and other impurities.  
According to the US Environmental Protection Agency, PM is a mixture of solid particles and liquid droplets found in the air. 
HELP YOUR SKIN FIGHT POLLUTION
How to protect against pollution, you ask? Start by limiting exposure. Stay indoors and if possible, use an air purifier.
"Protect your skin by cleansing thoroughly," advised Tsao. Cleansing is an essential step in neutralising any particles in the skin. Besides double cleansing, include an exfoliant to your nightly regime to further detoxify.
"Including anti-pollution skincare is the most important step in your daily beauty regime in fighting against pollution as it creates a shield against Particulate Matter," said Tsao. "Don't just do it for the day regime, also include it in the night regime to ensure optimal skin health." 
To live your best skin life, invest in skincare that is loaded with antioxidants to help strengthen skin cells and neutralise the triggers of skin inflammation and ageing.
MEET THE ANTI-POLLUTION HEROS
CLARINS EXTRA-COMFORT CLEANSING CREAM, S$50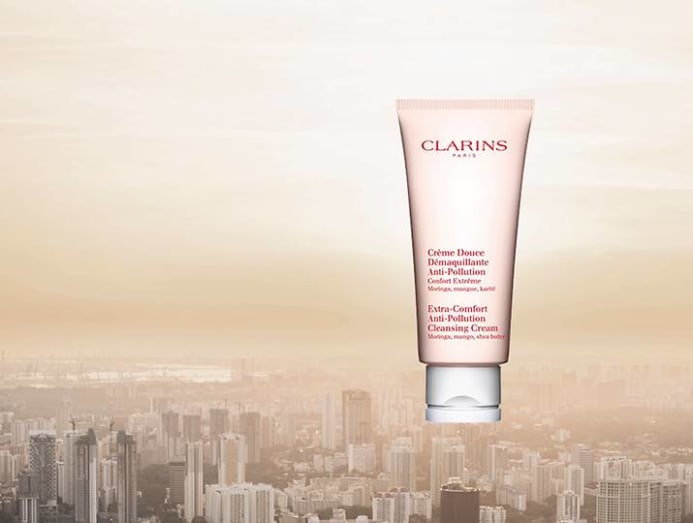 There's cleansing and then there's cleansing well. To do it well, you need to get deep into pores to purge gunk. Star ingredient Moringa eliminates traces of pollution, detoxes and protects skin from pollution damage. Warm two pumps of the (cleansing) cream in the palms of your hands and apply (without pressing) it to the face and neck. With cupped palms, make suction-like motions to suck up impurities, make-up and traces of pollution from the skin then rinse off with warm water.
SIGI SKIN DEW POTION, S$48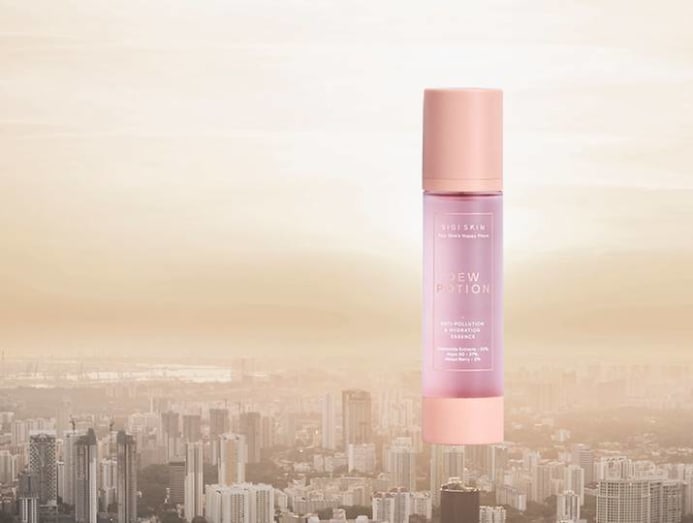 Dehydrated skin is most susceptible to inflammation. Meet this essence mist that contains absolutely no water. Instead, it's made up of a proprietary blend of Chamomile flower extract, Aqua 3G (a seaweed derivative), maqui berry, glycerin and licorice that forms a hydrating barrier to block out free radicals in order to slow down ageing. With chamomile as the main ingredient (55 per cent), the potion's anti-inflammatory and anti-bacterial benefits calm skin irritation and breakouts.
DR BARBARA STURM ANTI-POLLUTION DROPS, US$50.57 (S$69.57)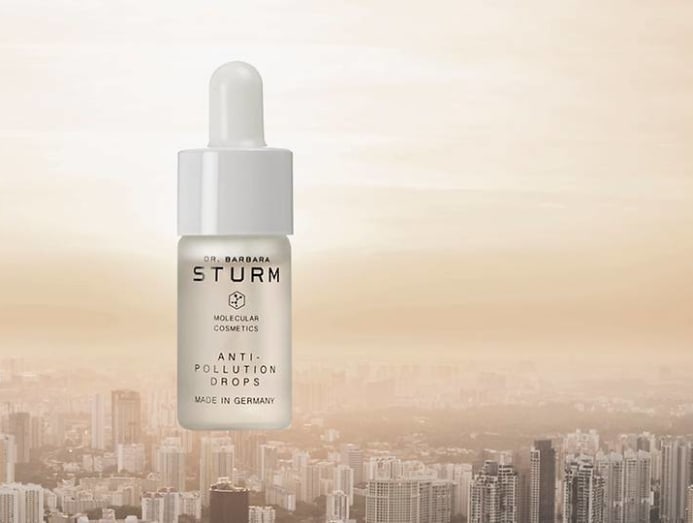 Don't let dust particles and blue light wreck havoc on your complexion. Take cover with this serum that is chockfull of innovative antioxidants such as special extracts from French Polynesian micro-organisms that have the ability to delay ageing, as well as cocoa seed extract that actively fights digital ageing. Make like Kim Kardashian and Victoria Beckham who are huge fans of the serum and mix a drop into your day cream to fight environmental aggressors.
CHANTECAILLE ANTI-POLLUTION MATTIFYING CREAM, S$166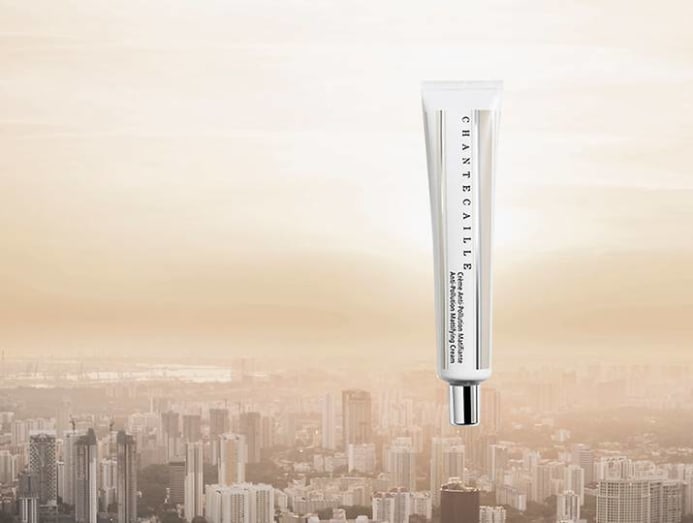 Enlarged pores caused by pollution and blue light have a tendency to trap dirt and therefore, blackheads may occur. The formula's concoction of antioxidants, white horehound stem cell and lentil extract work to refine skin, shrink the appearance of pores and protect against the ill effects of pollutants.
ALLIES OF SKIN 1A ALL DAY ANTI POLLUTION REPAIR MASK, S$145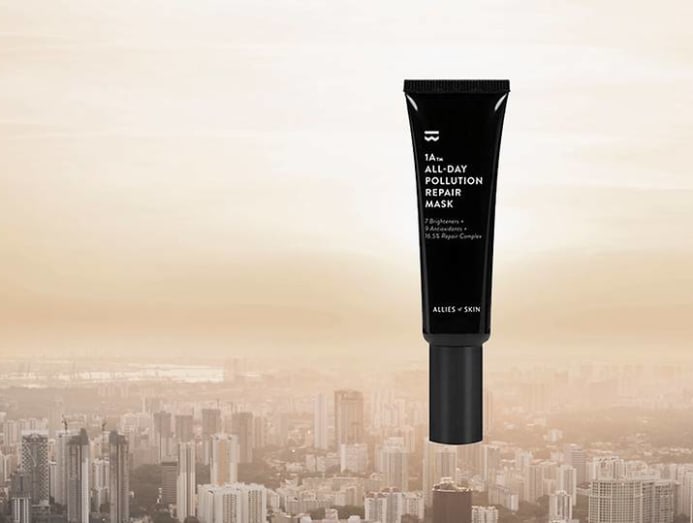 The best way to fight pollution is by stimulating collagen production and repairing damaged skin. With seven brighteners, nine antioxidants, and a 16.5 per cent Repair Complex, this leave-on treatment is designed to stimulate collagen production and repair damaged skin. But don't let the name fool you. This really is more a moisturiser than a mask. Wear it like you would a day cream to strengthen skin.
URBAN DECAY ANTI-POLLUTION SETTING SPRAY, S$50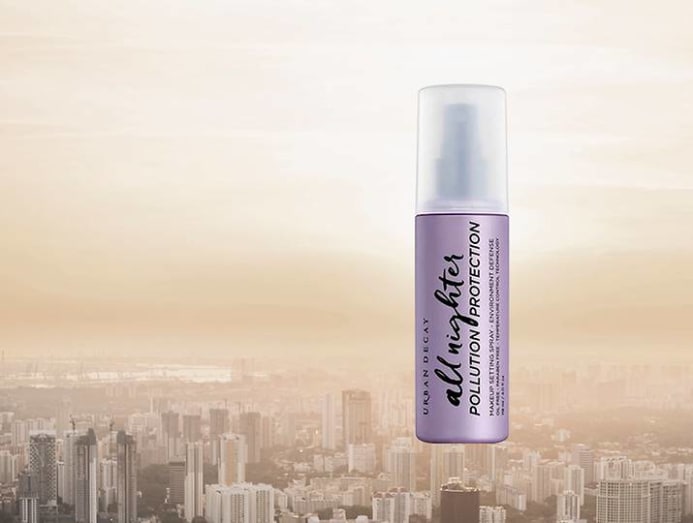 This make-up setting spray doesn't just give make-up the just-applied look for up to 16 hours, thanks to the minerals it is infused with, it also forms a protective barrier on skin to help shield against environmental damage.