Aromatherapy is making a comeback in an age of anxiety
Can't sleep? Can't concentrate? Essential oils have had a modern makeover – and is nothing to be sniffed at.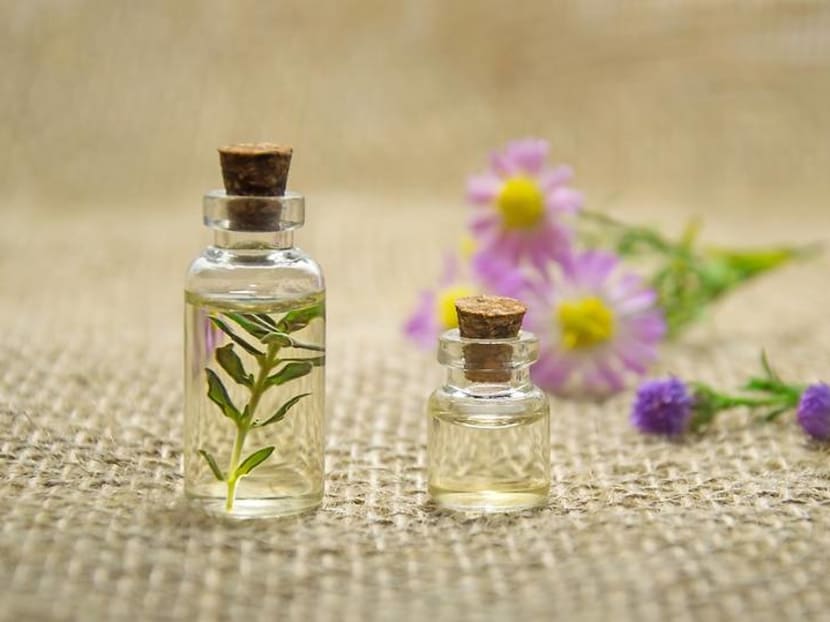 In the window of wellness boutique Anatome, in London's Piccadilly, is a sign that said "Helping London Sleep". It's a claim that is proving attractive to stressed financiers and executives who work nearby, who are drawn in out of curiosity.
The new brand offers a service where you can choose personalised aromatherapy oils to address sleep issues. Winder Ton, who runs the consultations, told me he's seen a pent-up banker in tears (and probably in need of more formal therapy) as he explained the healing properties of frankincense, and an insomniac TV producer declaring the oil a soporific saviour.
The process of choosing an oil is a little strange. You climb to a mezzanine, fill in a questionnaire about sleep quality, then decide "which best describes your mental state?" in response to a selection of cards depicting mazes, tangled strings and mountains (and a rather disconcerting hanging-man graphic).
It's Myers-Briggs meets Tarot reading with added herbal tea. I was recommended Seaweed Essential Sleep oil, with French, English and Himalayan lavender, intended to improve restless sleep – and, to my surprise, I think it works. It could well be the association of the oil with sleep, and the ritual rather than the stuff itself, but that's good enough for me.
Founded in 2018 by Brendan Murdock, Anatome epitomises the new face of aromatherapy. It taps into the wellness, green, holistic, self-care space we find the beauty industry moving into these days. Once, aromatherapy was decidedly hippyish; now, it's had a makeover to reflect current preoccupations and appeal to men too. And, with the new focus on mental health, it's being presented as a solution to stressed-out, unfocused, sleepless urban lives. Want a bit of "support and protection"? Or some "energy and strength"? Anatome has an oil for that and it's available on Mr Porter in a handy roll-on. Compared with the rise of crystals and astrology, both of which are flourishing thanks to demand for quasi-spiritual self-care, aromatherapy seems positively pragmatic.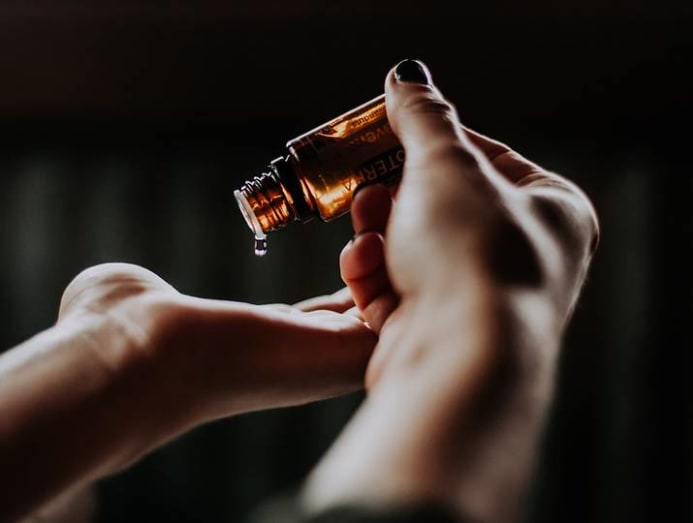 Murdock said: "The majority of our customers might see aromatherapy as a bit dowdy but I've tried to come up with formulas that connect with people and their modern-day challenges." Anatome runs workshops with Soho House and visits companies near St James to talk about issues affecting sleep, stress and focus.
At Net-a-Porter, global beauty director Newby Hands said: "We have noticed an increase in the popularity of aromatherapy, and sales of aromatherapy-based brands are up around 30 per cent based on the same time last year." She added that "our woman is investing more than ever in her self-care rituals. Bath and body is one of our most highly replenished and fastest-growing categories in beauty, and aromatherapy and essential oils account for a large portion of that growth."
At Neom Organics, its Wellbeing Pod, a diffuser that puffs out essential oil-scented vapour, sold out within weeks of its launch in August 2018, and the company's customer base is getting younger. Diffusers are becoming as obligatory a home accessory as the crisscross Berber rug and green velvet sofa. At aromatherapy company Tisserand, sales have risen by 30 per cent since last year and its number of products has increased by 72 per cent. Some of my favourite new discoveries are the Aromatherapy Associates De-Stress muscle bath and shower oil and the Votary lavender and camomile pillow spray.
Arabella Preston, founder of natural beauty company Votary, thinks the image of aromatherapy has changed because "naturals are now seen as luxury". Preston has opened an "aroma atelier" at the Rosewood Hotel in Hong Kong where you can get a bespoke body oil blended to help with jet lag or sleep. She believes that aromatherapy can have a powerful effect on mood, because our sense of smell is so linked to emotions. She said: "The classic one is lavender, which most people associate with sleep and relaxation". For Preston, aromatherapy is about tapping into "a sense of control, and controlling your environment, anything you can do to make you feel calm", and she has just created three roll-on Feelings fragrances evoking states of mind. Desire, which smells of wild rose, orange and almond blossom, suggests dawn on a hot summer's day and because it's all natural, it's good for sensitivity.
When a friend went on a daunting work trip, she stocked up on Valium. Conversely, ahead of flying to the whirlwind of Milan Fashion Week, I opted for an emergency set of essential oils from Tisserand, offering "happy vibes" and "real calm". Anyone who saw me in action might contest whether they had any effect, but inhaling deeply like a Victorian lady at a seance at least slows down the breathing, which induces calm. Call it the ultimate panic buy.
By Carola Young © 2020 The Financial Times