Is your BB cream making you look grey or greasy? Here's what you're doing wrong
The aim is to look like you're not wearing makeup. Let's ace your base, then zero in on the best BB base roundup that covers creams, cushions and tints.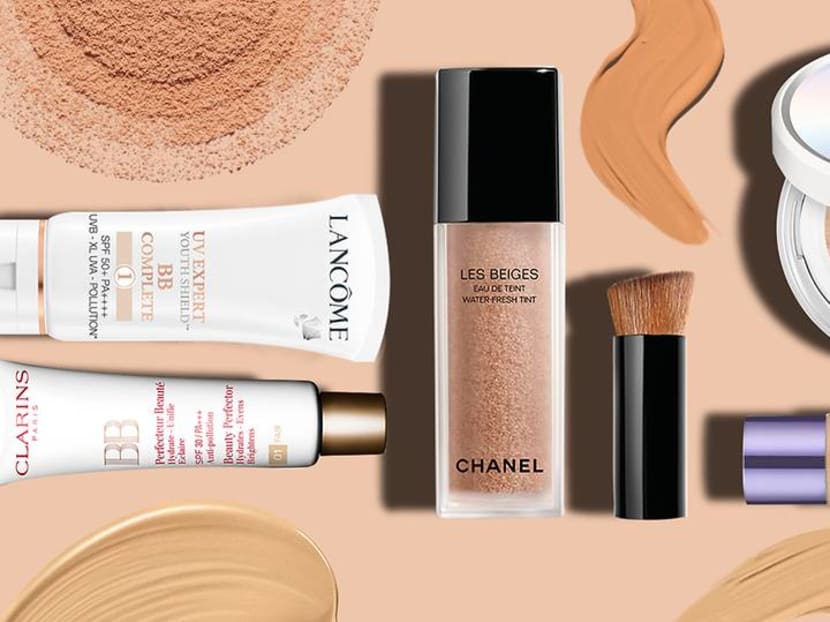 Dewy, translucent, poreless and naturally flawless – that's the look most people who wear BB creams are going for. Yet, some of us struggle with creating that perfect K-beauty "no-makeup" makeup look, with BB bases that make them look like ashen-faced aliens instead.
If your BB makeup makes your complexion look grey or greasy rather than effortlessly glamorous, here's what you may be doing wrong.  
BB BOTCH 1: GETTING THE WRONG SHADE
Getting the right shade of BB cream is crucial to having an exact and flawless base, said makeup artist Beno Lim. Seems obvious, but not so easy considering most BB makeup come in limited shades compared to foundations that usually run the gamut of very pale to fair.  
"If you are testing it out in the store on your skin, step outside to check the colour match in natural light," said Lim. "Apply it on the jawline and take a selfie outdoors to see if it blends invisibly into your skin." A BB base with a high SPF might also create a white cast on the skin, especially in photos. 
If you've somehow bought a BB base that is shades lighter than your actual skin tone (a common problem), Lim advised to apply the BB cream only on areas that need coverage.
Then, dust a little powder bronzer onto your cheeks, forehead and chin using a large blush brush. The coppery tones will add warmth and depth.
BB BOTCH 2: LOOKING GREASY​​​​​​​
Most BB creams also double up as a skin serum, moisturiser and sunscreen, which means that the texture tends to be richer.
So, if you have oily and / or acne-prone skin, you need to go for a matte-finish BB cream, said makeup artist Zoel Tee. "A BB base with a dewy finish will emphasise the bumpy texture of acne skin or big pores. Plus, the excess sebum gives the face an oily appearance."
BB BOTCH 3: THAT'S JUST TOO MUCH BB
Consumers often expect a BB base to perform the functions of a foundation, concealing imperfections like blemishes and eye circles. "But BB bases are only supposed to even out your skin tone with light and natural-looking coverage," said Tee.
Apply a moderate amount of concealer to the areas that require more coverage, and set with a little loose powder so it stays on longer.
And now that you know what to do, you'll want to check out these top-of-the-crop BB (and CC) creams.
LANCOME UV EXPERT YOUTH SHIELD BB COMPLETE, S$75
Although this comes in just two shades (pink and beige), the sheer coverage lends a barely-there, skin-evening effect while it protects skin from UVA and UVB rays, as well as urban pollution.
FIRST AID BEAUTY ULTRA REPAIR TINT CREAM, S$43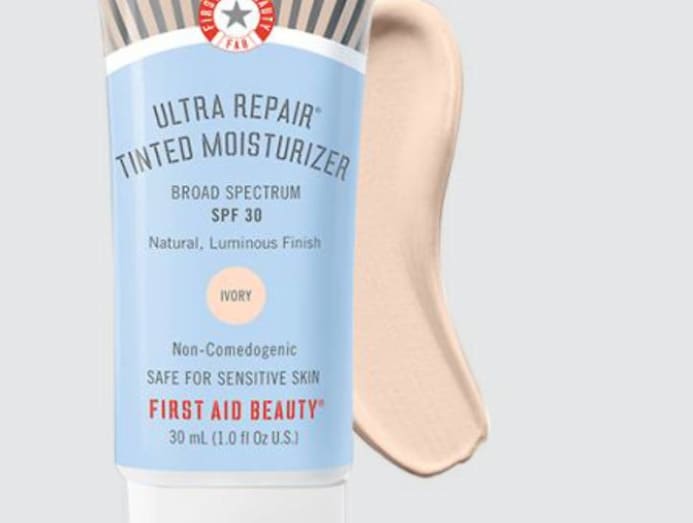 This mousse-like cream delivers 12 hours of hydration with hyaluronic acid while protecting skin with Vitamin E and SPF 30. Micro-pearls give a luminous finish and it also comes in a whopping 10 shades.
PETER THOMAS ROTH MINERAL-MATTE CC CREAM BROAD SPECTRUM SPF 30, price unavailable
The 100-per-cent mineral sunscreen, light-scattering optics and a potent Vitamin C derivative mean brighter skin the more you apply this next-level CC cream.  Available at Sephora stores from May 9.
LANEIGE BB CUSHION WHITENING, S$59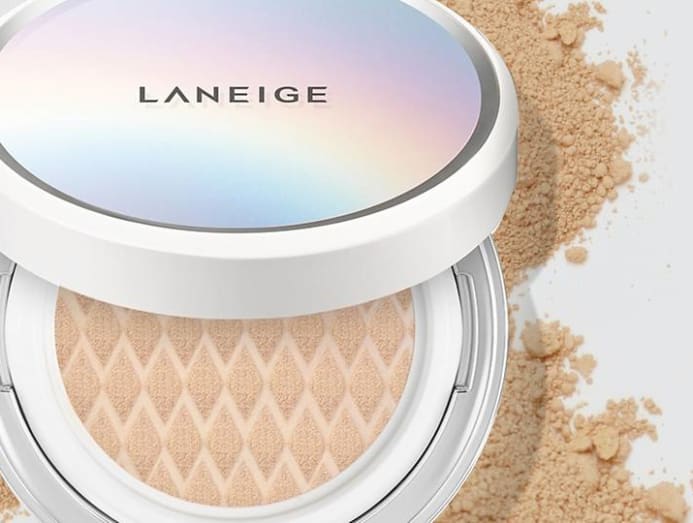 This BB cushion pioneer now boasts a whopping seven shades, including cool and neutral skin tones and even deeper shades, too. 
CHANEL LES BEIGES WATER-FRESH TINT, S$106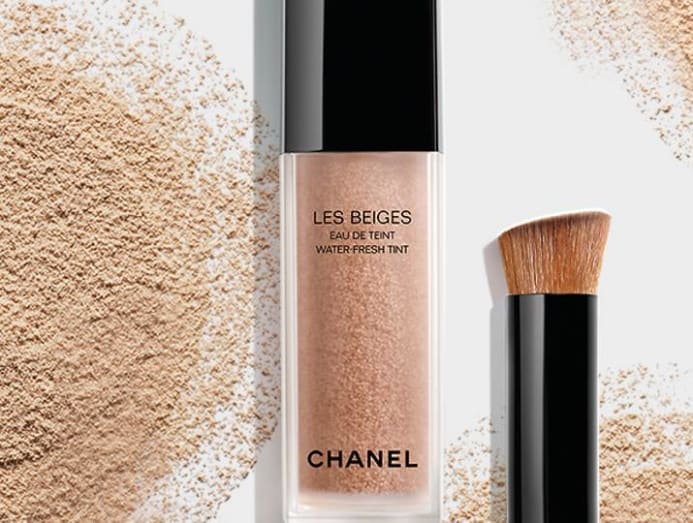 Those craving for an ultra-luminous, no-makeup complexion should look no further than this watery, lightweight skin tint that also contains hydrating botanicals to give tired, dehydrated skin an instant boost.
You can also use it as a radiant makeup base or a highlighter over foundation to get more bang for your buck. Available from May 3 at all Chanel counters.
CLARINS BB PERFECTOR SPF30/PA+++, S$74
Specially created for Asian skin, this multi-tasking cream shields skin from environmental pollution, UV rays and dehydration from staying in air-conditioning all day; and doesn't make your complexion look flat thanks to a 3D Radiance Pigment.