Beauty face masks can dry up your skin if you make these common mistakes
Leaving a sheet mask on for too long is not a bang-for-buck hack. In fact, it is the worst thing you can do to your skin.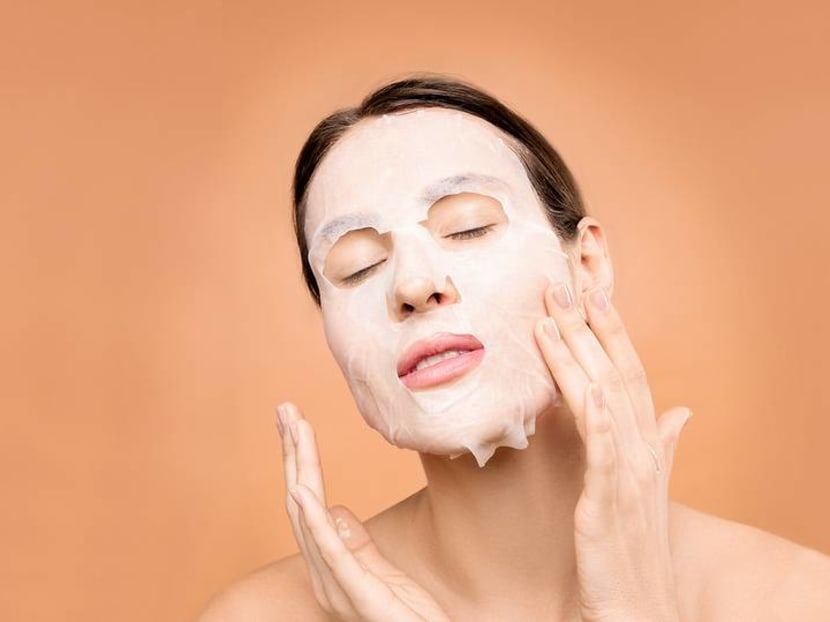 Putting on a face mask at the end of the day is possibly one of the best ways to soothe skin from the ravages – pollution, UV rays, blue light – we put it through during the day. But if your skin is starting to feel tight or even flake after masking, you could be doing something wrong.
CNA Lifestyle rounded up the most common mistakes women make when it comes to masking. Right the wrong pronto and you'll be on the fast track to clean and clear skin in no time.
MISTAKE #1: OVERMASKING
More is not always better when it comes to masking. If you are guilty of masking your face incessantly and your skin starts to feel itchy or flake, that is a sign that you could be over-masking. It is the skin's way of telling you that the skin barrier is no longer balanced.
Not all masks are created equal so pay attention to the ingredients. Hydration masks are generally safe for frequent use. However, if your mask contains active ingredients like salicylic acid that helps in skin renewal or clay that dries the skin, using them too often may result in skin irritation or even inflammation.
MISTAKE #2: LEAVING IT ON FOR TOO LONG
Leaving your sheet mask on for too long is not a bang-for-buck hack. In fact, it is the worst thing you can do to your skin.
The moisture on the mask helps deliver the cocktail of skin-loving ingredients to the skin but a dry sheet mask draws moisture away from the face. And to make things worse, when you let a dry sheet mask sit on the face for longer than recommended, you are in fact allowing the ingredients to dry on the skin, which can cause irritation. 
Even seemingly harmless ingredients such as plant extracts and charcoal can irritate delicate skin if left on for too long. So do yourself a favour and set a timer to help keep track of time.
MISTAKE #3: USING MORE THAN ONE MASK SIMULTANEOUSLY
You've heard of double masking – using more than one face mask at the same time, for example a clay mask on the oily T-zone and a hydrating mask on the rest of the face – but that trend didn't catch on for good reason.
A clay mask takes a significantly shorter amount of time to dry, compared to a hydrating mask. Leaving a drying mask on the skin for longer than necessary can result in fine lines which is a big no-no. You're better off focusing on remedying one problem area at a time. If your skin condition requires varying masks then alternate the various masks on different days.
MISTAKE #4: RELYING ON THE OVERNIGHT MASK
The overnight mask functions as a supercharged moisturiser – apply as the last layer of your skincare routine before snoozing – but it doesn't replace your usual night-time beauty routine. 
So don't get lazy and just skip right to this last step if you want to wake up to smooth and clear skin.
MISTAKE #5: USING A MASK RIGHT AFTER A FACIAL TREATMENT
Face masks are intended to deliver an extra hit to either brighten, exfoliate or treat acne. But these may be too harsh for skin that's become sensitive from an earlier treatment, whether it is just a face threading session or a full-on laser treatment.
Steer clear of active ingredients such as alpha hydroxyl acids, beta hydroxyl acids and retinol that can irritate already sensitive skin.