Beauty Fixes: Tackle dark spots and uneven complexion in just four weeks
Don't let hyper-pigmentation rain on your parade. CNA Lifestyle takes a look at long-term solutions and quick fix remedies so you can look flawless.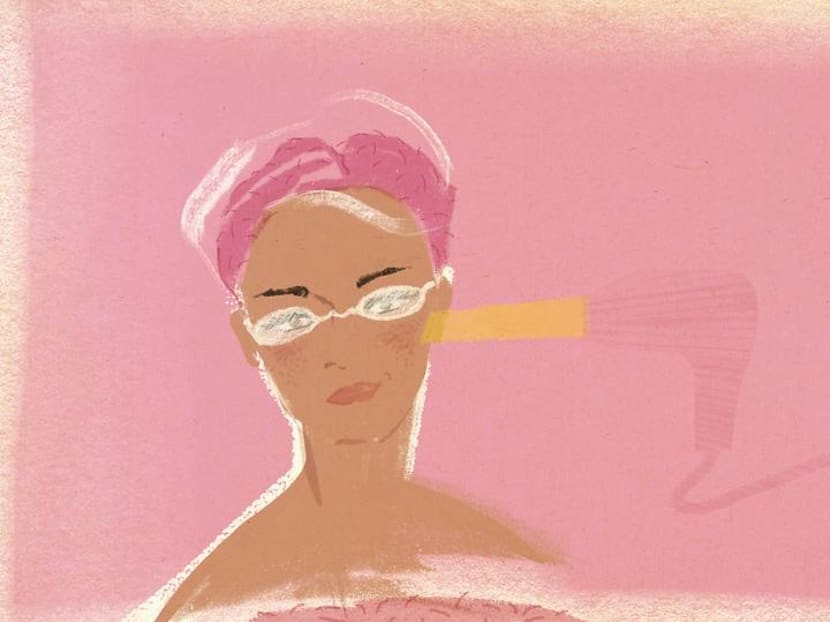 Plagued by dull skin and dark spots blossoming across your face? Welcome to the club. Most women (and men) experience hyper-pigmentation issues in Singapore, thanks to our intense, year-round equatorial sunshine.

Hyper-pigmentation is caused by an over production of melanin, the pigment in our skin that is produced by melanocytes deep in the skin's dermis layer. Melanin is produced in part to protect our skin from sunburn, but an overdrive in melanin production results in uneven skin tone and the unsightly dark spots that are common on the highest points of the face, such as the cheeks and nose.

Concentrated patches of melanin can form underneath the skin's surface for years before surfacing as dark spots. Once visible, it is not easy to eradicate except with the help of aesthetic treatments such as lasers and Intense Pulsed Light therapy, which is absorbed by melanin, triggering the gradual fragmentation of localised hyper-pigmentation.

However, consistent use of brightening skincare (and regular face treatments) can help even the dullest skin regain its even-toned radiance. 

FOUR WEEKS TO GO: TRY LIGHT THERAPY

Continuous long-term use of a serum formulated with highly stabilised Vitamin C can help lighten localised spots while preventing worsening of hyper-pigmentation. Paired with weekly IPL (Intense Pulsed Light) treatments, you are sure to see visible results in a month or two. 

TRY:

RE:ERTH MULTI-TARGETED ELIXIR, S$108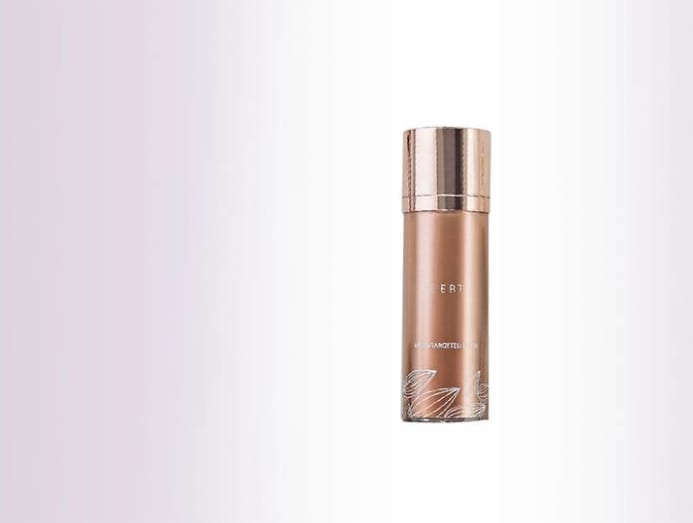 This multi-talented, fast-absorbing serum contains a high concentration of APPS, a highly stabilised form of Vitamin C that goes right into the heart of the skin to brighten from within. 

ESTHECLINIC INTENSE GLOW FACE TREATMENT, S$380 for the face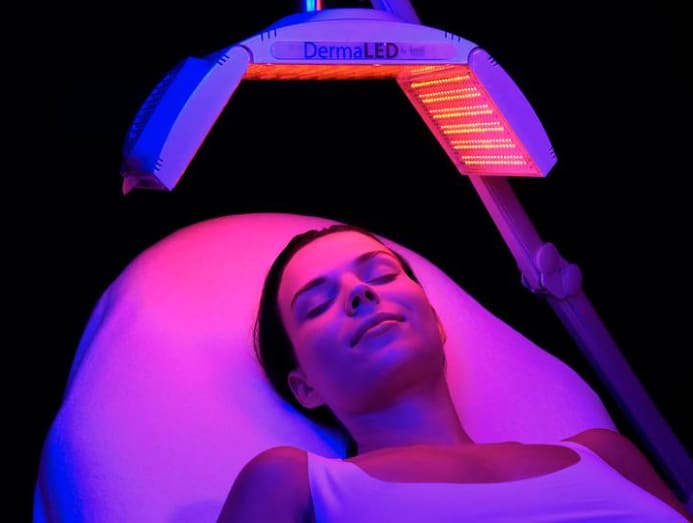 This treatment combines IPL and LED light therapies that not only evens out mottled complexions, but also brightens the overall visage while refining open pores and smoothening over scars for a more reflective surface.

THREE WEEKS TO GO: ADD A BRIGHTENING SERUM TO YOUR REGIMEN
Vitamin C aside, there are a host of botanicals that have been proven to help lighten pre-existing pigmentation and, equally as important, to help control melanin over-production.

Look out for ingredients such as arbutin, niacinamide, mulberry extract and licorice, which are often found in whitening serums. Antioxidants also help to mop up free radicals before they trigger melanocytes to go into overdrive.   

TRY:

KEW ORGANICS APPLE STEM CELL VITAGLOW SERUM, S$79.70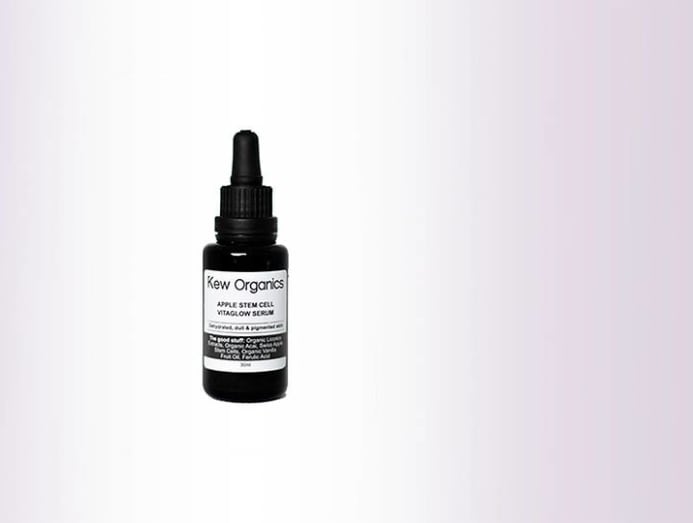 This blend of natural skin brighteners, age reversing Swiss apple stem cells and anti-oxidant ferulic acid, sea vege complex and resveratrol boost cell renewal and replenish moisture to dehydrated skin.

JYUNKA BLANC WHITENING SERUM, S$228
Mulberry extract and a patented active Synovea HR work together to curb melanin production and prevent glycation, an ageing process that contributes to rougher, duller and more lined skin.
TWO WEEKS TO GO: UNMASK YOUR RADIANCE…WITH A MASK

We're big fans of skin-brightening masks, especially if they are loaded with potent ingredients that can make our complexion sparkle like a Christmas tree bauble once we take them off.

Dry or dehydrated complexions also tend to look greyer and duller, due to the lack of moisture or a compromised skin barrier. Think of how light reflects off a smooth glossy surface like marble, versus a cracked, matte surface like concrete. Regular masking helps skin get re-hydrated and plumped for maximum sheen.

TRY:

TATCHA VIOLET-C RADIANCE MASK, S$68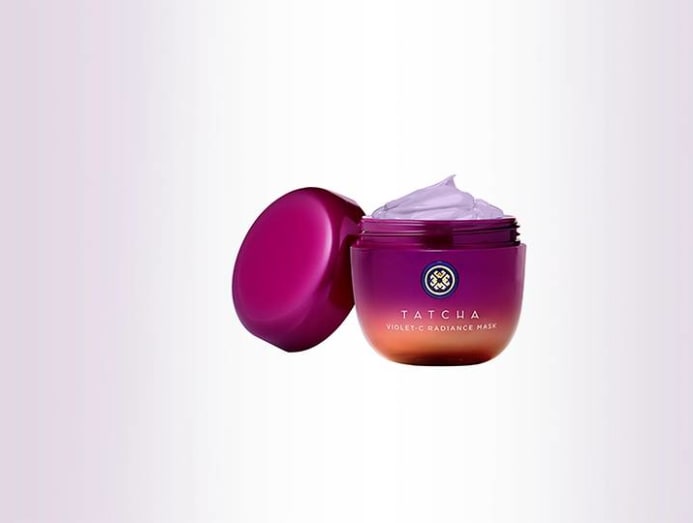 The mild AHA (alpha hydroxy acid) from seven fruits gently slough off dulling dead skin cells from the skin's surface, while two types of Vitamin C (a water-soluble and an oil-soluble) and an antioxidant Japanese BeautyBerry protects cells from oxidation and UV damage.

FRESH LOTUS RESCUE MASK, S$105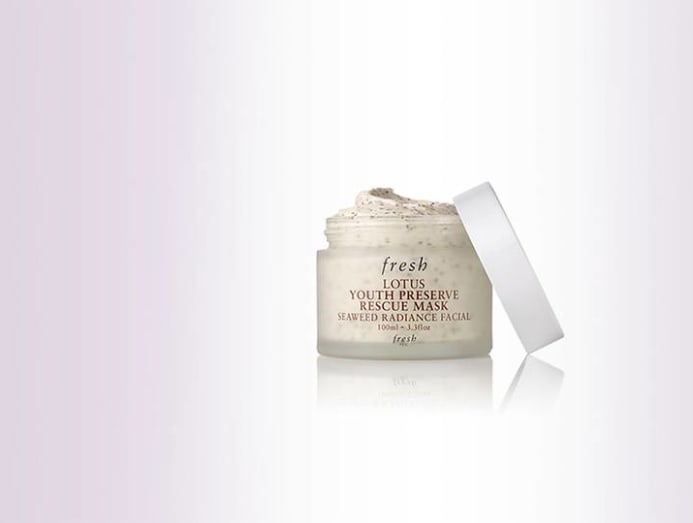 The Super 7 Complex includes lotus extract for an antioxidant boost, while Kombu seaweed flakes, lotus seeds and red algae exfoliates while it nourishes skin. Sea fennel extract helps to maintain skin elasticity for more 'boing'. 

THE INSTANT FIX: FAKE THAT GLOW
We're not talking about throwing on the disco-ball glitter. We're talking about the subtle radiance-enhancing magic of illuminating, colour-correcting makeup that can help to convert mottled or simply dull skin to a flawless, glowy finish.

TRY:
SHISEIDO FUTURE SOLUTION LX TOTAL RADIANCE FOUNDATION E, S$122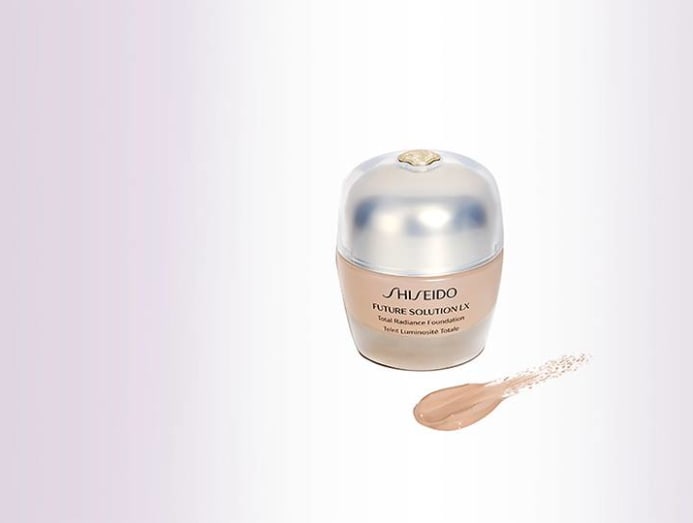 There's a reason why this foundation costs so much. It's packed with high-tech (and difficult to pronounce) actives like SkingenecellEnmei, which revitalises sluggish skin cells, and brightening 4MSK. An Aura Radiance Technology maximises light reflection, while Time Match Powder and MicroFit Technology helps the foundation to adjust to skin's condition and environment throughout the day. This foundation is probably smarter than most of us.

PIXI BEAUTY CORRECTION CONCENTRATE IN BRIGHTENING PEACH, S$18 
One of the best-kept secrets amongst makeup artists is colour-correcting. And you don't need the expertise of a makeup artist (or a fine art artist, for that matter) to employ the trick of using a peach primer or corrector underneath your concealer and foundation to beautifully mask pesky dark spots. This creamy, brightening correction concentrate also helps makeup stay in place for longer.