Sleeping late with your makeup on? 10 bad skincare habits you need to stop now
Don't let sloppiness ruin your beauty regimen for flawless skin. Here are some mistakes you might be committing, from popping pimples to skipping that sunscreen.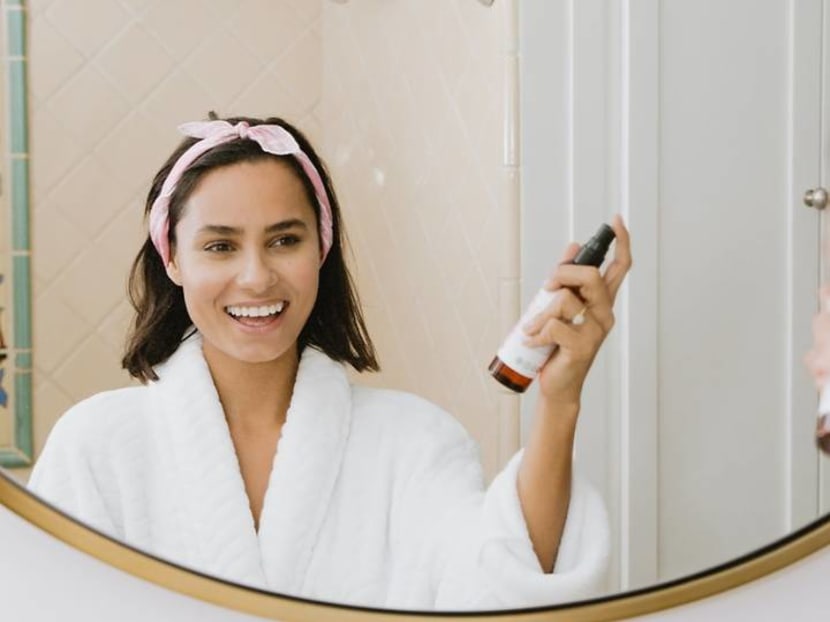 You're confident you've got that beauty regimen down pat. But for some reason, your skin still lacks that radiance you've been looking for.
But before you start blaming all those products, perhaps it's time to take a closer look at your personal habits – they might be the ones holding you back from achieving those skincare goals.
Here's a quick look at 10 skincare sins and how to remedy these so you can flaunt that gorgeous skin in no time.
MISTAKE #1: INSUFFICIENT SLEEP 
Don't skimp on sleep because it's the time when your skin rebuilds its collagen and repairs damage from UV exposure. 
"Poor sleep quality has been shown to accelerate the signs of skin ageing and weaken the skin's ability to repair itself from damage such as sunburn, so be sure to get a good night's rest," shared Dr Stephanie Ho, a consultant dermatologist.
MISTAKE #2: SKIPPING SUN PROTECTION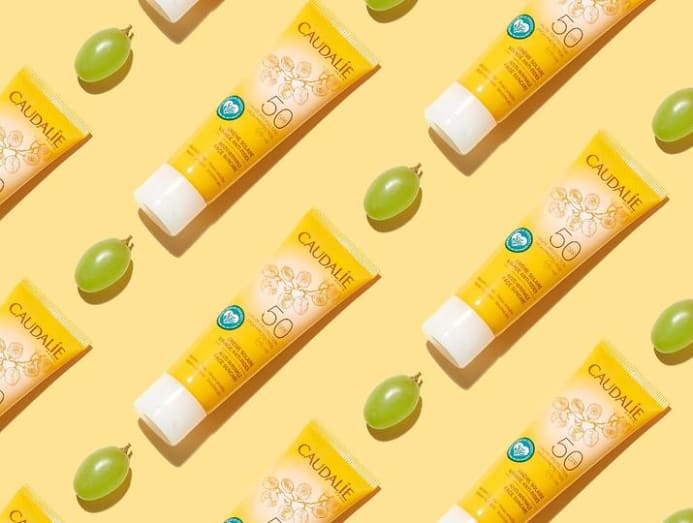 It can't be said enough – slather on your sunscreen. "Sun protection is very important in preventing photo-ageing and reducing the risk of skin cancers. Long hours in the sun contributes to early formation of pigmentation, wrinkles and dryness, leading to an early aged appearance," said Dr Ho.
Aside from sunscreen, sun sleeves and hats may help. And if you have worrying non-healing sores, new growths or changing moles, Dr Ho advised seeing a dermatologist early for a skin screen.
MISTAKE #3: USING THE WRONG PRODUCT FOR YOUR SKIN TYPE
"The goal of implementing a skincare routine is to tune one's complexion to the optimal level by balancing and treating your skin with the right products. If the product is not suitable for your skin, it will not be as effective and may even aggravate the existing skin problems and conditions," said Manman Chong, education director for Asia at French skincare company Caudalie.
To identify your skin type, she advised observing the skin after cleansing or checking the level of oiliness of the skin by blotting the T-zone area, cheek and chin. And if you're still unsure, seek the help of beauty advisors at the stores or counters. 
MISTAKE #4: NOT REMOVING YOUR MAKEUP
There will be nights when you can't muster enough energy to remove your makeup before crashing into bed. But do it because makeup, together with the day's dirt and grease, make for a pore-clogging mess.
For a quick way to remove it, makeup artist Clarence Lee recommended using a good cleansing oil. "It deeply removes all traces of makeup in a flash without the need to have separate removers for eye makeup and the rest of the face. And no need for cotton pads or buds too, which means less usage of materials," he advised.
MISTAKE #5: POPPING PIMPLES
The sight of an angry red pimple staring back at you from the mirror can cause some misery. While the temptation to pop it can be overwhelming, there are good reasons why you shouldn't.
Pimples form when your pores become blocked with dirt, dead skin cells or excess oil due to hormonal changes.
"Picking at them may lead to infection and does not solve the underlying problem. In some cases, it may even lead to worsening of the condition and scarring," said Dr Ho. If acne's the problem, she advised going to see a dermatologist who will treat mild cases with topical treatments and moderate or severe cases with oral medication.
MISTAKE #6: INSUFFICIENT WATER INTAKE
"Water is generally thought to hydrate and plump up the skin cells to make the skin look brighter and more elastic. Insufficient water intake can therefore potentially lead to dryness, flakiness and reduced suppleness of the skin," said Dr Ho.
She highlighted that while there aren't many studies backing this, one study suggests that increasing water intake in individuals who are very dehydrated can positively impact skin physiology and thus, hydration in the top layer of the skin.
For the general health of the body, she recommended about 2.7 litres of water for women and 3.7 litres for men, with around one litre of that coming from beverages and food. But this can vary, depending on other factors such as weather and illness.
 "A good and easy rule of thumb would be: If you start to feel thirsty or observe your urine colour to be darker, it is time to reach for some water," she said.
MISTAKE #7: OVER-EXFOLIATING YOUR SKIN
Exfoliation expedites the removal of dead skin cells from the topmost layer of the skin via physical or chemical means. But, Dr Ho warned: "Although it can rejuvenate the skin and give a fresher appearance, it is not suitable for everyone."
Those with sensitive and dry skin have to practise caution as exfoliation can cause inflammation and itchiness. They should also check their existing products for retinoids or benzoyl peroxide.
"Retinoids already result in increased turnover of the skin cells, and benzyl peroxide is an antiseptic drying agent. Hence additional exfoliation often can result in irritation," she explained." She also advised against exfoliating if your skin is inflamed, sunburnt, itchy or has open wounds.
The frequency of exfoliation depends on your skin type and exfoliation method but generally, once a week or biweekly is considered sufficient. But if your skin is dry, red and inflamed after exfoliation, Dr Ho suggested lengthening the interval.
To do it properly, she said, "Be gentle and start slowly with small amounts and the lightest concentration. Moisturise immediately after exfoliation to hydrate, restore and repair."
MISTAKE #8: NOT GIVING PRODUCTS ENOUGH TIME TO WORK
We all want instant results but the fact is, products need time to deliver results. "Cell regeneration plays a critical role in bringing out a skincare product's efficacy. Healthy skin regenerates in 28 days which is also known as 'cellular turnover'," said Chong.
She said that generally, 28 to 56 days (or four to eight weeks) is a good duration to determine if a product is working for you. The older you are, the longer it may take for results to show as cell metabolism and turnover slows down. So, be patient.
MISTAKE #9: WASHING YOUR FACE WITH HOT WATER
Rinsing with hot water strips the skin of natural oils and causes irritation to the skin. "When cleansing one's face, the water temperature should not be too high or too low. Our facial skin is vulnerable to extreme temperatures due to its delicate structure and number of blood vessels under our skin," said Chong. She added that lukewarm water of about 30 degrees Celcius (close to normal skin temperature) is advisable.
MISTAKE #10: NOT CLEANING YOUR MAKEUP TOOLS
Clean tools are a must. "Even if your tools are not shared by others, bacteria will start inhabiting them over time as there's a certain level of moistness in all makeup products combined with our natural sebum from our skin clinging onto them," said Lee, adding that regular cleaning can also extend the life span of the tools.
He said that frequently-used tools should be cleaned every week with a good cleanser and if they need to be cleaned for immediate use, he suggested opting for quick-cleaning products.