Always wanted a Nautilus or Royal Oak? Here's their more affordable cousin
Bell & Ross co-founder Carlos-Antonio Rosillo says its BR 05 is part of the brand's natural evolution – and takes all the comparisons as a "compliment."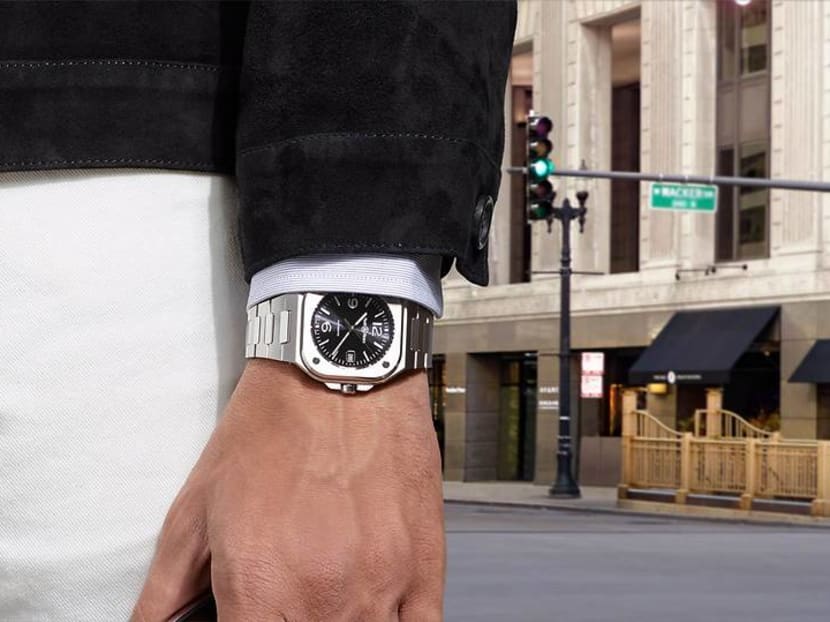 Is that a Nautilus? No, is it a Royal Oak? Wait, it's a Bell & Ross! When the BR 05 was officially released worldwide on Sep 5, comparisons to other iconic watches came flying.
Leading watch blog Hodinkee, for example, drew parallels with Patek Philippe and Audemars Piguet's respective flagships designed by the legendary Gerald Genta.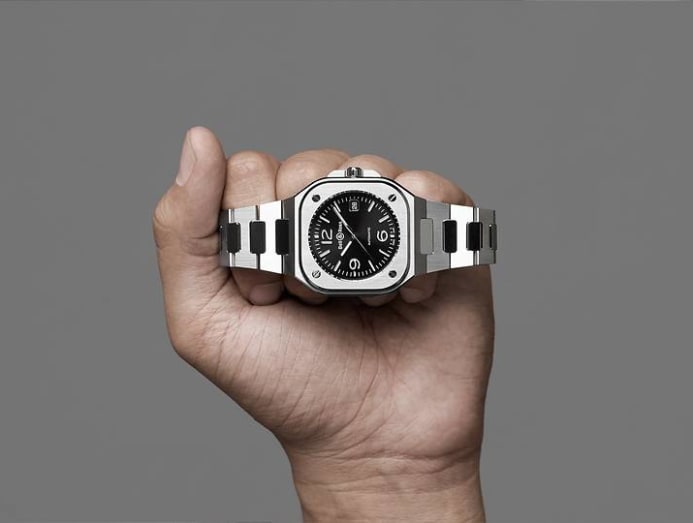 A handsome instrument in its own right, the BR 05 has also been likened to several other signature designs: the Santos de Cartier, Panerai's Luminor, and, of course, Hublot's Classic Fusion, itself an inspired nod to the Royal Oak.
They say imitation is the sincerest form of flattery and whether these brands agree, Bell & Ross CEO and co-founder Carlos-Antonio Rosillo told CNA Lifestyle he takes the comparisons as a "compliment".
The market, meanwhile, has lapped up the BR 05 precisely, we suspect, for the opportunity to acquire a fine mechanical timepiece that ticks all the above mentioned boxes – but at a comparatively lower price starting from S$6,500.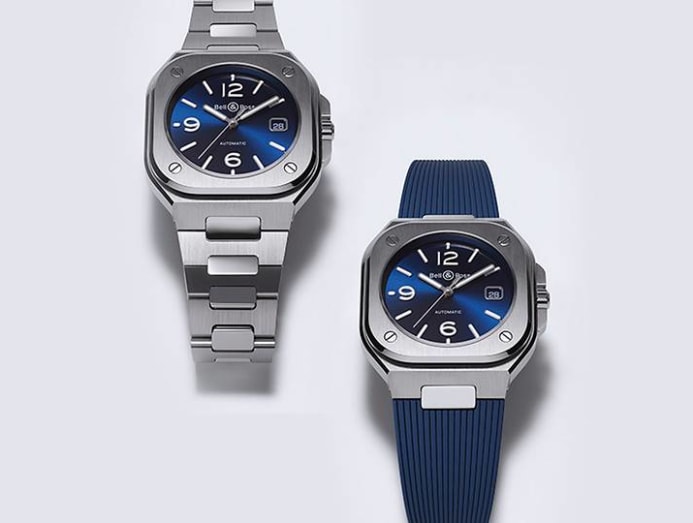 AN ICON IN THE MAKING?
The BR 05 bears all the hallmarks of an icon in the making: An aesthetically-pleasing silhouette with well-balanced proportions and key design features that, when combined, feel all too familiar.
There's the round face fused in a 40mm square case, four screws on each corner of the bezel, and the integrated bracelet with no lugs.
There are, after all, only so many shapes and elements a watchmaker can play around with. And Rosillo assures that the BR 05 is a "natural evolution" of the brand's DNA.
"If the starting point of the BR 05 was another watch, I wouldn't come to present this to you because I wouldn't be proud; I couldn't," he insisted. "If the starting point of the BR 05 was another watch, how can all our dealers, which also represent all those fantastic brands, give us those beautiful window displays? Are they so driven by money or crazy that they would compromise a long-term relationship for something that is a knock-off?" he asked rhetorically.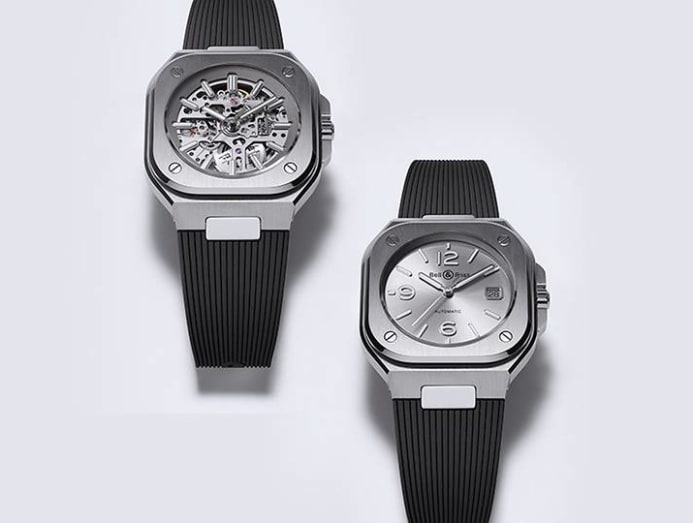 Instead, Rosillo explained that the inspiration for the BR 05 came from a need to fill a gap between Bell & Ross' round Vintage collection and its best-selling BR 03, also featuring a round dial in a square case. 
When you put these watches side by side, you do see the evolutionary process Rosillo speaks of.
But where the BR 03 is bold and rugged, the BR 05 is streamlined and refined. The square has been softened, and Bell & Ross has done away with lugs, replacing them with an integrated bracelet instead.
"It's a more sophisticated casing compared with the BR 03. BR 03 is for outdoor, BR 05 is for indoor. BR 03 is for more sporty activities, BR 05 is for the city lifestyle," he elaborated.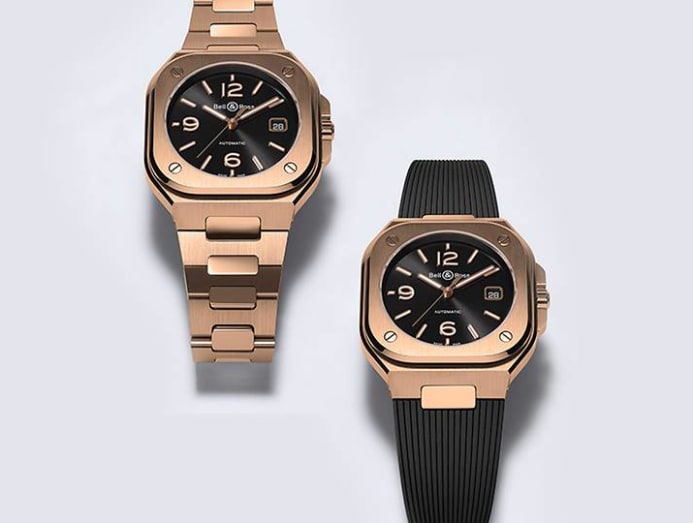 THE POWER OF NUMEROLOGY
The Franco-Swiss watch brand, known for its tough, utilitarian watches professionally used by military organisations, also took a page from Apple's book and skipped a 04 model by going straight to the 05.
"We believe in the power of numerology," Rosillo stated.
Referencing the Vitruvian Man, he said: "In numerology, the number 5 symbolises the perfect harmony between the circle and square… Leonardo da Vinci drew the proportions of the perfect man in a circle within a square. So this held meaning for us."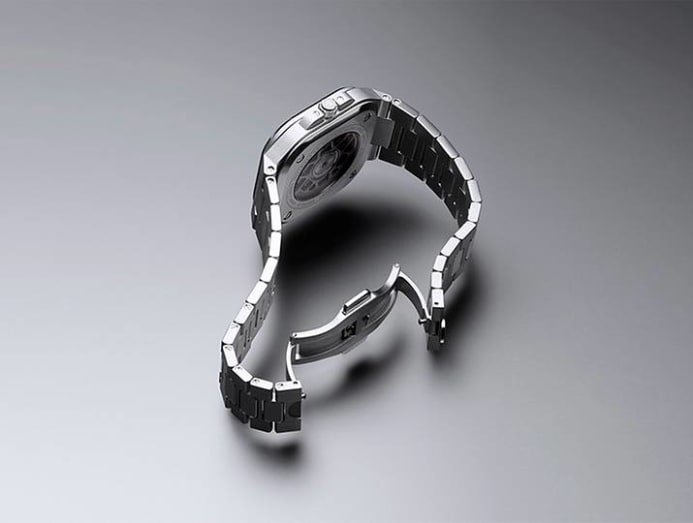 Balance is an important theme for the brand. As is ergonomics. The bracelet, for instance, is attached to the case at a precise 50-degree angle.
"My co-founder Bruno (Belamich) studied all the possible angles and, according to science, the 50-degree angle – not 45 or 55 – enables the watch to cover a wider range of wrists," Rosillo explained.
Designed for the "urban hero", the BR 05 is fitted with the BR-CAL.321 automatic movement and comes in steel or 18K rose gold cases, with matching bracelets or a rubber strap option. There is also a skeleton version (limited to 500 pieces) that allows you to glimpse its BR-CAL.322 automatic movement through the dial.
"The BR 05 is a mix of all the ingredients that were in Bell & Ross; a summary of what we have been doing for 25 years. It's a mature collection that is at the crossroads of all our creations," he said.
THE FINAL PIECE OF THE PUZZLE 
With its more sophisticated styling, the BR 05 also completes the Bell & Ross story.
"It's like when you're making a puzzle; until you have the missing part, it's an unfinished puzzle," said Rosillo.
But the story is far from over, as he believes the journey is more important than the destination.
In 1996, French luxury group Chanel bought a minority stake in the Bell & Ross story and this relationship, Rosillo says, has reinforced Bell & Ross' belief in staying true to its roots.
"We're very proud that we are a brand that is very consistent," he said.
So what does it say about the man – or woman – who chooses to wear a BR 05?
"He or she enjoys inner strength. Because it's powerful, but not showy."
It also says that's a confident person who doesn't care about the contentious design; a self-assured individual who knows his or her own mind.
So was the uncanny resemblance intentional? Was it an oversight? It almost doesn't matter. Because at the end of the day, the BR 05 is a fine creation that looks beautiful on any wrist.