How to have good hair with the best styling tools you can buy under S$70
It's time to say hello, outside world. To make sure it's a good hair day, these affordably fab finds are here to help.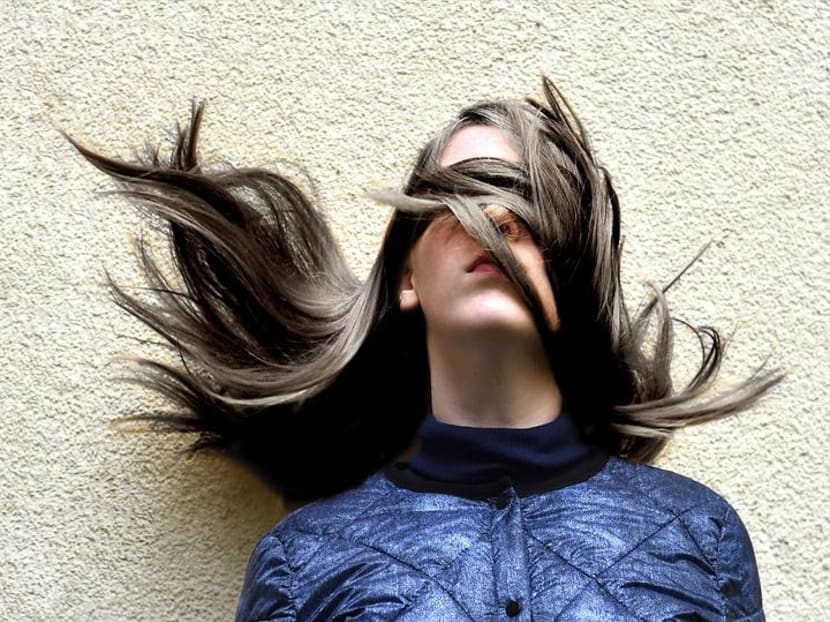 Great hair doesn't come without effort – for most of us, at least. And often, having a set of good hairstyling tools can really maximise the results you get while minimising the time you put into crafting your look.
It's easy to find excellent tools if you have no budget to keep to, but even if that is the case, not everyone will want to spend hundreds of dollars on pricey hairstyling gadgets.
And here's the good news, you really don't have to part with too much cash. 
There are affordable hairstyling tools out there that do just about everything the upmarket competition can, and then some. 
Nothing here is priced over S$60, even if one or two of them are considered to be rather extravagant in their category, and are sure to boost your hairstyling game with ease.
BABYLISS PRO POWERLITE DRYER, S$47.50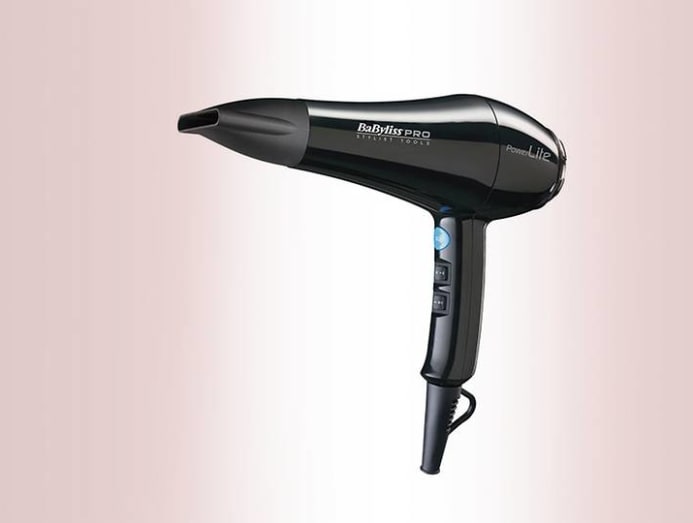 The first must-have tool for manipulating hair with is a good hairdryer that does the job without frying your locks and causing arm fatigue. 
This economical model by styling-tool maker Babyliss checks all the boxes – it boasts a powerful 1900W air flow, six heat/speed settings, ionic and tourmaline technology to give a smooth and shiny finish, and weighs a third less than most hairdryers – all for a little under S$50.
Available here.
BALMAIN GOLDEN STYLING COMB, US$48.72 (S$68)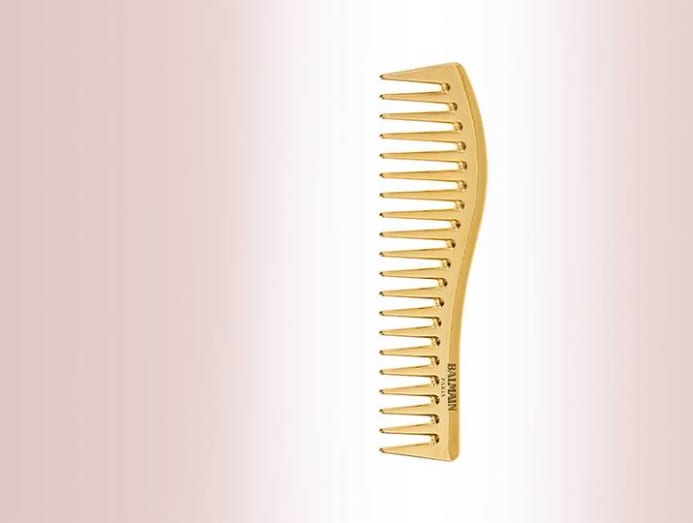 A simple wide-tooth comb is as basic as hairstyling aids can get, but, still an essential one that anyone with mid-length to long hair should have. Mind you, this is no common comb though.
For under S$70, you get to own this gilded comb that's actually plated with 14K gold – no word from the manufacturer on how this benefits the hair or scalp though. There isn't a need to spend this much on a comb, but still, it's a fabulously opulent touch and a fun little luxury to own.
Available here.
BRAUN HAIR7 IONTEC BRUSH, S$59 
Consider this a high-tech version of a hairbrush, which releases millions of active ions that envelop each hair strand to attract moisture particles. 
According to Braun, they act like a natural moisturiser, taming frizz and static to leave hair looking sleek, shiny and healthy. It's battery-operated, which means it's portable and ideal for brushing on the go.
Available here.

PANASONIC HAIR STYLER, S$59.90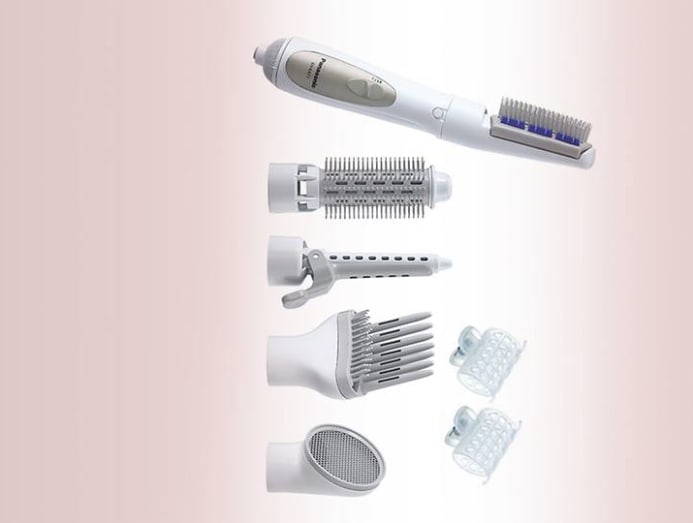 A hair tool that can be used in multiple ways to create myriad looks is always a winner in our book. 
This one has five different attachments that can be easily and quickly switched to suit your styling needs for the day and mood: A tension blow brush to straighten out hair, roller brush to create a rounded and more voluminous look, "air iron" for waves or curls, and a "volume lifter" to give oomph to hair roots.
Available here.
RAINCRY VOLUME MEDIUM MAGNESIUM HAIRBRUSH, US$41 (S$57)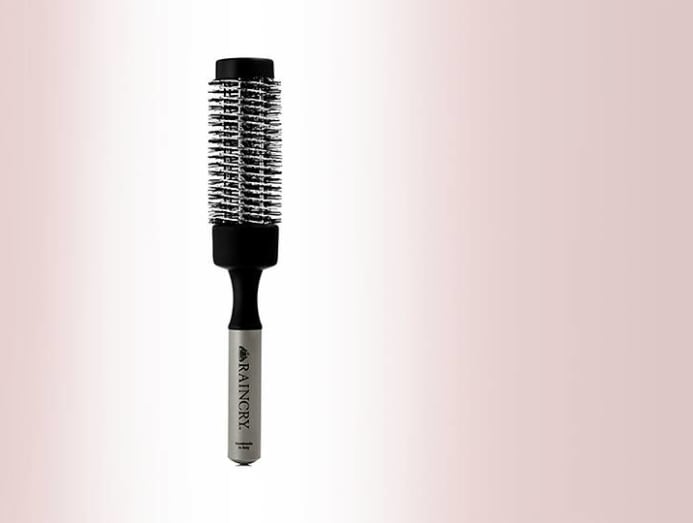 This hairbrush may not look like anything special but it actually hides a special material underneath its bristles. Handmade in Italy by "skilled artisans", as described by the brand, it has a magnesium-alloy barrel that uses the heat from your hairdryer more efficiently to cut down drying time and create lasting volume and curls.
Available here. 
THE CURLY CO COLLAPSIBLE HAIR DIFFUSER, US$15.49 (S$22.50)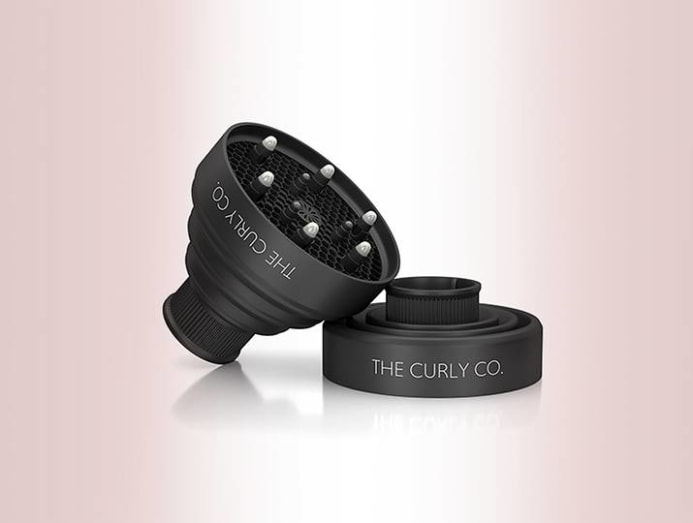 It's harder for folks with curly hair to maintain the spring in their tresses when travelling. Hotels don't usually provide a diffuser attachment for the hairdryers in their rooms, and seriously, who wants to sacrifice precious luggage space and pack in something so bulky? 
Here's a smart solution – a 13 cm-wide diffuser attachment that fits on most hairdryers and collapses into a slim disc for packing ease.
Available here.
XIAOMI YUELI WIRELESS MINI HAIR STRAIGHTENER, S$29.90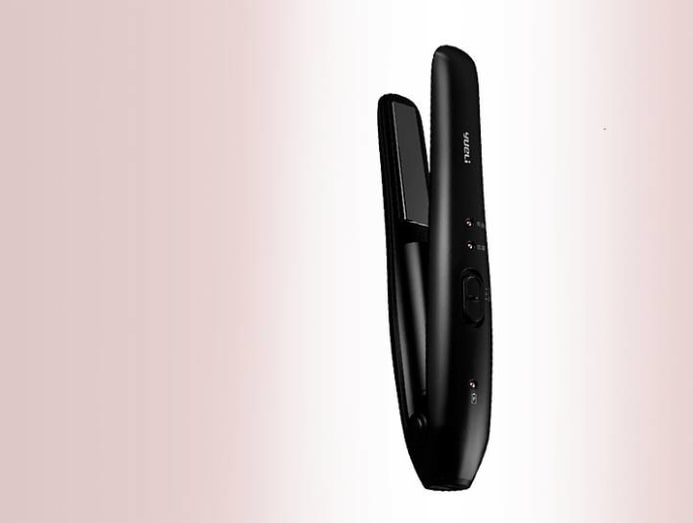 This nifty portable flat iron is perfect for travelling with, or if you need hair touch-ups when out and about. 
It charges via a micro-USB port and also has a USB port on it, which offers a secondary benefit – it can even double as an "emergency" power bank should you be caught outside without a proper one and are faced with a dying mobile phone battery.
Available here.