How all those Zoom meetings and Netflix binges are actually making you look older
The blue light from your computers and smart phones could cause premature ageing. Here's how to protect yourself.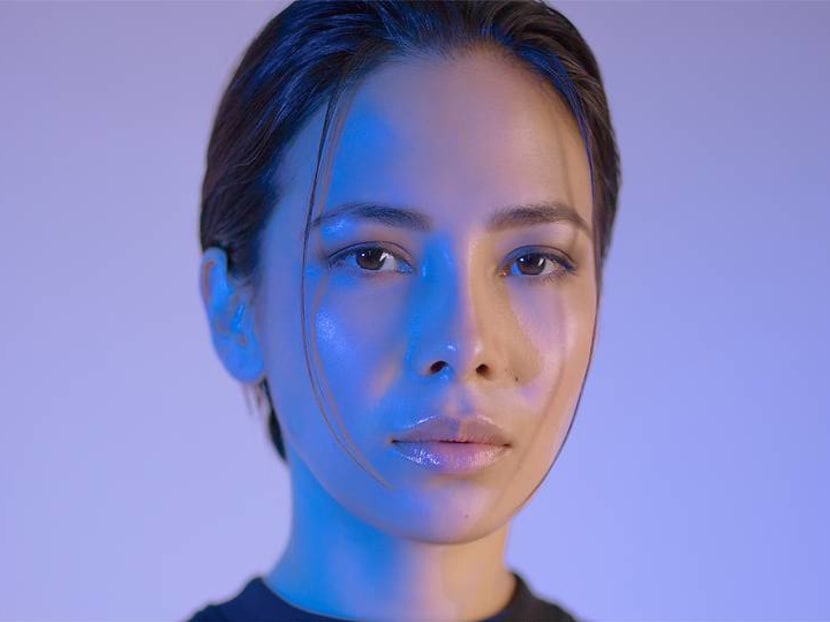 How much time do we spend looking at our gadgets every day? A lot. According to a 2019 global study by marketing group We Are Social, Singaporeans typically spend an average of seven hours and two minutes on the Internet, and an additional two hours and eight minutes on social media.
And with most of us working from home now (and not going out), that number will no doubt increase. Which means a higher exposure to blue light emitted by computer and mobile phone screens. 
And in case you didn't know, this blue light not only puts a strain on our eyes but also on our skin – and prolonged exposure can damage skin, causing premature ageing and hyper-pigmentation.
HOW BLUE LIGHT AFFECTS OUR SKIN
Blue light predominantly comes from sunlight but at the same time, there are many indoor sources, too, such as fluorescent and LED lights, LED screens and smart phones. Now that most of us aren't stepping out of the house, spending the bulk of our time indoors and in front of blue light-emitting devices, it's important to take stock of how it affects our skin.
Unlike ultraviolet rays, blue light is a different skin aggressor that has the ability to penetrate deeper into the skin compared to both UVA and UVB light – up to where our collagen and elastin are found – and excessive exposure may lead to a loss of firmness and an increase in visible lines.
"There has been some degree of research done in recent years on how blue light emitted at very high intensities, to the extent of what is similar in sunlight, can accelerate the process of ageing," said Dr Teo Wan Lin, the founder and medical director of TWL Specialist Skin & Laser Centre.
If that isn't bad enough, blue light can also induce premature ageing on the skin by causing pigmentation. "In studies that were performed, blue light at intensities present in sunlight, which is much more intense than what is coming out of your phone, can lead to free radical generation," said Dr Teo. "This causes superficial skin ageing and leads to the formation of dark spots, discolouration and wrinkles."
Blue light is a different skin aggressor that has the ability to penetrate deeper into the skin compared to both UVA and UVB light.

DO I HAVE TO STOP USING GADGETS ALTOGETHER?
In the first place, that's going to be impossible. But the good news is that you really don't have to go cold turkey.
"Blue light emission in most ambient circumstances is of an intensity that is too low to be of any significant impact," says Dr Teo. "Harmful levels occur when you have a massive source of blue light emitting around you all the time."
The catch is that when working from home, it is highly likely that you're spending most of your waking hours in front of a screen which then sets you potentially up for a slightly higher risk exposure.
"Significant impairment can also occur with extended use of smartphone devices or the computer that eats into hours when you are supposed to be sleeping," cautioned Dr Teo. "The harm sets in here because of the disruption to your circadian rhythm – a natural, internal process that regulates the sleep-wake cycle." 
The blue light emitting from the screen or smart phone compromises on your beauty sleep by disrupting the levels of melatonin (aka sleep hormone), making it difficult for you to fall asleep.
Applying antioxidant skincare daily is like taking 5 steps forward in the battle against blue light which sets your skin back by 4 steps.

HOW TO PROTECT YOUR SKIN FROM BLUE LIGHT
Sunscreen can block out harmful ultraviolet rays but not all sunscreens can protect you from blue light damage. To protect skin from the ravages of blue light, it is important to fortify sunscreen with the use of antioxidants to help minimise damage, as well as possibly repair skin.
"Antioxidants, which counters free-radical damage when applied everyday on the skin throughout the day and especially before one sleeps at night, helps skin to repair the daily damage," said Dr Teo. "Applying antioxidant skincare daily is like taking five steps forward in the battle against blue light which sets your skin back by four steps."
Scroll down for a list of topical help you want to draft into your fight against blue light damage, which you can order online.
SUPERGOOP! GLOWSCREEN SPF 40, S$55 (50 ML)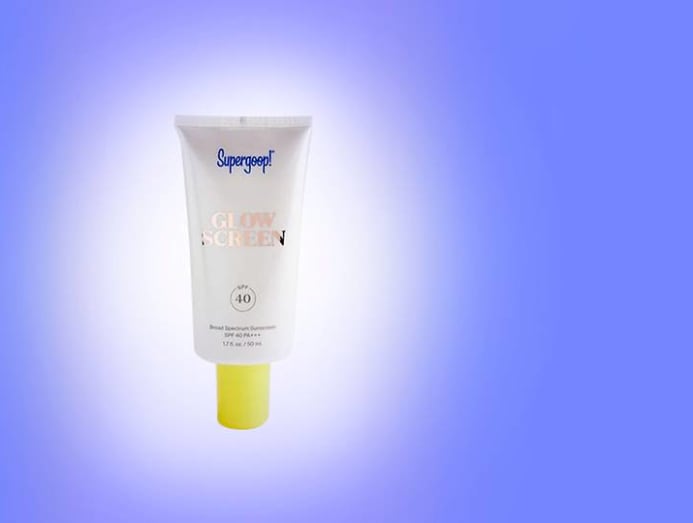 This sunscreen contains SPF 40 that not only works against UV rays but also blue light. But that's not all that it does – it also functions as a makeup-gripping primer. Because it has a pearlescent finish, you can absolutely wear it on its own for an instant glow.
DRTWL DERMACEUTICALS ELIXIR-V TOTAL RECOVERY SERUM SAMPLE, S$16.50
This seven-day sample contains a potent formula that combines ingredients such as the Japanese knotweed plant (rich in trans-resveratrol), centella asiatica (lightens skin pigmentation) and portulaca oleracea (rich in antioxidants to fight ageing).
CHANTECAILLE BLUE LIGHT PROTECTION HYALURONIC SERUM, S$250 (30 ML)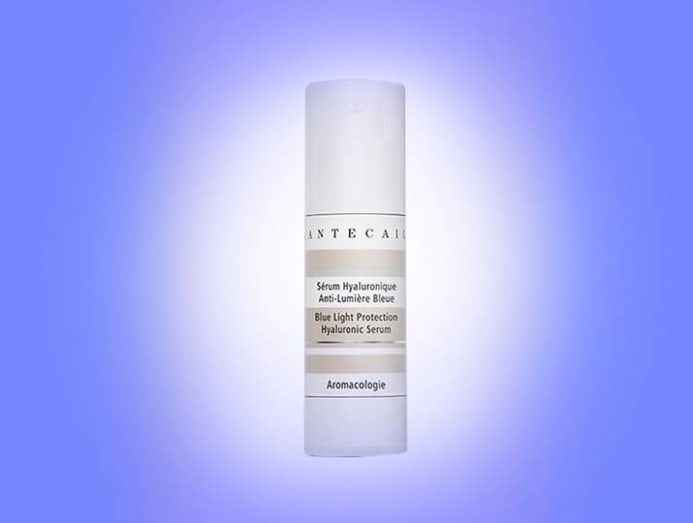 This hydrating hyaluronic serum works as a blue light pollution primer. Use this as a first-care step in your beauty regime to keep skin protected at all times.
BYBI BLUEBERRY BOOSTER, S$23 (15 ML)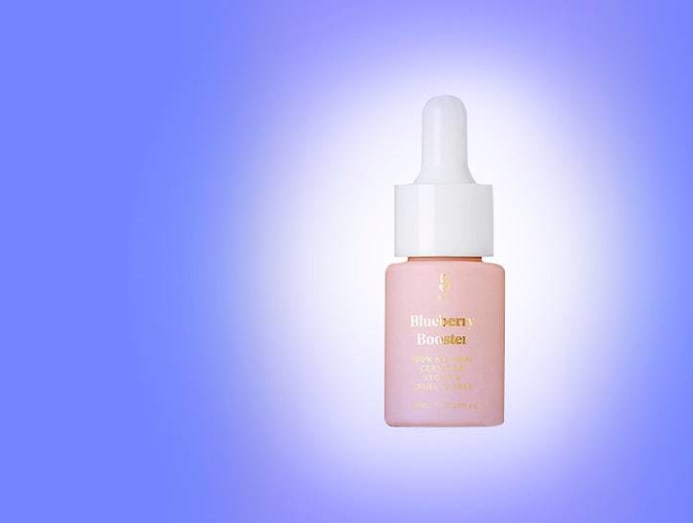 It's scientifically proven to shield against blue light, this powerful skin protectant contains cold-pressed blueberry seed oil that strengthens skin against all kinds of ravages. Available at Sephora.
ESTEE LAUDER ADVANCED NIGHT REPAIR SYNCHRONIZED RECOVERY COMPLEX II, S$81 (20 ML)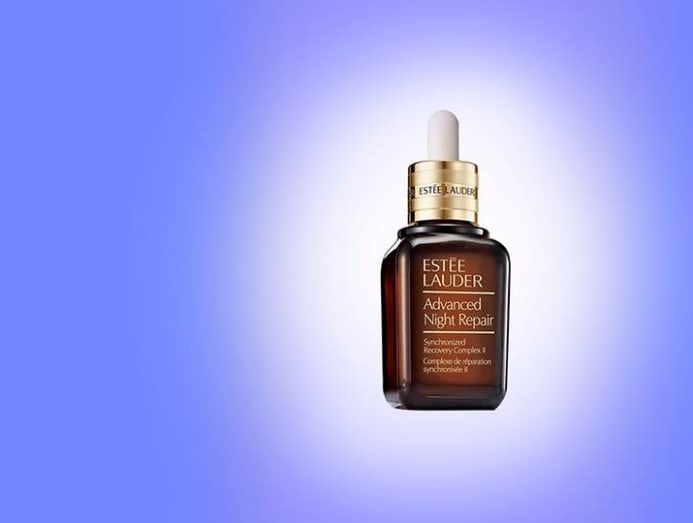 Developed to maximise the power of the skin's natural night-time repair, the formula supports skin's renewal process and repairs the visible harm caused by blue light damage, harmful UV rays, pollution and even insufficient rest. 
IDS SKINCARE DERMASHIELD SERUM, S$105.90 (30 ML)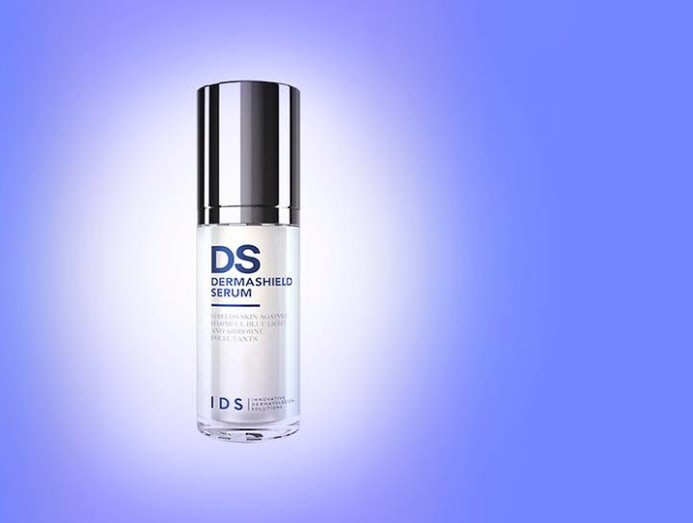 Pair this "screen protector" in a bottle with a sunscreen to ensure maximum protection against harmful blue light, infrared light and UV rays.
SIGI SKIN DREAM CAPSULE, S$82 (50 ML)
This antioxidant-rich overnight mask taps the hydrating benefits of bakuchiol to boost collagen production, purslane to strengthen cell repair and squalene to retain moisture in skin.