Worried about gravity taking a toll on your bust? Take these preventive steps
Pregnancy, breastfeeding and even weight gain or loss can affect the skin on the chest. It's time to take appropriate care of your breasts to delay the dreaded sag.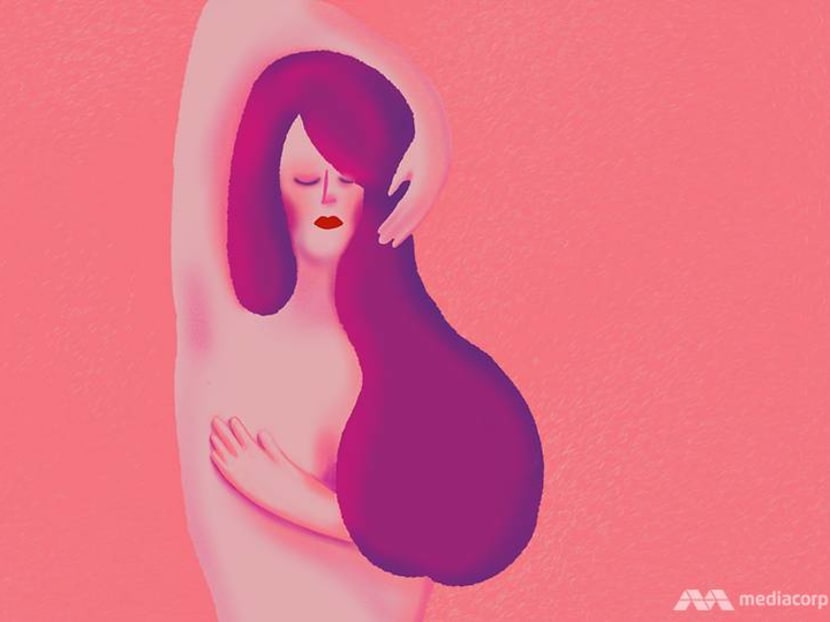 A woman's twin assets go through many changes throughout her life. Puberty, hormonal changes, PMS, weight gain or loss, pregnancy, breastfeeding, menopause and ageing – all these can cause size fluctuations, which can take a toll on the skin on the chest.

While breast health should always be our first priority, the aesthetic condition of the breasts is also important as it can greatly impact a woman's confidence levels. No one wants saggy boobs – you can't stop it from happening eventually, but there are things you can do to prevent it from occurring way too early.

Breast skincare is a thing and you should consider incorporating it into your self-care routine if you want to keep your chest looking perky for as long as possible. But if you don't have time to put on yet another cosmetic cream, there are also practical and simple ways to maintain a lifted bustline. It's never too late to try these tips, but start early and you're more likely to reap maximum benefits.

MOISTURISE AND TREAT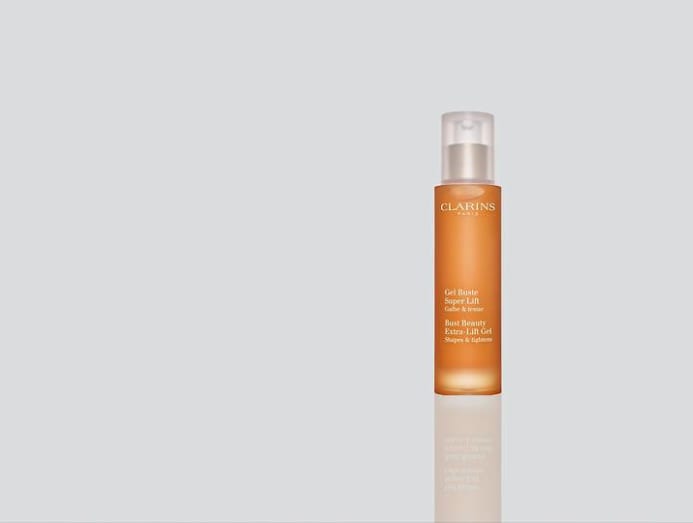 Skin is the same, no matter where it is on your body – its health and appearance are dependent on adequate hydration. Be diligent about putting on moisturiser on your chest, as well as the skin surrounding it, and it'll help keep it firm and supple for longer.

There are products that are specially designed for use on the bust – besides keeping the skin hydrated, they also contain ingredients that have a firming and lifting action on it. As far as possible, look out for organic and natural formulations that are better for bust health.

Mio Skincare's "no-nasties" Boob Tube cream is an excellent hydrator for daily bust maintenance, while Clarins' Bust Beauty Extra-Lift Gel is a morning treatment that tightens the bust with oat sugars and claims to give the bust an instant lift on application.

PUT ON A MASK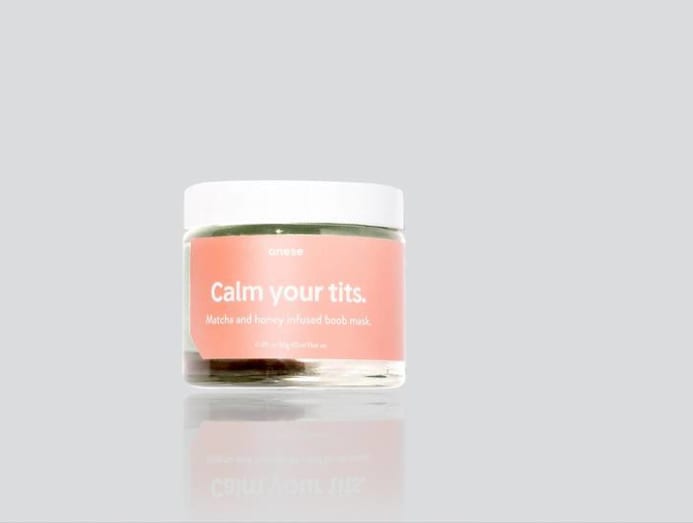 You use masks on your face, so why not on your chest too? We'll admit that they aren't exactly a necessity but if you're going to be whiling away 20 minutes with your face mask on, you might as well maximise the time by popping on a bust mask at the same time.

Put in the effort and you'll see a difference – an intensive treatment will leave the girls looking firmer for days after. There are both sheet and cream masks made for boobs – the latter may be a tad messier to use but will be much more cost-efficient in terms of the price per use.

PROTECT WITH SUNSCREEN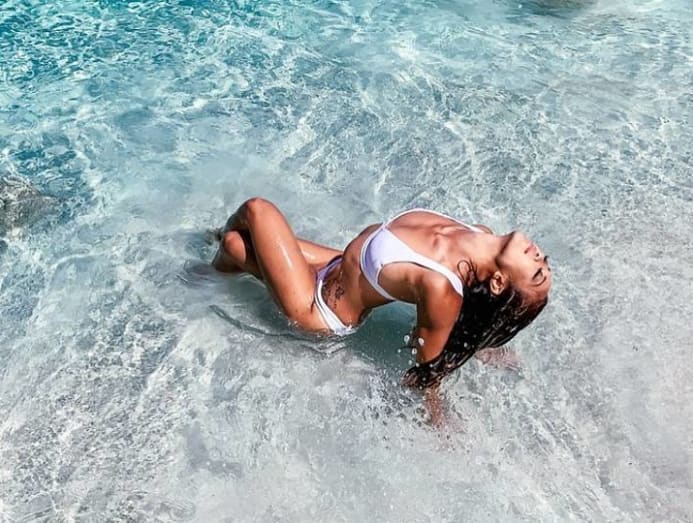 Like the oft-neglected skin on the neck, the decollete reveals a lot about a woman's age. It is frequently subject to the photoageing effects of UV rays (especially when you're in low-cut tops or your swimsuit), so don't forget to put sunscreen on the area above your chest if you don't want crepey skin on your cleavage.

The firmness of the decollete can also affect the perkiness of your chest since it is "holding" up the breasts. This area is one of the first places where skin goes slack, due partly to the loss of volume around the top of the breasts over time – reinforce it with hydration and sun protection to help it hold up better to ageing effects.

DO SIMPLE EXERCISES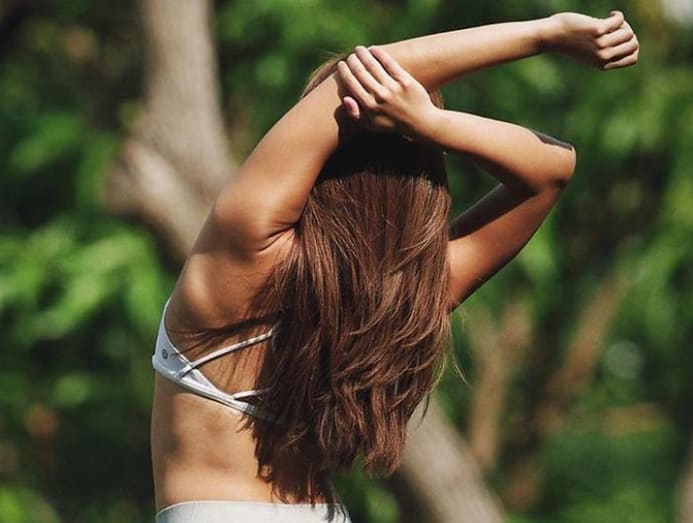 You should already know this by now – no exercise can increase the size of breasts. But exercises targeted at muscles in the chest wall under your boobs can actually help to improve their look by giving them lift.

Simple bench presses with light dumbbells will effectively work not just your pectorals, but also your arm, shoulder and back muscles. Heck, you can even give your chest muscles a workout without any equipment at all. Do push-ups or, if you're not strong enough to accomplish them, try the plank yoga pose. Lie face-down on the floor, then lift your body up with your hands and toes while keeping it rigid and perfectly straight, holding the position for up to a minute.

WEAR THE RIGHT BRAS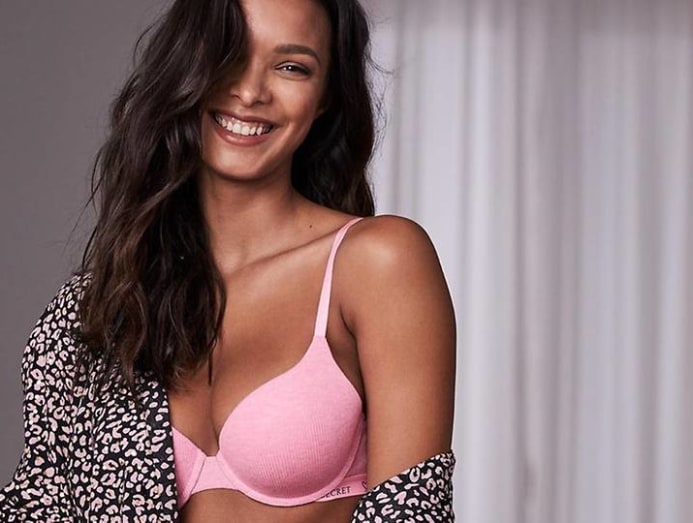 We wear bras for many reasons – bust support, elevation and a cup-size boost are among them. But surely the most important of them all is to prevent the girls from heading southwards prematurely. However, did you know that an ill-fitting bra could be doing the opposite for your chest?

Of course, a bra that is too loose does nothing in terms of support; on the other hand, one that is too tight or overly padded might tug on the skin on and around the breasts while pushing them upwards and thus stretch it out over time. That is why fit and comfort should be your priorities when bra-shopping – don't be afraid to get the help of the sales assistant if you can't figure out the right fit.

Don't do sports without putting on a proper sports bra – your boobs move around with any sort of activity, which will weaken and "slacken" the connective tissue under the skin. A regular bra won't give you the right support or fit, even if your sport isn't a vigorous activity. There are sports bras designed for different levels of activity – make sure you get the best one for your workout.