Cartier's ION flagship is now the size of 10 HDB flats and features Peranakan artefacts
The now three-storey boutique - which reopens on Saturday (Nov 24) - will host a travelling exhibition of jewellery from the Cartier Museum, including a piece from Wallis Simpson.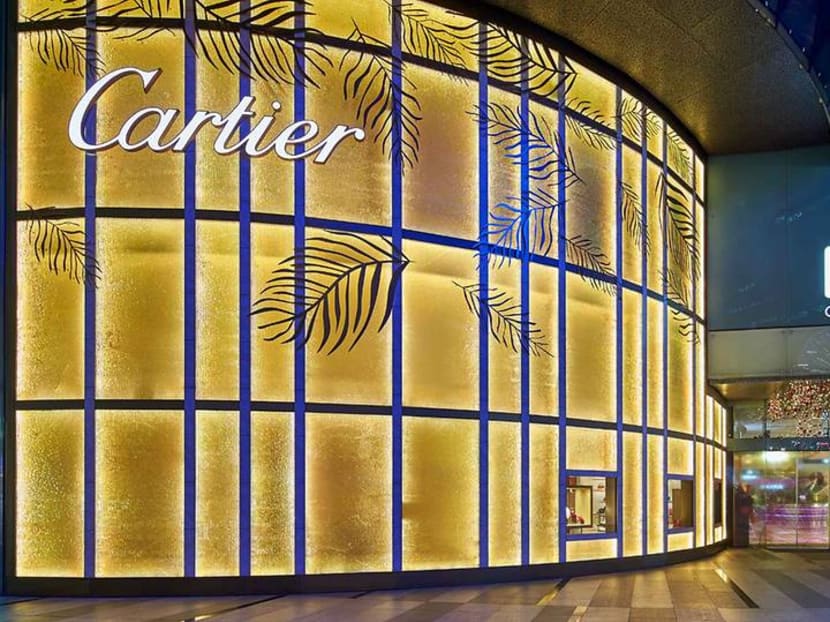 If you've ambled past ION Orchard in the last week or so, you'd have noticed the sudden appearance of a red-and-gold ferris wheel emblazoned with the Cartier logo. 
No, the French luxury house isn't venturing into the manufacture of ferris wheels (although the Singapore Flyer would benefit from a makeover). The ferris wheel is meant to add a festive flair to the mall and draw attention to the brand's renovated premises, which, after a six-month refurbishment, has emerged bigger and shinier than before.
The renovation was necessary because "people are more sophisticated these days, with them travelling for work and/or leisure and they get exposed to different shopping experiences", Cartier's Regional Managing Director Jerome Metzger told CNA Lifestyle. 
The Cartier "triplex" sprawls over 688sqm – or the size of almost 10 three-room HDB flats – and now boasts an entirely new third level.

Cartier's love letter to Singapore begins on the boutique's facade, where the 20m glass frontage is patterned with palm frond motifs, a reference to our tropical climate. It continues on the third level, which is styled to look like an apartment with living and dining areas. Here, you'll find Peranakan artefacts artfully displayed throughout, as well as Peranakan motifs incorporated in the interior design.

The idea behind the apartment setup is to create "a general atmosphere of feeling comfortable in one's home", said Metzger, while the Peranakan artefacts are meant to "highlight the local Singaporean culture". 
It's also on the third level that you can glimpse the Museum pieces in the Cartier, Icon Of Style exhibition, which is on show for just two weeks. The brand is best known for its panther motifs, which first made its appearance on a wristwatch in 1914. Today, the feline can be found on everything from rings to pendants, wristwatch dials and even perfume bottles.

Fittingly, the exhibition explores the evolution of this iconic design, as well as its connection to royalty and celebrity. The Duchess Of Windsor, Wallis Simpson, was a fan of the big cat, purchasing a diamond-and-sapphire brooch from Cartier in 1949. You can admire this exquisite (and very adorable) piece, a diamond-encrusted panther with sapphire spots that sits atop a 152.35-carat Kashmir cabochon sapphire in the exhibition.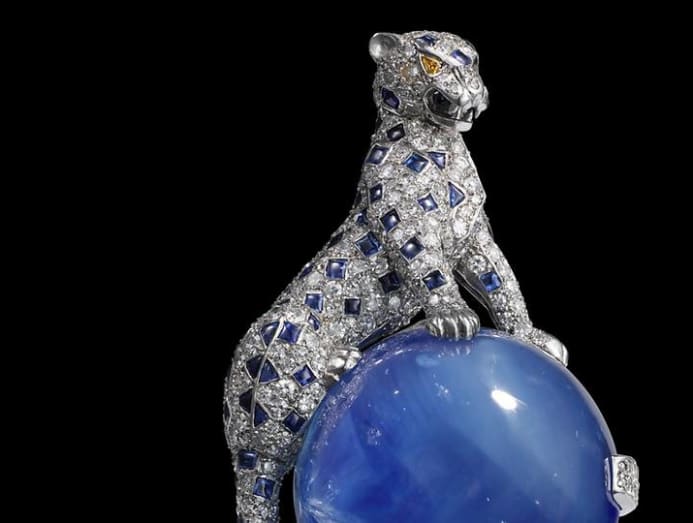 The big cat doesn't just live on the products, though; it also exists in the very bones of the shop. On a plaster panel in the stairwell between the first and second levels is the sculpted form of a panther carved in bas-relief, nestled amid tropical foliage. It's another reference to Singapore, specially designed for the space.

As a flagship boutique, the store carries a comprehensive range of products, including iconic collections like Love, Juste Un Clou, Santos De Cartier and Panthere De Cartier; as well as high jewellery collections such as Coloratura and Cactus. There's also a 10-piece limited edition Panthere Lovee watch that's only available at ION. 
Cartier, Icon Of Style runs from Nov 24 to Dec 6. Opening hours are from Mon to Fri, 12pm to 9pm; Sat and Sun, 10.30am to 9pm. Admission is free. As viewing slots are limited, visitors are encouraged to reserve a session at www.cartier-ion.sg/register.