These 9 celebrities share the best beauty advice from their mothers
Find out how Wendy Jacobs schooled her model-singer daughter Iman on the finer points of skincare, how Ann Kok's mum saved her from a "turkey neck" and why Tanya Chua's 77-year-old mother doesn't have liver spots.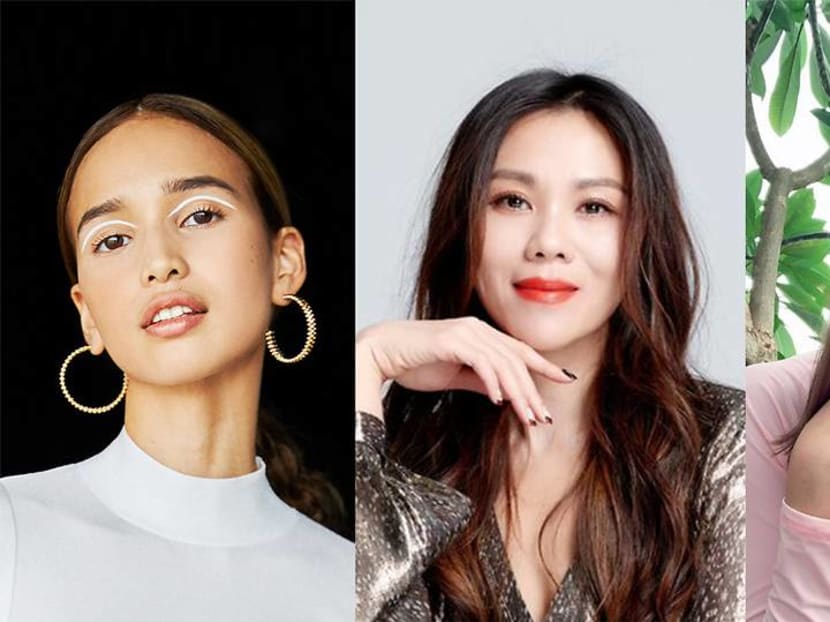 When it comes to life lessons and advice, mothers often know best. And that could also apply to skincare tips.
In fact, many of us have our mums to thank for starting us on some sort of beauty routine – be it suggesting our first cleanser, moisturiser or sunblock.
And with Mother's Day coming up in a couple of weeks, CNA Lifestyle caught up with nine celebrities who revealed the best beauty advice they received from their mothers – or observations they gleaned from them.
Keen to find out how Wendy Jacobs schooled her model-singer daughter Iman on the finer points of how to love her skin? How Ann Kok's mum saved her from sagging and wrinkled skin on her neck, otherwise known as "turkey neck"? Or why Tanya Chua's 77-year-old mother doesn't have liver spots? Read on. 
TANYA CHUA, 46, SINGER
"My mother has amazing skin. At 77, she doesn't have any liver spots because she takes such good care of her skin and is always experimenting with beauty products. When I was younger, I would experiment with the latest fads and imagined that expensive creams and lotions would help me achieve good skin.
"But as I move into my late 40s, I now pay more attention to the inner voices of my body. I believe that your skin is the best 'doctor' as it tells you what the body needs – physically, mentally and emotionally. Staying young and wrinkle-free is not the goal but rather to let our skin radiate and tell their own life story as you gracefully age.  
"My beauty routine now is very simple: Cleanser, serum and moisturiser. But I do make an effort to use an infrared mask (which looks like a Robocop mask) that I put on for 10 minutes every morning – it's the first thing I do when I wake up. It helps rejuvenate and heal the skin of any possible inflammation and sensitivity. And I also do hairbrush tapping all over my head, face and lymphatic nodes to help with circulation.
"I find that being a little childlike and playful not only helps inspire me musically, this mindset also helps in 'looking' younger than one's age. That and drinking plenty of water."
JASMINE SOKKO, 25, SINGER
"Mum does not use any makeup because she always felt that confidence and beauty should stem from within. As a result, I was exposed to makeup at a much later age than most girls. She was, however, very religious about the use of sunscreen.
"She taught me to always prioritise skincare over makeup and her philosophy has indirectly impacted my minimal beauty regimen which only involves cleansing, moisturising and wearing sunscreen.
"I hope this simple approach to skincare becomes a generational thing that my future daughter passes down to her daughter and so on."
ANN KOK, 48, ACTRESS
"Mum used to always tell me that our neck is very important which is why my beauty regimen not only cares for the face but the neck and body as well. I adhere to a simple four-step skincare regimen – cleansing, toning, using a serum and a moisturiser. When possible, I love to treat my skin to a hydration mask. Drinking enough water – especially warm water – is like slapping on a hydration mask for the body.
"If there's one beauty tip I want to share, that would be to be responsible towards your own health. Take care of your body, drink warm water and wear sunscreen. And never forget to take off every stitch of makeup before going to bed."
KIMBERLY CHIA, 25, ACTRESS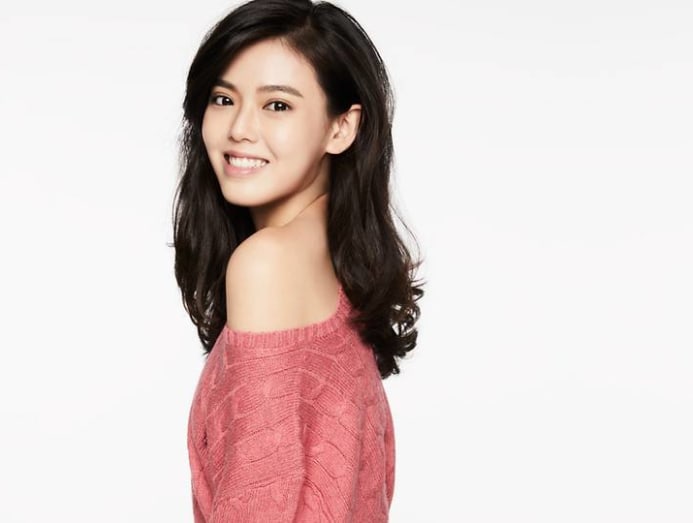 "Mum absolutely loves her facial masks, in particular she loves concocting a DIY version out of yoghurt and lemon. I picked up this masking habit from her, it helps that I adore sheet masks so I try to apply one every day to give my skin extra hydration. While masking, I would massage my face with a roller to debloat and improve blood circulation. It's so relaxing.
"I like experimenting with new beauty products but regardless of what I introduce into my beauty regimen, I never forget to use sunblock. I didn't start using sunblock as early as I should which resulted in a few dark spots on my cheeks. If I have a daughter, I would definitely make sure she starts using sunblock as early in life as possible."
DAWN YEOH, 34, ACTRESS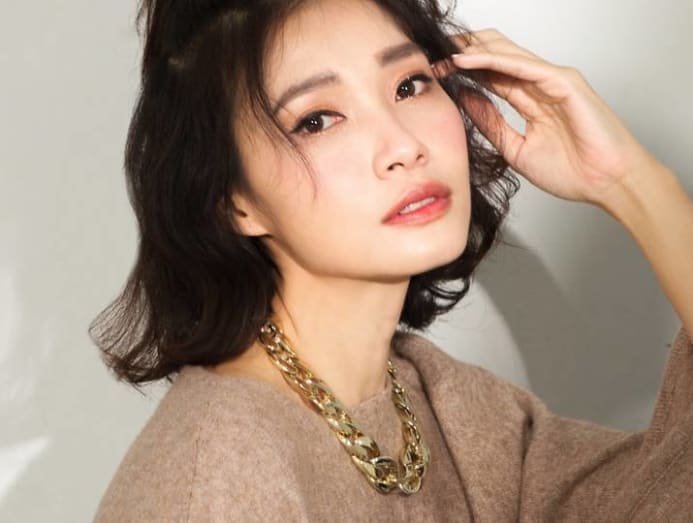 "Less is more – that's what Mum used to say. She doesn't believe in doing more than what is necessary. But no thanks to climate change, our diet today is very different, it is therefore so much harder to get good skin by doing less. Thankfully the ever-evolving beauty innovations now offer state-of-the-art products that can help us achieve the goal of good skin health.
"I'm always exchanging beauty tips with friends, because no one knows everything and there will always be something to learn. One thing I've learned is that nothing is an overnight elixir. Consistency is key to reaping benefits.
"Getting plenty of sleep, drinking lots of water and using multi-purpose skincare products help me take care of my skin."
JACELYN TAY, 45, ENTREPRENEUR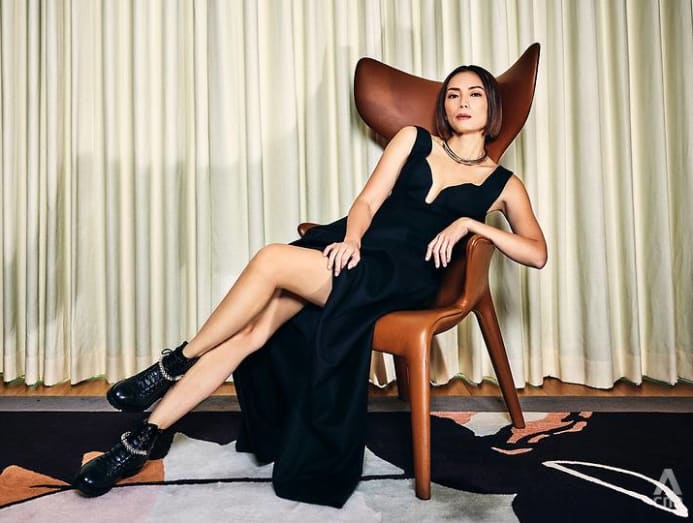 "Mum has never used any commercial facial products in her life. She uses soap to wash her face and relies on cucumber and coconut oil to nourish her skin. She used to apply aloe vera from the garden on me. This helped me understand from a young age that we don't need a lot of skincare products to have good skin.
"Eating right is key. Good skin comes from good gut health, a clean and healthy internal system allows the body to absorb nutrients from the food we consume. Our skin is the greatest detoxification organ and our body has the ability to tighten, nourish and hydrate skin from within.  
"My beauty regimen is somewhat unusual. I only use a 100 per cent natural oil as my makeup remover, a cleansing milk to wash my face, and a body cream as moisturiser and makeup base." 
IMAN FANDI, 20, MODEL AND MUSICIAN
"Always clean off your makeup and use a good moisturiser that suits my skin – that's what Mum always tells me. It's not how expensive a product is but rather to consistently care for my skin that matters. Because of the heat and humidity, I found that water- or gel-based moisturisers work better for me as cream moisturisers tend to disagree with my skin.
"When it comes to taking care of my skin, eating healthily and sticking to a simple skincare routine are vital. My routine entails cleansing, toning and moisturising, and if I remember, sunscreen."
JESSECA LIU, 42, ACTRESS
"We lived on an island where the sun was strong. Back then, Mum knew little about sun protection and as a result, she has pigmentation on the face and the body. She was worried that we would suffer the same fate, therefore she inculcated in us the habit of using sunscreen from a young age.   
"For me, an essential morning beauty ritual is massaging my face with a beauty device. If that isn't enough to get rid of the morning bloat then I would turn to Gua Sha to dispel it. I'm very particular about how I cleanse my face. Even if I'm only wearing sunscreen, I will clean my face with a water-based makeup remover, followed by a cleansing cream. And I only wash my face with cold water."
CHANTALLE NG, 25, ACTRESS
"I learned from Mum that caring for the body starts from within, she is a firm believer of the benefits of TCM. It's never about splurging on skincare but instead a sensible diet and maintaining a healthy exercise regimen are more important.
"Mum is very blase about skincare, the only thing she is adamant about is using skincare that consists only of natural ingredients and that's a habit I picked up from her. Although I think I'm a lot more extreme than her, I would take the time to research each and every ingredient on the ingredient list to find out exactly what they are just to be sure they will not cause harm to my skin.    
"I'm obsessed about getting my skincare regimen right especially now that I have dark spots as a result of not taking good enough care of my skin when I was younger. I'm very diligent about sun protection now."