Style Switch: Taking this venture capitalist from sloppy casual to sharp professional
From black-tie events to kids' birthday parties, busy businessman John Kim struggles to dress appropriately for everything his day requires. CNA Lifestyle's Style Switch team comes to his rescue.
An ultra-packed, multi-faceted lifestyle has driven venture capitalist John Kim to dress in what he calls a "schizophrenic" fashion.

As a venture capitalist, he has to look formal enough to meet investors, while remaining approachable enough to meet young entrepreneurs. He finds himself at black-tie events every few weeks – and also in church leading worship. And he's a father of two, and frequently finds himself at kids' parties.

So, on a given day, John may find himself at church in the morning, on a plane an hour later to meet investors in a boardroom in another country, before heading back on another flight to attend a gala in the evening.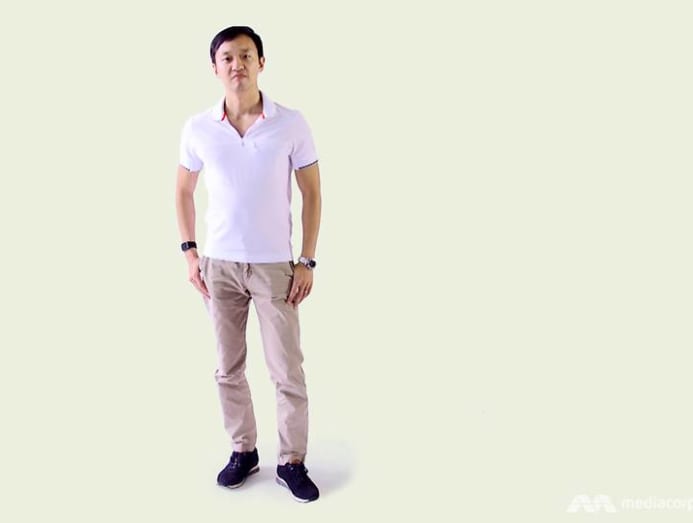 "My wife has been asking me to get a style makeover," he shared. "I usually meet investors wearing a jacket and chinos. And if I'm meeting entrepreneurs, I'm in jeans and a T-shirt."

"Once, I had an awkward encounter with a CEO," he said. "I was dressed casually for an event, and the CEO made a joke that the person who is most casually dressed is usually the one with the most money. Obviously, he meant me – and obviously what he said was not the case!"

Style Switch stylist Yang Derong set to work on a "simple capsule collection" for John. "We kept it neat and tight. I picked simple, neutral colours for him – black, white, ecru – so that no matter how you throw them on, they look good."

Because of his broad shoulders, John has his shirts made by a tailor. "That's the best thing he can do," said Derong, approvingly. "He wears size 50 suits but with size 48 pants. His body is almost a rhomboid."

"If he buys off-the-rack, the shirt may fit him but the collar won't. So I told John: Find a shirt-maker you really like, and get him to make you the same shirt in all colours, and in multiples. That way, you can have a spare one in your travel bag that's ready to go anytime."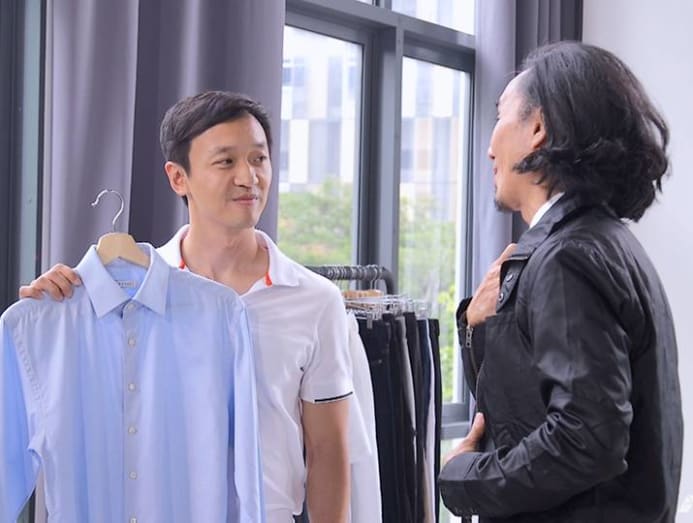 Layering was another tip. "He can get T-shirts in all kinds of material: Cotton, silk cotton – these are great for layers under shirts, jackets."

For pants, "we worked with a slim-fit cut, but not tapered – he needs to be comfortable on a plane, since he is always travelling." Derong also suggested the five-pocket pants for John – it's comfort-meets-professionalism. "Not in denim, of course, but in a black, stretch fabric."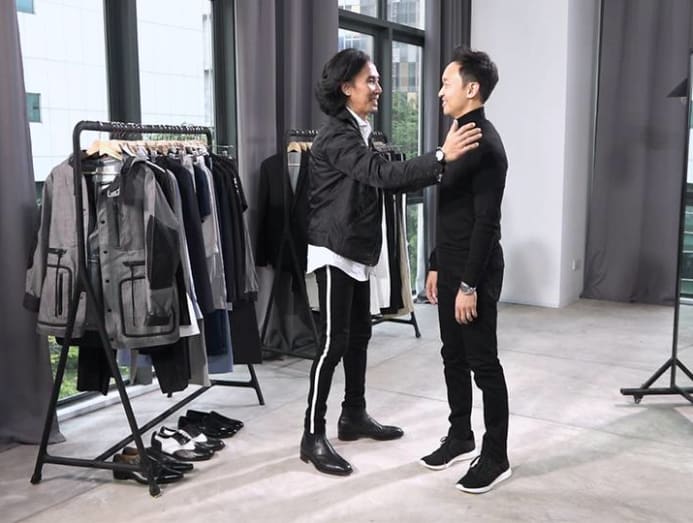 As for shoes, Derong proposed sneakers, which have gone from being utilitarian to being a style symbol. "Cool sneakers, but in neutral tones. Some luxury brands make very nice ones that are subtle."

The central idea, said Derong, is to build a capsule collection of these basics that can be packed into a travel case, ready to go at any time. "This collection is very minimal but high quality in terms of fit and fabric, and it goes with him wherever he goes."