Style Switch: Helping this financial consultant dress for success – and for his personality
Former teacher Ridhwan Hardi is feeling the pressure to succeed in his new career, but doesn't know how to pair professionalism with his outsized personality. CNA Lifestyle's Style Switch stages a makeover.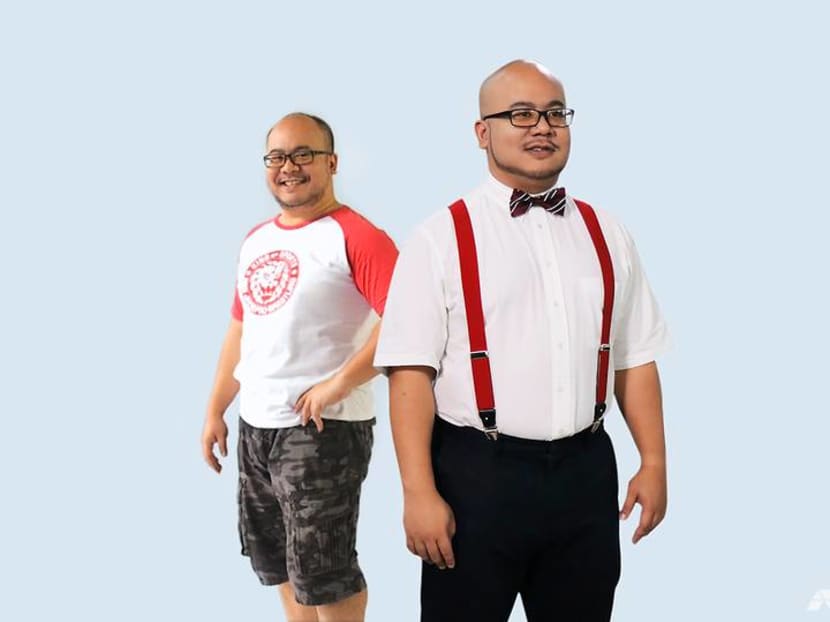 Ridhwan Hardi is a man of diverse tastes. The 31-year-old financial services consultant is a big wrestling buff (he has a wrestling podcast on Mixcloud called Hard Hidz) and film enthusiast. His weekends are spent recording his weekly podcast and playing basketball.

His personal style is just as colourful and bold: He is the owner of many wrestling T-shirts and polo shirts – and he has a big love for traditional batik. His typical work outfit is a shirt with sleeves rolled up, tapered pants, and his accessory of choice: Suspenders.

Hardi, as he likes to be called, signed up for CNA Lifestyle's Style Switch because he recently switched careers: He used to be a teacher.

"I sometimes get comments that my dressing is too gaudy or garish," he mused. "Now that I'm in financial services, I feel I need to maybe look more professional, so my clients have more confidence in me."

The change to a different line of work was necessitated by Hardi's need to support his ageing parents and his younger brother, who is studying law in Cambridge University in the UK. Hardi feels the pressure to find success in this new career. But shopping for clothes isn't all that easy for him.

Hardi has a unique body shape. Standing at 1.67m, he has a wrestler's body: Broad shoulders and thick thighs. "I get my clothes from Mustafa and G2000," he said, but has problems finding clothes that fit. Pants might fit at the waist but, given his height, they don't fall properly.

Style Switch Stylist Yang Derong admires Hardi's unique style and joie de vivre. "He's a big guy, and he's so funny – he calls himself a sumo! Also, he is proud of his heritage – he has a beautiful collection of batik shirts, which is not something you see very often."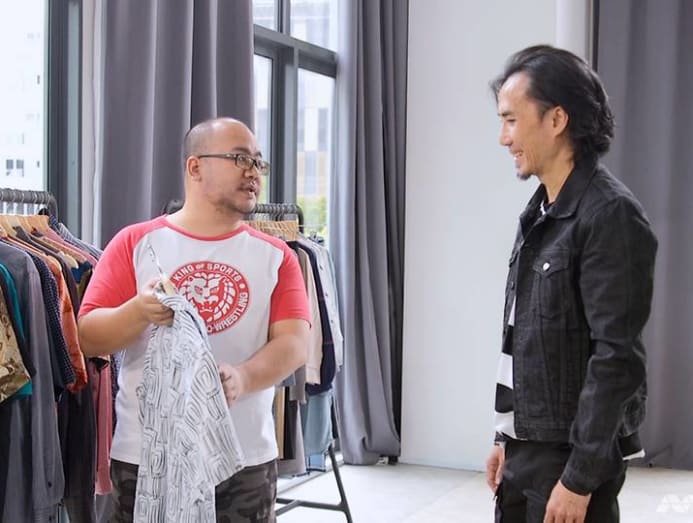 Derong decided it was key to retain Hardi's big personality while making him look professional for his client meetings. "We needed to empower Hardi to succeed," he said.

The stylist's key tip for Hardi was to find a good tailor and his buys altered to fit him. For example, he should buy a pair of pants that fit at the waist, and get the tailor to turn the trousers to a tapered pair. Shirt sleeves can be easily shortened by a professional tailor, too.

Derong's guiding principles for dressing Hardi were to take attention away from his oval shape and to reduce bulk. Tapered pants create a slimmer silhouette, as do shirts with vertical stripes that create an optical illusion of height.

For formal occasions, instead of the standard tie that most men wear, a bow tie gives Hardi a smart finishing touch that matches his outgoing personality – without drawing the eye to the torso the way a regular tie does.

What about Hardi's beloved suspenders? Derong gave them the green light. "I told him, that's part of your personality. Enjoy it, make it part of your style. Wear a pair of red suspenders with red socks, for example. Make it a statement!"