Style Switch: How to dress for your body when you're taller than most women
Tall, beautiful but unschooled in style, bo chap working professional Danielle Chin learns how it doesn't take much to turn heads for the right reasons. (Not for wearing rainbow harem pants.)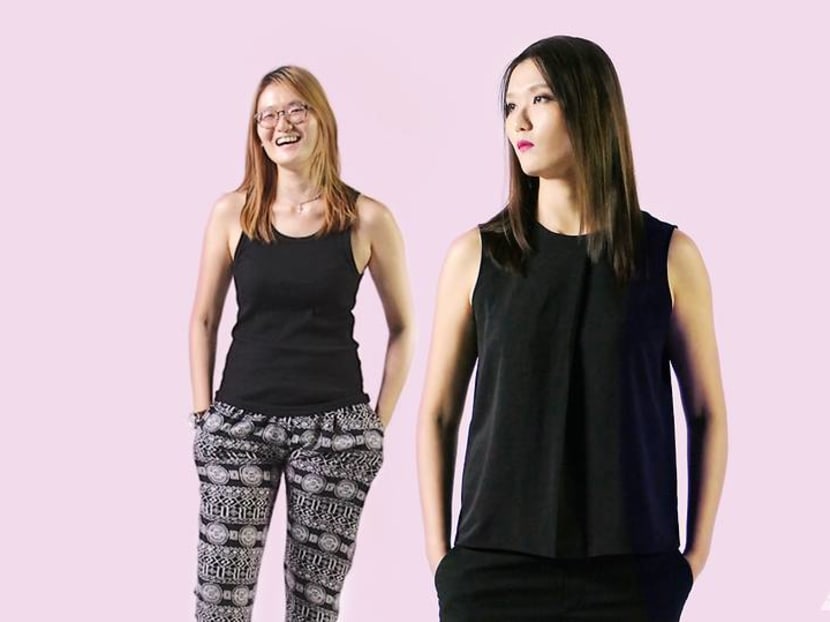 Danielle Chin is taller than the average Asian girl. She stands at a towering 1.78m – a dream height for a model; a nightmare for someone who doesn't know how to dress for her body.
The 29-year-old is an executive for a community organisation, handling fund administration and partnerships. While her job doesn't require formal attire, Danielle feels she needs a style makeover to achieve "a more professional look". And so do her colleagues.
"They say I look sloppy, or ask me why I'm wearing pyjamas," said Danielle. "I don't know what to do with my flat hair, and I don't wear make-up."
Her mother is especially invested in Danielle changing the way she dresses. "My mother and her friends say I'm too informal, and that I should start dressing up so I can go out and meet people," said Danielle, who is single. "Sometimes, my mother buys me clothes because she can't stand what I wear. Sometimes, she even forces me to change my outfit before leaving the house!"
"I think my mother dresses better than me," she admitted.
Danielle's height, combined with both a lack of awareness of how to use fashion and what makes her look good, means she has resorted to pairing rainbow harem pants with a sports top and flip flops – her go-to outfit.
"She is totally bo chap!" quipped CNA Lifestyle Style Switch stylist Yang Derong. "But she is a beautiful girl with great features, who is shy about her height and her body. She has the look of a modern Chinese model with those lovely eyes."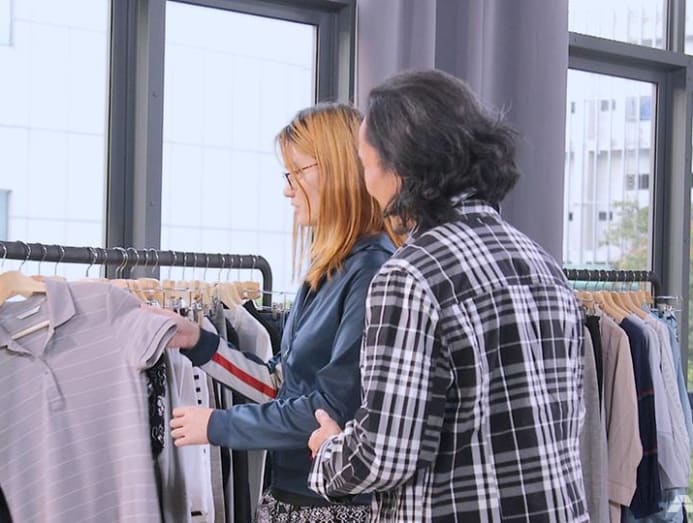 "We wanted to give her something in which she looks professional but feels comfortable," said Derong of the makeover plan. "Clean lines, minimal prints … We want to soften the look because she's broad-shouldered."
His list for Danielle included solid, neutral colours, and for formal meetings, soft, unconstructed jackets so that she could be comfortable. "Things that are so soft and easy to manage, she can almost forget about them."
For Danielle's head-turning makeover look, the team put her in a chiffon top with cutaway shoulders, paired with a beautifully tailored pair of tapered pants.
As for her beauty makeover, the first thing the team did was to get rid of her bleached, blonde hair. "On one extreme, she is bo chap about her dressing – but she also goes to the other extreme of doing something radical to her hair," mused Derong.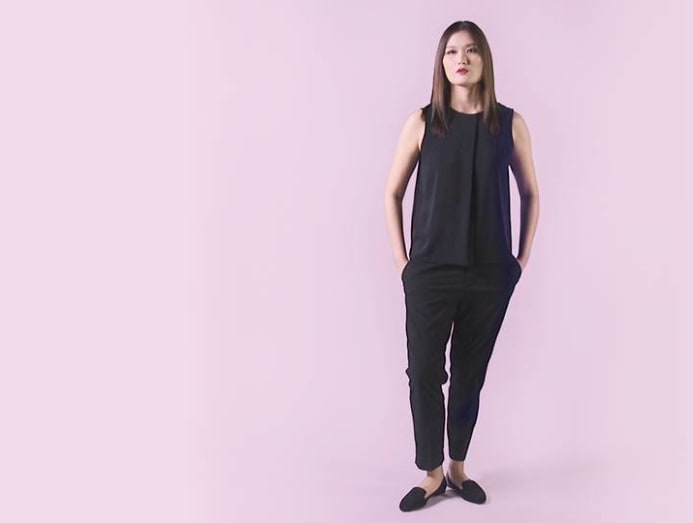 "She was really happy with her look, but she was worried how to manage her makeup every day," said Derong. "But she has great skin! She just needs to darken her brows, put on a bit of mascara and a nice lipstick. That's it! She doesn't need very much to look good."