Style Switch: How we turned this lawyer from dishevelled to dapper
Wilson Foo doesn't worry too much about clothes – he doesn't even shop for himself. Here's how CNA Lifestyle pulled off a handsome makeover with just a few practical tips.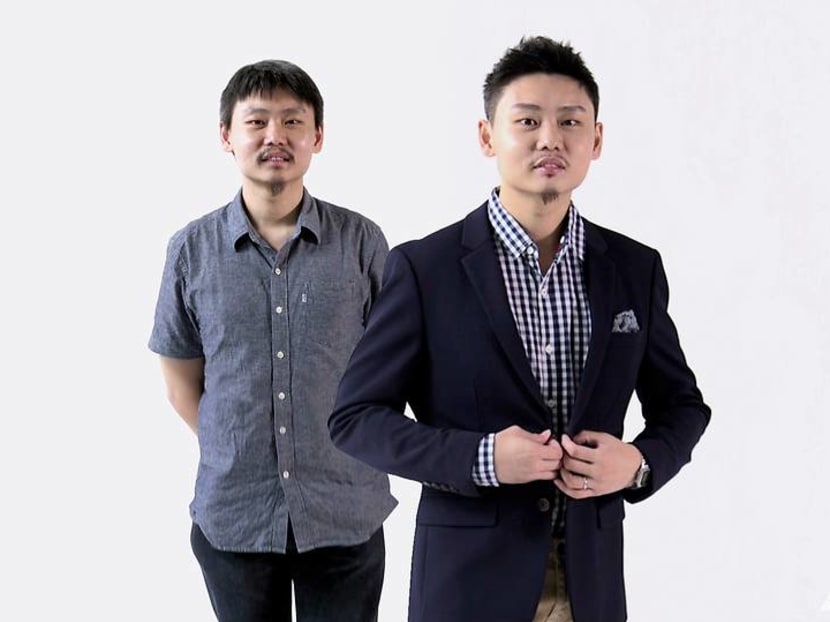 Wilson Foo needed a little help with his style. "The way I dress every day is: First in, first out from my cupboard," the 30-year-old advocate and solicitor told CNA Lifestyle.

Wilson wears what is essentially a uniform throughout the week. As a lawyer, he is dressed for court from Mondays to Fridays: "Black suit, dark tie, white shirt, black shoes. When I'm not in court, [I'll wear a] shirt and pants."

When asked if he was happy with the way he dressed, Wilson remained ambivalent. "I'm not sure," he said, "but I would like to improve my image."

We at CNA Lifestyle offered a little help – in the form of style expert Yang Derong.

He found Wilson to be a fascinating personality. While he is a professional by day, Wilson develops apps for a hobby. "There's that 'geek' side of him," said Derong. "Plus, he takes Esperanto classes." Esperanto is the most widely-used artificially-constructed language in the world that bases its vocabulary on Romance languages like Spanish.

"All the other parts of a person, other than work, are important too," said Derong of the process of making over someone like Wilson.

METAMORPHOSIS
The team began by changing Wilson's court outfit. As he doesn't buy his own clothes – other people, like his wife, buy them for him – the only clothes he does buy are souvenir T-shirts when he travels. Having someone else buy his clothes for him also means that the fit is usually off.

As Derong noted, "The suits he has are ill-fitting. We decided to spiff him up to look smart, not trendy."

To create the illusion of height, Derong put a skinny tie on him in place of the traditional broader ties he usually wears. "He put it on and looked like a Man In Black," quipped the stylist. "In fact, we gave him different ties with different textures, some which he can wear on non-court days."

Wilson's jacket sleeves were too long for his arms. "His white shirt sleeves should show half an inch under the jacket sleeve. The focus should be on his cuffs."

Once his work outfit had been sorted, Derong moved on to dressing Wilson for more casual but still dapper look. "I challenged him to put away his white shirt and black pants on Fridays," said Derong. "He should try printed shirts – we put him in a gingham checked shirt that looked really good. For blazers, he should go not for a formal blazer but a soft one, like one made from pique cotton that has a really nice texture."

Wilson's pants needed a little more navigation. "He has heavy calves so straight slim pants don't look so good on him," noted Derong. "What works are slim stretch pants. And I told him, 'When you find a pair that fits you well – fit at first sight – buy it in multiples and in different colours! The best clothes are like your girlfriend: When you find them, keep them!"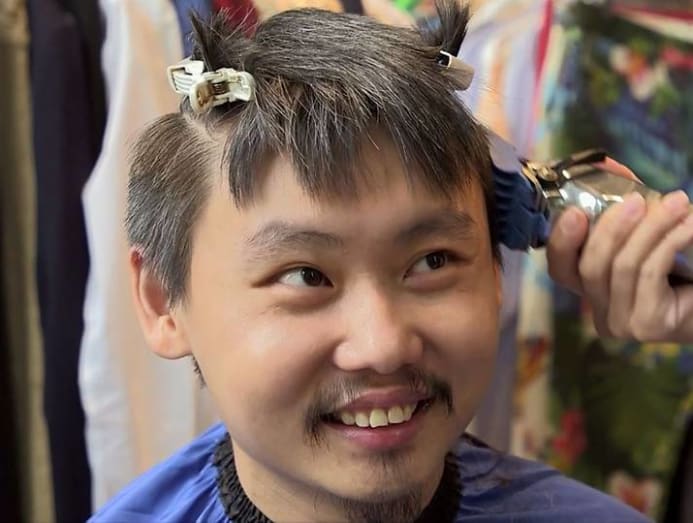 For the finishing touch, the team gave Wilson a facial makeover. "He came to us with funny whiskers all over his face," said Derong, noting that the lawyer liked his facial hair and was looking for a way to wear it more stylishly.
Grooming consultants from barbershop Sultans of Shave trimmed away the excess and left him with a neater, shapelier goatee. They also gave his salt-and-pepper mane a good cut and styled it away from his face.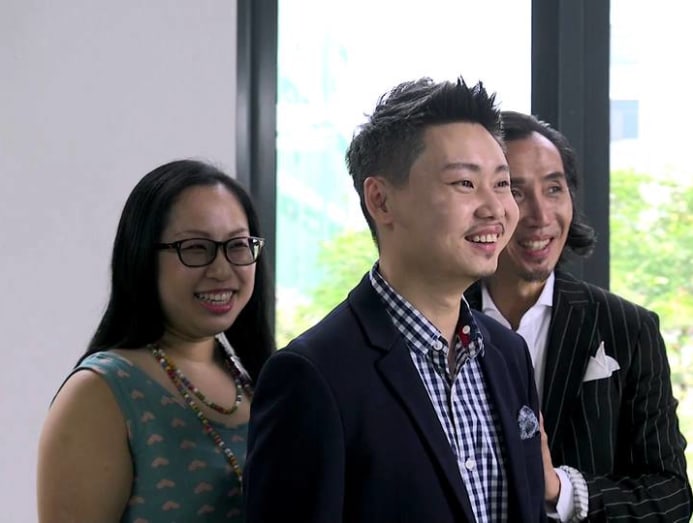 Wilson's new look turned heads – specifically, his wife's. "His wife said, 'Oh my, now the pressure is on me!'" laughed Derong. "And Wilson said, 'I think they'll be very surprised to see me like this at the office!"
Happy to help, Wilson. Happy to help.