How to save time and money on your work wardrobe with just 6 key essentials
Dressing for work needn't be a chore. Mix and match these everyday basics for a winning corporate wardrobe.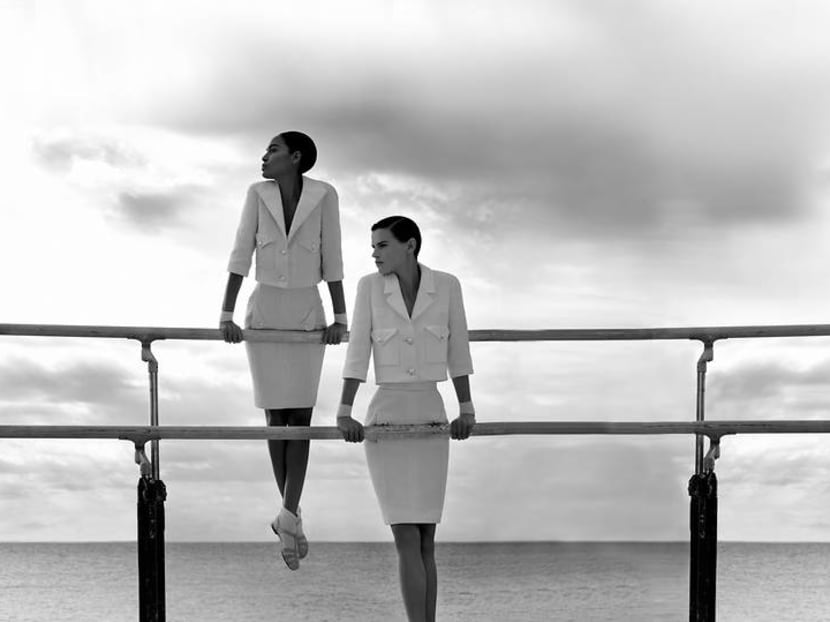 It's already 8.30am on a weekday and you're still standing in front of your closet, desperately looking for an outfit that will work for your busy day ahead in the office.
It's a familiar situation for many women – how strange, isn't it, that it's impossible to find a single ensemble that matches and fits properly, despite having a closet so full that it's bursting?
Getting dressed for work seems straightforward enough a task, yet it can often go spectacularly awry. It's not simply a problem that can be solved by forward planning – if the clothes that you are buying for work are wrong, planning ahead as far as a week won't do much to ease these wardrobe crises.
For those who have a strict corporate dress code to adhere to, it's even more crucial to build a functional, versatile and office-appropriate wardrobe. You don't necessarily have to spend an exorbitant sum of money to achieve this – what you need are the key essentials that will pair effortlessly with each other, as well as with other clothing you may want to introduce for some variety. 
Here are the six must-haves to add to your work wardrobe.
A WELL-CUT BLAZER
This is the single fashion item that can help you look pulled-together in an instant, regardless if you have a dress, jumpsuit or separates underneath it. It's also what you should always have on standby in the workplace. Last-minute presentation, meeting with clients or evening work event? No problem – pop on your blazer and you're set to go.
A well-cut black blazer in suiting material is a must-have and works for days when you need to look your corporate best. But don't stop there – acquire a few more in varying styles, colours and fabrics that can amp up your corporate style on casual Fridays or meeting-free days. Our suggestions: Beige, white, a check print or another black blazer in knit jersey perhaps?
A BLACK DRESS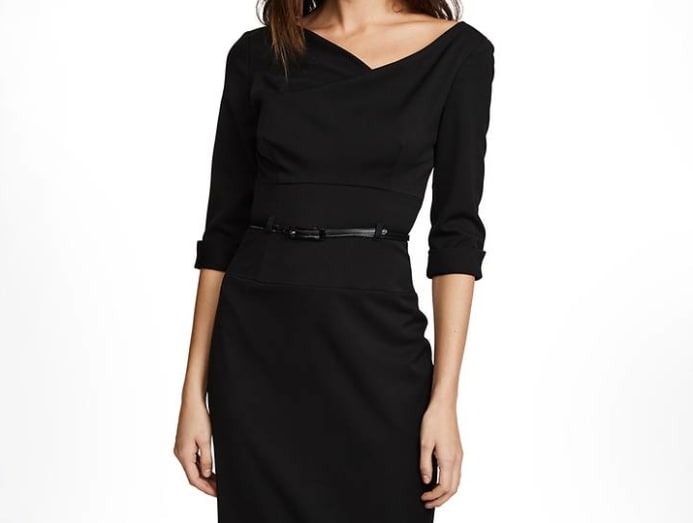 We don't mean your party-ready LBD but its corporate counterpart. It needs to be well-fitted (though not skin-tight), structured in terms of cut and material, simple and frills-free, and have a work-appropriate neckline and length (nothing shorter than three fingers above the knees if you want to be taken seriously).
It's what we call a "no-brainer" dress – you won't have to spend time thinking about mixing and matching, as in the case of separates, since it's a one-piece; plus, it'll go with shoes and bags in just about any colour, as well as both gold and silver accessories.
Find one in a figure-flattering cut – we suggest a sheath dress, straight-cut but slightly nipped in at the waist – and it's going to be the piece you'll reach most for on those days when you're feeling bloated and the waistband on your pants and skirts is a little too tight for comfort.
A PAIR OF TAPERED PANTS
Tailoured wide-legs can look stylish yet professional, provided if you have the height to carry them off, but pants with tapered legs are friendlier to a wider variety of figures. If you're petite, get the hems cut near the ankle so that they'll visually elongate your legs.
Black, grey or a subtle pinstripe are best for staples – they'll anchor your outfit so that you can pair them with tops and blouses in other colours or prints.
A WHITE BUTTON-DOWN SHIRT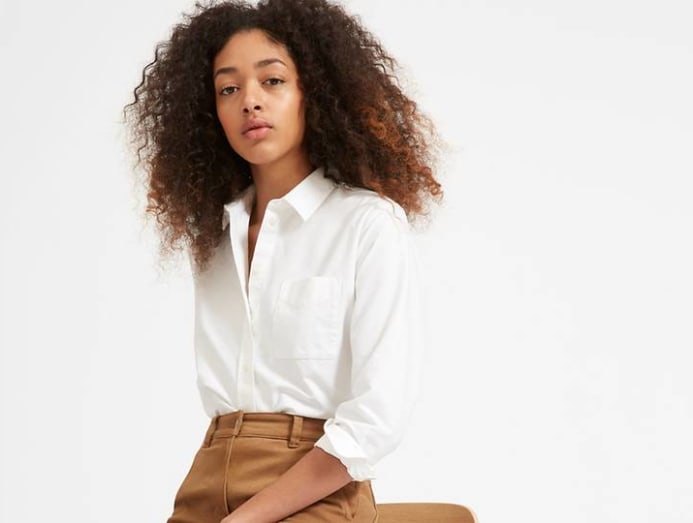 A white Oxford shirt is an office-wear essential for not just men but also women, although you won't need as many as a guy does — one or two of a high-quality make will give you mileage for more than a few years.
The white shirt is an eternal classic and can be worn for an infinite variety of occasions, from casual to black tie even, while remaining perfectly professional for the office. They can be stylish too – try one in silk or chiffon instead of cotton, with a pussycat bow, or in a fit that's slightly oversized or blousy.
A PENCIL SKIRT
A pencil or tapered skirt will help create that structured silhouette that is key to a smart and polished look. The material that it's made out of is crucial, as it will directly influence the silhouette – even though this tailored bottom is designed to define your shape, it should do so by creating straight lines that angle slightly inwards at your waist and knees instead of hugging your curves.
Look out for those in a thicker and stiffer material, which will also help conceal any bulges and make you look slimmer. Those that are made of soft, stretchy fabrics like Lycra or jersey are not office-appropriate.
A PAIR OF NEUTRAL PUMPS AND FLATS
Buy the right shoes and they'll make dressing for work a breeze, which you will definitely appreciate on days when you have zero time to plan your outfit. Consider this: Many women own plenty of shoes but are only able to rely on just one or two pairs out of their entire collection for work. The reason why it's happening is simple – they are buying shoes that aren't versatile nor comfortable.
It's wise to change your shoe-shopping habits if you are experiencing the same situation. While you indulge in beautiful though impractical heels, remember to always maintain a capsule collection of sensible, comfortable shoes that you can wear for work.
Every woman needs two types of pumps: Pointed and rounded, with a low or medium-height heel on them. Even if you are someone who can run around all day in super-high heels, do note that sky-high stilettos and platform heels are not appropriate for a corporate environment.
Flats are absolutely essential, and will be your go-to footwear on days when your feet need a break from heels. Get these shoes in plain, sensible styles and versatile colours like black and another neutral but lighter colour such as grey or beige – these will go with every office ensemble in your closet.