Will washing your hair every day get rid of your dandruff problem?
If followed properly, a daily haircare regimen can help reverse your issue with dry, itchy scalp and those little white flakes. And here are some handy products to help you, too.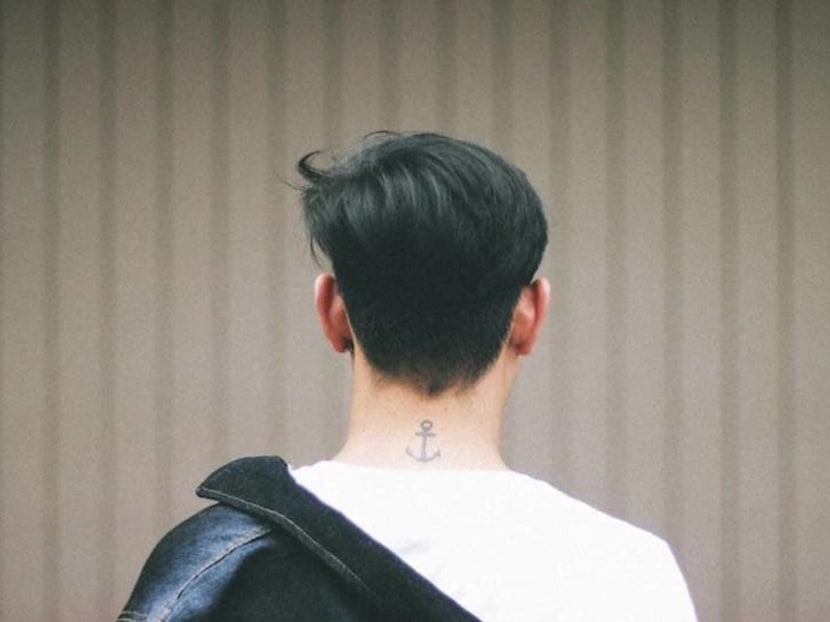 Do you find yourself constantly brushing off little white flakes from your dark clothes or picking at your dry, itchy scalp every two minutes? We probably don't have to tell you that having dandruff can be a constant hassle or irritation, and may even lead to some awkward situations at work or when you're out.
That said, faithfully following a daily regimen of shampoo, conditioner and scalp tonic can help reverse your dandruff woes, said Leonica Kei, principal trichologist of Leonica K Trichology.
"When shampooing, concentrate on the scalp, not the hair, rub (don't scratch) the scalp to remove sweat, sebum and other impurities.  The remaining lather will efficiently keep the hair shaft clean."

Modifying environmental factors may help resolve scalp conditions.

Kei also debunked the myth that washing hair on a daily basis will cause more hair to fall. "On the contrary, washing hair daily is recommended for sufferers of dandruff because it helps loose flakes to soften and get washed away so new skin can grow."

Massage brushing the scalp may help alleviate the feeling of itch in the scalp. However, she also cautioned it is not necessary to brush your hair 100 times a day. "You may cause more hair breakages," said Kei.

But it's not all doom and gloom for those with a dry and itchy scalp. "Most cases of dandruff and scalp irritation are a combination of genetic factors and environmental factors such as choice of shampoo and hair styling preferences," said Dr Etienne Wang Cho Ee, a consultant at the National Skin Centre. "Modifying environmental factors may help resolve scalp conditions."
To help you brush away those problems more permanently, here's a list of products for a healthier scalp.
BRIOGEO SCALP REVIVAL CHARCOAL + TEA TREE SCALP TREATMENT, S$48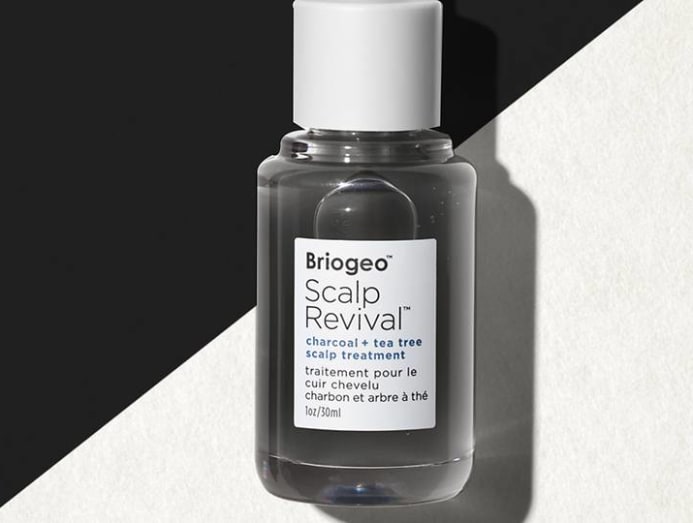 Massage this Binchotan charcoal-infused broth into the scalp before washing to remove product and sebum build-up. The soothing blend of peppermint, spearmint and tea tree oils reduces scalp irritation while witch hazel water helps to normalise sebum production. The extra hit of biotin also provides essential nutrients to support healthy hair growth.
LEONICA K JUNIPERUS ANTI-INFLAMMATORY SHAMPOO, S$58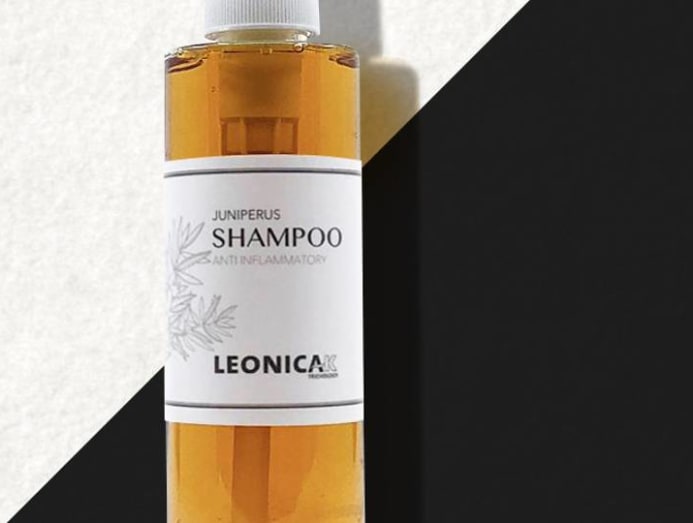 Juniper oil is acclaimed for its healing and antiseptic properties. Not only does this shampoo help in keeping scalp inflammation and bacterial growth at bay, it comes souped up with an aromatic woody scent that halts stress in its tracks. 

OUAI SCALP & BODY SCRUB, S$59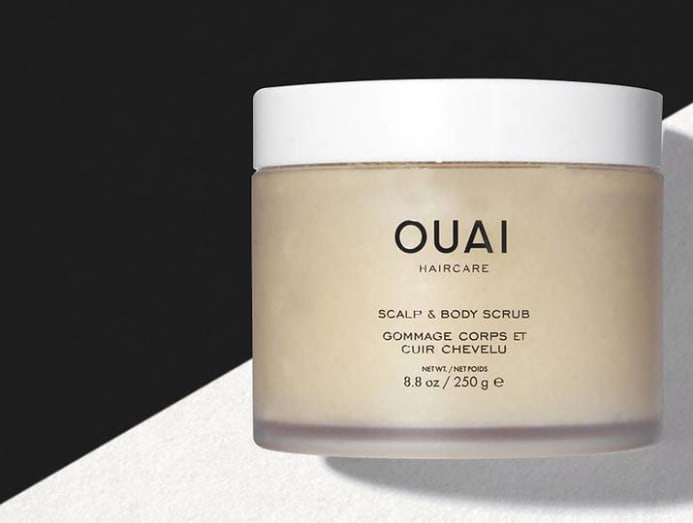 Like your face, your scalp could do with a good scrub every week or so. The sugar crystals in this coconut-infused scrub exfoliates and softens your skin from scalp to pinky toes. It even comes with a probiotic blend so bacteria doesn't stand a chance of making your skin their home. And did we mention that the formula comes in the haircare brand's signature scent Ouai No 5? Yum.
IGK TRUST ISSUES INSTANT SCALP REBALANCING TREATMENT, S$42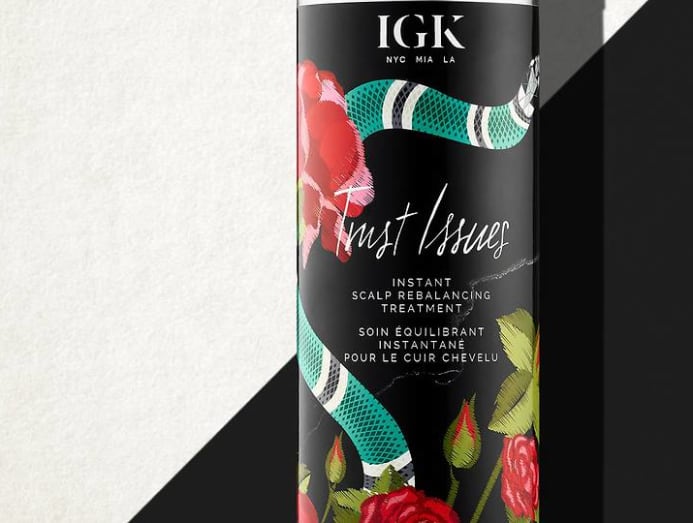 Whether you intend to use this for instant scalp relief – thanks to its rebalancing apple cider vinegar and hydrating hyaluronic acid concoction – or before bedtime to keep overnight sebum production in check, this soothing spray really does help restore your trust in scalp care. 
HAIR RITUEL BY SISLEY REVITALISING FORTIFYING SERUM FOR THE SCALP, S$250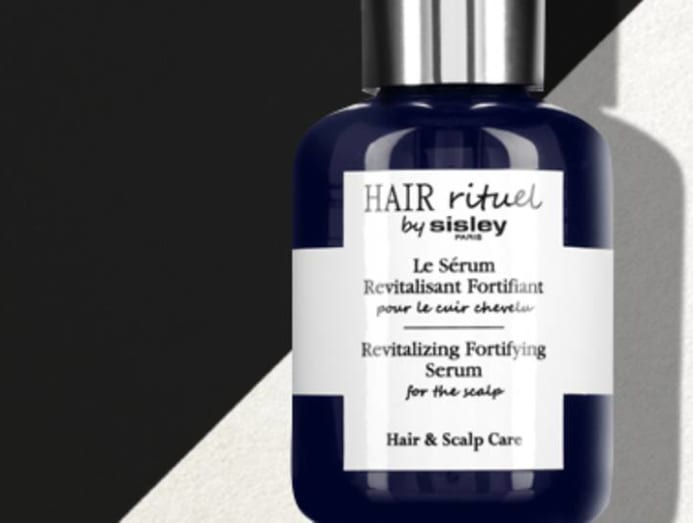 Healthy scalp is the foundation for enviable tresses. This fortifying serum uses plant-based extracts and hair-strengthening proteins, vitamins and minerals to give your scalp an instant boost. Kickstart the regimen with an intensive treatment – on alternate days during the first month – then dial it down to twice a week for maintenance.