Time to replace your skinny jeans and jeggings – here are the latest denim trends
You can finally stop holding your breath while putting on that tight pair. Shopping for denim these days is a lot more inclusive. Here's a list of what you should be considering.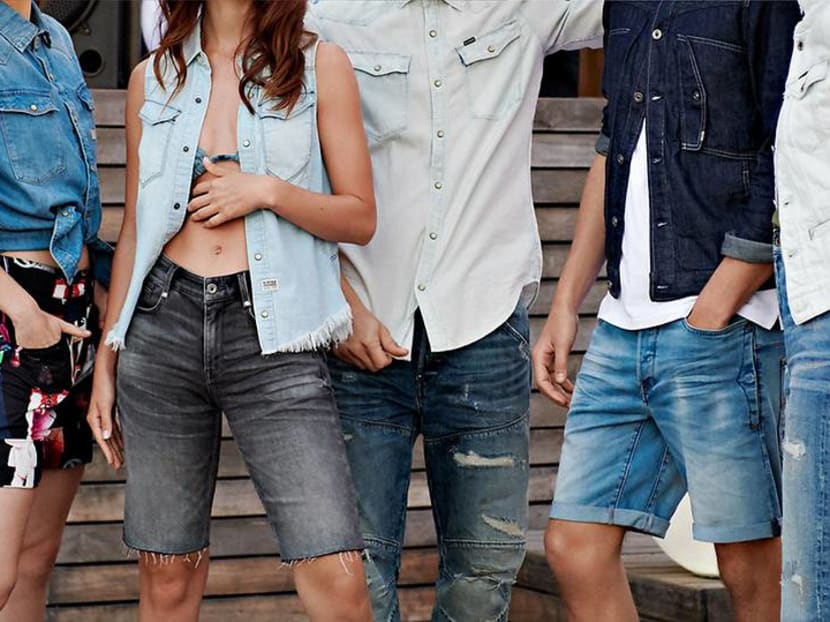 Back in the 80s, nothing came between Brooke Shields and her skin-tight Calvin Klein jeans. Fast forward to now and Shields is singing a completely different tune, citing that she has no desire to fit into those controversial denims.
Like her, designers would rather you steer clear of denims that are a blast from the past. But why? While denim never really left us, the shape and form of what's considered functional and chic have been drastically redefined. 
To get you updated, CNA Lifestyle takes a quick look at the latest denim trends.
CLASSIC COLOURS
You can't go far wrong with classic shades of denim – dark blue, light blue, white and black. What you want to avoid is over-done denim that wants in on every decade – from tie dye denim from the 1970s and rainbow-coloured denim from the 1980s to distressed denim from the 1990s and sandblasted denim from the noughties. Be decisive and be firmly in the now.   
HIGH-WAISTED
Forget low-slung jeans that show off more than you bargained for. If you haven't noticed, the tide has risen. Jeans have gone high-waisted, reaching up to, well, your waist. This 1980s-inspired style adds curves to those who need it and holds in that extra bulge for naturally curvy ladies. To slim down the waist, try a dark-coloured belt. Bonus: It completes the circa 1980s vibe.  
WIDE-LEGGED
Say no to drainpipes that threaten to give you deep vein thrombosis. Wear your denims like you would trousers: Wide and palazzo-like. There's no need for stretch denim here because all the volume should come from the wide-legged cut. Invest in selvedge denim to get a definitive (Read: More expensive) silhouette.   
DOUBLE DENIM
Don't think Britney Spears circa the Justin Timberlake years but Bella Hadid on a coffee run. No longer a faux pas, designers such as Miuccia Prada, Marc Jacobs and Olivier Rousteing of Balmain have given their unanimous stamps of approval for head-to-toe denim. Riff off different shades of blue to create texture and depth, or simply stick to the same hue for an effortless turnout.
GET NOT-SO-CREATIVE
Whether it is an innovative wash, reconstructed or split hems, these tricks of the trade can all help you score brownie points for style. But don't wear everything all at once because less is definitely more when it comes to having fun with a good old fashion classic.