From the runway to the board room: 10 office-appropriate bags for your climb to the top
Women know there is no such thing as an absolute perfect work bag. But this selection comes pretty close.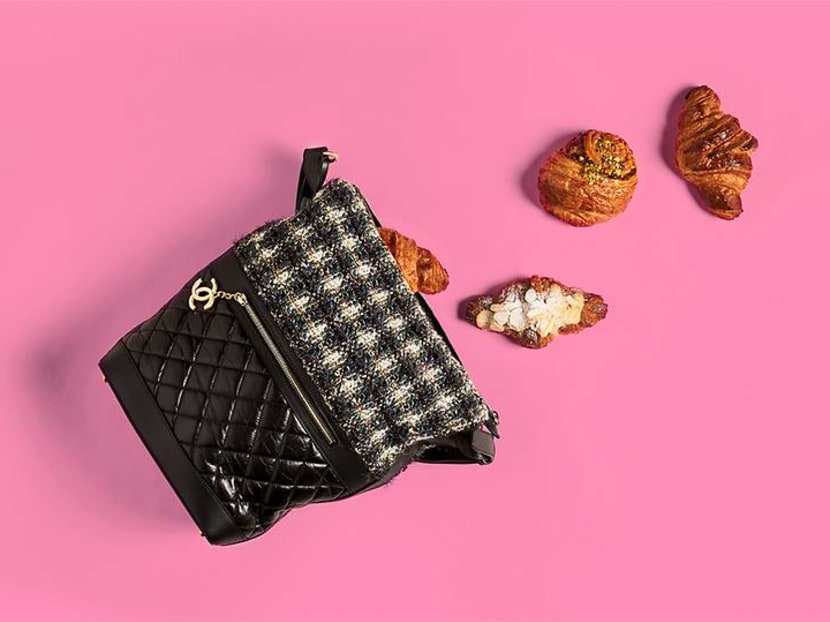 Are you skating along the razor edge of looking stylish and being practical when deciding which new sac to pick up for work? Know that when choosing your arm candy, bigger isn't always better. Let your style instinct prevail and you'll find one or 10 to suit your needs.
CHANEL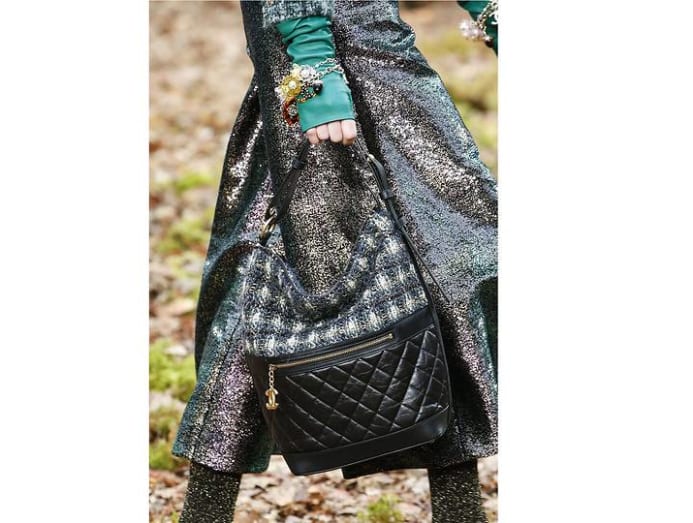 You can spot the office boho from how much she loves her hobo. While its slouchy silhouette is designed to create the illusion of an easy-going temperament, its roomy proportions really hide an arsenal of tools and tricks to help her nail every presentation: Tablet, pocket projector, power bank and more. This calfskin-and-tweed thriller from the house of double Cs makes her corporate act especially convincing.   
LOEWE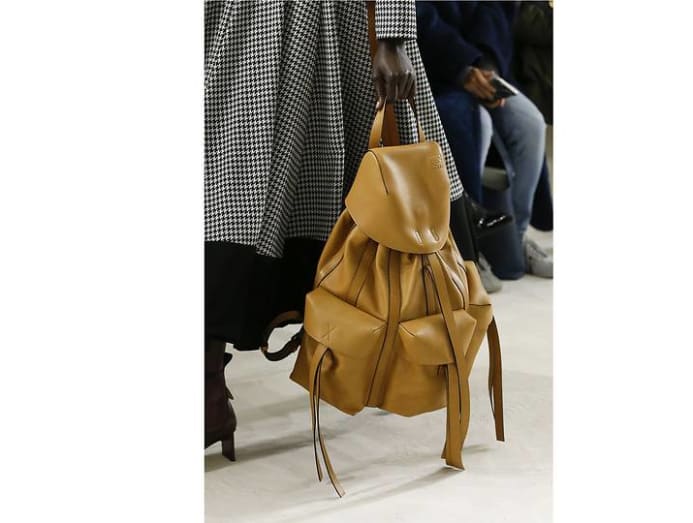 Not that we have anything against shoulder bags like the Puzzle and the Gate. But if you're investing in something from Loewe, the Spanish label esteemed for its leatherwork, consider a backpack. With its sumptuous leather and exquisite stitching, you'll be just as at ease pairing it with a pantsuit as with a T-shirt and pleated skirt ensemble.    
REJINA PYO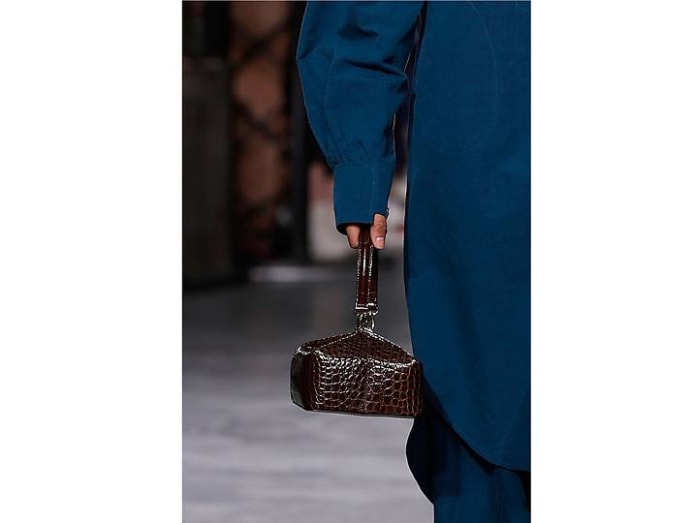 Switch the clips and this crocodile embossed box-shaped top-handle becomes a clutch. It's classic enough for day and chic enough for evening, with an effortless retro vibe that guarantees it will draw attention and kick-start the conversation.  
PRADA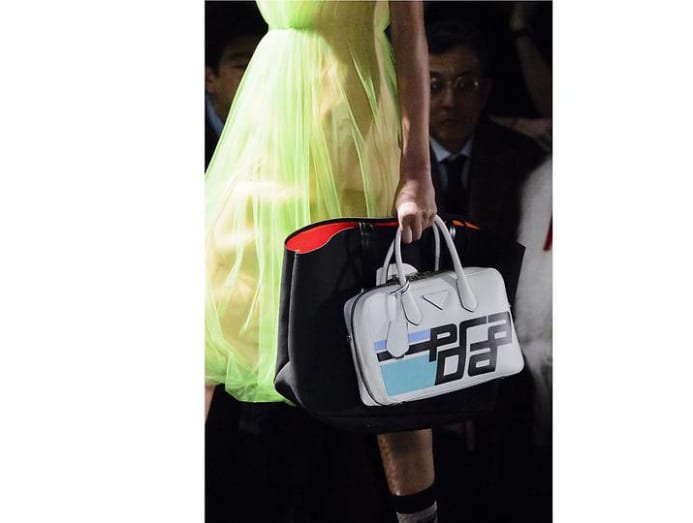 Monograms aren't for everyone but if you must get in on the logo mania, opt for a simpler and sportier take. This one makes lugging a gym bag to work forgivable. 
DIOR
Every no-nonsense manager – or her ambitious one-down, for that matter – needs a messenger bag that's sturdy and classy. Just in case you need a reminder: Black goes with everything.  
MARC JACOBS
No, this is not a fanny pack. It's a nifty waist bag that will seal your status as a style maven and can hold all your lunch-break essentials in a conveniently accessible collection... around your waist. Well, okay, it is a fanny pack. But it's adorable.
COACH 1941
The key to double-bagging is to juxtapose bags with distinctly different sizes and details. Dress up your arm with one large and one small bag, or one with eye-catching graphics and one with rivets. 
OFF-WHITE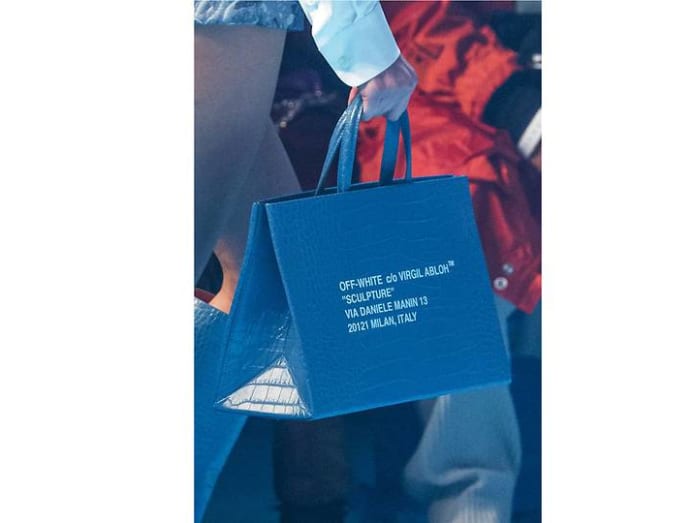 The structured handbag is an integral element of every corporate warrior's well-loved armour. Better yet, if it comes with a detachable and adjustable shoulder strap for hands-free moments. Virgil Abloh and his brand are the hottest names in fashion now, so take the opportunity to flaunt your style smarts.
ROCHAS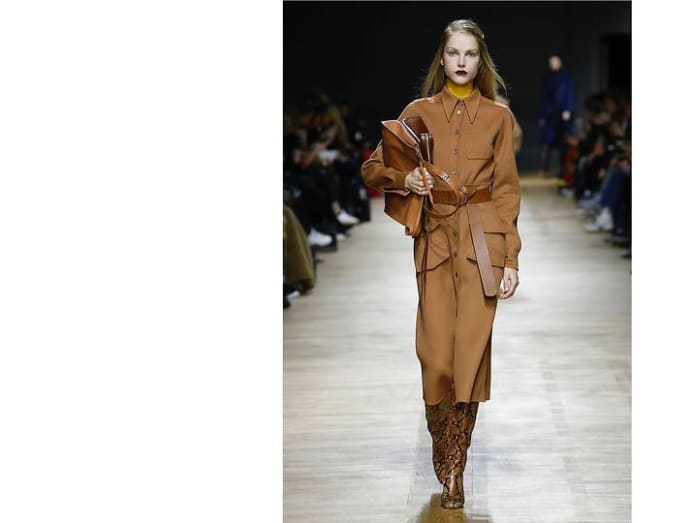 It gets easier to have and to hold with this double big bag. There are two compartments, so you can stash everything away pronto.  
STELLA MCCARTNEY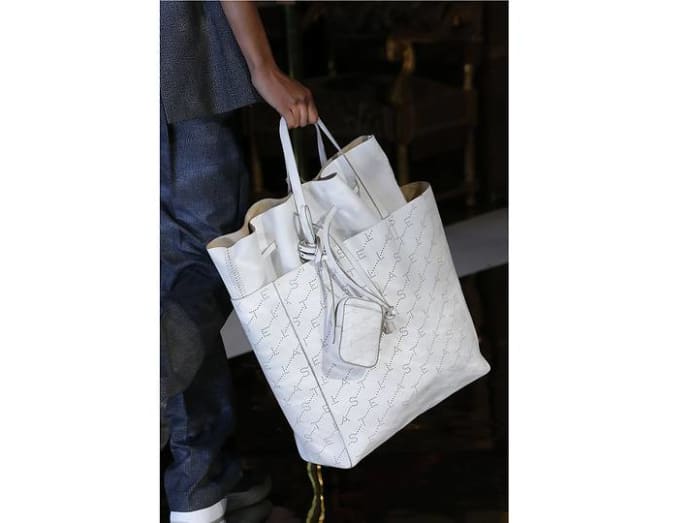 With a monogram tote, a drawstring carrier and a mini holdall, you can expect a reasonable amount of space and organisation for everything you need between office and home. Who knew the concept of layering clothes could be translated so easily to bags?