Treat yourself: Best under S$500 designer bags to invest in this festive season
Did someone say investment party bags for cheap? We're talking top tier designer labels such as Jacquemus, Gucci, See by Chloe, Vivienne Westwood, JW Anderson, Alexander Wang and more.
Still thinking about that Jacquemus mini bag in your Net-A-Porter shopping cart that you didn't transact on during the recent Cyber Monday sale? What if we were to tell you that it's still not too late to snag your favourite designer purse without blowing a hole in the pocket?
A designer bag is the quickest and most sure-fire way to upgrade your wardrobe – for example, a nondescript little black dress instantly looks way more chic when flanked by a Gucci bag or a Versace belt bag. So it's little wonder then that women want to invest in them. 
What many aren't aware of is that designer bags don't always have to cost you an entire paycheck. Size matters when you're on a budget – the smaller the size, the less it'll cost. And if your favourite designer has a diffusion line, you'd do well to scout there for hidden gems. Whether it is Chloe or See by Chloe, the designer aesthetics will prevail.     
CNA Lifestyle has curated a list of cheap and chic investment bags that will instantly up your party dress-up game for the year-end festivities. After all, you wouldn't want to look anything less than fabulous, regardless of how small the party is, right?

LOVE MOSCHINO QUILTED LOGO CROSSBODY BAG, US$138 (S$185)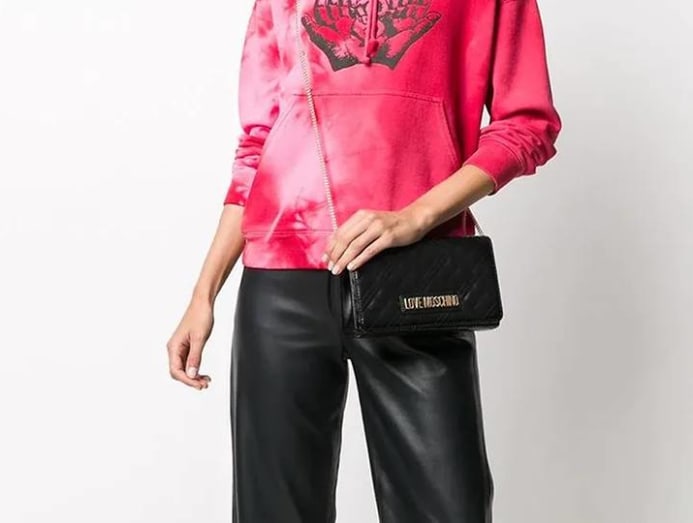 What's not to like about an affordable designer purse? You'll likely be reaching for this timeless black chain bag for years to come which means the cost-per-wear will be next to nothing.
VERSACE LOGO EMBOSSED BELT BAG, US$225 (S$302)
This is definitely bang for buck: A belt bag that doubles as a waist belt for when you need to pull together a cinched look. Alternatively, wear it cross-body for a more laid back look.
JACQUEMUS LE PETIT CHIQUITO, USS$260 (S$350)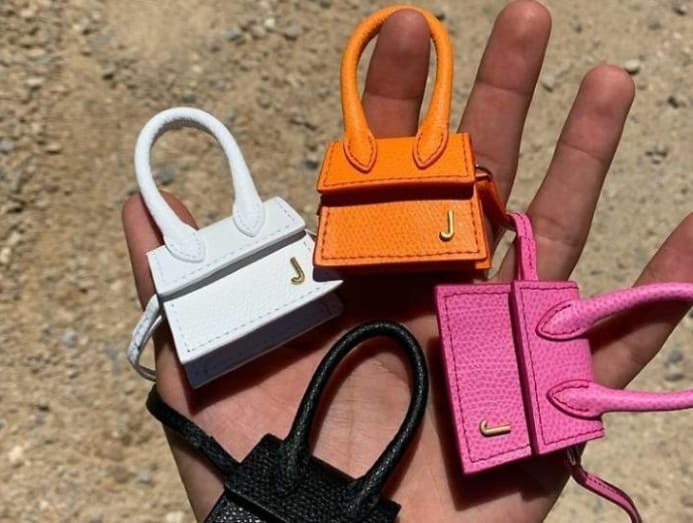 We're not going to lie. Only your essentials will fit in it so choose wisely.
GUCCI LOGO PLAQUE LIPSTICK HOLDER MINI BAG, US$290 (S$390)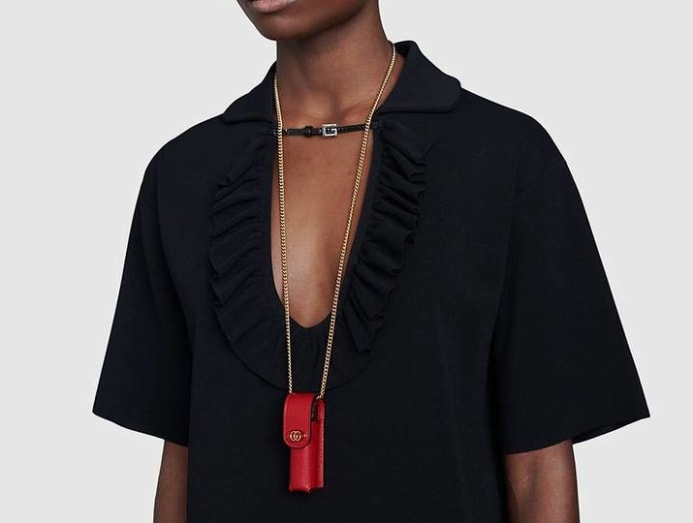 They did say that this is a lipstick holder but there's really no stopping you from jamming your key and a rolled-up wad of cash into the cylindrical bag.
DANSE LENTE LOLA BAG, US$325 (S$436)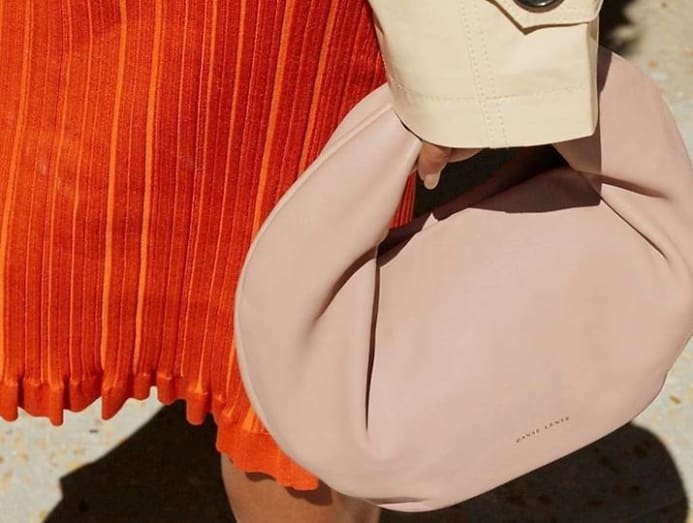 This slouchy little dumpling is a modern day furoshiki. Inspired by a folded silk scarf and crafted from buttery leather, it's a bundle of joy that will comfortably fit your daily essentials and more.    

JW ANDERSON NANO CAP BAG, US$337 (S$452)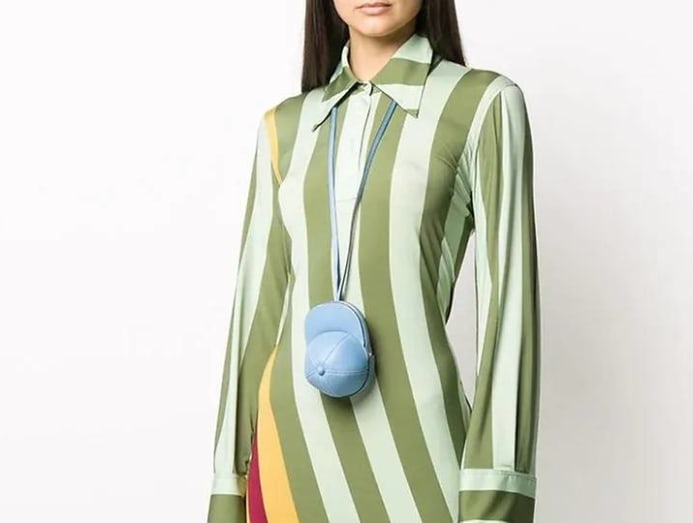 It's a cap, it's a bag, it's a cap bag. This playful number has been flying off the shelves. Grab one before it disappears from sight again.

KATE SPADE MINNIE MOUSE BOW CLUTCH, S$420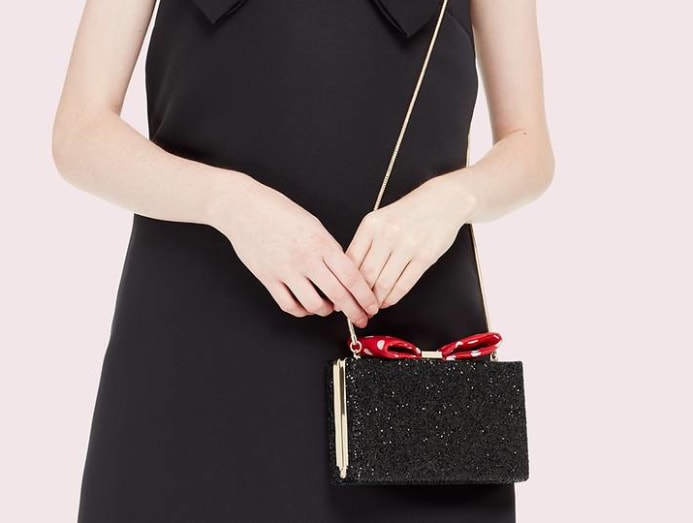 Your inner little girl will thank you for this. 
CULT GAIA MICRO ASTRAEA MINI TOP HANDLE BAG, S$440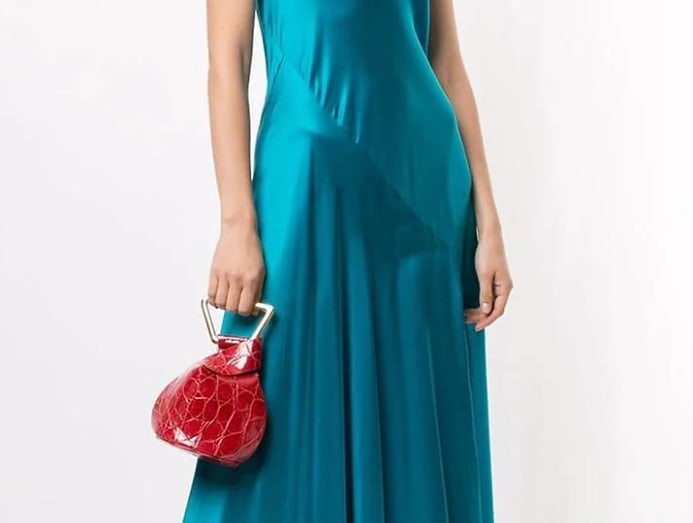 Need a bag that stands out for all the right reasons? Look no further. This winsome mini-bag comes in a fetching gold-and-red combination that befits the festivities and even goes beyond.

VIVIENNE WESTWOOD IRIDESCENT MINI TOTE BAG, US$341 (S$458)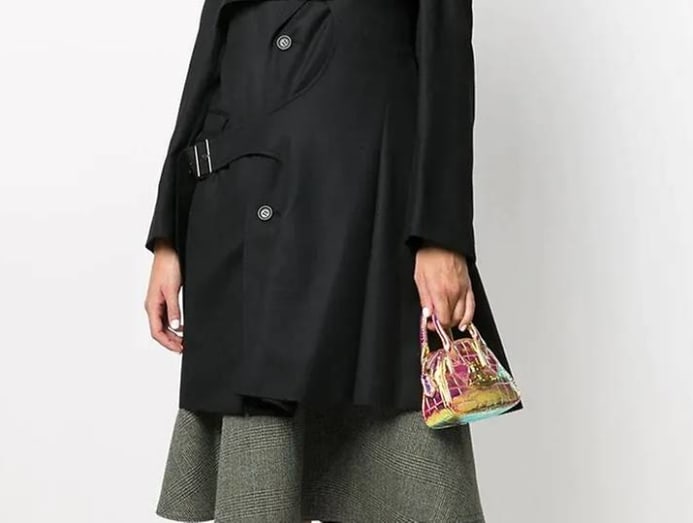 The good thing about an iridescent bag is that it'll work with any colour. So even if you change your mind about that yellow dress, you know that it's going to work with the green dress you just bought.

ACNE STUDIOS LEATHER SHOULDER BAG, S$463
Trust the good people at Acne Studios to offer on-point understated chic. What sets this crossbody number apart are those hand-finished details like the knotted fasteners and a whip-stitched flap that lends a certain je ne sais quoi edge.

https://www.acnestudios.com/apac/en/

ALEXANDER WANG SCRUNCHIE MINI BAG, US$346 (S$480)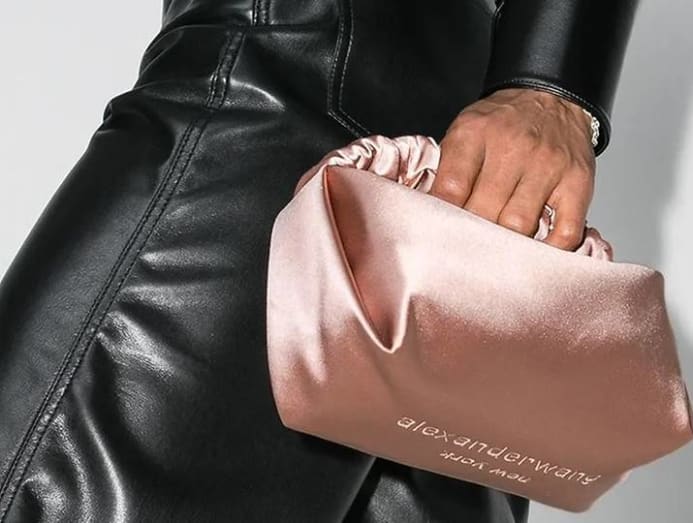 This one is for the "scrunchie-is-life" cohort – you wouldn't want to miss this mini-bag with a scrunchie handle. Designer Alexander Wang pays a cheeky homage.
SEE BY CHLOE MINI JOAN CROSSBODY BAG, US$361 (S$485)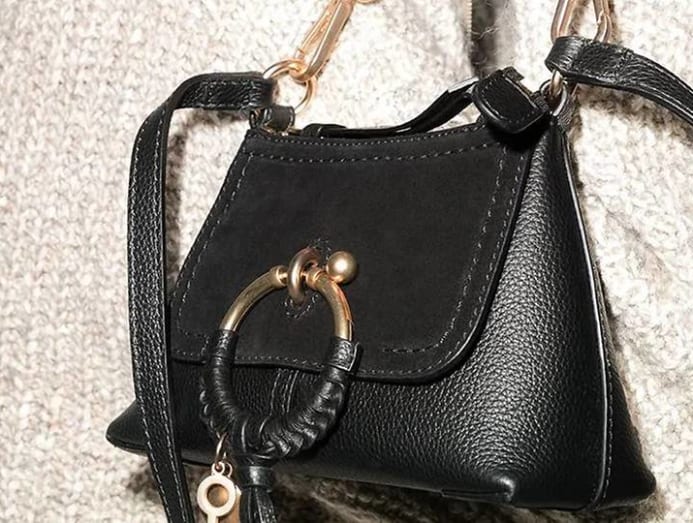 SEE BY CHLOE MINI JOAN CROSSBODY BAG, US$361 (S$485)
Here's a basic black bag with a twist. Don't let its pint size fool you, its extended base makes for a roomy interior. The shiny gold hardware is a trendy icing on the cake.
COACH SWINGER BAG, S$495