Disney, bling and hoodies for dogs – why Jeremy Scott is the 'People's Designer'
As he launches a collaborative collection with H&M, the Moschino creative director tells CNA Lifestyle why he thinks fashion should be about inclusivity and diversity.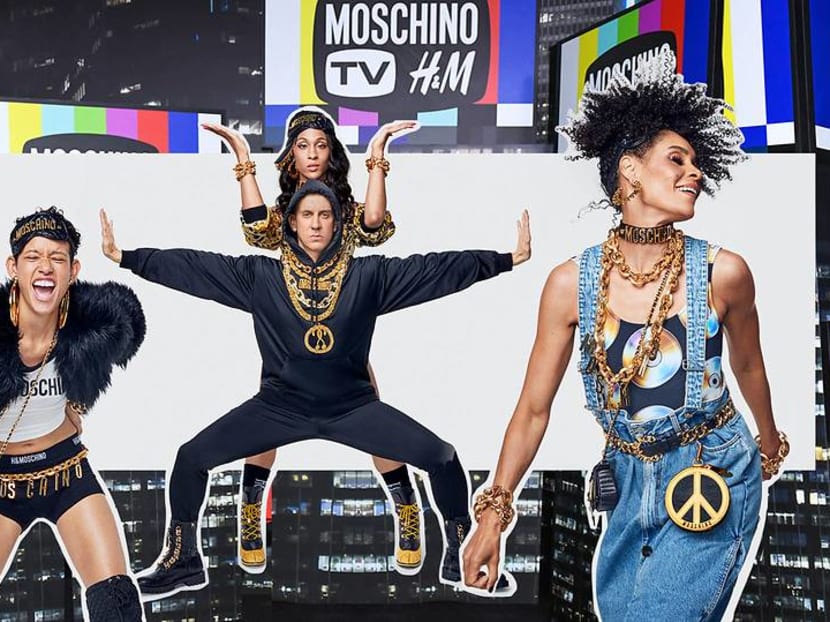 "Fashion is for everyone," says H&M's creative advisor Ann-Sofie Johansson - a belief that kickstarted and now sustains the Swedish fast fashion giant's collaborative conversations with some of the biggest names in the fashion industry. 
Moschino's creative director Jeremy Scott echoes Johansson's sentiment. Known as the "People's Designer", he said: "Nothing makes me happier than seeing my designs worn by the people."
The two powerhouses have put their creative minds together for Moschino [tv] H&M, the 15th designer collaboration by the Swedish fast-fashion giant.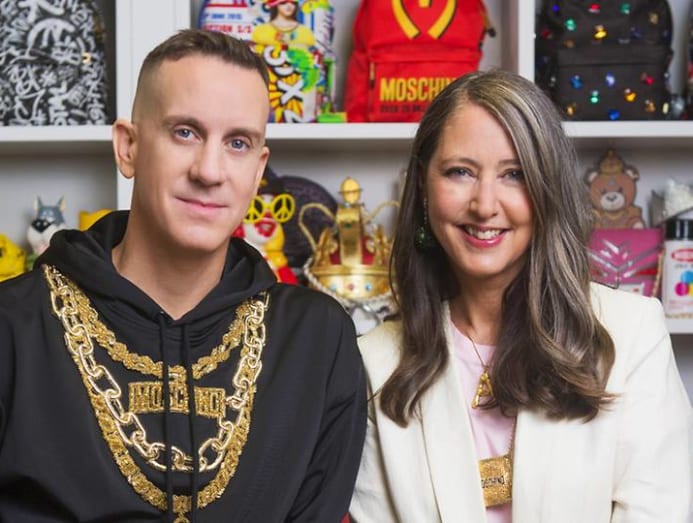 With pieces starting from S$34.95 for women's briefs, S$109 for a Disney sweater and S$299 for a leather bag, the gap between high fashion and the masses is practically non-existent here.
Over the years, H&M has helped break down the barriers in fashion, merging high fashion with accessibility. Johansson distilled the success formula down to "finding the right time for everyone".
Pinpointing the right time to work with a chosen collaborator is as important as seeking out the opportune occasion for customers to best appreciate the collection. Added Johansson, "Fashion right now is all about being loud, positive, individual and fun."
It would have been a stretch for her to pick a louder or prouder collaborator. Everything about Moschino is in-your-face, from its boisterous creative director to his unrestrained use of the Disney prints he calls cartoon couture to the trademark gold hip hop accoutrements that dangle from caps, belts, sweaters and purses. There are even outfits for dogs, if you are inclined to match your pooch to your getup.
Ahead of the much talked about Moschino [tv] H&M launch, CNA Lifestyle caught up with Scott to talk collaboration, fierce fashion and diversity.
HOW DID MOSCHINO [tv] H&M COME ABOUT?
I love to collaborate! It's something that I've always loved to do. No matter how strong-willed I am, I also love to collaborate with others to create something new. H&M wanted the real Moschino deal - no compromise, no watering down. It was so much fun to create.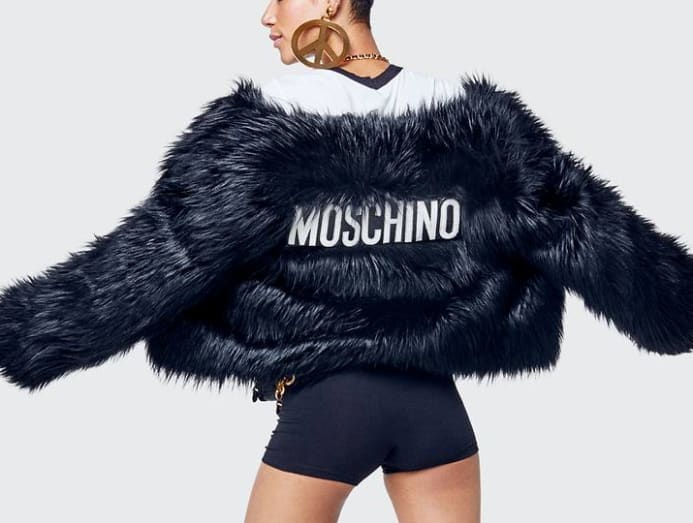 WHAT WAS YOUR STARTING POINT FOR THE COLLECTION?
When I was designing Moschino [tv] H&M, I was thinking street, street, street. I wanted an urban attitude, high mixed with low, while introducing some bling bling and pop culture, and with a sense of humour. I wanted it all to have punch. I wanted it to be 100 per cent me, 100 per cent Moschino.
HOW IS THIS COLLABORATION DIFFERENT FROM THE ONES BEFORE?
I wanted to give the fans the realest Moschino collection they can get, with all of the Moschino elements that they love and need, without a big price tag. There's a touch of vintage Moschino given a new twist; then there's the energy of the street, the Italian glamour, a sense of humour, and then some pure pop culture, too. It's so Moschino that it feels like an extra capsule collection for the season.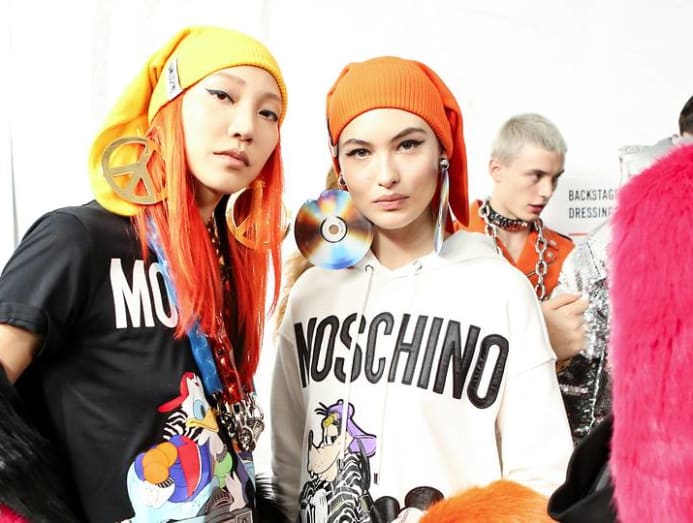 WHY IS POP CULTURE SUCH A HUGE DEAL FOR YOU?
When I was a kid, MTV was my window to the world. It's where I saw fashion and music blending. The iconography of MTV is seared into my brain. Disney is the purest of pop culture iconography. I always want some cartoon couture. For me, being able to mix Disney characters with the Moschino logo is taking things to the next level.
ON TOP OF HAVING FUN, INCLUSIVITY IS A BIG THING FOR YOU.
I'm the People's Designer, and I believe fashion should be accessible to the people. I'm thrilled to do this collaboration because I want people to have it. I've seen the effect when you make fashion not just accessible but also affordable. It makes me so happy when I see my designs being worn by people on the street, and I cannot wait for this collection to reach the fans all around the world.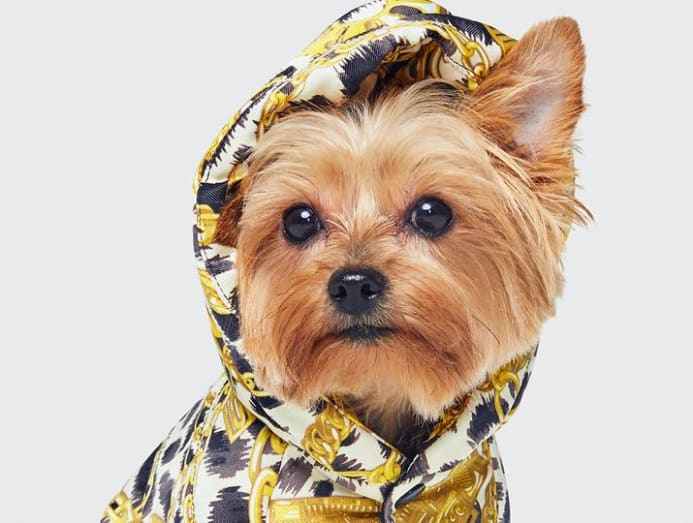 DIVERSITY IS THE OTHER BIG THING FOR YOU, ISN'T IT?
Diversity has been my world from the very beginning, right from my first collections in the 1990s. For me, fashion has always been about self-expression and the right to be whoever you want to be. I have always pushed for diversity. This isn't politics, it's a way of life. It's amazing to be able to use fashion to spread this message round the world.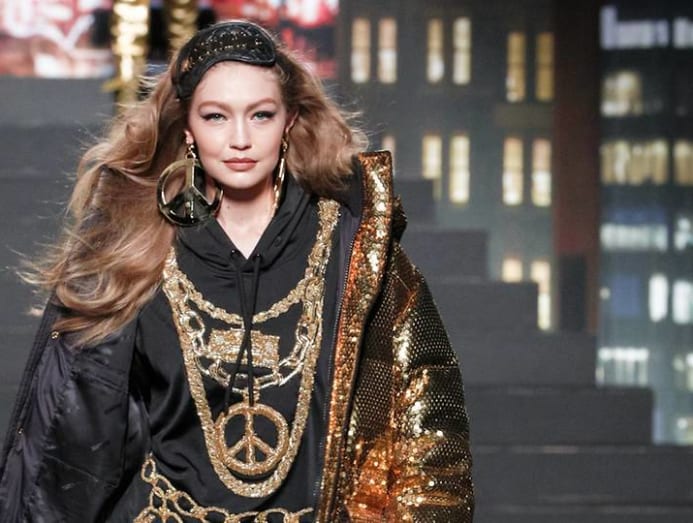 HOW DOES GOLDEN GIRL GIGI HADID, WHO HAS THE WORLD AT HER FEET, FIGURE IN THIS DIVERSITY DIALOGUE?
Gigi is like family to me. I was the first designer to put her on the catwalk. I love her, I adore her. I couldn't do Moschino [tv] H&M without her.
EVERY JEREMY SCOTT DESIGN IS INSTANTLY RECOGNISABLE. BY THE SAME TOKEN, THEY ARE NOT THE EASIEST TO WEAR. HOW SHOULD JEREMY SCOTT-VIRGINS APPROACH THE COLLECTION?
Everything I design is so easy to wear! For me, fashion is about joy and pleasure and expressing who you really are. I always want to elevate what I wear because I'm a freak and I love to have fashion show moments every single day. I want what I'm wearing to say everything about who I am and I want people to know it.
Moschino [tv] H&M is such an amazing way to try something new, because it's so approachable and affordable. Have an open heart, an open mind, and try something new.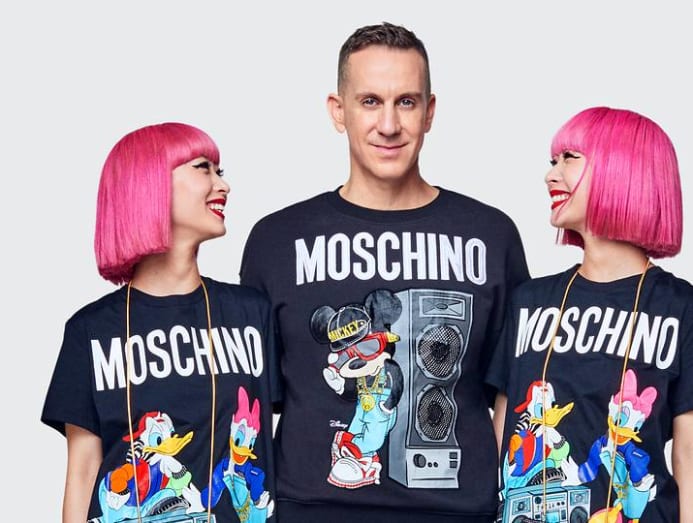 WHICH PIECES WILL YOU BE HOARDING?
That is the most impossible question because they are all like my babies! I'm in love with them all, from the cropped padded jacket that's just so much fun, to the Disney pieces because I love Mickey so much, to the black leather dress that's total Italian glamour. And the fake fur that's punctured with chains is such a fierce statement.
WHAT IS THE ONE THING PEOPLE DON'T KNOW ABOUT JEREMY SCOTT?
That I interned for Marc Jacobs when I was studying at Pratt. It was amazing that Marc took time to attend my Moschino [tv] H&M show in New York.
Moschino [tv] H&M will launch at H&M Orchard Building, H&M ION Orchard and online at hm.com, on Nov 8. Prices range from S$34.95 for women's briefs to S$649 for thigh-high leather boots.