How to deal with 'maskne' or worse with DIY skincare kits you can use at home
Good things come in nifty packages that provide a complete DIY solution to your skin issues – without going to a facialist or dermatologist.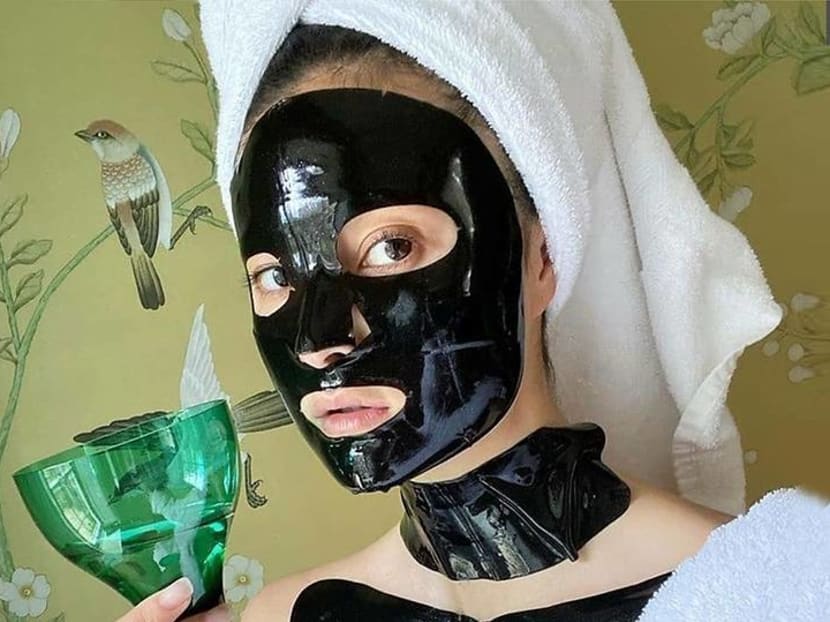 The salons and spas may now be open for business, but it's understandable that many of us are still not going for our facials and aesthetic treatments, or perhaps not as regularly as we used to before COVID-19 happened.
You may be keeping up with your daily skincare routine, but is it enough to keep your complexion in good shape, if not tip-top condition? Our lifestyle has changed as the pandemic came – working from home and wearing masks when out are but two of the ways – and this is bound to bring about some impact on skin in one way or another.
Have a bad case of "maskne" or a dull complexion from a lack of regular exfoliation? There are ways to ease your skin problems and boost your complexion without going to a facialist or dermatologist. What you need is a skincare kit that targets your area of concern, thoughtfully and conveniently packaged like these below for your use at home.
REN EVERCALM STOP BEING SO SENSITIVE ROUTINE KIT, S$44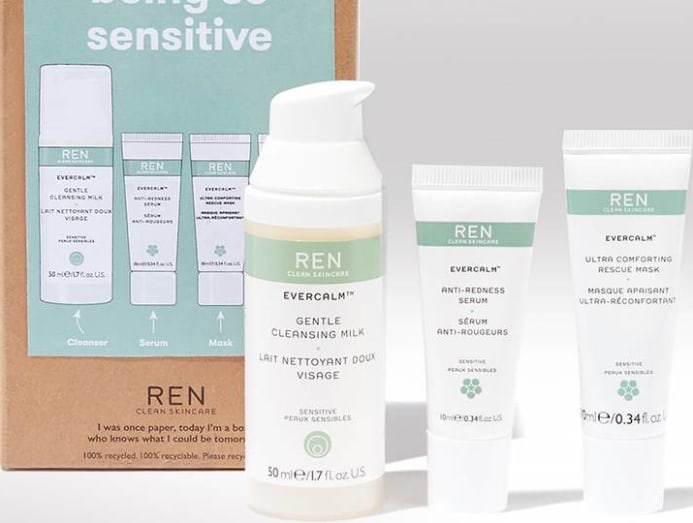 Working from home can take a toll on skin since it's now subject to the ever-changing patterns of our erratic weather – unless you don't mind keeping the air-conditioner running 24/7.
If you're experiencing skin irritation or eczema flare-ups, temporarily switch out your usual skincare products for this kit that's formulated to soothe itchiness, inflammation and redness, while cleansing skin gently and replenishing its moisture levels without burdening it with heavy emollients.
Available from http://lookfantastic.com.sg/
MARIO BADESCU ACNE REPAIR KIT, S$85
For those suffering from "maskne", this three-step acne-fighting solution will calm and heal your breakout. 
It comprises three spot-treatment products to be used on affected areas after your basic skincare regimen – Buffering Lotion, which soothes and heals skin with allantoin; Drying Cream, which targets the root cause of acne by eliminating bacteria from pores; and the Drying Lotion, which contains calamine, camphor, sulphur and salicylic acid to speed up the drying and healing of spots.
Available from Sephora.
TATA HARPER RESURFACING SKINCARE KIT, S$95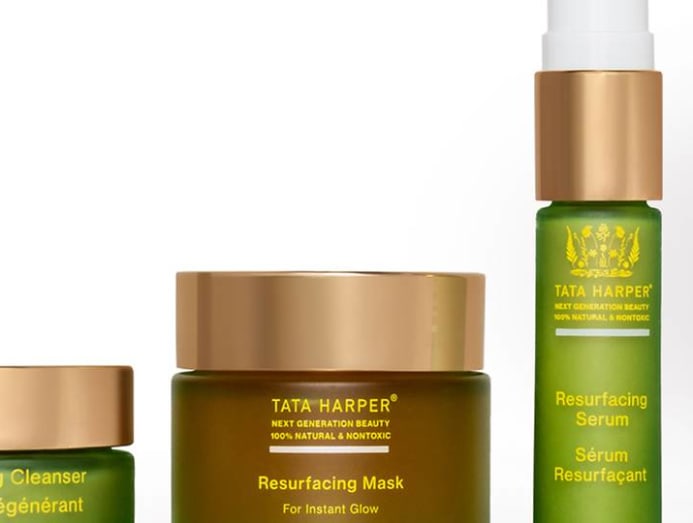 If you've gotten a little lazy about exfoliation, chances are your complexion will be looking a little uneven and lacklustre. It's time to bring out the big guns. 
The Regenerating Cleanser rids skin of build-up with pomegranate enzymes and apricot microspheres; the Resurfacing Mask refines pores with white willow bark; and the Resurfacing Serum brings radiance back to the complexion with tomato carotenoids.
Available from Sephora.
DERMA-RX EFR@HOME KIT, S$106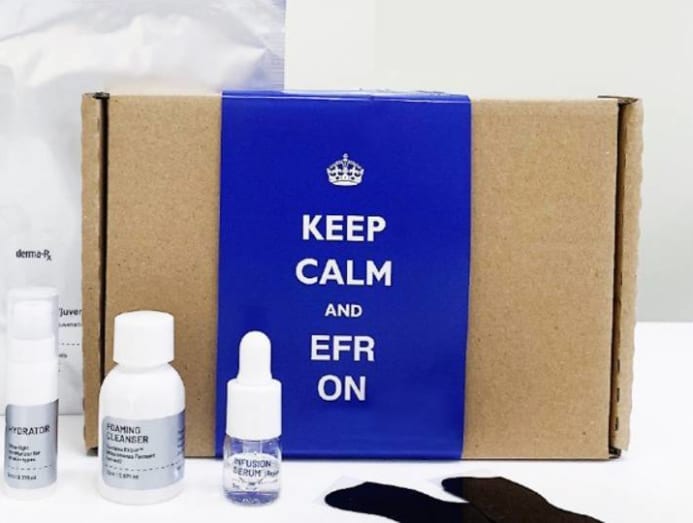 Put your skin in the hands of the skincare professionals with this limited-edition essentials set that is designed to take care of its every need from the comfort of your home. 
The Essential Facial Rejuvenation (EFR) in a box comprises a cleanser, an exfoliant, nose-peel strips for tackling blackheads, a serum, sheet masks and a tinted moisturising sunscreen – all formulated by the DRx Group's own skincare research scientists. Available in two variations – one for normal skin and the other for oily, combination and acne-prone skin.
Available from http://derma-rx.com/
NET-A-PORTER BEAUTY THE AT-HOME FACIALIST KIT, S$114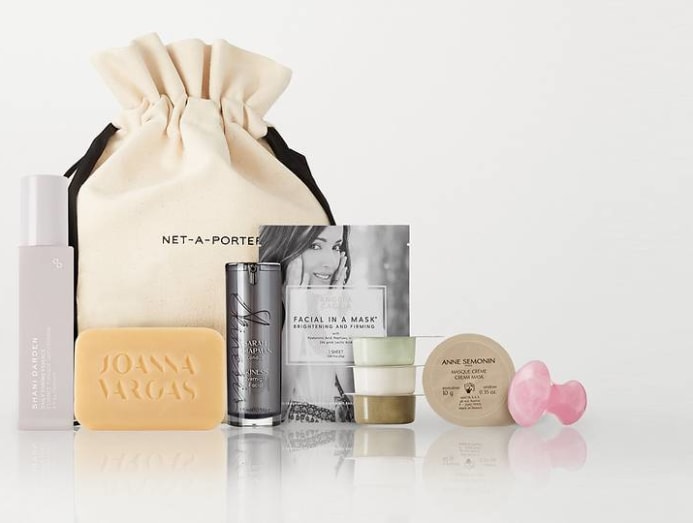 Bring the spa, along with a selection of Net-a-Porter Beauty's best, into your home with this specially curated skincare kit. Inside, you'll find an assortment of items that will elevate your at-home self-care routine, from an ultra-gentle facial soap to rose quartz eye massage rollers and a highly rated glow-giving serum. 
This also gives you the chance to try out products by cult beauty brands including Sarah Chapman, Joanna Vargas and Anne Semonin, all in one handy kit.
Available from http://netaporter.com/
111SKIN MASTER-MASKING EDIT, US$150 (S$206)
For the avid sheet-mask user, this set of 111Skin's legendary and notoriously expensive luxe face masks is a beauty fantasy packaged in a chic zip-up kit. 
It contains eight masks to meet all niche skincare needs – whether it be firming, brightening, or hydrating – and does it all with amazing efficacy, according to the many rave reviews from beauty editors, as well as the brand's celebrity fans. 
Best of all, it offers exceptional value at almost half the usual price of these masks. A great treat to pamper yourself or a deserving friend with.
Available from https://111skin.com/
SKIN INC YOUR GLOW PRO KIT EYE DEVICE, S$539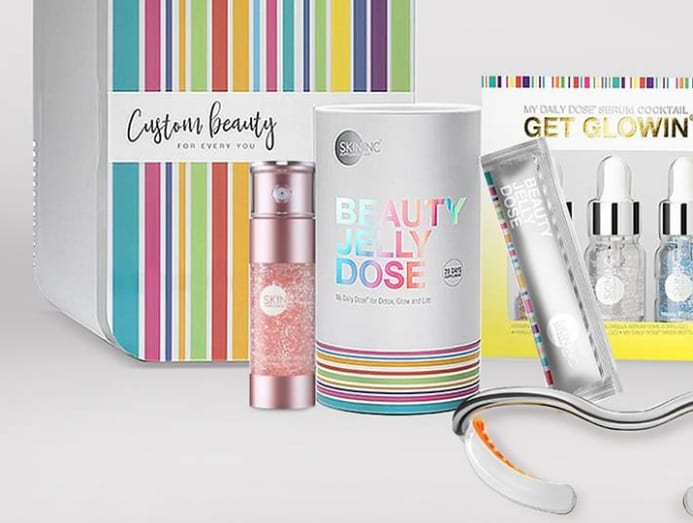 The skin around our eyes can give away our age in an instant and thus deserves all the TLC we can give it. If you've been guilty of neglect, make up for it now with this high-tech kit that includes a serum set, beauty supplements, the Serum Glow Filter (which works like a tinted moisturiser), and Skin Inc's latest skincare device – the Optimiser Voyage Tri-Light Glasses for Bright Eyes that uses LED Chromatherapy to rejuvenate the fragile skin around your peepers. 
On top of all these, it comes with a beauty mini fridge that will help keep your skincare items fresher for longer – you'll certainly get great value from this little splurge.
Available from http://iloveskininc.com.sg/