Dyson's new gadget curls, straightens and volumises hair using only air and physics
How does Dyson Airwrap style hair without applying direct contact with a heat source? CNA Lifestyle flew to Bangkok to understand the science behind this engineering marvel.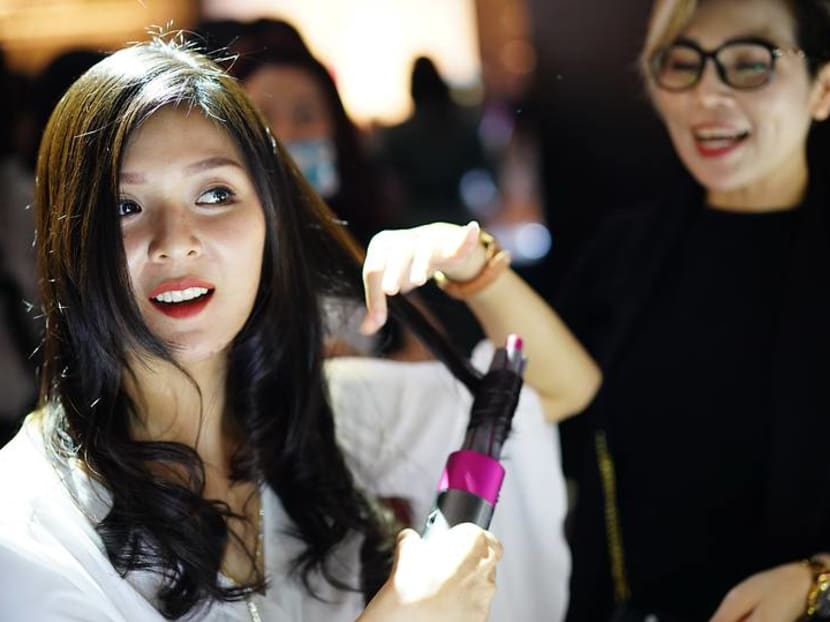 It's not often that a hair curler provokes cries of excitement and wonder. But of all the product launches that we've attended recently, none has attracted as much breathless anticipation from our beauty-loving friends as that of the Dyson Airwrap. 
"That thing is magic!" one friend exclaimed. "It looks amazing," breathed another. It's like a new Apple launch except for beauty geeks.
Little wonder, because the Airwrap resembles something NASA would have developed, if NASA were run by Judy Jetson and changed its colour theme to fuchsia.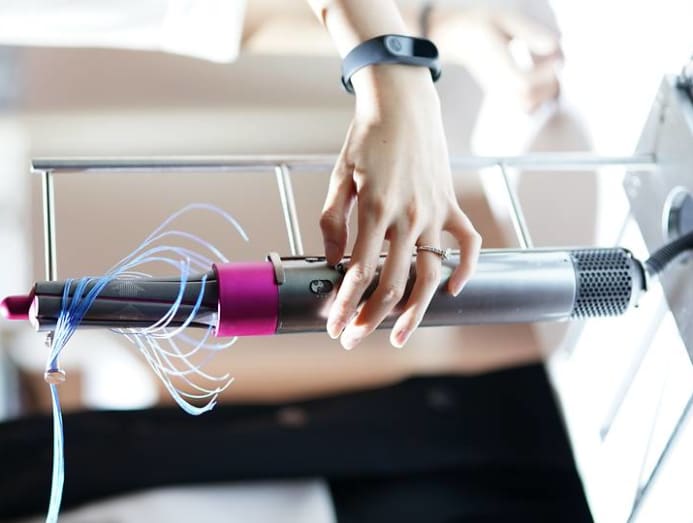 Of course, it isn't just a hair curler – it's a multifunctional styling tool that can also straighten, smooth and volumise. And if you've so much as lusted after the space-age looking Dyson Supersonic hair dryer, your ears will prick up at the mention of a new hair styling product from the brand.
What gives this particular tool its bragging rights is the fact that it styles hair using only jets of air, thus minimising heat damage, tangles and frizz.
Six years and £24 million (S$43 million) have gone into the product's research and development process. Its function is based on a phenomenon called the Coanda effect, named after Romanian aerodynamics researcher Henri Coanda. It describes what happens when air, propelled at the right speed and pressure, naturally follows an adjacent surface.
It's for people who really don't know how to do their hair. We're just trying to make things a bit easier using technology.

Using this principle, the Airwrap creates a spinning vortex of air around its barrel that picks hair up and causes the hair to wrap itself around it, curling that lock in seconds.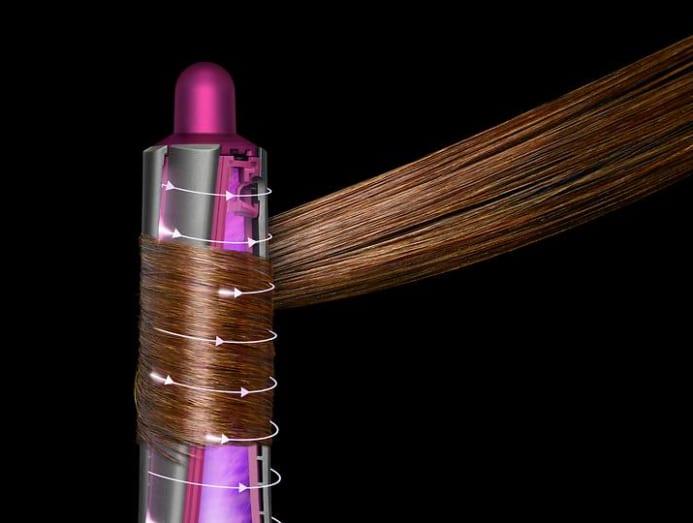 Even if you're not a science nerd, you'll probably still be mesmerised by the way the device attracts pieces of hair to itself with a single powerful swoosh, as if by some anti-gravitational sorcery.
This means that once you get the hang of using it, there's very little work your wrists actually need to do.
"It's for people who really don't know how to do their hair, like me, for example. We're just trying to make things a bit easier using technology," said Dyson's advanced insights engineer Veronica Alanis, who spent three years working on the product.
"What's so exciting about it is that it makes styling your hair very, very easy, and it dries at the same time that it styles, so it might save you some time," she added.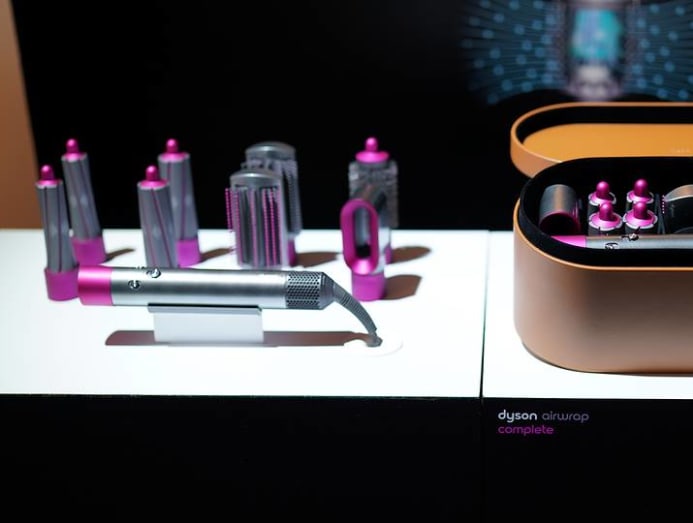 On top of curling barrels of different sizes, the product also comes with attachments such as soft, firm and round brushes, and a pre-styling dryer, all designed so that it can be used with all hair types. "We understood that different hair types across the globe demand different hair styles," Alanis explained.
And just like that, you now know what to get your girl for Christmas.
CNA Lifestyle was in Bangkok at the invitation of Dyson. The Dyson Airwrap styler retails from S$649 and is available in Singapore on shop.dyson.com.sg and selected departmental and electrical stores.