More time on your hands? Beauty self-care routines you can easily do at home
From DIY facials and eyebrow maintenance to online yoga classes, your current work-from-home situation might be the perfect time for some "in-house" TLC.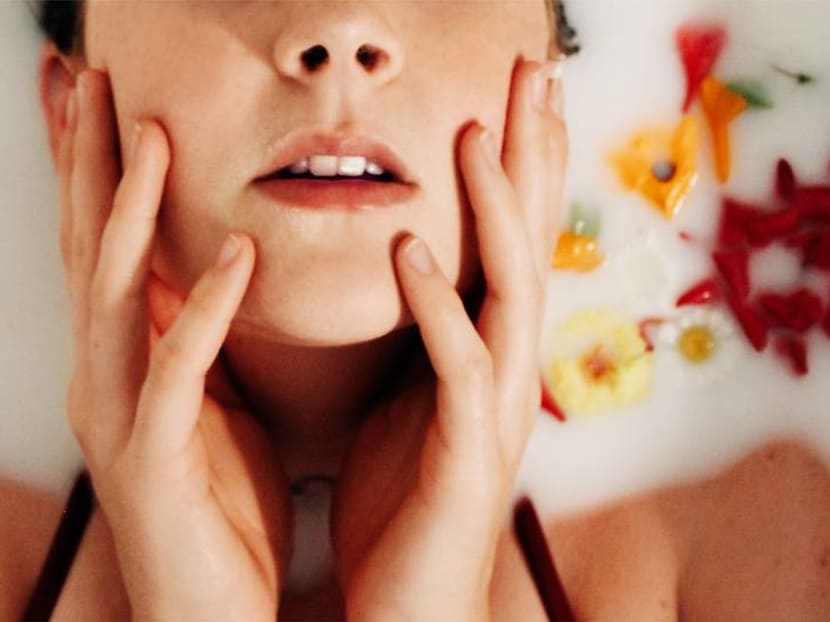 You're not alone if you're currently working more often from home, or perhaps not going out as much as you usually do. Naturally, this means you'll have more time on your hands, which you should put to good use.
Besides maintaining a positive attitude during this period, why not implement a few self-care regimens at home? You'll discover that a lot of personal upkeep can be done yourself – all you need, besides time, is a little effort and the right tools.
TRY SOME 'FACE TIME', LITERALLY
Not planning to step into the salon for a while? Now is a good time to break out those beauty products you've accumulated but hardly ever had the time to use. Give yourself a weekly at-home facial that will keep your complexion in good shape.
Begin with exfoliation to clear dead skin cells, then put on a deep-cleansing mask to purge pores of dirt and impurities. Follow with a nourishing, brightening or hydrating mask, depending on your skin's specific needs, and then complete your DIY facial by putting on the products you typically use in your beauty routine.
Sheet masks offer a convenient way to treat your skin. Try using them more frequently – your skin will thank you for it. One thing to note if you're thinking of popping one on daily or a few times per week – choose those that are formulated for basic hydration. Masks that offer brightening or nourishing benefits are best used sporadically as they may sometimes contain exfoliating ingredients or strong skin actives, which can stress out skin when applied too frequently.
DO A BIT OF BROW MAINTENANCE
Before eyebrow embroidery was a thing, most of us actually shaped our brows ourselves and filled them in when putting on makeup on a daily basis. There's no reason why you can't pick it up again if you skip a touch-up appointment or two – you already have a "guide" to begin with, and by that we mean the traces of what's left on your arches from the previous work of your brow artist.
It's easier to shape your own brows if you have a framework to start with than having none at all – before you begin pulling out or shaving away stray hairs, fill in the faded patches with an eyebrow pencil. This will help you maintain the shape that has been set down for you during your last microblading job.
TREAT YOUR NAILS TO SOME EXPRESS MANI-PEDI
Like a DIY facial, a manicure and pedicure are totally achievable at home but something many of us are too lazy or time-strapped to do. It's definitely a treat to have the full service at the salon, but if you're choosing to skip a few appointments, you can keep your nails looking great quite easily too.
Soak your hands or feet in warm water for a few minutes, then exfoliate – you don't need a scrub made specifically for them; a body scrub will do the job nicely. Then, push your cuticles into the nail bed with an orange stick, trim your nails if need be and then file away the sharp edges. Repeat the same procedure on your feet, but remember to file your soles with a foot file or pumice stone.
While you're at it, why not take the opportunity to give your nails a break from the Gelish manicures or pedicures you've been continuously having? Go polish-free and buff your nails to a high shine instead. If you must have colour on your nails but are hopeless at painting them, try stick-on gel nail strips that are a breeze to put on and will last for around a week.
TIME TO GIVE YOUR STRESSED TRESSES A BREAK
Unless you have severely dry or over-processed hair, you might not even need in-salon hair treatments if you bother to give your hair that extra bit of TLC at home. It's as simple as buying and diligently using a good hair mask once a week, and a leave-in conditioner or oil serum that will help moisturise and protect hair from the elements and heat-styling.
SNEAK IN SOME WORKOUT ALTERNATIVES
Beauty maintenance isn't just about your hair, nails or face. It's important to keep healthy, and you don't necessarily have to do it by working out at the gym. There are many simple ways you can get exercise into your daily routine. Why not head to the park for a jog or a few rounds on the bicycle? The sun and fresh air will do anyone good.
TRY SOME YOGA AT HOME
Yoga is yet another form of exercise that can be done in the comfort of your home. If you've already been attending classes for a while, you must already know your sun and moon salutations, as well as all the essential moves. Need guidance still? You'll find no lack of helpful tutorials on YouTube, or an app or two that are designed to lead you through your practice.