Greedo, Yoda and Boba Fett: Japanese streetwear artists take on Star Wars tees
Jun Takahashi, Tetsu Nishiyama and Nigo have brought their love for Star Wars to Uniqlo with the Master of Graphics UT collection.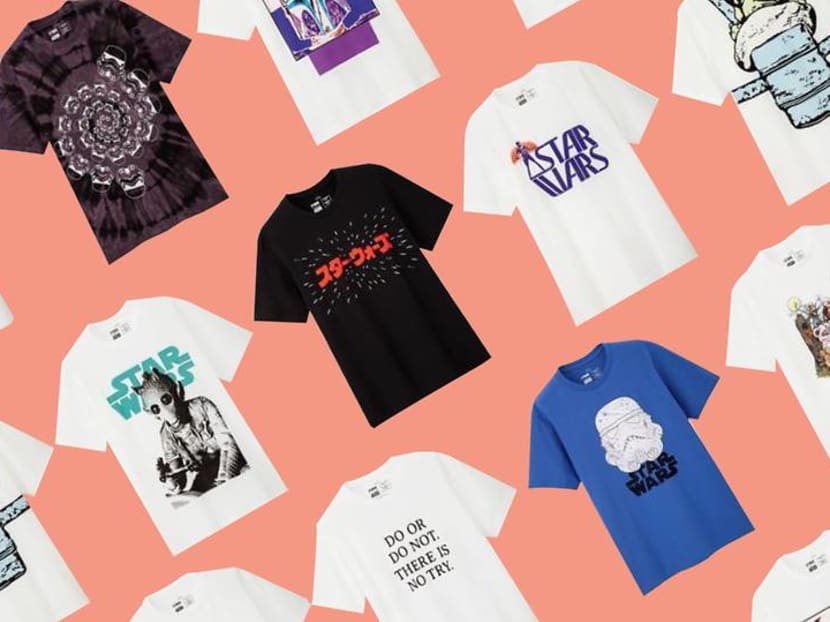 Uniqlo has announced that a new Master of Graphics UT Collection inspired by Star Wars will launch on Apr 29.
The collection is produced in collaboration with three of Japan's most acclaimed streetwear artists, Jun Takahashi, Tetsu Nishiyama and Nigo.
Takahashi, known for his fashion label Undercover, has chosen to feature R2-D2, C-3PO and Ewoks on the forest moon of Endor.
Meanwhile, Nishiyama, of Forty Percent Against Rights, WTAPS and Descendant, focuses one of his designs on the Dewback as a motif; gives Boba Fett a psychedelic look; and spotlights a Mandalorian recruitment poster.
And Nigo, who also serves as UT's creative director, whimsically chooses to feature Yoda and his favourite character, a Rodian bounty hunter called Greedo.
The UT Star Wars designs will roll out in all Uniqlo stores as well as online starting next Monday. Three of the designs will be exclusive to Uniqlo.com and the Orchard Central Global Flagship store. Men's T-shirts are priced at S$19.90 while kids' T-shirts are priced at S$14.90.