Experience La Dolce Vita at the Bvlgari pop-up store in ION Orchard
A cinematic-themed pop-up store featuring items exclusive to ION Orchard is on from now until Dec 31.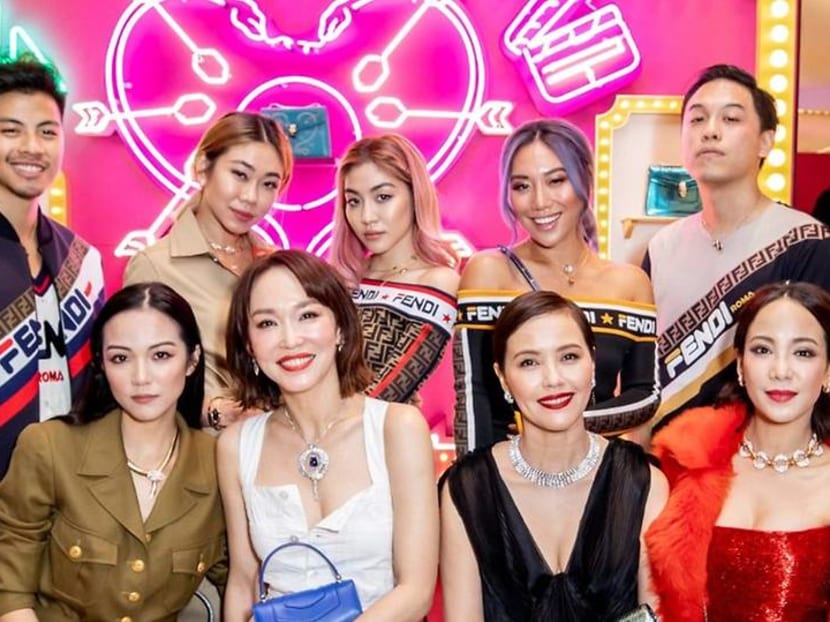 Streets lined with cafes. The clink of wineglasses. Vespas weaving in and out of traffic. The honking of horns from Fiats and Alfa Romeos. Rome of the 1950s and 1960s was a vibrant metropolis, given an added veneer of glamour by films like La Dolce Vita and Roman Holiday.
In fact, the volume of films being shot in Rome – including classic blockbusters like Ben-Hur and Cleopatra – was so significant, the Italian capital was known as "Hollywood on the Tiber". Iconic Roman monuments such as the Colosseum, the Pantheon and the Trevi Fountain often featured as key locations, with the famous Spanish Steps just spitting distance from Bvlgari's flagship boutique on Via Condotti.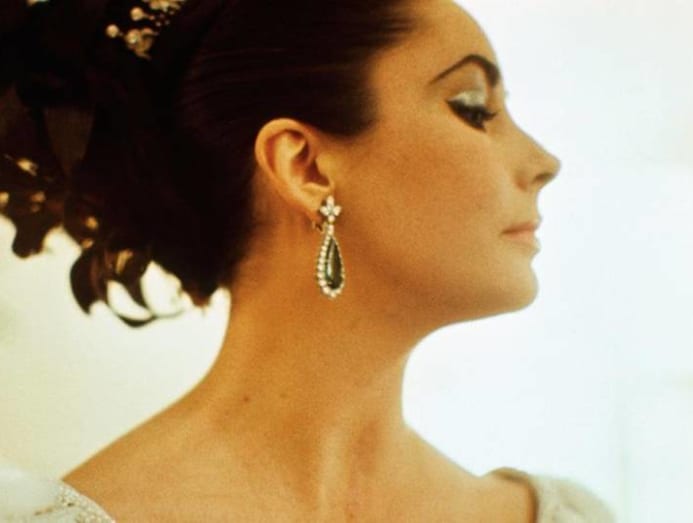 Hoping to conjure some of that classic silver screen glitz and glamour in modern day Singapore, Bvlgari has unveiled a pop-up store at ION Orchard, with design motifs inspired by elements from its Via Condotti flagship, alongside quirky references to the cinematic world.
The door from the Rome boutique has been recreated, as has the eight-point inlaid marble star that greets visitors to the Rome store. Hollywood vanity lights draw attention to the jewellery, watches and leather goods, while popcorn stands, rectangular ticket stubs and neon light fixtures all hint at the movie world.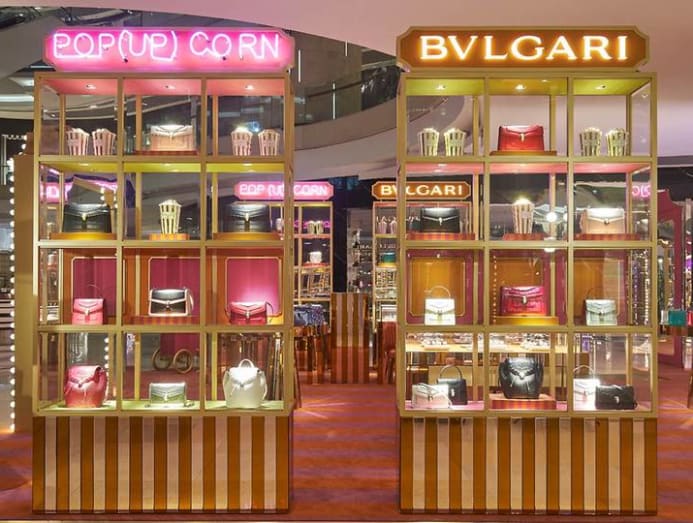 The Italian jeweller has been closely linked to the cinematic universe for decades. It has been endorsed by Oscar favourites Julianne Moore and Rachel Weisz, and is a mainstay on red carpets of film festivals and award shows around the world. In 2017, Bvlgari sponsored the Shanghai International Film Festival; this year, it partnered the Tribeca Film Festival. Recently, Singapore's own Fiona Xie was seen draped in S$2.2 million worth of bling during the jade carpet premiere of Crazy Rich Asians at Capitol Theatre.
The stars at the pop-up store, however, are the limited edition, ION-only exclusive items, such as the Bvlgari-Bvlgari necklace and matching bracelet in rose gold and sugilite (a purple-hued gemstone), as well as the calf leather Serpenti handbags.
The pop-up store runs until Dec 31, 2018, and is a prelude to the opening of a permanent boutique in ION Orchard in December.