How to fix those huge eye bags and wrinkled skin to make you look younger
Don't neglect the skin around the eyes because it might make you look older than you really are. Here are beauty tips to deal with those sagging eyelids, huge eye bags and wrinkled skin around your peepers.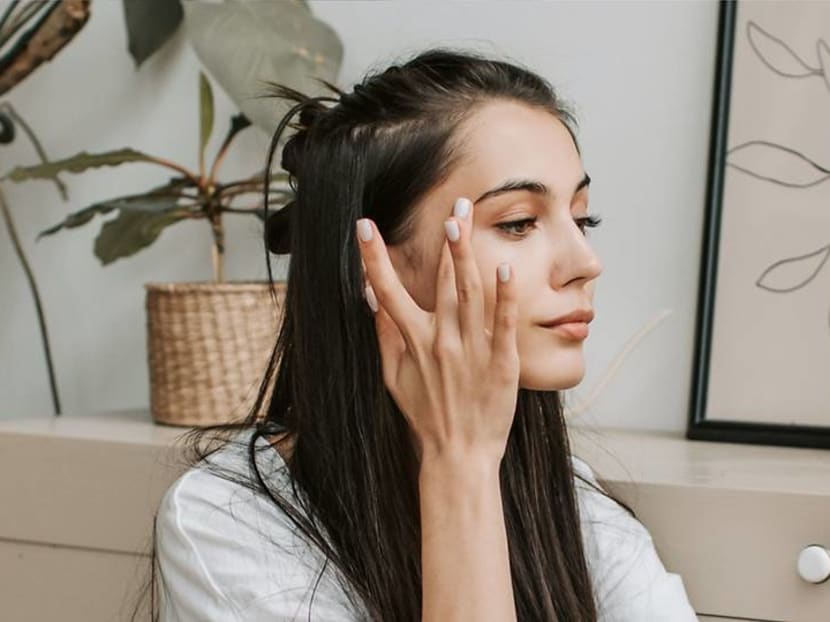 Your eyes aren't just the windows to your soul. On a more practical level, they also can immediately reveal your age.
Whether you want them to make you appear younger or older than you are, however, depends a lot on the level of care you have been lavishing on them.
As with many issues pertaining to skincare, it's never wise to wait until it's too late to act. Put in the effort before problems surface and you can prevent your youthful visage from fading faster than it should. In fact, you might even be able to extend its natural lifespan with adequate care.
Still, it's not the end if you're a little late in the eye-care game, because starting now will help repair the damage done and slow down the ageing process – even if doing so will not stop it in its tracks. Another good reason for putting more time and money into pampering your eyes – they are the only facial feature people can see, now that we have to put on a mask when heading out every day.
Is it any wonder that they are subject to more scrutiny than ever before? Don't just focus on beautifying them with makeup – pay some attention to caring for the skin surrounding them and you might not even need to use as much makeup as you did before.
Here's what you can do, beyond putting on eye cream every day, to banish problems like wrinkles, dark eye circles and saggy eyelids, or at least help alleviate them.

UPGRADE YOUR EYE CREAM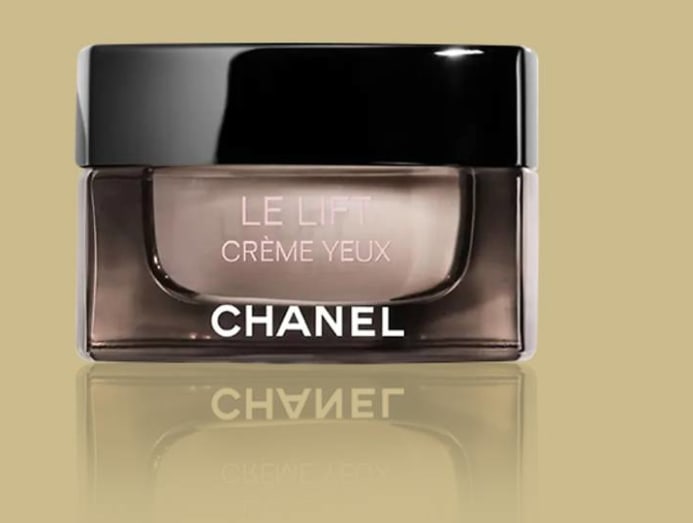 If you've been using the same eye cream for a long time – say five or more years – it's high time to level up your eye-product game. Your skin changes with age and its needs, in terms of care, are significantly different as you progress from your 20s to your 30s and so forth.
A richer or more intensively hydrating eye cream is likely necessary for those in their 30s and beyond. That said, if you're prone to milia under the eyes (those tiny whitehead-like bumps that can sometimes be caused by an oily skincare product), look out for eye creams that provide moisture via actives such as hyaluronic acid instead of oil-based ingredients.
ADD AN EYE SERUM TO YOUR REGIMEN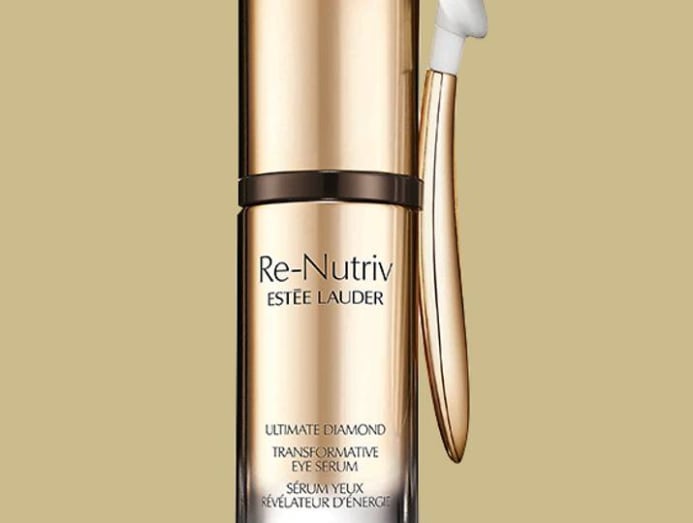 If the most raved-about or expensive eye creams in the world aren't helping your eye-area issues, it may be time to incorporate an eye serum into your skincare regimen.
While eye creams are essentially moisturisers designed for the delicate skin around the eye (even if skincare brands may claim that they will do much more than provide hydration), eye serums are typically targeted treatment products that zoom in on specific problems like wrinkles, fine lines, sagginess, eye bags and puffiness. 
This is why serums may be more effective at alleviating these problems, without the risk that you might overburden the skin with heavy eye cream formulas.
USE SUNSCREEN AROUND THE EYES
The skin around your eyes is the same as skin everywhere else on your face and body – it's susceptible to photo-ageing. Worse still, because of how thin it is and how it is often subject to stress from making facial expressions, it's inevitably the first area on your face to display signs of age.
Even for those who are religious about protecting their face with sunscreen, there may be one area that has been often or completely neglected – the skin around the eyes. Many of us avoid putting sunscreen on the area for fear of causing the fragile skin to break out, or simply for lack of an appropriate sunscreen formula that doesn't sting your eyes or won't disturb your eye makeup.
If you have these concerns, try, instead, an eye cream that provides sun protection, like Supergoop's Bright-Eyed 100% Mineral Eye Cream (S$55), which has a skin-perfecting tinted formula that also boasts SPF40, PA+++, protection against the sunlight.
APPLY AN EYE MASK ONCE OR TWICE A WEEK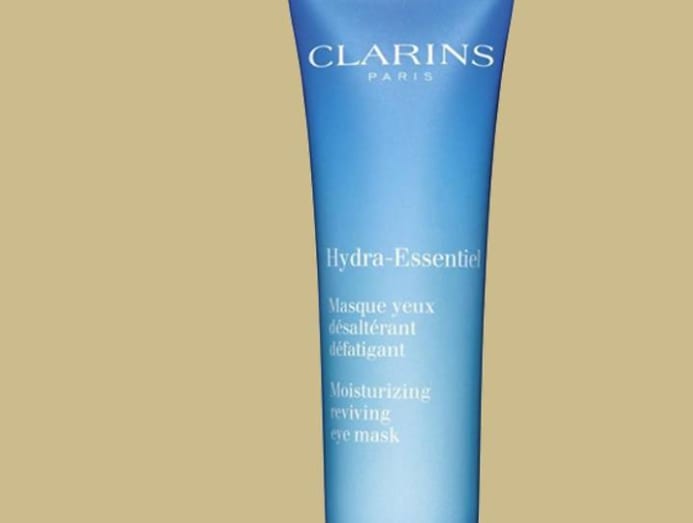 While a facial sheet mask will typically cover the skin under your eyes, it may not fully address the needs of the fragile area. Which is why it's a good idea to use a dedicated mask designed for use around the eyes as an additional step to age-proof their appearance.
If you're looking for ease of use and convenience, go for a "use-and-discard" eye mask like 111Skin's Rose Gold Illuminating Eye Mask (US$115/S$153). There are also other choices that work like a sleeping mask for the eyes, such as Clarins' Hydra-Essentiel Moisturizing Reviving Eye Mask (S$65), which you can apply and keep on overnight.
TRY ACUPRESSURE MASSAGE
An eye massage can enhance the appearance of your peepers. A simple acupressure-point massage can be done in barely a minute, after you have applied your skincare products, and can visibly lift your eyelids and help deflate eye bags. On top of that, it also works to relieve eye strain and will leave your eyes feeling "lighter" and more comfortable.
With your index or middle finger, apply light pressure to the points running along the lower rim of your eye socket (under the eyes, where you can feel the edge of the bone), working from the inner corners of the eyes all the way to your temples.
Then, apply pressure in the same fashion with your thumb on the area right under the eyebrows (similarly on the edge of the bone), working from the inner corners to the outer corners of your eyes. If you'd like, rub your palms together for 10 seconds to generate heat between them, and then gently place your palms against your eyes for a soothing end to your DIY massage.
MAKE USE OF TECHNOLOGY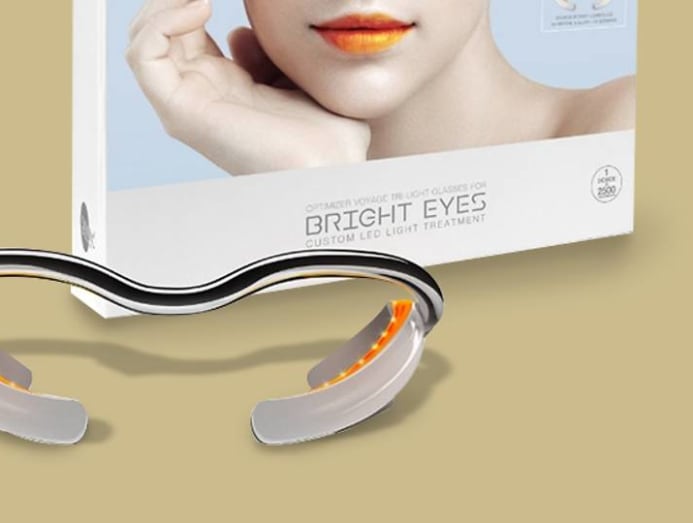 There's a gadget for everything these days, and it's also evident in the field of skincare. From ultrasonic massagers to LED light-therapy devices, there's something designed to target skin from all angles and levels.
Here are three that are specially designed for the eyes: TriPollar's Stop Eye (S$289), which employs radio frequency to stimulate collagen and elastin production; Foreo's Iris (S$149), which works to deflate eye bags and improve the skin's absorption of eye-care products via transdermal sonic technology; and Skin Inc's cool-looking wearable that totally looks like a prop from a sci-fi movie – the Optimizer Voyage Tri-Light Glasses (S$298) for Bright Eyes, which will rejuvenate the skin under your eyes with LED lights.