It's not just diamonds – did you know your gold could be irresponsibly sourced?
That's because much of the gold mining industry is largely unregulated. Swiss firm Chopard tells CNA Lifestyle about empowering consumers to make an informed choice.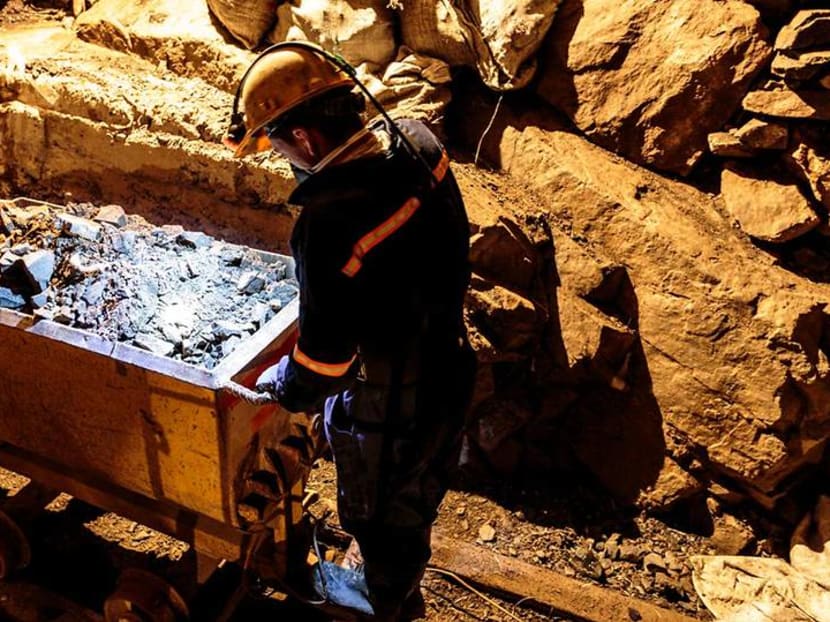 So you've ditched plastic straws and you're thinking of switching to an electric car. You spend your weekends at farmers' markets (toting your own reusable bag, of course), clothe yourself in fair trade fashion, and slather yourself in organic beauty products. You're staying woke. Good on you.
But did you know your jewellery could be irresponsibly sourced?

If you were on the market for an engagement ring or a dress watch, and wanted to know where the raw materials came from, you'd likely encounter a few dead ends. 
While it's possible to find jewellers and watchmakers that use ethical diamonds in their designs, the same cannot be said of the gold used to set the stones or shape the watchcases. 
That's because much of the gold mining industry is largely unregulated. Across the world, miners are often subject to poor and unsafe working conditions. You've probably read (right here on Channel NewsAsia) about cave-ins or miners being trapped underground for days before being rescued. 

And then there's the issue of environmental degradation resulting from bad practices. In small-scale gold mining, mercury is used to separate the gold from the ore. In many cases, mercury waste ends up in rivers and lakes, poisoning the ecosystem. 
Thankfully, some companies at the top end of the gold supply chain are taking the first steps towards positive change. 
Chopard is one such firm. In 2013, the family-owned company announced that it would transition to Fairmined gold, a sustainably-sourced gold certified by South African mining NGO the Alliance for Responsible Mining (ARM). 
Five years later, in July 2018, the Swiss jeweller-watchmaker declared that 100 per cent of the gold used in its production was now ethical. This meant all of its gold was sourced from one of two traceable routes.
The first is from small-scale mines certified by the Swiss Better Gold Association (SBGA), Fairmined and/or Fairtrade schemes. The second is from the Responsible Jewellery Council's (RJC) Chain of Custody certification.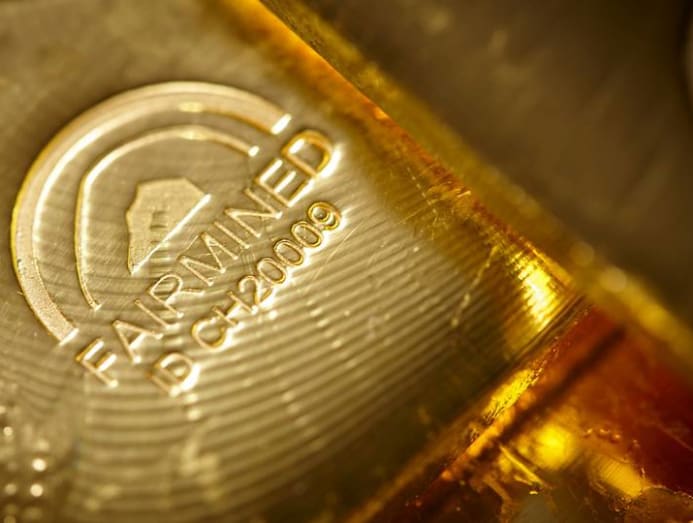 A STRONG STATEMENT
Considering that Chopard uses about four tonnes of gold annually – no small sum by any measure – this move is a bold commitment to sustainability and a strong statement to the jewellery and watchmaking industry, and the consumers.
"There are different stages of ethical gold," Chopard's co-president and artistic director Caroline Scheufele told CNA Lifestyle, at a recent media luncheon in Singapore.
"For example there's Fairmined, which goes (right to the source). Here we work with mines that have carried out due diligence. The mines are (structurally sound). The miners have a fixed salary so they can organise their lives, their families, and send their kids to school. They still use mercury because it's the way they mine, but it's not dumped into the rivers anymore."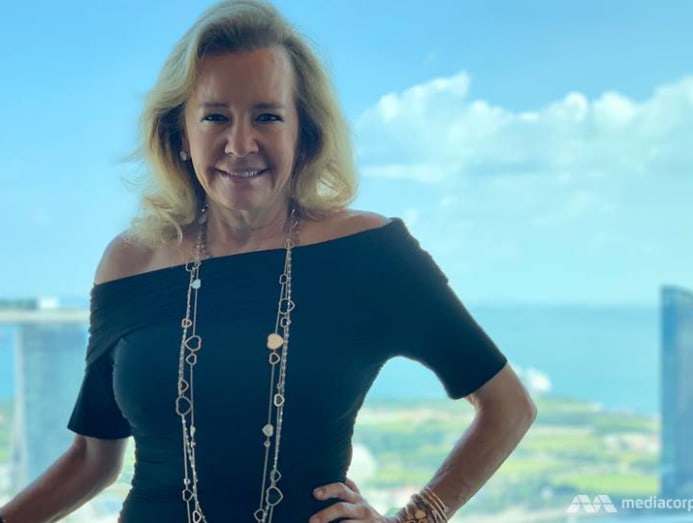 Said Scheufele: "To me, the ultimate luxury is knowing that a product you've fallen in love with – whether it's a diamond ring or a watch – has been produced in a beautiful way, not just because it's beautiful to look at or has value because of the diamonds and gold. There's transparency. You know that there were no kids (working) in the mines. You don't want to wear something beautiful knowing that a kid was working."
To give customers the assurance, each piece of jewellery or watch made from Fairmined gold comes with a certificate, which states which one of the five accredited mines in Columbia, Peru and Bolivia the gold came from.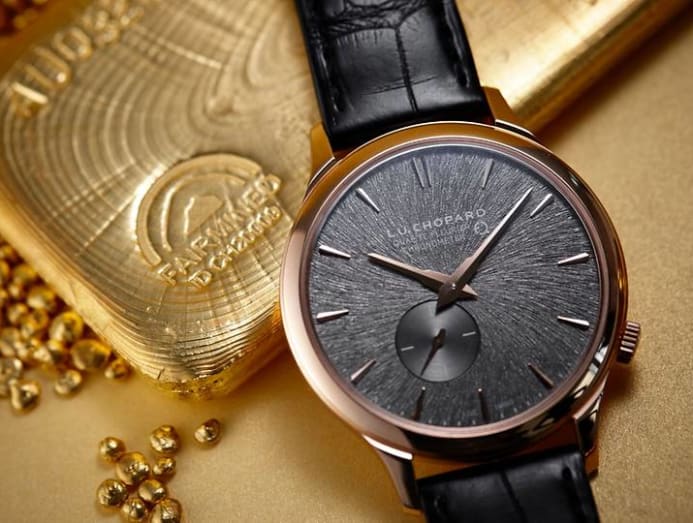 Fairmined gold typically costs five to 10 per cent more than standard gold, but Chopard made a commitment to absorb the additional cost from Day 1. "The consumer is not paying more. This is our… marketing expense. We will always support that," said Scheufele. 
THE JOURNEY'S JUST BEGUN
Scheufele's quest began several years ago over a cup of coffee with Eco-Age director Livia Firth, wife of Colin Firth, just after he had won the Oscar for The King's Speech.
The eco-evangelist had posed Scheufele a question. "Where does your gold come from?" It stumped her.
From that point, Scheufele – who runs the business with her brother Karl-Friedrich – resolved to find a definitive answer. Knowing that she had a long road ahead of her, she termed her quest "The Journey To Sustainable Luxury". The first fruits of her journey were revealed at the Cannes Film Festival (of which Chopard is a key sponsor) in 2013 – the same year that the alliance with ARM was struck.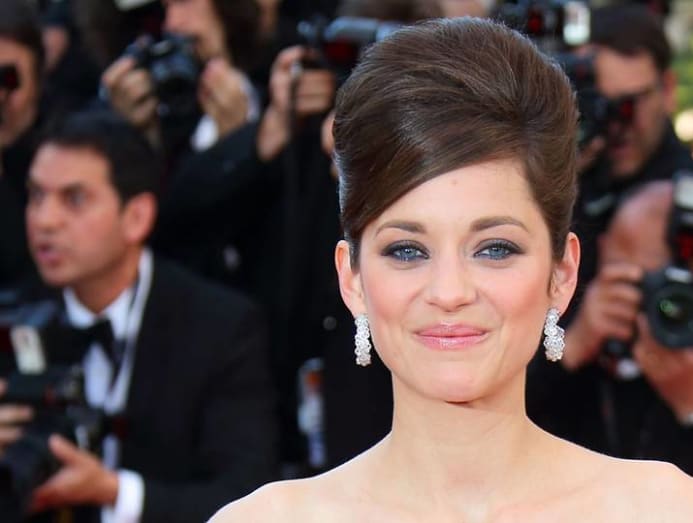 There, Scheufele unveiled the Green Carpet Collection, a new range of high jewellery made only from materials that could be traced to their origins and assessed by the ethical and social benchmarking standards of the Green Carpet Challenge (GCC) Brandmark. 
The GCC is an initiative spearheaded by Firth. French actress Marion Cotillard was the first celebrity to don these jewels – and fly the flag of sustainable luxury. Heavy hitters like Cate Blanchett, Charlize Theron and Julianne Moore followed shortly after. 
In the years since, Chopard released its first watch made from Fairmined gold (the L.U.C Tourbillon QF Fairmined); tied up with a Swiss gold refinery company to establish a commercial export route for Fairmined gold; and began working Gemfields, a UK supplier of responsibly-sourced coloured gemstones. 
At Milan Fashion Week in September, Scheufele took part in the second edition of the Green Carpet Awards by designing the Award statuette. The statuette was made from ethical gold, and presented to 13 winners at the ceremony.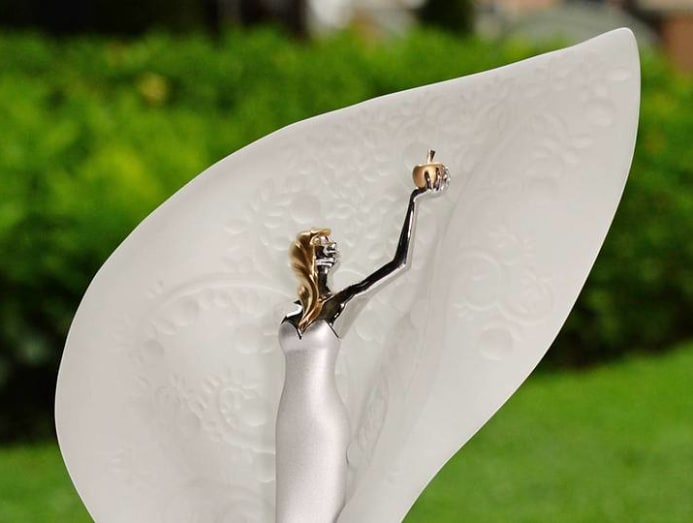 "Sustainability is something we all have to look at today," Scheufele said. "And I think the luxury industry should be the first ones to make examples." 
As for how she feels now that 100 per cent of the company's gold is certified ethical, Scheufele said: "I sleep a bit better! But it's not over. There's still a lot to be done in other areas. There's all the coloured stones."
"It's going to take a couple more years," she said. "It's a big field." 
Looks like Scheufele has her work cut out for her.