Ladies, here are the 7 designer bags to top your 'pamper myself' list this season
The return of the saddle bag, robot and New Wave punk attitude – these are the only Fall/Winter 2018 bags that matter.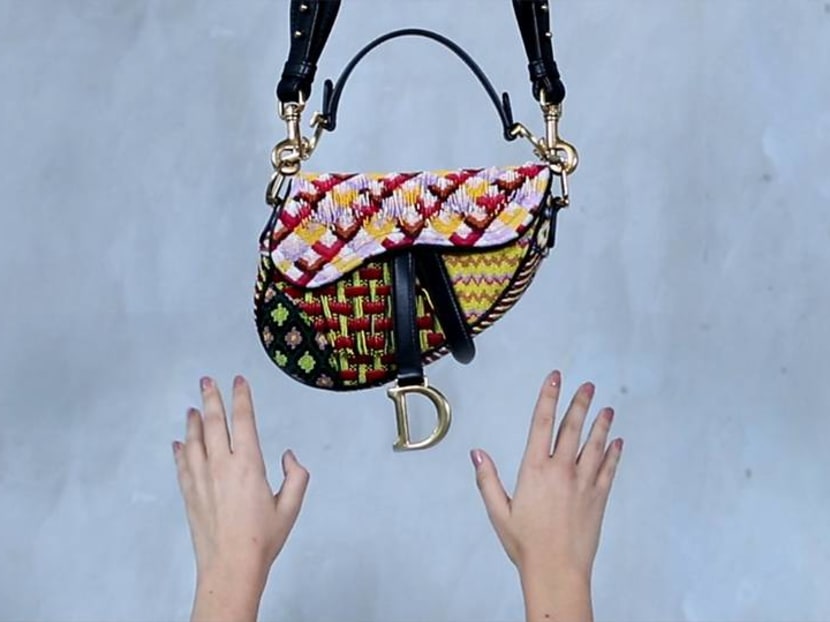 This season's bag offerings certainly lean towards eclectic and exuberant. It is delightful to discover that running through this variety is the unifying theme of brash youthfulness and energy, a sort of brazen spirit that you know will spark more revolutionary iterations in seasons to come – while staying conscious of preserving each brand's aesthetic legacy.

Hats off to the genius creators behind these beauties, for finding new expressions of boldness for such an everyday, functional accessory. Multi-strapped, attention-grabbing, overtly decorated, loud and proud, these are the seven key bags to covet this season.
1. NEW WAVE BY LOUIS VUITTON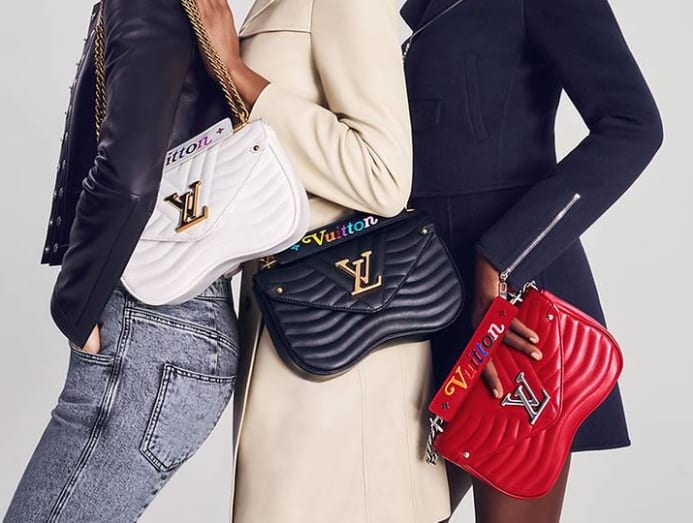 Nicolas Ghesquiere's love-child of luxury and pop culture gets its moniker from the 80s music genre we know and love. The unique wave design comes from the brand's original heritage trunks that put Louis Vuitton on the world's map in 1854. Those unmissable LV initials (in gold and silver), and that talking point shoulder strap don't hurt either.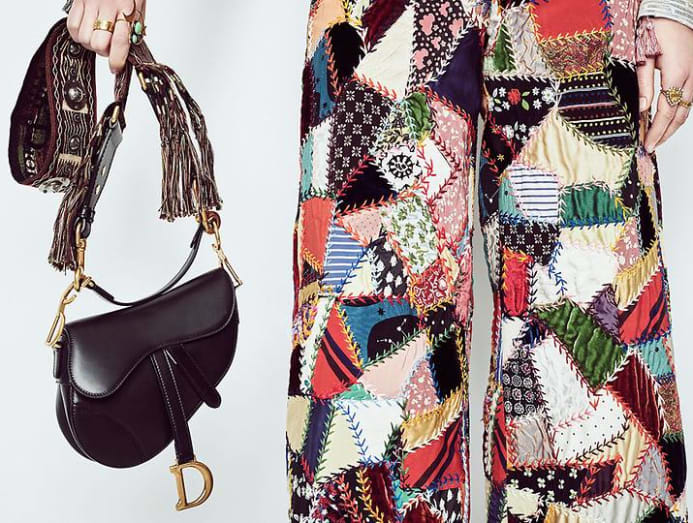 It is only the most emblematic bag in Dior's 21st century history. If anything, the original Dior Saddle bag, launched in 2000 also marked John Galliano's glory days as creative director at Dior. Fast-forward nearly two decades to 2018, and the Dior Saddle's It bag status swells again.
The best prelude to the revival of the Dior Saddle? Supermodel sisters, Gigi and Bella Hadid toting their mother Yolanda Foster's vintage Galliano pieces during an outing for the Dior Fall 2018 show in Paris.
Maria Grazia Chiuri's new Dior Saddle bag is sexier and even more body-conscious. She's upped its ante with new fabrics, materials, and had the foresight to team it with rustic cross-body straps that are inter-changeable.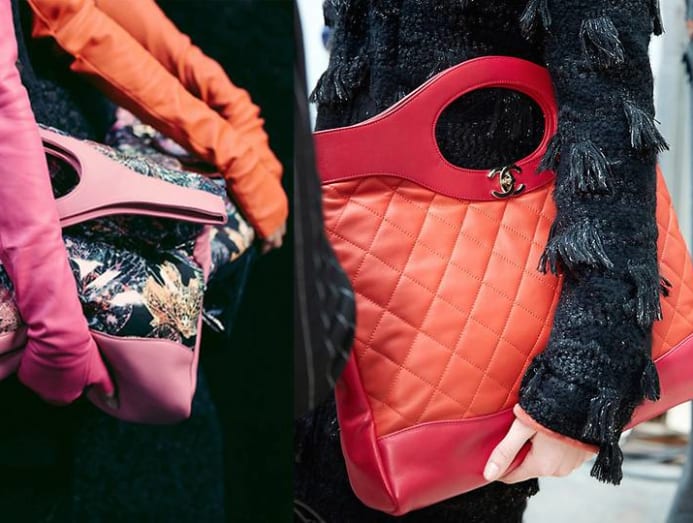 Named for the French phrase "se mettre sur son 31", which means dressed to the nines at 31 (Rue Cambon, one of Chanel's Paris boutique address), the Chanel 31 bag is a style chameleon – chic overnighter, semi-structured work tote, and largish evening clutch. This hardworking bag offers mileage and more bang for your buck, rising to every occasion.

When Prada launched its first robot-embellished totes in the mid-2000s, it charmed the fashion world instantly. Women and men were snatching them off the shelves like freshly baked bread. Then came the robot charms for bags and phones that caused yet another buying frenzy.
This season, the whimsical robot returns with a minimalist look and takes pride of place on a classic flap handbag in typical Prada style – vintage-inspired and ladylike – transforming it into a purse that transcends age and style inclinations. It's both serious and fun.

5. LOGO BACKPACK BY GUCCI​​​​​​​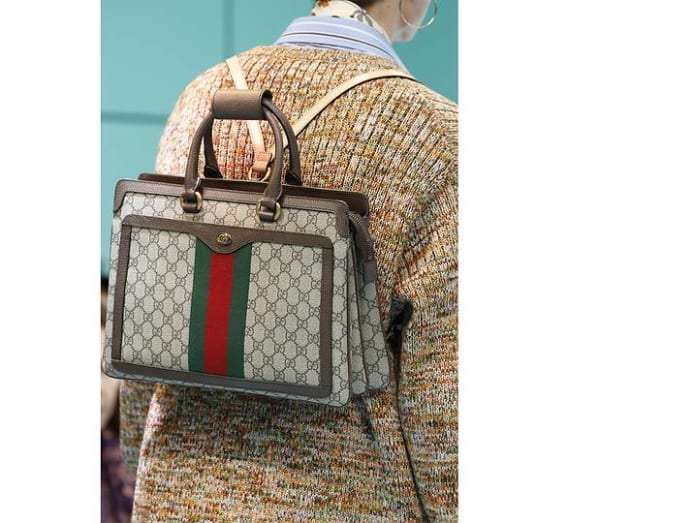 This has all the hallmarks of a Gucci collectible: The repeated Double-G logo, an emblem of the Italian brand's status as the purveyor of fine jewellery, fashion, and leather goods since the 1920s; green and red webbing; leather trim; the sturdy structure of a fashion workaholic's dream bag.
Design heritage aside, this bags carries a modern woman's life. It has compartments for personal items, makeup, and even the larger digital devices we can't seem to live without. A timeless investment that's totally "Guccified" in a good way, it leaves your hands free to send out that last email while waiting for your Grab.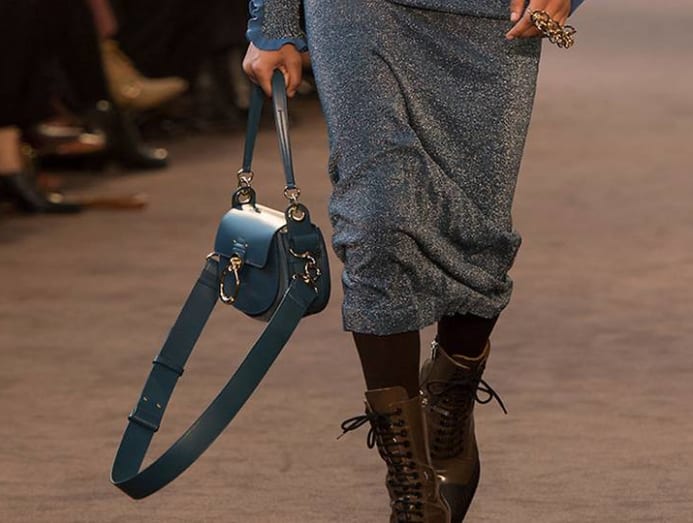 Inspired by Chloe's Drew bag, the Tess Saddle bag takes on the auspicious horseshoe shape, and has the representative Chloe ring on its flap. This urban cowgirl bag comes with a short shoulder strap, as well as a longer one that turns it into a cross body – very West World. Just yummier, and without the terror and gore.
As milestone bags go, it has both gravitas and levity. If Dior's Saddle is sexy and louche, Chloe's is the polished and cultivated version. It's very Chloe.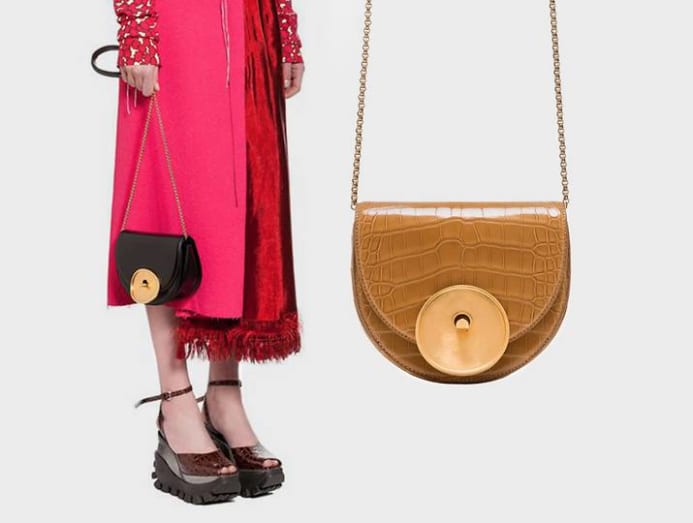 Antiquated and precious, Francesco Risso's version of the saddle bag is in some ways less of a bag, and more of a decorative accessory. Like what an Egyptian princess or a pharaoh's queen might tote about.
The Marni Monile bag is also perfect for weekends and travel – versatile (another three-in-one: Sling, cross body, clutch), hands-free, and just small and flat enough to make one feel unencumbered. Sufficiently roomy for Saturday's and Sunday's fun essentials, and small enough to fit into a big shoulder tote for after-work soirees.