WFH fashion: How to look decent even when taking Zoom calls in bed
Too lazy to dress up? You can fool your bosses and colleagues with these options that look office-appropriate enough for that online meeting.
Dressing up for work when you're working from home sounds like an oxymoron. Why bother when your makeshift work station is set up in bed? Who's to know you're still in your Hello Kitty PJs at 4pm, right?
From a wellness standpoint, feeling good at your work place shouldn't be compromised no matter where you're working from – even if it's at home and on your bed. And one of the most effective ways of showing up for work with confidence is dressing the part – especially if it involves catching up with the team and business associates.
Understandably, there can be a bit of disconnect putting on a suit for a quick Zoom call in the kitchen. But you can always compromise with these nifty looks that will make you look decent on the webcam without cramping your at-home style.
And yes, you can even go without a bra in some of these.
FLORAL PRINT PYJAMA SET BY MARKS & SPENCER, S$94.90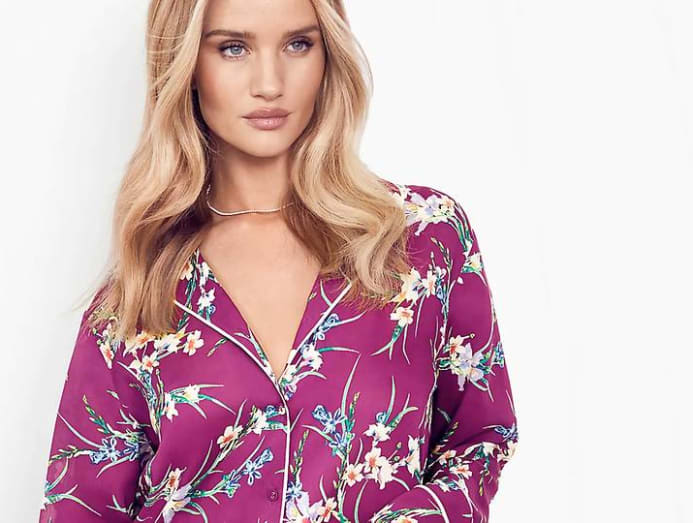 Designers like Miuccia Prada and Alessandro Michele have popularised the sleepwear as daywear trend for a while now. If you haven't already jumped on the bandwagon of this trend, there's truly no better time than now since we are spending 24/7 at home.
This vivacious "Rosie Exclusively For M&S Collection" nightwear set will fool your video call colleagues into thinking it is a trendy daywear number. It has even got the approval by supermodel Rosie Huntington-Whiteley. Replace the matching shorts with a pair of jeans or sweats to take this pyjama top out for a food-pickup run.
https://www.marksandspencer.com/sg/
SOFT COTTON ANORAK BY COS, S$175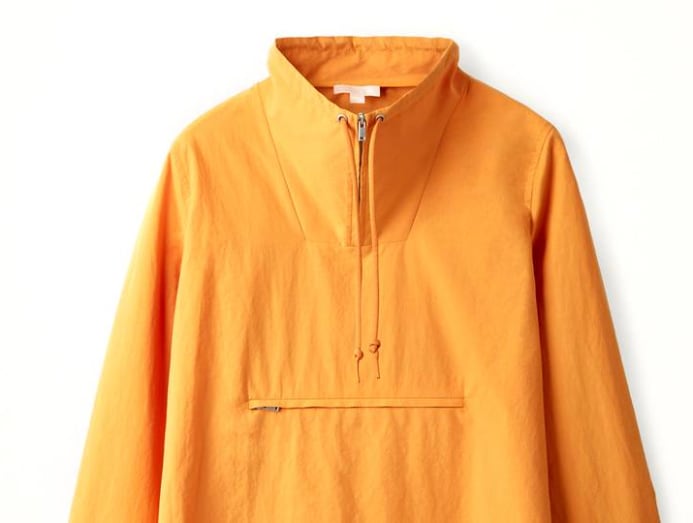 Is it rude to take a work-related video call without putting on a bra? Not if you reach for a top that has structure and preferably comes in a weighted fabric. All the person on the other side of the camera will see is the shape of the top, they won't even notice if you've packed on a muffin top while working from home.  
INGA DRAPING FRONT TOP BY NILONILO BY PERK BY KATE, S$149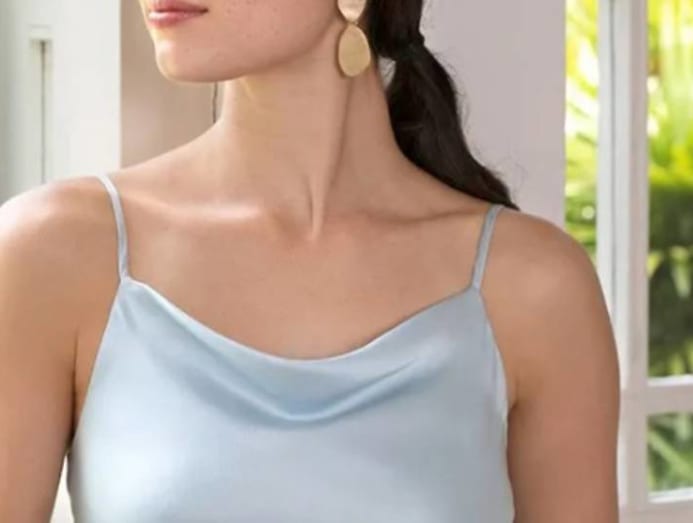 This is the type of nightie you buy with the intention to use it for day and night. The hand-cut cowl drape settles perfectly above the bust area so you don't risk flashing too much cleavage yet it's palpably sensual. You can absolutely roll out of bed in this top to take that 8am video call and look like the part of a wheeler dealer. Slip on a pair of hoop earrings for extra polish.
JWA HIGH NECK 3/4 SLEEVE SWEATSHIRT BY UNIQLO, S$39.90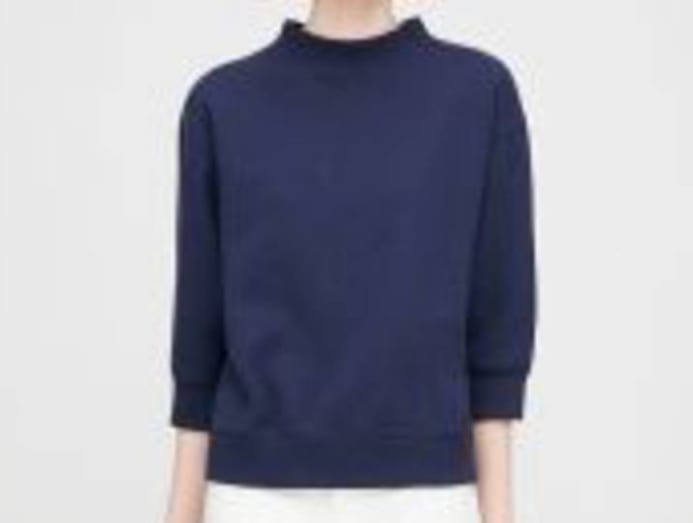 If an old sweater feels too casual to take a work call in then this high-neck sweatshirt by JW Anderson is the game-changer you need. It functions exactly like a sweatshirt – it doesn't crinkle when you lounge around the house or take naps yet the high-neck offers up a quirky spin that looks work-appropriate.
SHORT-SLEEVE TEE BY NIKE, S$69
A sports tee can do no wrong. There are many perks to being that athletic girl who is perennially in a sporting attire. You can go to bed in it, take it to the online-gym, do coffee runs and even take video calls in them. The last place anyone thinks you came from was your queen-sized bed.
WINONA STRECTCH COTTON CROP SHIRT BY IN GOOD COMPANY, S$109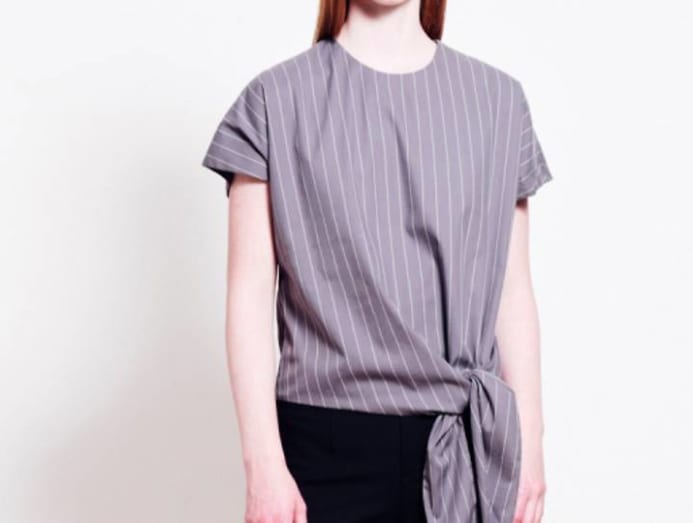 The best thing about this stretch cotton shirt is how it looks smart yet wears exactly like a comfy tee. The boxy cut allows freedom of movement yet the mock wrap front gives the illusion that you made an effort to dress up – it also creates the illusion of a smaller waist. And its stretchy style doesn't crinkle no matter what you put it through.
VINDUR ONESIE LULULEMON LAB, S$345.71
Need a look that is smart looking yet super easy to slip and out of for those last minute video calls? Enter this online-exclusive onesie that looks decidedly tailored yet there is absolutely nothing restrictive about it. The zippered front makes getting in and out of this onesie a breeze – you can wriggle into it in a snap. 
https://www.lululemon.com.hk/en-hk/home