A decade in fashion: A look back at the most important designers who left us
From Karl Lagerfeld and Sonia Rykiel to Alexander McQueen, these were the style heavyweights who left an indelible mark on fashion lovers.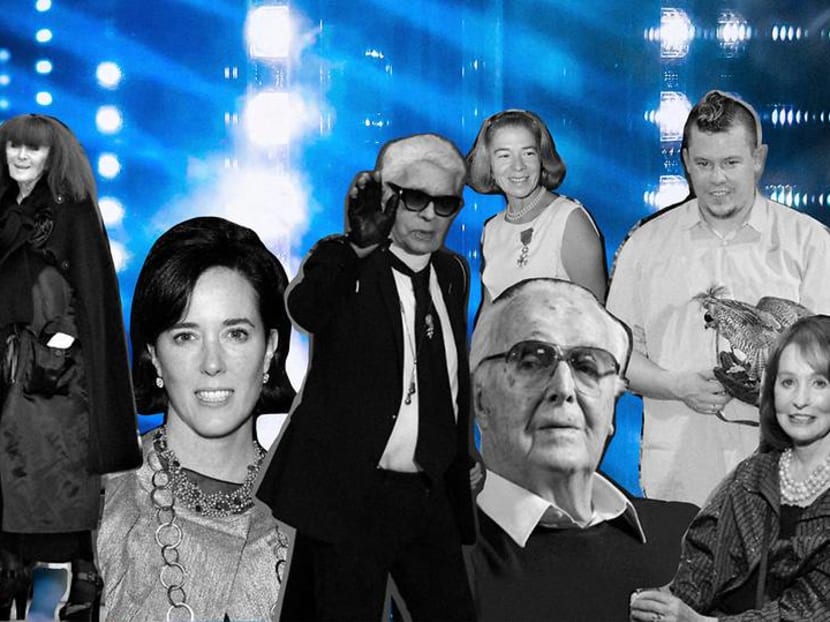 Much has happened in the 2010s. The fashion landscape has changed forever with the passing of fashion greats such as Karl Lagerfeld who reinvented not just Chanel but the very definition of cool; raven-haired Sonia Rykiel who made granny sweaters chic; and Alexander McQueen who made looking cheap incredibly sophisticated. Before 2019 draws to a close, CNA Lifestyle pays tribute to the style mavens we lost in the last decade.  

GLORIA VANDERBILT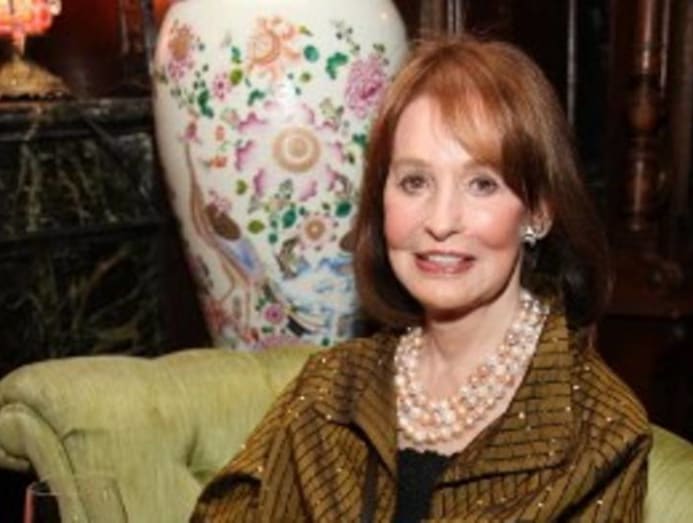 Died 17 June 2019, aged 95, of stomach cancer.

The "poor little rich girl" was born into Vanderbilt railroad and shipping family. Her father died when she was 18 months old, upon which she inherited a US$4.7 million (S$6.37 million) trust fund (US$70 million in today's terms).
Claim to fame The American socialite found early fame as an actress, model and painter. She had an extremely colourful personal life – close friends included Truman Capote and Diane Von Furstenberg. She dated Frank Sinatra, Marlon Brando, Gene Kelly and Howard Hughes, married four times (to non-celebrities), and had a famous son – CNN anchor Anderson Cooper.
Career Highlights She started a line of scarves in the 1970s, and launched a self-branded denim line for women in the 80s. The jeans' success was due to a then-revolutionary cut that curved in at the waist, especially in the small of the back, to flatter the female shape – sales reached US$10 million the first year. The brand expanded to encompass clothing, perfume and home goods. Vanderbilt retired from fashion in the 1990s, and focused on art and writing several books of poetry and her memoirs.
Why fashion will never be the same without her At 85, she published her second novel Obsession: An Erotic Tale, with saucy content involving nipple clamps and spankings with a hairbrush.

KARL LAGERFELD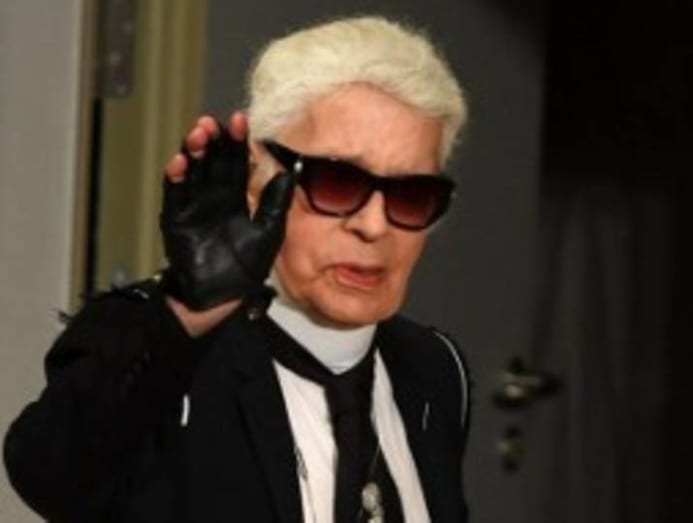 Died 19 February 2019, aged 85, of complications from pancreatic cancer.

A Hamburg-born German who had no formal education in fashion, he majored in drawing and history at Lycee Montaigne in Paris before becoming the most prolific designer of the 20th and 21st centuries.
Career Highlights Lagerfeld got his first break in the fashion industry in 1955 by entering a clothing design competition sponsored by the International Wool Secretariat, winning in the coat category. Soon after, he was hired by Pierre Balmain as an assistant and apprentice. In the 1950s and 1960s, he designed for Jean Patou, Charles Jourdan, Chloe, Krizia and Valentino, before Fendi hired him in 1967 to revamp its fur line. Chanel engaged him in 1982 to breathe new life into the fabled French fashion house. In 1984, he started his eponymous label. Lagerfeld was presented the Outstanding Achievement Award at the British Fashion Awards in 2015.
Claim to fame He was best remembered for reinventing Chanel. The "Kaiser of fashion" helmed not just one, but three world-renowned fashion labels for decades, right up to his death. He had a truly distinctive signature look, which comprised heavily powdered white hair, black sunglasses, fingerless gloves, and high-collared white shirts.
Why fashion will never be the same without him He was so famous for his bon mots there's even a book called The World According To Karl devoted to his pithiest quotes, such as "Trendy is the last stage before tacky".

KATE SPADE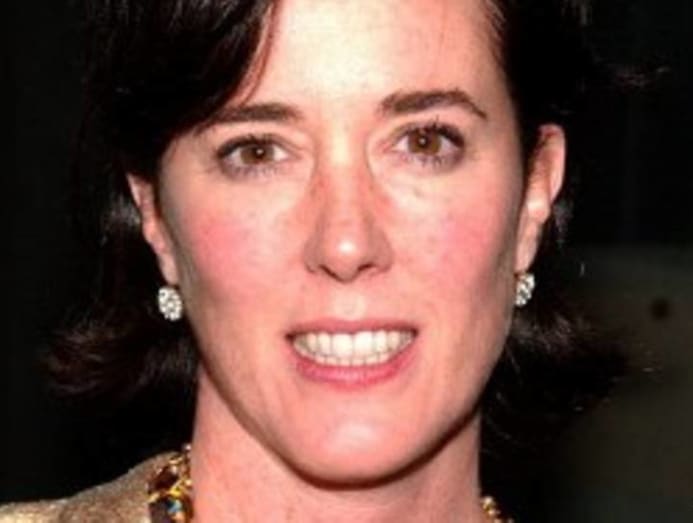 Died 5 June 2018, aged 55, of asphyxiation by hanging.

The American designer worked her way up from an entry-level temp position to senior fashion editor for accessories at Mademoiselle magazine. Dismayed by the styles and prices of designer handbags she encountered, she asked herself:  'Where's a bag that I can afford, that's simple, that's not saying too much and that I won't be embarrassed to pull out every season?'. She then started a handbag business with no formal design training.
Claim to fame Her signature nylon handbags were a 90s staple, with sturdy construction, practical designs and cheerful colour palettes. Her whimsical novelty handbags, shaped like lobsters, gnomes, carousels, swans, Volkswagen Beetles,  and old fashioned cameras, were also much sought after.
Career Highlights Founded Kate Spade in 1993. The boxy Sam bag, which was part of her inaugural collection became one of its signatures. Vogue and other magazines featured her creations, and celebrities such as Gwyneth Paltrow were spotted carrying them. In 1996, the Council of Fashion Designers of America (CFDA) awarded her the New Fashion Talent in Accessories prize and in 1998, Best Accessory Designer of the Year.
Why fashion will never be the same without her In a world obsessed by trendy bags, and impractical trends such as micro or maxi sizes, or OTT materials, she was the voice of reason.

HUBERT DE GIVENCHY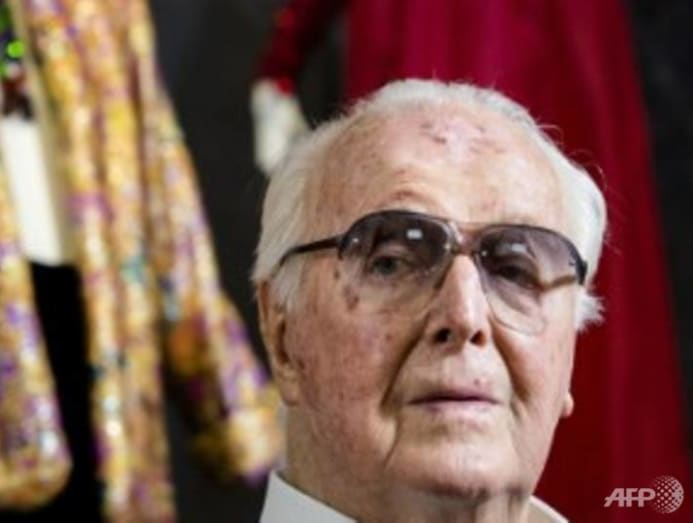 Died 10 March 2018, aged 91, of natural causes.

His father was the Marquis of Givenchy and his mother Beatrice Badin's family owned the Beauvais tapestry workshops. As a child, his maternal grandmother allowed him to play with fabrics, while his mother and cousins pretended to be customers. His mother introduced him to couture houses and sent him to study fashion at Paris' Ecole des Beaux-Arts.
Claim to fame For being Audrey Hepburn's lifelong go-to designer. He created the long black dress she wore in 1961 film Breakfast at Tiffany's, and dressed her for Funny Face, Sabrina, and How To Steal A Million. Other famous clients included Lauren Bacall, Ingrid Bergman, Grace Kelly, and the Duchess of Windsor.
Career Highlights As a teen he worked briefly for Jacques Fath, Robert Piguet and Lucien Lelong before joining Elsa Schiaparelli in 1947. Only 24 when he started his own house, he championed the concept of separates with his first couture collection in 1952, and became the first designer to launch a high-end ready-to-wear line in 1954. Awarded Paris couture's Golden Thimbles in 1978 and 1982, the Fashion Institute of Technology in New York and the Musee de la Mode in Paris have held exhibitions of his creations. He retired in 1995.
Why fashion will never be the same without him The "Master of Draping" held true to his philosophy that a dress should defer to a woman's shape.

AZZEDINE ALAIA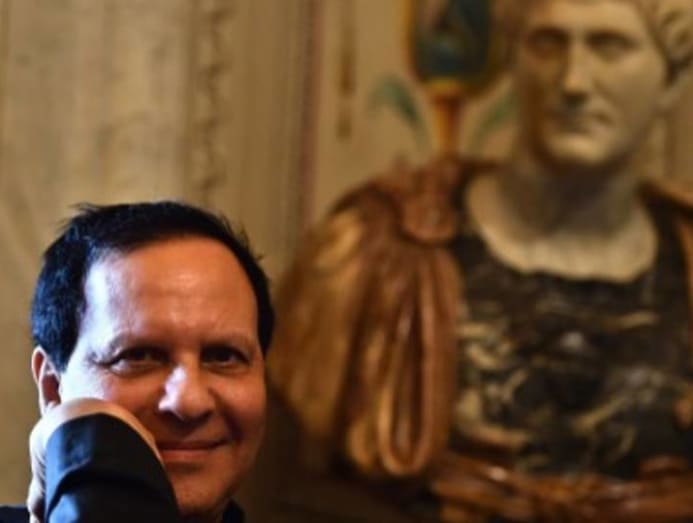 Died 17 November 2017, aged 82, of a heart attack.
Born to a wheat farming family in Tunisia in 1940, he studied sculpture in Tunis' fine arts school before working at a dressmaker's shop. He moved to Paris in 1957 in an attempt to break into fashion.
Claim to fame Known as "The King of Cling", for his figure-hugging designs that celebrate the female form, especially in the body-conscious 1980s and 1990s. And for being the man supermodel Naomi Campbell called "Papa".
Career Highlights Landed his first job in Paris at Christian Dior which lasted all of five days – he was asked to leave as his immigration papers were not in order, and replaced by Yves Saint Laurent. Alaia designed freelance for Greta Garbo, the Rothschild family, and the dancers at Crazy Horse cabaret before he worked at Guy Laroche and Thierry Mugler, and subsequently starting his own label in 1979. Famous (and famously sexy) fans included Grace Jones, Tina Turner, Madonna, Linda Evangelista, Cindy Crawford and Naomi Campbell. Former FLOTUS Michelle Obama wore an Alaia sweater to Buckingham Palace.
Why fashion will never be the same without him Alaia always marched to his own beat – he refused to follow the international fashion week calendars, releasing collections whenever he wished.

SONIA RYKIEL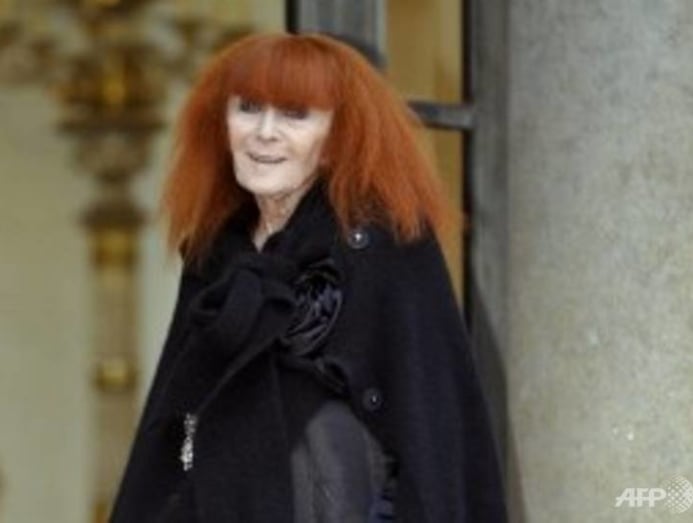 Died 25 August 2016, aged 86, of complications from Parkinson's disease.

Born Sonia Flis, the daughter of a Romanian watchmaker and a Russian lady of leisure, worked as a window-dresser in her teens in Paris. Artist Henri Matisse was so entranced by a scarf display she had created that he bought most of it. In 1953, she married Parisian boutique owner Sam Rykiel.
Claim to fame Unable to find something suitable to wear while pregnant in 1962, she asked an Italian knitwear supplier to her husband's boutique, to create a sweater and a knit dress for her, with high armholes and a shrunken fit. Her friends began to place orders for what came to be known as the Poor Boy sweater, which ended up on the cover of French ELLE. Audrey Hepburn bought 14 of those sweaters in every colour.
Career Highlights Rykiel opened her first boutique in 1968 on Paris' Left Bank and is credited as the first designer to put seams on the outside of a garment, leave hems unfinished and use slogans on sweaters. She's also been credited with popularising wearing black.
Why fashion will never be the same without her She championed that brand of Rive Gauche (or Left Bank) chic we associate with Parisian women.

ANDRE COURREGES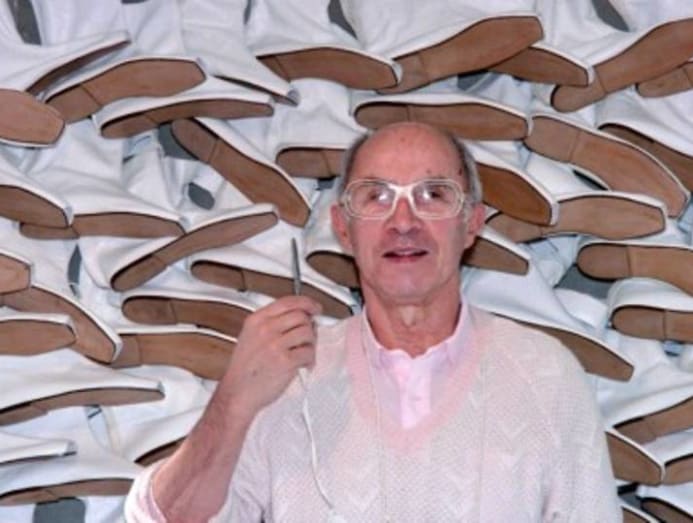 Died 7 January 2016, aged 92, after a long battle with Parkinson's disease.

The Frenchman initially studied Engineering, then served as a WWII Air Force pilot for two years, from 1944 to 1946. Post-war, he enrolled in a training college, studying fashion and textile design.
Claim to fame His truly modern (especially for his time) approach to fashion, which saw stark, futuristic styles based on geometric shapes, inspired by the race for space. Famous fans included Catherine Deneuve, Brigitte Bardot, Francoise Hardy, Jacqueline Kennedy, and Miley Cyrus.
Career Highlights Courreges scored his first job as a designer at couture house Jeanne Lafaurie, where he worked for four years. He was offered a job at Balenciaga, where he worked for 11 years, and met the woman he was to marry, Coqueline Barriere. The couple set up their own couture house, AC, in 1961. Courreges introduced trousers for every occasion in 1963, a bold fashion move that reflected social changes. His 1965 silver-and-white Space Age collection caused a stir as it presented radical looks such as the mini, trouser suits with midriff cutouts worn with no bra, accessorised with out-of-this-world, astronaut-inspired items such as flat boots, goggles and helmets.
Why fashion will never be the same without him Together with Paco Rabanne and Pierre Cardin, Courreges defined the 1960s "go-go girl" look.

MADAME CARVEN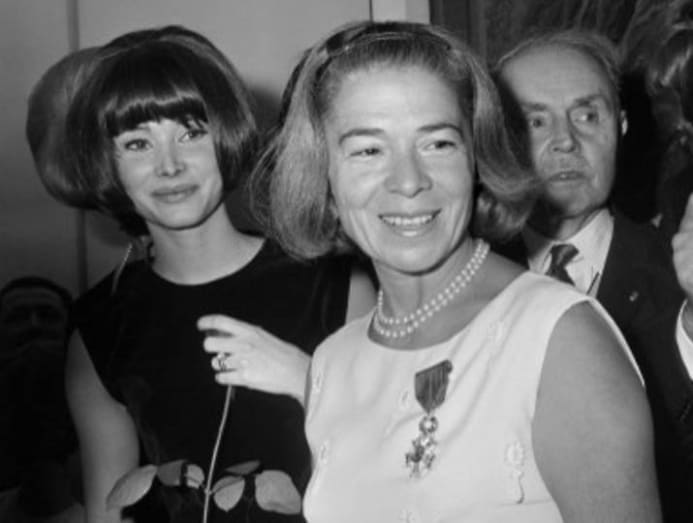 Died 8 June 2015, aged 105, of natural causes.

Born Carmen de Tomasso, her chic mother used to take her along to view the Paris collections. Carven was told she would never be elegant due to her petite stature (she was just slightly over five feet tall). She studied interior decor and architecture at the Ecole des Beaux-Arts in Paris. Her first stab at fashion involved making outfits for her pet cat.
Claim to fame In an industry dominated by male designers creating clothing for statuesque models, Carven became known as the petite woman's go-to couturier. Her creations were modern, unfussy yet feminine, and unusually, featured humble-yet-cheerful everyday fabrics such as pink gingham, broderie anglaise and Indian cotton. An early pioneer of pret-a-porter, she also patented the push-up bra in 1950.
Career Highlights Carven launched her eponymous house in 1945, with the objective of dressing vertically-challenged women. Famous clients included Leslie Caron and Edith Piaf. She invented the idea of a trunk show in 1949, touring her collections (with models in tow) in far-flung locations such as Brazil, Mexico, Japan, Thailand and even Singapore. Brigitte Bardot wore a Carven dress for her 1959 wedding. She retired aged 84, in 1993.
Why fashion will never be the same without her She was one of few designers who kept real women's needs in mind, while taking a 360-degree approach to the design, fabrication and marketing of fashion.

OSCAR DE LA RENTA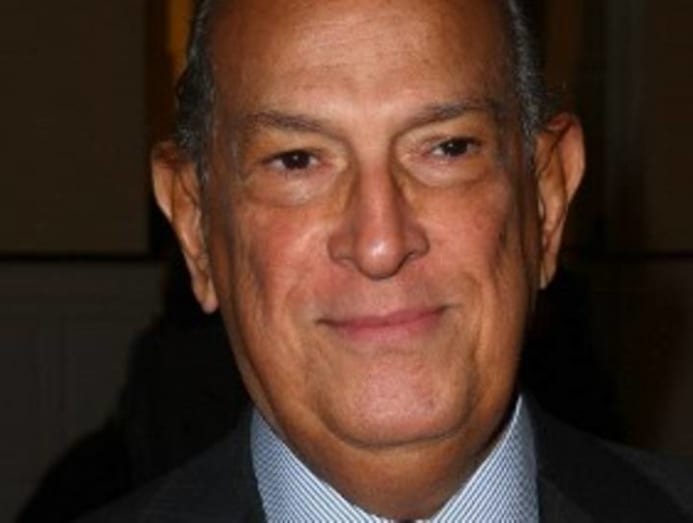 Died 20 October 2014, aged 82, of complications from cancer.

The only son of a well-to-do Dominican family, he headed to Madrid aged 19 to study painting, but switched to fashion design, sketching clothes for newspapers and couture clients to earn extra pocket money. The wife of the US Ambassador to Spain, Francesca Lodge, saw his sketches, and commissioned him to design a debutante gown for her daughter. It appeared in a cover story on Life magazine in 1956. He then got a job at Balenciaga's Madrid branch, before getting hired by Christian Dior in Paris.
Claim to fame Feminine, fabulous evening wear worn by several FLOTUS, such as Jackie Kennedy, Nancy Reagan, Hillary Clinton and Michelle Obama, and A-list celebs such as Amy Adams, Penelope Cruz and Sarah Jessica Parker at red carpet events.
Career Highlights Within a day of moving to New York in 1963, he was offered a job designing couture for Elizabeth Arden's boutique on Fifth Avenue. He founded his own house in 1965, and won the Coty Award in 1967 and 1968. In 1990, he received the CFDA Lifetime Achievement award. He designed haute couture for Balmain from 1993 to 2002, and received the Council of Fashion Designers Designer of the Year Award in 2000 and in 2007.
Why fashion will never be the same without him Trends came and went, but de la Renta never wavered from his Old School vision of elegance.

ALEXANDER MCQUEEN
Died 11 February 2010, aged 40, of asphyxiation by hanging.

Born Lee Alexander McQueen, the Brit son of a taxi driver and a social science teacher started off as an apprentice in London's Savile Row, before earning his MA in fashion at Central Saint Martins College of Art and Design.
Career Highlights His entire 1992 graduation collection was bought by influential Brit fashion stylist Isabella Blow, and he started his eponymous label that very year. He was chief designer at French fashion house Givenchy from 1996 to 2001, and was voted British Designer of the Year not just one, but four times, in 1996, 1997, 2001 and 2003, as well as  the Council of Fashion Designers of America's International Designer of the Year 2003.
Claim to fame Ultra low-rise trousers known as Bumsters came from this "enfant terrible" of fashion. McQueen was feted for his subversive gothic sensibilities, razor-sharp tailoring, and bold use of print. He also popularised skull prints and put knuckledusters on evening clutches. His eagerly-anticipated catwalk shows featured cutting-edge technology; model Shalom Harlow was rotated on a revolving section of the catwalk of Givenchy's Spring/Summer 1999 show while being spray-painted by two robotic guns. 
Why fashion will never be the same without him No other designer could pull off extravagant runway shows that wowed audiences with such drama, theatricality, and shock appeal.