What's the most flattering cut for real women who aren't built like models?
We live in the real world and not on the glossy pages of fashion magazines. CNA Lifestyle speaks with Singaporean designer Bessie Ye of RYE, who offers simple style tips so you don't have to be self-conscious.
The fashion looks we see in the glossy pages of magazines (or online) are nothing short of perfect. But here's an insider tip: That's only because of what we don't see.  
The clothes are pinned with makeshift clips in the back for a tailor-made finish, any excess body fat removed with some deft clicks of the mouse, limbs are digitally elongated – it's no wonder then that our reflections in fitting room mirrors look nothing like all those looks we've been exposed to.
Ladies, welcome to the real world.
Real women have body fat – anything from 18 to 30 per cent is recommended for optimal health. But we all know how, when wearing a dress that highlights one's curves, even the slightest hint of something that seems out-of-place can make a dent on a fragile ego of someone who's body-conscious.
There are other challenges, too. Even women who are size zeros can suffer from bad days – for example pre-menstrual bloating can increase the waistline by a full dress size, and in extreme case, by as much as two dress sizes.
Sounds all too familiar? Before you slip into a downward spiral of despair, take heart in the fact that more and more fashion designers are becoming conscious about these issues faced by real women. 
CNA Lifestyle finds out from Singaporean fashion designer Bessie Ye, whose label RYE is known for forgiving albeit stylish silhouettes, how real women should dress to look their best.
WHAT IS THE MOST FLATTERING CUT FOR WOMEN WHO AREN'T BUILT LIKE MODELS?
Generally, a tent and trapeze shape dress is a universally flattering cut across all body shapes. And that is because its flared, floaty hemline takes away the attention from any imperfections, for example, a heavy bottom. 
The most important thing to consider is the length of the outfit, whether full length or not, the outfit should create the illusion of an elongated silhouette. 
WHAT ARE THE PLUS POINTS OF A ROOMY SILHOUETTE?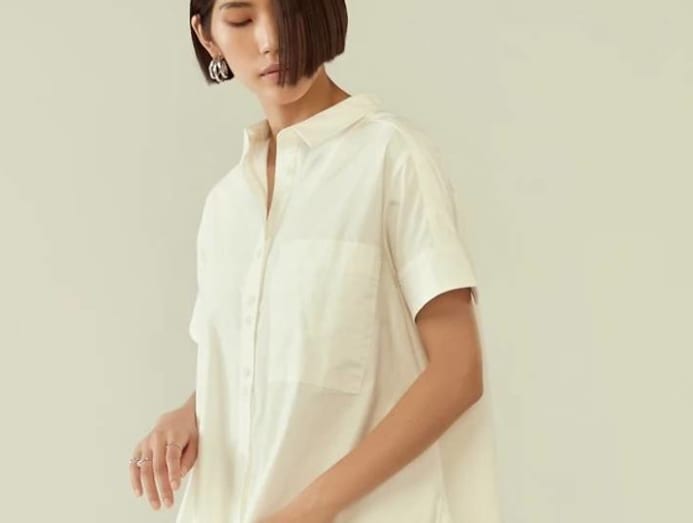 The relaxed fit is a lot more forgiving compared to a "body-conscious" piece. A roomy dress can hide a lot of flaws such as excess around the waistline. Just add cute shoes like Birkenstocks or a pair of sneakers and you'll look put together.
DOES A ROOMY CUT WORK FOR PETITE WOMEN?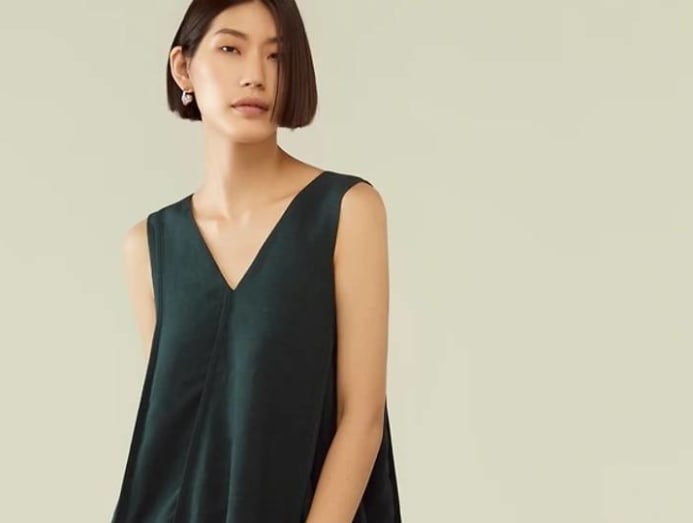 The most important thing to consider is the length of the outfit, whether full length or not, the outfit should create the illusion of an elongated silhouette. Besides the circular or tent shape, an A-line cut works really well for pint-sized ladies too.
WHAT'S THE BEST WAY TO UP THE FASHION ANTE?
Accessorising is key. I like to work minimal yet bold jewellery such as earrings, stacked rings and a bold geometric cuff in the look. As for footwear, thong sandals with simple lines are a good counterbalance for flared looks, to help the getup look instantly modern. 
WHAT'S THE WORST FASHION MISTAKE A WOMAN CAN MAKE?
Wearing strong statements altogether in one look. For example, a maxi tiered dress with a balloon sleeves and a high neck is probably not a good idea since it covers the body from neck to toe, drowning out the wearer altogether.