Beauty Fixes: How to sort out that puffy face and bloated situation in 4 weeks
Looking all puffed up each time you wake up? Here's a handy list on how to achieve your V-shaped facial goals in time to welcome the new year.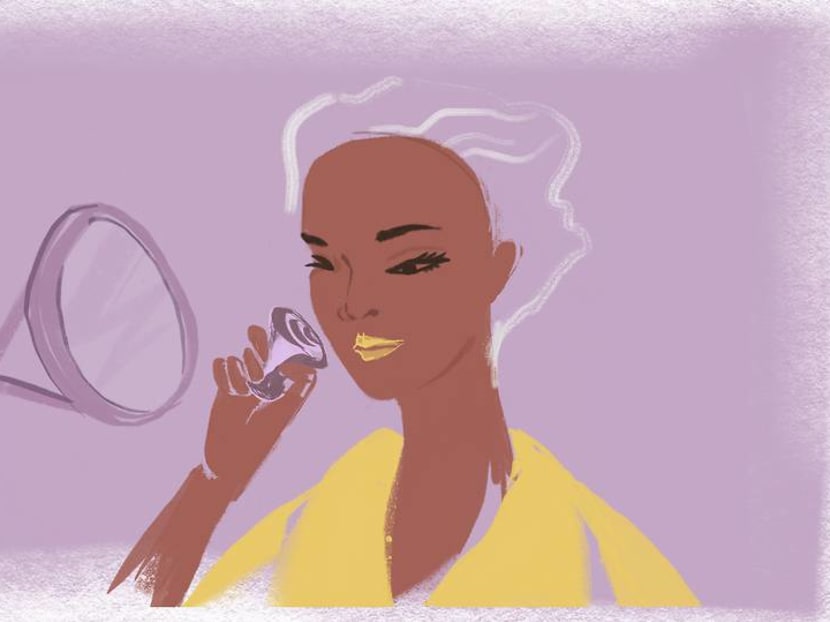 If you've been waking up to the sight of puffy under-eyes and eyelids – or worse, a swollen visage (and it's definitely not an allergy) – chances are you've got a case of chronic water retention.
Needless to say, your diet and lifestyle habits are key factors that have led to this bloated situation. 
Dehydration (perhaps thanks to one too many Mojitos last night) is a culprit, and so is eating an excessive amount of salty foods and refined carbohydrates. Lack of good sleep and exercise also factor into poor blood and fluid circulation in the body.
But while you try and get your diet and body on the right track, here are a few skincare tricks to try to get your face down to its usual svelte proportions in time for the festive season.
FOUR WEEKS TO GO: TIME TO GET WET
Keeping skin happily hydrated is the first step, but if you consistently wake up to a puffy face it's worth applying a serum that contains ingredients to drain water retention, like the iconic Clarins Shaping Facial Lift.
For sensitive skin that's prone to allergic and heat reactions, also look for a moisturiser to seal in hydration and soothe the skin. 

CLARINS SHAPING FACIAL LIFT TOTAL V CONTOURING SERUM, S$114
The top-selling contouring serum in Asia is also the first in claiming to help achieve that coveted V-shaped face. Now in its fourth incarnation, the Clarins Shaping Facial Lift Total V Contouring Serum combines three plant extracts (Guarana, Zerumbet ginger and Kaki) to reduce puffiness and fat under the skin for sharper features.
SATURDAY SKIN WATERFALL GLACIER WATERCREAM, S$49
Your dehydrated, fatigued skin is more prone to water retention due to poor blood circulation and a lack of moisture. Keep it happily hydrated with this cooling gel-moisturiser with Alaskan glacier water and Iceland moss extract.
THREE WEEKS TO GO: KEEP ROLLING ON
Facial rollers are a puffy-faced girl's best friend. Not only do these encourage fluid and lymphatic drainage from the face, the regular massaging action also works like a skin gym to lift and firm up for sharper contours.
REFA CARAT FACE, S$280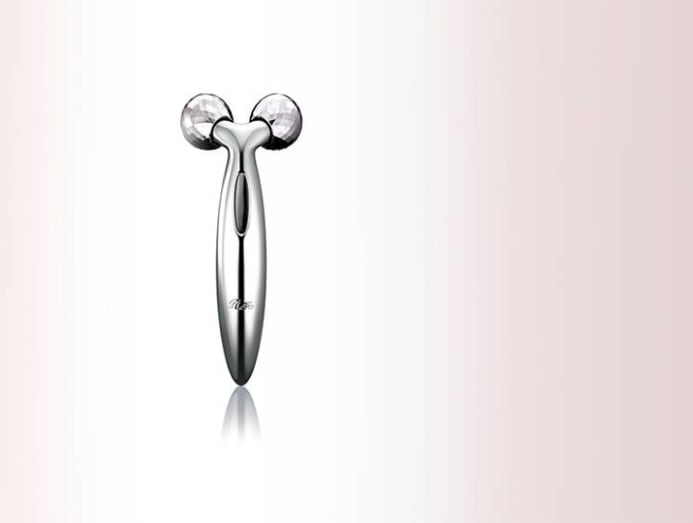 Designed to mimic the gentle kneading of your favourite facialist's deft fingers, this streamlined Refa Carat roller encourages lymphatic drainage of the face while microcurrent waves stimulate collagen production for firmer features.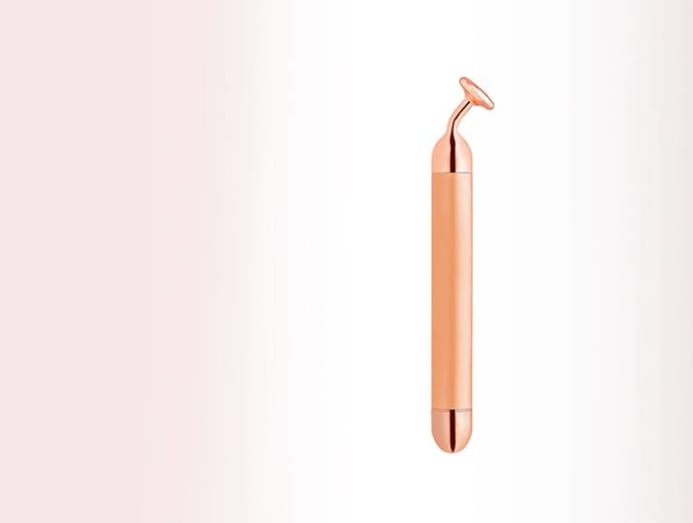 GEM 2 BEAUTY MASSAGER, S$149
This nifty little device vibrates at a rate of 6,000 pulses per minute to exercise facial muscles, increase circulation and relax tensed features. Its flat surface tip also helps smoothen out lines and puffy eyebags.
TWO WEEKS TO GO: SOOTHE THOSE EYES
Wide-awake, fresh peepers are within reach if you use the right eye-care. Apply an easily absorbed eye serum or cream using a gentle tapping motion with your ring fingers (they have the gentlest touch) from the inner corners to the outer corners of your eyes to get trapped fluid and blood to move along. 
Even better, the coolness of a ceramic or metal-tipped applicator works like a charm to bring life back to those tired, swollen eyes. 
SIGI SKIN PINK NECTAR DAILY EYE MASK, S$62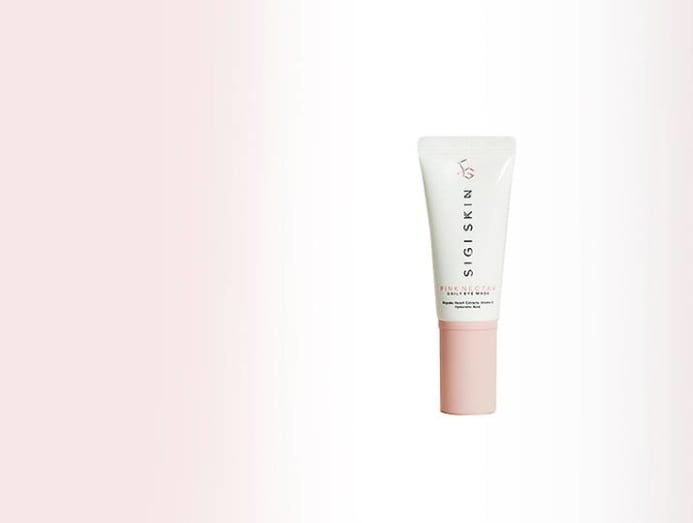 This refreshing, lightweight cream packs a hydrating punch with five types of hyaluronic acid and superfoods like peach and propolis, absorbing quickly to reduce fine lines and dark circles.
LA MER THE EYE CONCENTRATE, S$330
This ultra-concentrated cream incorporates three unique forms of Miracle Broth and an iron-rich mineral to visibly erase puffy lids and under-eyes, but the genius is in the silver-tipped applicator that feels like icy heaven on tired peepers. 
THE FINAL WEEK: DE-PUFF WITH SOME MASK MAGIC
Applying a mask containing instantly de-puffing and circulation-stimulating ingredients like caffeine and ginseng can temporarily bring the puffiness down – just what's needed before a big party, hot date or Instagram photo-op.
ORIGINS GINZING PEEL-OFF MASK, S$57
Coffee beans drain water retention, Panax ginseng energises lethargic cells and a fruit acid complex gently sloughs off dead skin cells on the surface. 
CLARINS V FACIAL INTENSIVE WRAP, S$89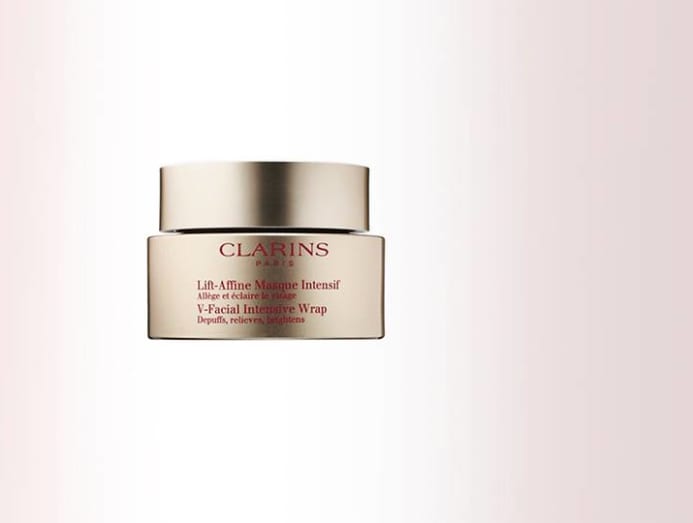 Developed as an instant intensive rescue for those who wake up with overnight bloat on the face, this detoxifying mask contains Chinese barley, horse chestnut and gingko extracts to drain skin of excess water and toxins.