A watch that reads minds and hooks you up on dates? Why not, says G-Shock creator
CNA Lifestyle had a chat with Kikuo Ibe, the guy you have to thank for designing one of the world's most popular (and toughest) watches.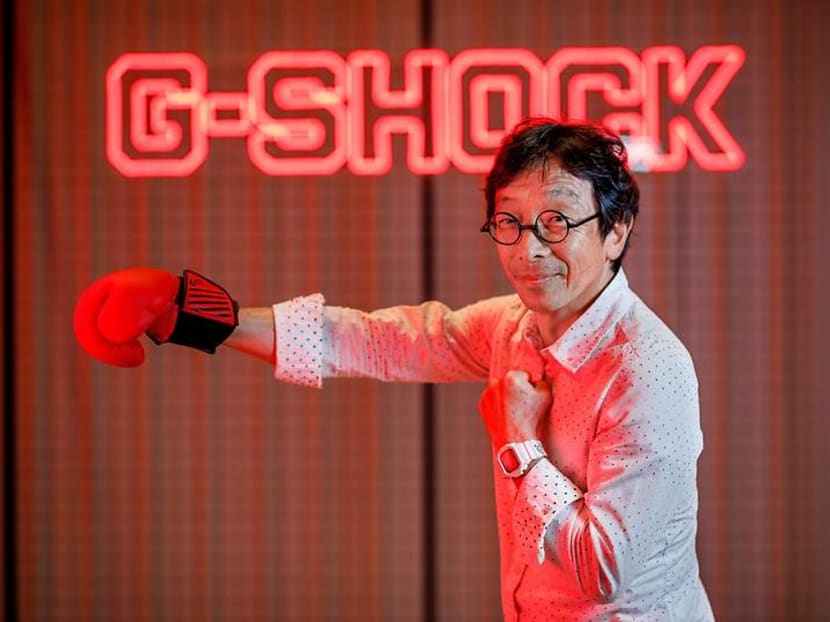 When you're known for designing one of the world's most iconic watches ever, it's perfectly understandable if you'd just kick back, relax and rest on your laurels for the rest of your life.
But apparently, coming up with Casio's G-Shock isn't quite enough for Kikuo Ibe, who's still got some wild ideas straight out of some sci-fi movie.
For instance, watches that could read your mind like some telepathic techno-mutant or perhaps a Tinder-version on your wrist to hook up with someone.
"You don't even have to look at your watch to know the time – you just have to think and it automatically tells you the time in your head," came the 66-year-old Japanese engineer-by-trade's enthusiastic reply through a translator.
"And nowadays, young people have less opportunities to meet other people – so if a man's wearing a G-Shock and a lady's wearing a Baby-G and they pass each other, they'll get an instant alert if they have good chemistry together!"
Yes, it may sound outlandish but who knows? Back in 1983, the idea of a near-indestructible watch surviving a 10-metre drop also seemed impossible. And just a couple of years ago, they upped the ante by dropping one – from space.
ALIENS WEARING WATCHES
Ibe was in Singapore last Friday to launch the new Game Changer campaign, which features 27 homegrown creatives and sports people like artist Sam Lo and Jahan Loh and footballer Christopher van Huizen.
The event, which took place at Suntec, featured an MMA match and the launch of the new GA-2100 watches, which are made of carbon material, were also launched.
"I understand the G-Shock is very popular among the young generation so I just came to attend – and there are a lot of gamechangers in the different industries like arts and music, and I'm willing to work with them," he explained.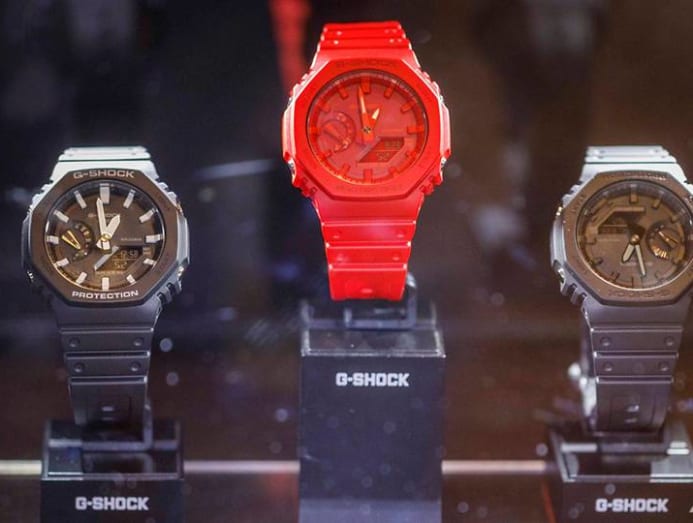 The campaign, of course, is a nod to what he did 36 years ago. Every G-Shock fanatic is familiar with Ibe's story – how he was inspired to come up with a tough watch after his mechanical watch, which was a gift from his father, broke when someone bumped into him and it fell on the ground. How the sight of a girl playing with a ball gave him the Eureka moment to create a shock-resistant case. How tests included running over prototypes with a car and throwing them from the top of a building (specifically, from his office toilet's window).
But the affable Ibe has long stopped designing G-Shocks – he's leaving that to the younger designers now, he said – and instead has been playing the role of ambassador-at-large, crisscrossing the world for various events and launches.
One of his more memorable experiences wasn't even in front of a live crowd but a cartoon band on YouTube. For last year's popular collaboration with Gorillaz, Ibe appeared having a chat with two of its virtual members.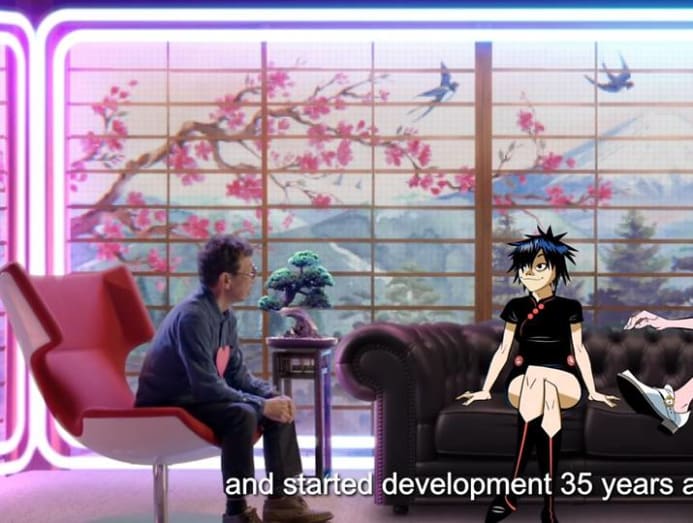 "It was a very big studio and there were a lot of cameras – the video was only three minutes but it took from morning till midnight to do it. And Gorillaz was very unique," he recalled.
The unusual team-up even resulted in one of Ibe's longtime dreams coming true – seeing aliens wear G-Shocks thanks to one of the videos that saw the band go to outer space. "I imagined an alien named Mr Taro wearing one three years ago," he quipped.
CASIO DOESN'T EQUAL G-SHOCK
Despite the many exciting things he's been doing, Ibe comes across as a simple albeit quirky person.
When he's not busy being Mr G-Shock, he's planting vegetables in his garden in Saitama, Japan, where he lives. He doesn't wear the more complicated versions but instead sticks to the same three watches he's had for years – the "square" old school DW-5600 model in different colours.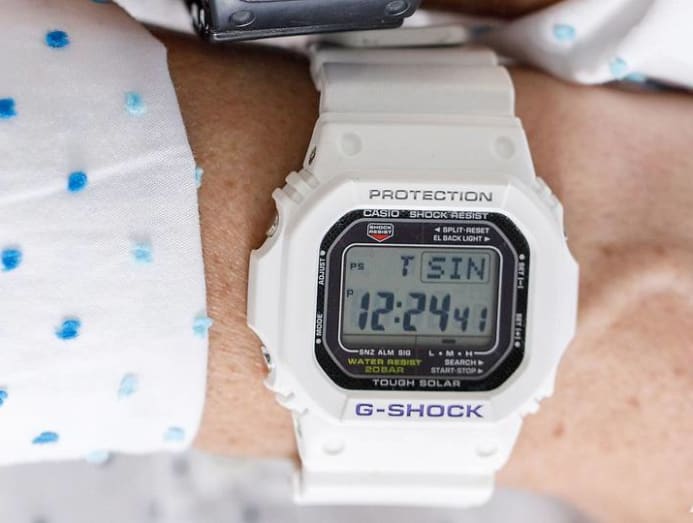 He wears the black one during Spring/Autumn, a red version for winter, and during his trip to Singapore, his summer go-to was the white version. His most precious watch – the extremely rare "Project Team Tough" model given to the original team who came out the first one – is safely kept at his desk.
He's also quick to give credit where it's due. When asked if the G-Shock's success has overshadowed other watches in Casio's lineup, he pointed out that the effort and creation put into other non-G-Shock watches were the same. "People think Casio equals G-Shock but it's not," he said.
And while he's obviously loyal to his baby, he admires Swiss-made watches, even as he stops short of actually naming brands. "Swiss watches have a long history and legacy, and I respect that. To have this kind of 'core' that never changes is something I appreciate," said Ibe.
CULT FOLLOWING AND 18K GOLD WATCHES
And what does he think about G-Shock's cult following? For a watch that was initially built for construction workers, he's been amazed that it's become the go-to timepiece for everyone from hip-hop musicians to streetwear fashionistas to skaterboys and girls.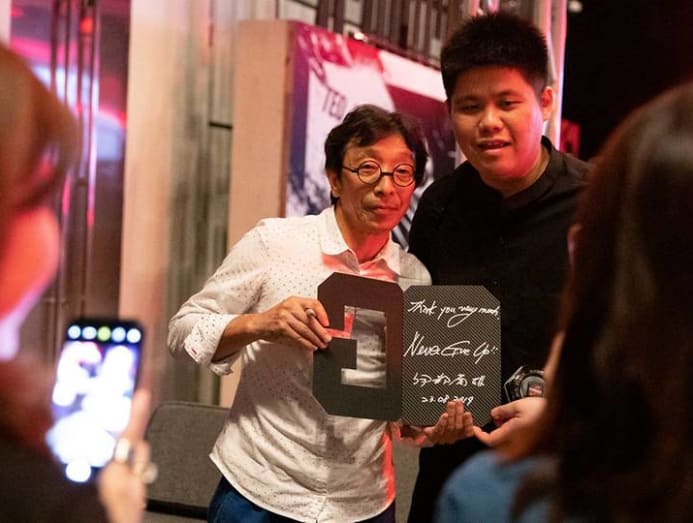 And in recent years, the humble watch has been embraced by the luxury set, too, as it goes up-market and makes appearances at events like Baselworld.
Early this year, a limited edition solid gold G-Shock was announced. Made entirely out of 18k gold, it was priced at a whopping S$100,000.
But in usual Ibe fashion, he quickly points out that these two price-categories can co-exist – and that even those gold watches have to go through the same stringent standards as the more affordable counterparts (assuming someone would actually try and drop a gold watch from the top of a building, of course).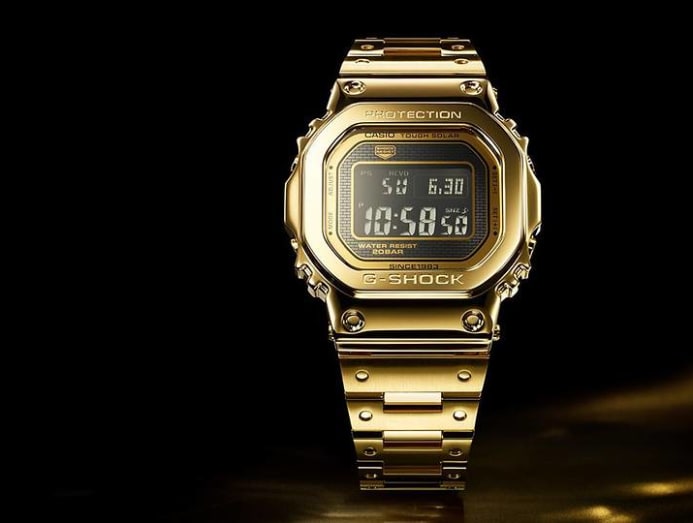 When asked if he foresaw G-Shocks going full-on into the smart watch realm – and even having its own version of a Siri or Alexa assistant, he simply smiled. "Whether technology will be able to do it is one aspect but another aspect is whether it's suitable for our lifestyle," Ibe replied. "But there's definitely some potential."
For someone whose entire public identity seems to be intertwined with a watch, it might be surprising to find out that Ibe does have his limits.
While he's said in previous interviews how he hopes people would wear G-Shocks as part of their body, meaning to not worry about being too careful with it, it doesn't mean it's something he sleeps or takes showers with.
"Honestly speaking, when I go home, I take it off. It's like giving a sigh of relief – I'm back to my own self," he said. "It's still a watch."