Stress, smoking and bad diets equals grey hair – can you still reverse the process?
While genes play a role, the rest of it is really up to you. Experts explain the science behind premature grey hair, and why there's hope just yet. If you start early.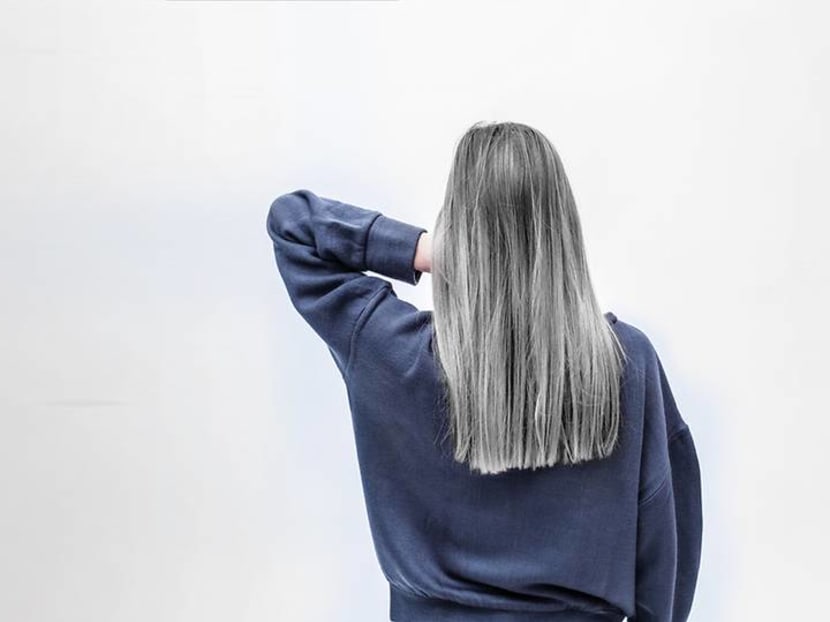 While ash grey is a trendy hair colour to sport right now, the very sight of white or grey strands of hair peeking from our lustrous mane would still get many of us whining about our ageing looks.
So when the greys aren't welcome, can we possibly reverse the process? The long and the short of it is – perhaps, but within limits.
To get to the root of grey hair, it's first important to understand the anatomy of hair. According to Lisa Tan, Managing Director (Singapore) of Ales Group, which owns haircare brand Phyto, each hair bulb has dermal papilla cells which determine the formation and life cycle of hair.
Melanocytes on these cells produce and distribute melanin (a pigment that determines our natural hair colour) which is then transferred to the keratinocytes that make up the cells in the hair shaft.
"The greying process, also known as canities, is caused by the loss of hair colour, which also means that the melanocytes are not producing as much melanin as before, therefore they are unable to transfer the melanin to the kerinocytes. When this happens, your hair appears to turn grey or white," explained Tan.

Genes account for about 30 per cent of hair's greying, with the remaining 70 per cent due to other factors.

What are the common causes of grey hair? "Genetics play a role when greying starts with common signs of grey visible during middle age," shared Peggy Goh, Principal Trichologist at DRx Medispa.
"Genes account for about 30 per cent of hair's greying, with the remaining 70 per cent due to other factors such as unhealthy lifestyle, oxidative stress, underlying medical conditions, nutritional deficiencies as well as products and services using harmful chemicals."

REVERSING THE GREYING PROCESS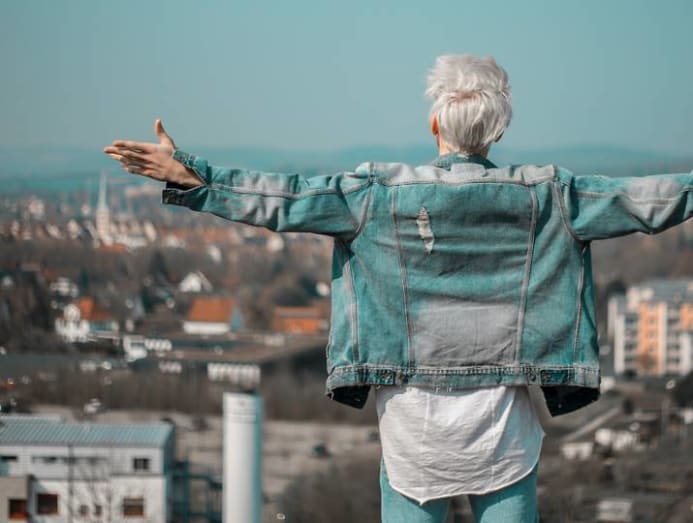 The crucial question is: Can you really turn the greying process around and get your natural colour back without hair dye? While the experts say it may be possible, they emphasise that this really depends on a variety of factors.

Keeping a healthy lifestyle and lowering stress levels may get you your dark locks back.

Goh stated that one of the key contributing factors to premature greying is oxidative stress that can occur when there is an imbalance of free radicals and antioxidants in the body. 
"Uncontrolled oxidative stress can accelerate the ageing process and may contribute to the development of several conditions, premature greying is a common barometer to overall wellbeing," she said.

Stress, smoking and an unbalanced diet can cause hair to turn grey prematurely. So in these instances, keeping a healthy lifestyle and lowering stress levels may get you your dark tresses back. 
In fact, Goh advised that getting sufficient rest to re-energise and de-stress may help. "Managing and adopting a lifestyle that reduces oxidative stress plays a key role," she explained. 
Diet, too, plays a vital role. Eating foods rich in omega-3 fatty acids and zinc such as fish, seeds as well as leafy greens like kale and broccoli, can help in reversing the greying process.
Some haircare brands have developed products and treatments that claim to be able to help you get your natural colour back. But again, some have been known to work more effectively with premature greying and not greying due to ageing.   
At the end of the day, the possibility of reversing greys really depends on the individual and the factors that have caused the greying. "Once a person loses all their melanocytes, they would be unable to produce melanin and therefore their grey hair cannot be reversed," Tan stated.    
TIPS TO PREVENT GREYING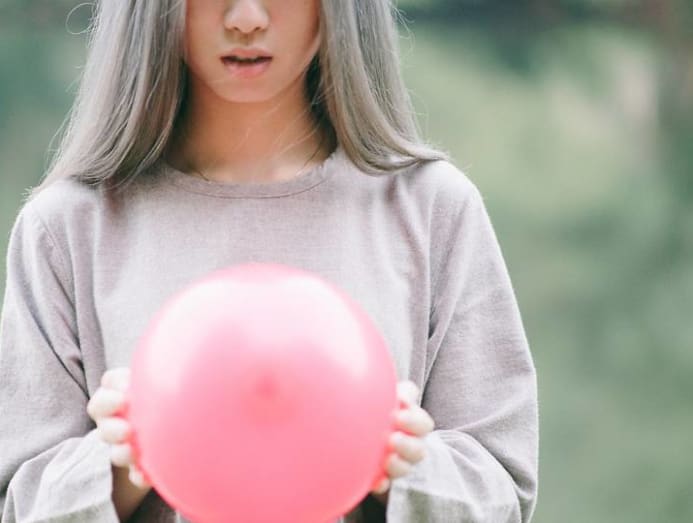 There is a higher chance of preventing grey hair than reversing it, so if your hair hasn't started turning white, take heed:

EAT A HEALTHY DIET
"A diet rich in antioxidants can reduce oxidative stress. For example, seafood, eggs, and meats are good sources of vitamin B-12, and milk, salmon, and cheese are excellent sources of vitamin D," said Tan. Consuming more antioxidant-rich food such as vegetables and fruits may also help to prevent hair from greying. Goh advised avoiding processed and refined sugars. "Consume wholefoods where and when possible, and foods free of pesticides, herbicides, and fungicides," she added. 
EXERCISE REGULARLY
Consistent exercise can help to stave off ageing by keeping your blood circulation going and ensuring that your bodily functions are healthy.
GET SUFFICIENT REST
Adequate restful sleep as well as taking time to relax will help your body rejuvenate and contribute to healthy hair. 
TREAT YOUR HAIR WITH CARE
Goh advised using haircare products that are free of harsh ingredients such as paraben, sodium lauryl sulfate (SLS) and sodium laureth sulfate (SLES), and also to avoid over-washing your hair.
"Be mindful of the products you use to wash, dye, and style your hair. Bleaching and harsh shampoos can lead to damage and early white hair," said Tan.
QUIT SMOKING
"Smoking has adverse effects on the body and contributes to white hair," said Tan. Stub it out as smokers have been known to have a higher chance of going grey.
SOME HANDY PRODUCTS TO TRY

DRX COLOR RESTORATION ESSENCE, S$199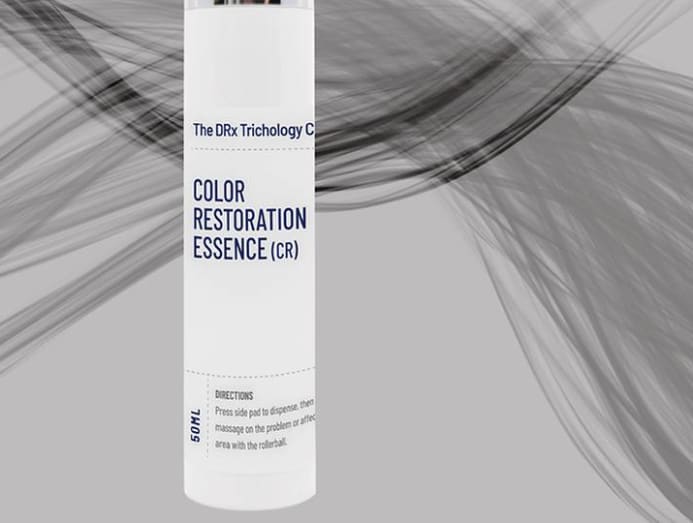 Helps to rejuvenate hair cells and re-pigment the hair root to tip with patented active ingredients that boost melanin production and promote the stimulation of blood circulation. It is also packed with healing and anti-inflammatory effect benefits.
PHYTO RE30 GREY HAIR REPIGMENTING TECHNOLOGY, S$70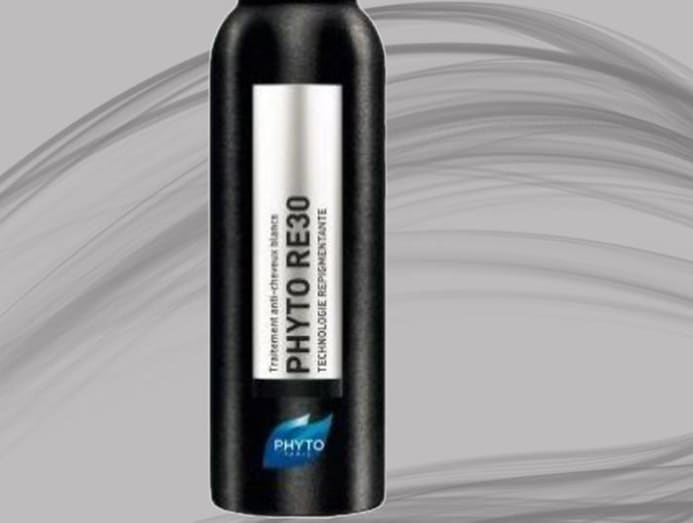 Features an innovative patented ingredient called Peptide 30, along with Purple Tulip. This formulation increases the melanin synthesis and boosts the melanin transfer from our scalp to hair, reversing the greying. It can also prevent greying as it is a catalase booster and hydrogen peroxide inhibitor.
SHISEDO PROFESSIONAL ADENOVITAL SCALP POWER SHOT, S$100
With active ingredients such as adenosine, carrot extract and nicotinamide, this formulation goes deep into the layers of the hair to treat the scalp, making your hair strong, healthy and lustrous.
TRICHODERM BLACK SERIES ANTI GREY HAIR TREATMENT SERUM FOR MEN AND WOMEN, S$89.90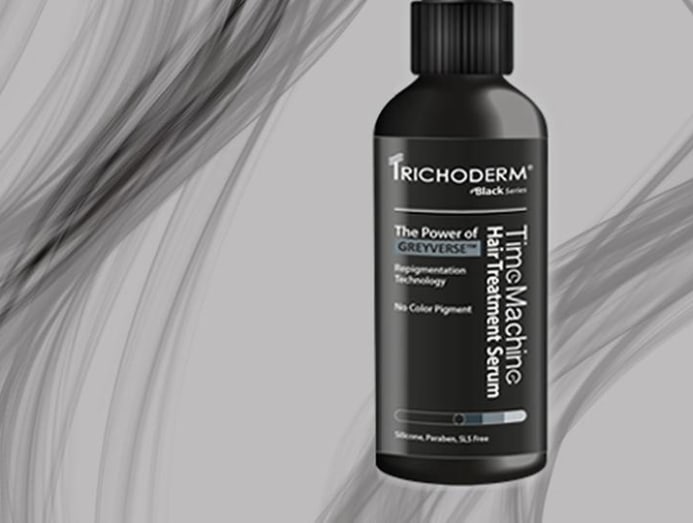 Boost the hair's natural pigmentation process and protect it against depigmentation with cutting-edge ingredients such as Japanese botanical extracts, black soy bean extract and Swertia Japonica extract.
PHS HAIRSCIENCE AGE DEFY REVERSE ACTIVATOR, S$275
An intensive home treatment that tackles premature greying with the patented SigGrow Mela technology. By stimulating and magnifying cell signalling between hair cells, pigment cells are activated to increase melanin production.