How to pamper yourself at home with this easy head-to-toe skincare guide
Now that you've got a lot of time on your hands, why not give your neck, hands, feet and body some DIY TLC?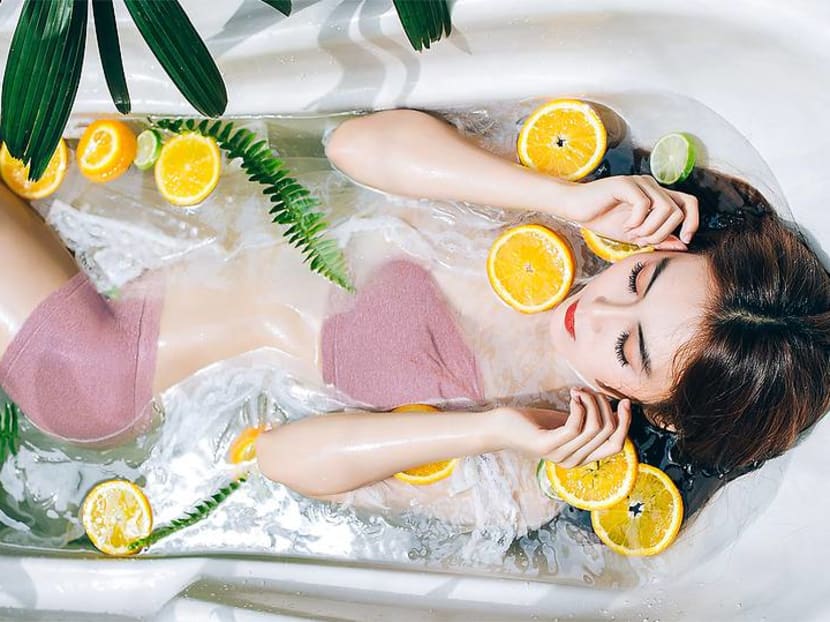 There are plenty of upsides to spending most of your time at home: You can catch up on all those Netflix shows, cook or bake as if your life depended on it, and shop online non-stop.
And if you're waiting for the day you can finally enjoy all those beauty services, it's a chance to experiment with beauty rituals – especially ones you could never manage to fit into your day.
Now is the time to take it slow and enjoy the full experience of self-care. And because you're probably not spending as much as you used to, why not consider getting a few products and thoroughly pamper your hands, neck, body and feet by yourself? Your skin will thank you for it.

FOR YOUR NECK
Neglect your neck, and it'll show very clearly in years to come. Exfoliate the area once a week while you are doing the same for your body, so as to clear away dead skin cells and prep it for skincare.
If you'd like to keep your neck looking youthful for as long as possible, a neck cream is absolutely necessary. Don't wait till it's too late – start using one nightly once you hit your thirties.
CLARINS EXTRA-FIRMING NECK ANTI-WRINKLE REJUVENATING CREAM, S$125 (50 ML)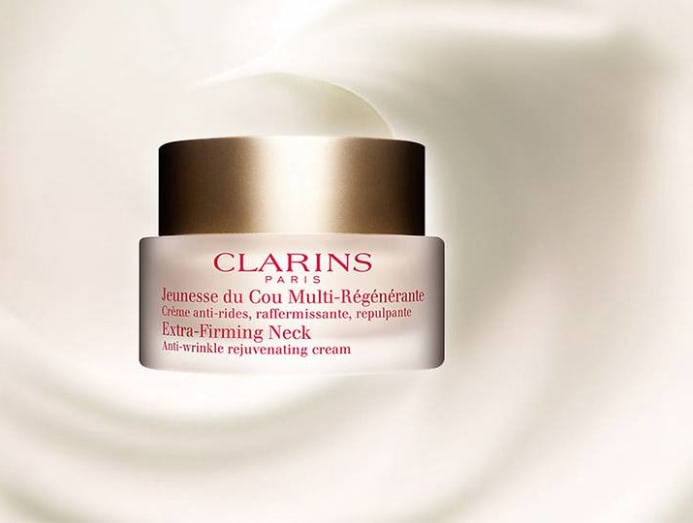 Lightweight, non-sticky and non-oily, this product applies and absorbs like a dream – an important consideration if you don't have the air-conditioner on 24/7 in this heat. There's good reason why it is one of the most popular neck creams – it visibly firms and smoothens the skin without being too costly.
ESTEE LAUDER RESILIENCE NIGHT FIRMING/SCULPTING FACE & NECK CREME, S$179 (50 ML)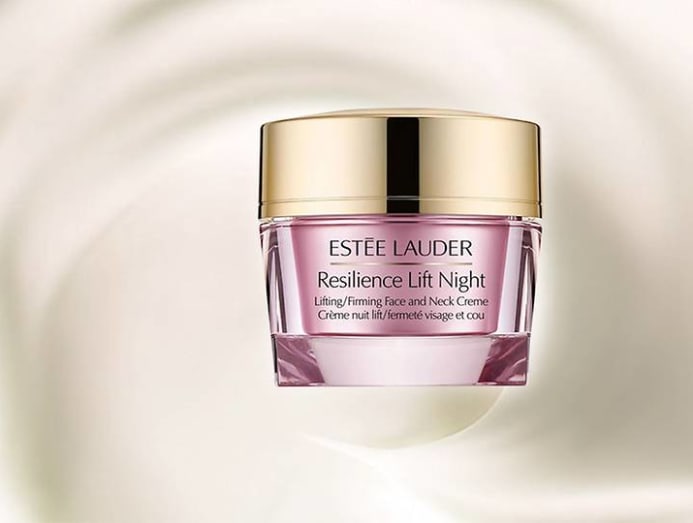 For those who'd rather not buy a separate neck cream, this nighttime moisturiser is designed for use on both the face and neck. Besides providing skin with hydration and nourishment, it also contains a Tri-Peptide Lift Complex to boost collagen production, and can even be used as a weekly mask – how's that for a multitasking product?
LA MER THE NECK AND DECOLLETE CONCENTRATE, S$480 (50 ML)
The brand's skin-healing Miracle Broth ingredient is legendary, and now it is formulated into this luxurious, intensive balm that promises to lift and firm the skin on the neck for a more youthful appearance.

FOR YOUR HANDS
Our hands have taken a beating with all that soaping and sanitiser use, which is why your first order of business is to take better care of them. We can't cut down on washing our hands in the foreseeable future, so the solution is to buy a moisturising hand wash that's kinder to the skin and to apply hand cream as often as we can.
PS CAFE'S PS FINE SOAP, S$39 each (500 ML)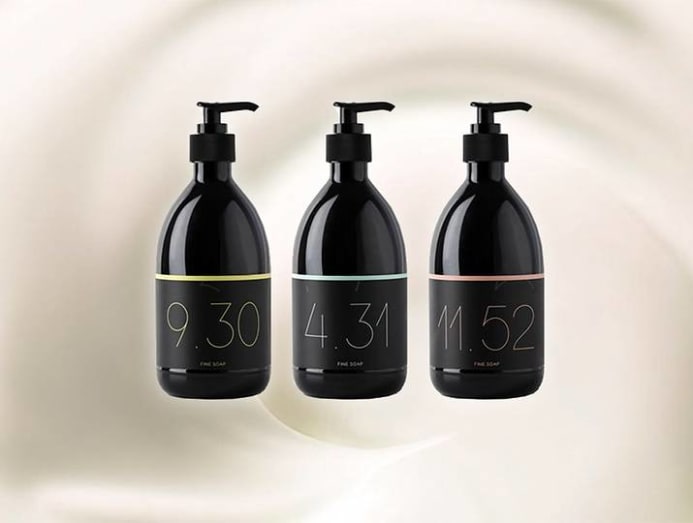 Local restaurant PS Cafe actually produces a trio of beautifully perfumed, paraben-free liquid hand soaps that turn something as mundane as hand-washing into a pleasurable experience. They contain skin-loving botanical extracts, don't leave hands feeling like sandpaper, and add instant chic to your bathroom countertop on top of that.
SEPHORA'S KORA ORGANICS BY MIRANDER KERR DAILY HAND CREAM, S$43 (100 ML)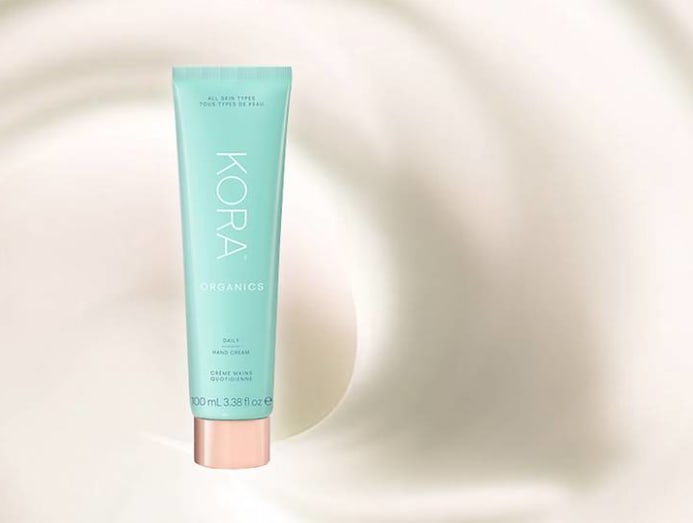 Treat your hands to this certified-organic hand cream, which replenishes, nourishes and soothes skin with a blend of botanical extracts. It contains aloe vera juice, pomegranate, olive and rosehip oils, as well as the brand's signature noni fruit extract – a power antioxidant packed with skin-brightening Vitamins A and C.
SISLEY RESTORATIVE HAND CREAM, S$112 (75 ML)
This luxurious cream that softens and moisturises skin with shea and sweet almond oil is the ultimate solution for dry, parched hands. It also contains a biosaccharide solution that binds water to skin, thus retaining skin moisture better than other hand creams. Perfect for overnight use for a pampering, intensive treat.

FOR YOUR BODY
Most of us tend to focus our skincare efforts on the face, but try to get away with the bare minimum in terms of body care. You might be inclined to forego body lotion in our humid weather, but the fact is, skin can get dehydrated in the heat, as well as from exposure to too much air-conditioning.
If you've never bothered with body scrub and lotion, start now and you'll be surprised at how much of a difference using these can make.
THE BODY SHOP'S SPA OF THE WORLD AFRICAN XIMENIA SCRUB, S$56 (350 ML)
This scrub from The Body Shop's more upmarket range has a luxurious, creamy formulation that exfoliates gently but effectively, leaving skin feeling velvety-soft without the oily film that many body scrubs tend to deposit on it. The magic ingredient? Ximenia oil, which has anti-ageing properties, and also absorbs quickly into skin.
SEPHORA'S DRUNK ELEPHANT SILI BODY LOTION, S$28 (240 ML)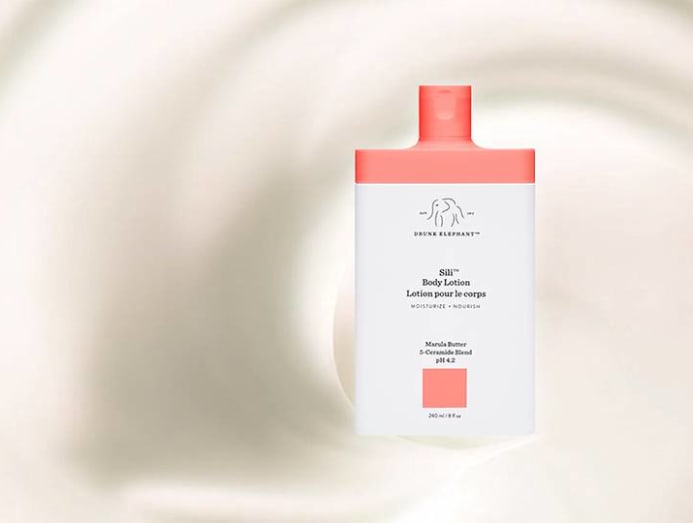 The popular clean skincare brand has finally launched a body-care line. Great for sensitive skin, this body lotion is free of nasties, but instead is packed with nourishing plant oils and moisturising squalene and ceramides that restore the skin's barrier while locking in hydration.

FOR YOUR FEET
We can't get a pedicure for now, which means some level of DIY care is required to keep your feet and soles in decent shape.
The steps are simple, but require a little time and effort. Once every two to three weeks, file down rough skin with a foot file, then scrub your feet thoroughly with a product designed for the task. 
Then, simply moisturise them with a proper foot cream (which, of course, can be applied nightly if you're diligent about it).
LOOKFANTASTIC'S MARGARET DABBS LONDON EXFOLIATING FOOT MOUSSE, S$35 (100 ML)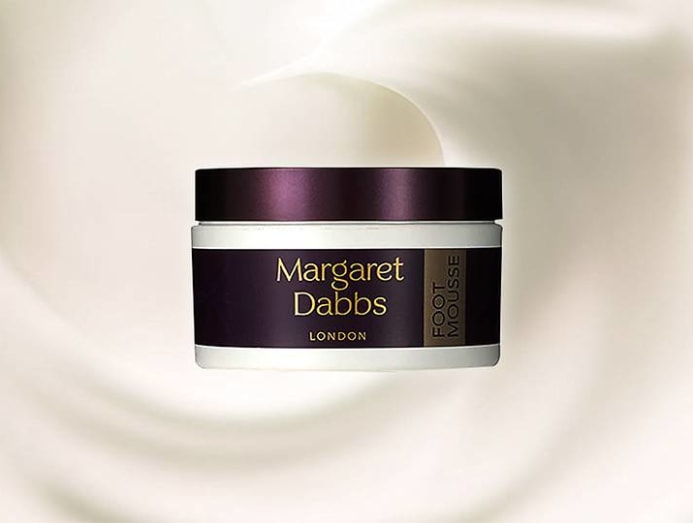 No amount of foot cream you apply is going to work if you don't exfoliate beforehand because thick layers of dead skin cells are obstructing its passage into the skin. This product sloughs away those dead skin cells with pumice and ground tea tree leaf, while the emu oil in it intensely nourishes the skin.
LOOKFANTASTIC'S THIS WORKS PERFECT HEELS RESCUE BALM, S$28 (75 ML)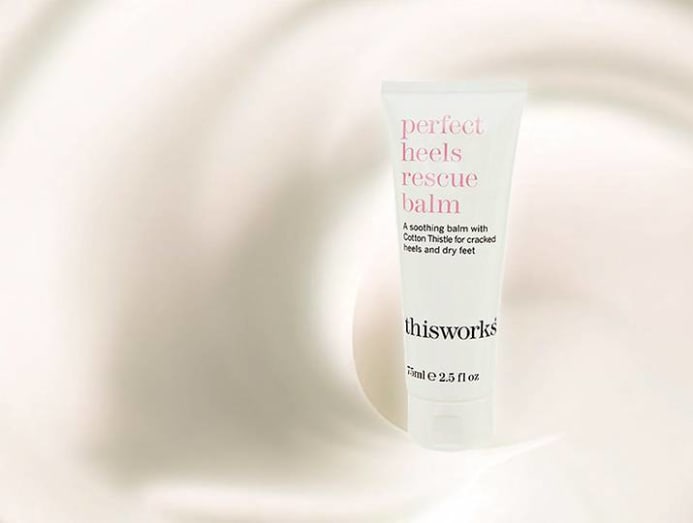 A regular body moisturiser isn't rich enough to properly hydrate and penetrate into the skin on your feet – particularly the soles. Which is why foot creams are typically thick in texture, like this skin-regenerating balm that contains cotton thistle to prevent and repair cracked heels and dry feet.