Clarence Lee's step-by-step guide to faking flawless skin
Good skin is something one must be born with. Great skin, however, is something one can learn to fake.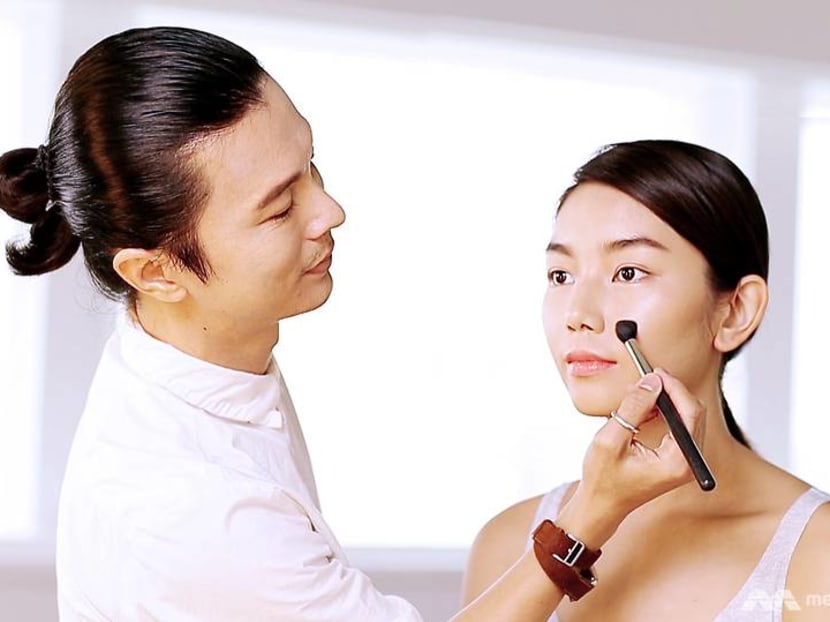 How does one achieve perfect skin? If you're aiming for that flawless Korean "glass skin" look, a 10-step beauty regime is pretty much non-negotiable. But what if you're not quite there yet?
Celebrity makeup artist Clarence Lee will have you know that with a little preening, flawless skin is for everyone. 
Sometimes you just have to, well, fake it a little. Here's how to achieve that in four easy steps.
1. GET YOUR BASICS RIGHT 
Complete your skincare regime, then apply sunblock. Don't forget your neck.
2. BE A NATURAL
Apply a primer onto forehead, nose, cheeks, and chin, then smooth on an illuminating foundation. Use your fingertips if you don't have a brush.
Next, dab concealer under the eyes, sides of nose, and corners of mouth. Set with a light dusting of powder.
3. PAY ATTENTION TO THE DETAILS 
Apply powder in a darker hue along jaw line and nose, and under the cheek bones. This helps the face appear slimmer and more contoured.
Using a shimmer powder, dust above cheek bones, forehead, nose and chin.
4. KEEP YOUR EYES ON THE PRIZE 
Fill in the brows. Curl lashes and coat with mascara. And you're done!

Photography by Aik Chen, hair by Edward Chong/Evolve Salon, model Sheryl from NU Models.