Tired of the usual cat-eye look? Get playful with your eyeliner for the weekend
From the reverse cat eye to pop art colours, whimsical doodles and colour blocking, eyeliner makeup goes beyond looking like dear Amy Winehouse.
Ancient Egyptians are believed to have lined their eyes with soot as early as 400 BC, and the higher their status in society, the more winged their eyeliner would be. Just think Cleopatra and the extreme cat eye.
Fast forward to 2018. Christian Dior's creative director Peter Philips "doodled" his way to graphic eyes. Chanel's global creative makeup and colour designer Lucia Pica took the winged eye to stratospheric height with #thefridayvibe bold eye. The amazing Pat McGrath of Pat McGrath Labs turned the cat eye into gold, quite literally.
Have a little fun with your makeup this weekend. Here's how you can try the graphic eyeliner trend this season in five ways, from the easiest to the most, well, eye opening.  
THE OBVIOUS UNDER-LINER
Instead of the top liner, wear yours on the bottom lash line – and only the bottom lash line. Pick a black or brown shade, trace it along your lower lashes, then flick the pencil upwards to create a wing. Bold shades of turquoise and purple are fun alternatives for a night out.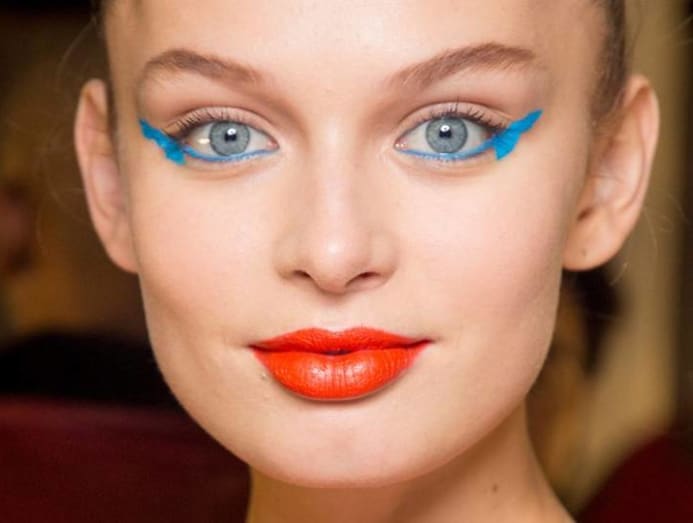 TOP AND BOTTOM LINER
Since we are on the topic of coloured eyeliners, take a little makeup inspo from Dior, where models had both the top and bottom lash lines rimmed in pop art-worthy neon colours.
The inspiration behind this: Peter Philips, creative and image director for Dior Makeup, coordinated the eyeliners with the different coloured sunglasses from the collection. Too club kid for your taste? A dark plum is a surprisingly wearable alternative.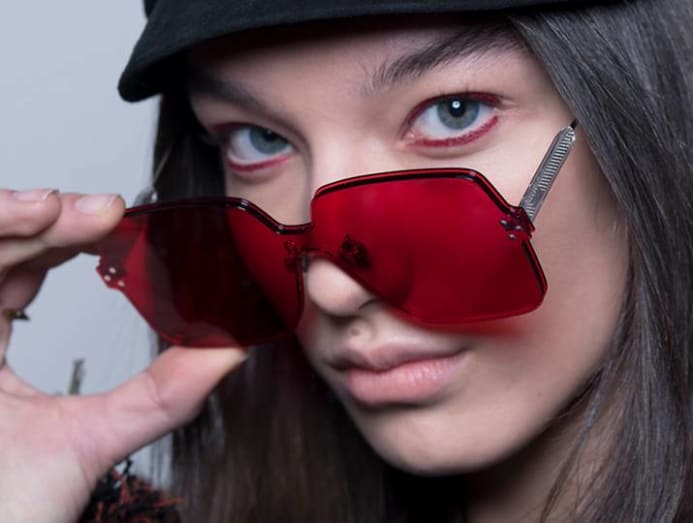 DRAMATIC CAT-EYE
If you typically skip eyeshadow and use just the eyeliner for your entire eye makeup, here's how to take it up a notch: Create a thicker cat-eye shape with your eyeliner.
Think one that covers half of your entire lid because being subtle is not the point here. Just look at Ashish where the brand's signature sparkly designs were paired with sexy, exaggerated cat-eye makeup. Cleopatra would approve.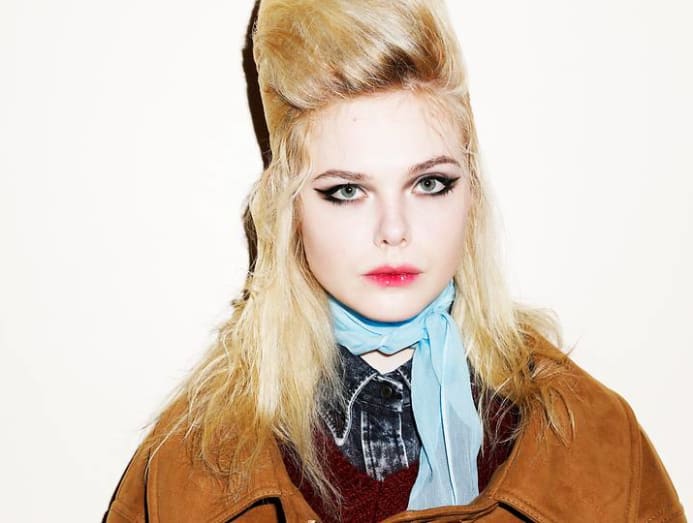 COLOUR BLOCK EYELINER
Use your eyeliner the way you would a fat crayon to paint on a thick block of colour, ending it with a squared-off edge.
At Delpozo, the choice of colour was a futuristic silver. At Prada, Pat McGrath gave the models elaborate thick flicks in shades like blue and violet, complete with Swarovski crystals.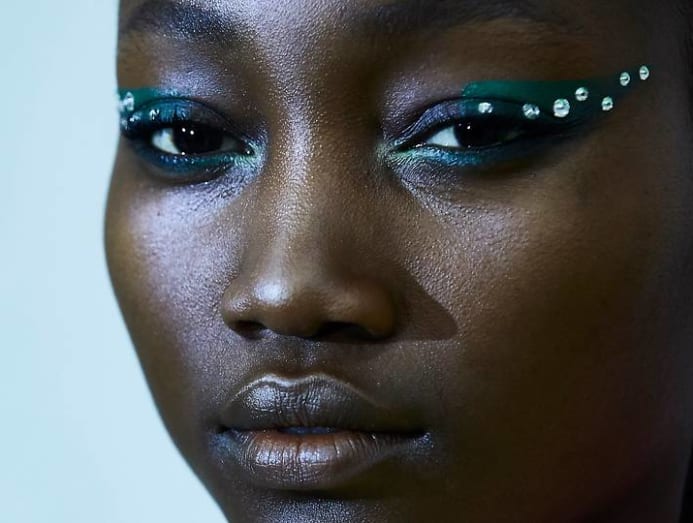 EYELINER AS ART
Use your eyeliner pen or pencil to sketch lines, swirls, shapes, even stars all over your upper lids, like Jeremy Scott's coloured eyelid scrawls on his models. You'll want to prime the skin first with an eye cream, then a makeup base.
On social media, #eyelinerartist is a real thing on Instagram – check out @raincornelius and @nadineartistry for some Pop Art inspiration.