How-to beauty: Tips on getting your naturally wavy hair in tip-top shape
Put down that straightening iron. Instead of struggling against your hair's natural texture, why not take advantage of it? Wavy hair can be gorgeous, too – if you know how to take care of it.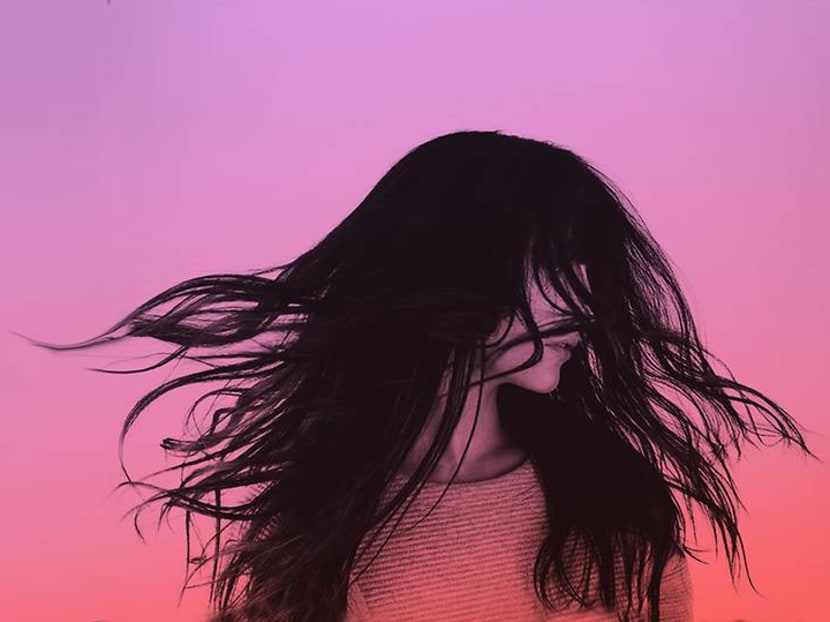 Frizz. Flyaways. Too much volume. Shapeless. All I can do is put it up in a bun or ponytail.
Ask most women with naturally wavy locks about the problems they face and these are the responses you'll most frequently get. It tends to have a life of its own, and seldom will do its owner's bidding.
Yet most of these women would choose to do battle with their waves by ironing them out with hair straighteners or flattening them with heavy-duty styling products. Only to have their tresses threaten to puff up as soon as they step outside.

The thing about natural waves, however, is that it's always wiser to embrace them rather than fight them. Aiming for straight, sleek hair is – particularly in our humid climate – a futile cause. Unless you're prepared to rebond the heck out of your waves.
Wavy hair can be gorgeous, too – what you need is to learn how to appropriately care for it so that you can keep it looking healthy and naturally beautiful. Plus, staying away from the straightening iron also has its perks – less heat damage inflicted on your hair and more time to chill.
CNA Lifestyle addresses some common conundrums about wavy hair and gives the lowdown on how to get it in tip-top shape, with some help from hairstylist Edward Chong of Evolve Salon.
ANTI-FRIZZ EVERYTHING
"The main reason why so many women find it hard to deal with their naturally wavy hair is really because they are using the wrong products," said Chong. There's nothing wrong with buying drugstore brands, but you need to be careful about the type of shampoo and conditioner you choose.
He recommended a conditioning or anti-frizz shampoo, which will help to control your waves. For better definition, try a leave-in treatment product. Argan oil, for example, will hydrate, soften and add shine to your locks without weighing them down.
Applying a curl-defining cream before styling with tools will help define the waves and tame the frizz, while boosting shine and ensuring that your style holds its shape for longer.
AIR-DRY OR BLOW-DRY?
"Blow-drying is better for wavy hair," said Chong. "It allows you to control how you want your hair to look. Use the diffuser attachment if your hairdryer comes with it – that will help to control and define waves, as well as minimise frizz, too."

LONGER IS BETTER
The shorter your hair, the more voluminous it will be, and that is why shoulder-length-to-long styles work best for naturally wavy hair. If you have very slight waves, go ahead and try a face-flattering, chin-length bob.
WATCH OUT FOR THE LAYERS
Since naturally wavy hair tends to look thick and voluminous, many women will ask for a layered cut, thinking it will help thin it out. 
While that may be true to a certain extent, Chong suggested opting for long layers, as having short layers that end high on the head will actually create more volume near the crown, which is the opposite of the effect that is desired.
Having too many layers put into your hair is also not advisable, since that will encourage even more texture and curl in naturally wavy hair.
WET OR DRY?
It's a commonly dispensed bit of advice: Wavy or curly hair should always be cut dry – since hair becomes longer when wet, there's a higher chance that your hairstylist will make a length misjudgement.

Chong, however, said that it really depends on the technique your hairstylist is more comfortable with. Dry-cutting may mean less room for length errors, but wet-cutting will help your hairstylist discern your curl pattern better and thus allow him or her to shape your hair accordingly.
"Which to use is also dependent on the condition of the hair. An experienced hairstylist will know which method works better for the client," he added.
LET'S MAKE IT CURLIER
Instead of straightening out your waves, why not consider a perm for better wave or curl definition?
Ask for your hairstylist's opinion, said Chong. "It depends on how wavy is your hair and also if your hair is fine or coarse. I would advise against it for those with fine hair." Fine hair has a thin hair shaft and is generally more susceptible to breakage and damage than other hair types.
If you'd rather not have the permanency of a perm, a curling iron could be your best friend instead of a straightening iron. Define your waves and enhance or correct their curl pattern with a wide-barrelled curling tong.