How to achieve a brighter complexion when your skin is looking dull
With a little bit of work, it's possible to banish that uneven skin tone. Here's a step-by-step guide.
Does your skin feel rough to the touch, and looks rather lacklustre and "tired"? According to Dr Chuah Sai Yee, a consultant at the National Skin Centre, sun exposure, pollution and ageing are the main causes of uneven skin tone.

"When skin is repeatedly exposed to UV light, sun damage occurs. As we get older, skin weakens and the regularity of melanin production is affected, leading to brown spots and uneven skin tone," said the dermatologist.
Another trigger could be hormonal imbalance. "Melasma, a pigment disorder that results in blotchy, brownish facial pigmentation, is commonly experienced by women who are pregnant – which is why it's also known as the 'mask of pregnancy' – or those on contraceptives."
But it's not all bad news if your complexion seems lifeless. It's possible to even out skin tone to decrease dullness and skin discolouration. Just follow these steps, along with some suggestions on what products to use.
DON'T SKIP THE MOISTURISER
First things first, get the basics right. Skipping moisturiser can lead to dry and dull skin, as well as introduce the appearance of fine lines. "A moisturiser helps soothe skin and prevents dryness and redness," said Dr Chuah. Use a daily moisturiser with hyaluronic acid to lock in the moisture in the day and a rich, nourishing moisturiser to repair at a cellular level in the nighttime.
Chanel Le Lift Serum, S$222
Hyaluronic acid and black peppermint grown in the Drome region of France come together in a patented complex that targets oxidation mechanisms in the skin so you get maximum hydration.
IDS Moisture Boost, S$135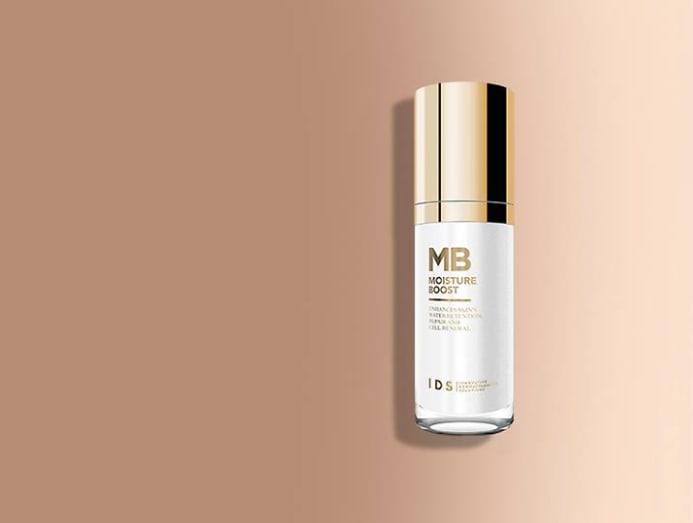 Not only does this moisturiser fight dryness, it also helps with skin sensitivity thanks to a curated blend that includes essential ceramides, and skin-repairing and emollient ingredients. 
Cle De Peau Le Serium, S$380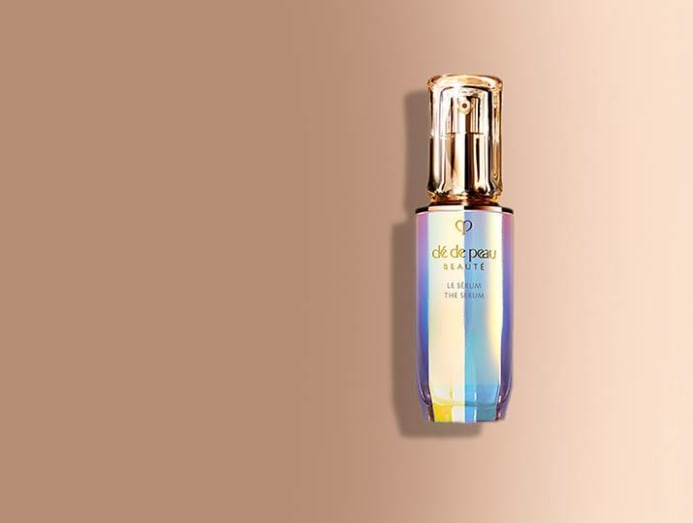 Unlike other serums, this is a first-care step that goes on before the essence or toner. Containing an algae complex known as Kelplex, the serum helps activate skin's regenerative power naturally.
USE SUNSCREEN
Protecting the skin is equally important. "Use sunscreen regularly to prevent sun damage such as immediate redness and peeling from a sunburn. It also prevents the formation of sun and age spots," said Dr Chuah. Pick a water-resistant sunscreen that has at least an SPF of 30 to protect from harmful UVA and UVB rays. Apply the sunscreen at least 15 minutes before going out into the sun and top up every two hours.
La Roche Posay Anthelios Sunscreen, S$46.90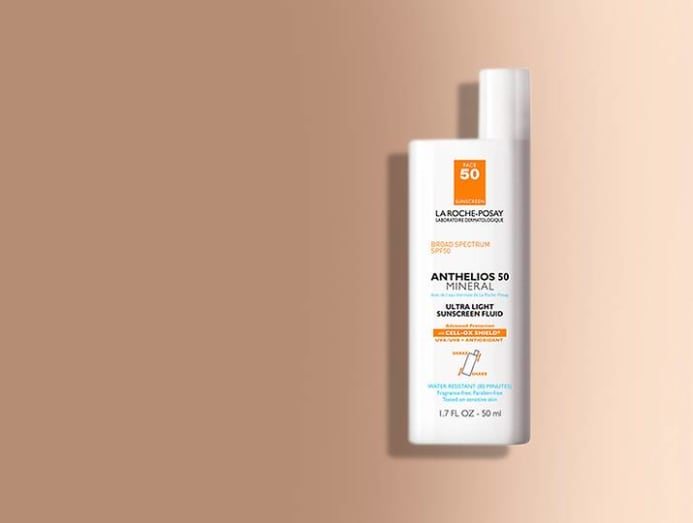 The formula contains vitamin E, herbal extracts, and antioxidants to soothe stressed-out skin and shields you from the crazy hot sun. 
Anessa Perfect UV Suncare Milk, S$39.90
Japan's number one sunscreen for 17 consecutive years got an upgrade – with an improved aqua booster EX technology that forms a UV protection veil upon contact with sweat.
Neutrogena Hydro Boost Water Gel Lotion SPF 50, S$19.90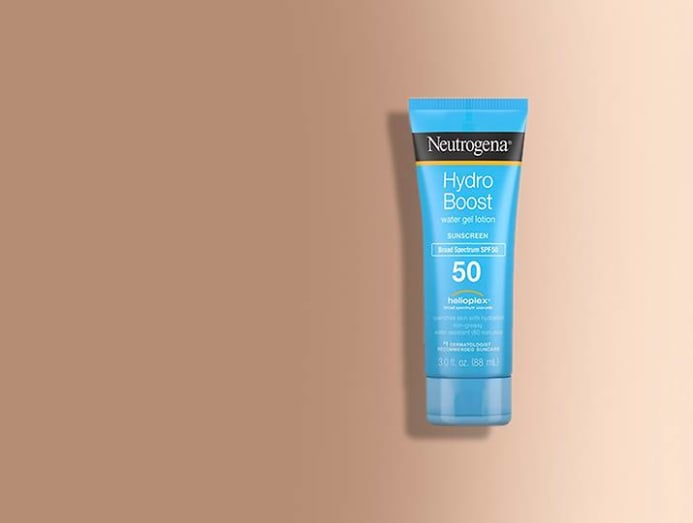 You never get that sticky feeling with this gel lotion that feels cool upon application and dries with a light hydrating finish.
EXFOLIATE REGULARLY
Your skin is on a relentless pursuit to repair itself, shedding away old skin endlessly. But dead skin can look flaky and will inadvertently dull your complexion. To remove, use an exfoliation cleanser to slough it away at least once a week or invest in a cleansing brush to remove surface build-up daily. Regular exfoliation allows plump new skin cells to surface for a brighter complexion.
Sunday Riley Good Genes All-In-One Lactic Acid Treatment, S$223
The smell of lactic acid takes some getting used to, but it's nothing that holding your breath for three short seconds can't sort out. You'll likely be holding your breath for a lot longer, though, gasping in amazement at how smooth your skin feels after just one use of this treatment.
Kate Somerville Exfolikate Intensive Exfoliating Treatment, S$129
Kate Somerville is LA's most sought-after facialist whose celebrity client list reads like an Emmy results list, so trust her to come up with an exfoliating treatment that preps the skin for a fresh-from-the-clinic complexion. The formula smooths with honey and polishes with papaya extract and pumpkin ferment.
Dermalogica Daily Microfoliant, S$103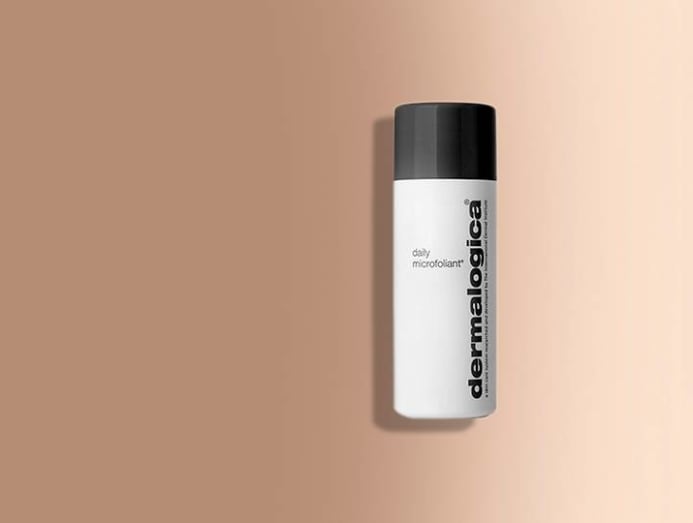 Never mind if you can't look like Cate Blanchett but you can take a leaf from her beauty regime. The flawless-looking actress is said to travel with this powder exfoliator that uses rice bran and salicylic acid to remove dead skin. It also includes anti-inflammatory ingredients like colloidal oatmeal and green tea to soothe skin.

BRIGHTEN AND LIGHTEN WITH VITAMIN C
Vitamin C doesn't just help fight off that nasty cold, it is also a powerful antioxidant that is known for its skin-brightening ability. Dr Chuah said: "Vitamin C helps to fend off free radicals that are responsible for causing pigment cells to produce melanin that is the chief culprit for creating an uneven skin tone."
Skinceuticals C E Ferulic, S$248
Not only does the formula contain a high concentration of pure vitamin C (15 per cent), it also contains vitamin E (1 per cent) and ferulic acid (half a per cent) to help even out pigmentation, so you needn't have to worry about free radicals caused by UVA/UVB, infrared radiation, and pollution. 
Drunk Elephant C-Firma Day Serum, S$114
This contains everything that's good for you: Vitamin C, ferulic acid, pomegranate and pumpkin enzymes all help with cellular turnover and even gently exfoliates the skin.
Kiehl's Powerful-Strength Line-Reducing Concentrate, S$105
The reason why this Vitamin C serum sells at a rate of over one bottle per minute around the world is because of its ability to improve skin texture and reduce the appearance of fine lines. Not only does it boast a higher concentration of pure vitamin C (also known as l-ascorbic acid) than its peers, it also comes packed with hyaluronic acid that offers high levels of hydration.