Thinking of getting a new wallet for Chinese New Year? Here are our top picks
Some believe it's a symbolic way to build wealth and enhance luck. But even if you don't, these still look pretty stylish.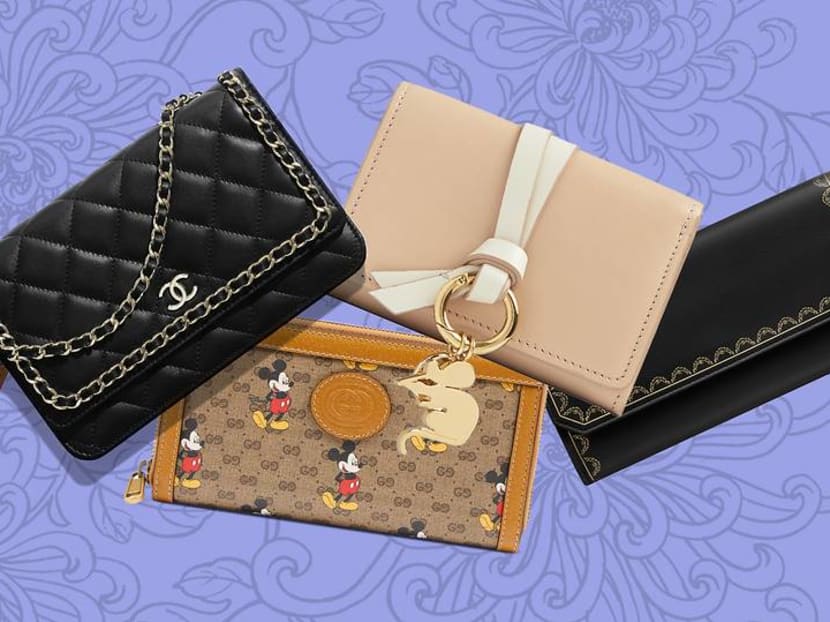 Amassing wealth is something that's probably on most people's Chinese New Year resolution list. And according to symbolic tradition, buying a new wallet is a good place to start.
It's believed that choosing the right colour is crucial to attracting wealth. For example, black represents prosperity and is particularly helpful in spurring career advancement and business fortune. Meanwhile, brown is said to have the ability to help curb spending, thereby increasing savings. Yellow attracts money, period. (On a side note, pink attracts luck when it comes to relationships, making it the colour for those looking for love.)
And then you've got those to avoid: Red is said to burn away wealth, while blue symbolises water (and wealth, supposedly) flowing out.
Aside from colours, some beliefs passed down by older folk include filling your new wallet with cash to symbolise abundance and throwing out expired credit cards and receipts as they represent debt. Other things to note: A long straight wallet that keeps your money neat and in mint condition comes in handy for enhancing wealth, while irregularly-shaped wallets and second-hand ones aren't good (the latter supposedly imbibed with the luck – or lack thereof – of its previous owner.
Then again, if you're not into all of these, you could always do with a new wallet anyway, Chinese New Year or not. Here are some of our new wallet inspos.  
COACH'S SMALL ZIP AROUND WALLET WITH HORSE AND CARRIAGE PRINT AND RAINBOW, S$175
Second-hand wallets are supposedly not a good thing because of residual "bad energy", but that doesn't mean you can't go for the vintage, retro look. Its iconic rainbow, horse and carriage designs hark back to the past while its zipper design is totally au courant.
Here's what logomania with a touch of minimalism looks like. This bi-colour option says (but doesn't shout) "designer". And it's easy on the, erm, wallet, to boot.
KATE SPADE'S TOM & JERRY CHAIN WALLET, S$350
Jerry from Tom & Jerry lends his fame to Kate Spade this Chinese New Year. This crossbody wallet will hold your lucky money and trusty credit cards, with room to spare for bits and bobs like a lipstick and a mobile phone. Not big on shoulder straps? Just slip the metal chain off and it's a wallet clutch.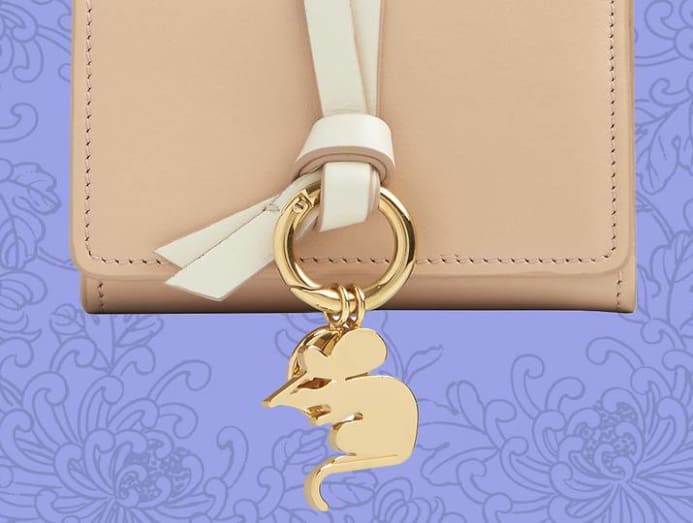 2020 is the Year of the Rat – which makes this wallet's adorable rodent charm timely and gives your new purchase just that bit of edge.
CARTIER'S GUIRLAND DE CARTIER FLAP INTERNATIONAL WALLET, S$840
In the market for a classic black wallet that'll last? This understated option features the golden Cartier marking that only the truly discerning will pick up on. It also comes in a mini size.
If your feng shui belief of losing wealth is stopping you from getting irregularly shaped wallets, this might be a compromise. The modernised Mondrian design plays on optical illusion without compromising on form and function. 
GUCCI'S DISNEY X GUCCI ZIP AROUND WALLET, $1,050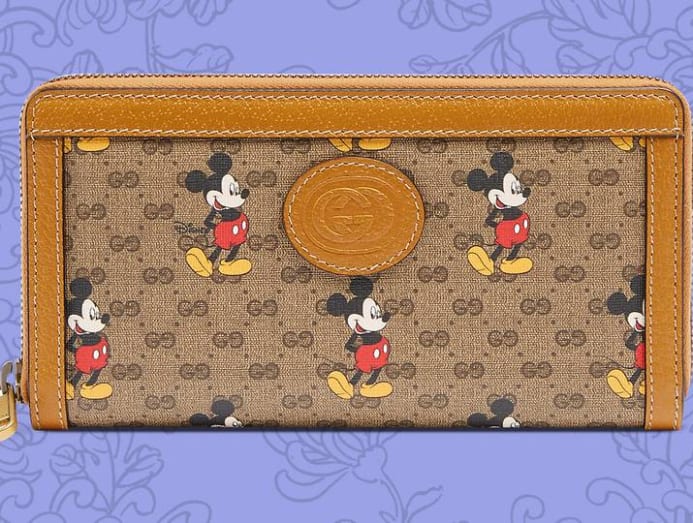 For those looking to curb spending, here's a brown wallet with a difference. Far from a yawn, this number features a remake of Gucci's GG pattern from the 1980s and offers a nod to the Year of the Rat with Mickey Mouse taking centre stage. How cute is that?
LOUIS VUITTON'S EPI LEATHER TWIST WALLET, S$1,550
There are two compartments for money (hello, abundance!), a zipped coin pocket, multiple card slots, and an LV Twist lock to hold it all in. Now this is what an abundance and prestigious combo looks like.
This punk-rock rendition breaks away from wallet norms. It's basically two for the price of one, with the addition of a chain offering cross-body convenience and the option to double up as a purse.