How to choose the right shapewear for a slimmer look (or to hide that muffin top)
Bodysuits, waist cinchers and camisoles can give you that instant nip and tuck when things don't fit right. The question is – which shapewear should you use? We break it down.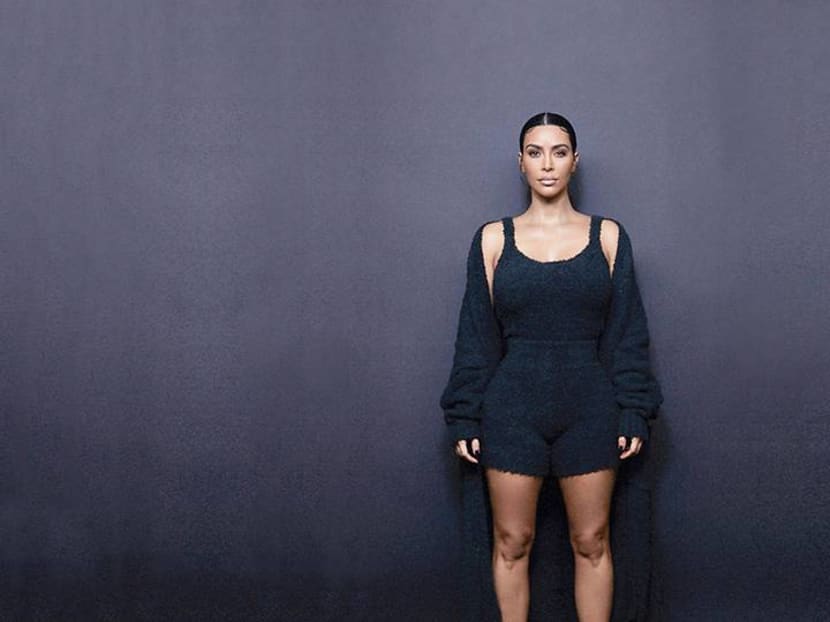 Our bodies aren't perfect. Maybe there are times you wished you looked five pounds lighter or could wear one dress size smaller. Or that you wanted perkier boobs or a more bubbly butt. Or really don't want bra/back fat, a muffin top, a poochy belly or bumpy cellulite marring the lines of your #OOTD.
If you're not up for some body positivity pep talk, the good news is that proper shapewear can deal with any – or all – of those issues.
As Commando founder and designer Kerry O'Brien said on her website: "The right underwear can do wonders for how a woman looks in her clothes. When you have the right foundations, you feel that much more confident and beautiful."
Indeed, shapewear can temporarily "condense" your fat, and even redistribute it to look more flattering.
It can give you a slimmer, more streamlined silhouette, while helping your clothes sit better for a more flattering fit. It also protects you from wardrobe malfunctions and improves your posture, translating to a more confident you.
What's more, shapewear can also provide health benefits, such as stimulating circulation, and providing support to muscles.
But where do you start your hunt for the right shapewear? Consider the following tips:
BUY THE RIGHT SIZE AND CUT
Obviously, buying shapewear that's too large totally defeats its purpose. But don't go to the other extreme and buy shapewear that's too small – its seams might roll or cut into your flesh, resulting in unsightly lumps and bulges.
Even worse, excessive constriction can make you feel uncomfortable and cause breathing difficulties, or even cause numbness, tingling, acid reflux or blood clots. Plus, if your shapewear is difficult to remove, you might put off going to the bathroom – which can increase your risk of getting a urinary tract infection.
DON'T SHOP ONLINE – GO TO A STORE
This is not the time to be lazy – you want to actually try on the item. Bring along the clothes you plan to wear over it and, while in the fitting room, try sitting, squatting, bending over and walking around in it to check out its staying and holding power as well as comfort level. If you really must shop online, check for free returns, and order two different sizes so you can see which fits better. Then return the one that doesn't fit as well.
CHOOSE THE RIGHT MATERIAL
Many shapewear items are constructed with panels or zones made of thicker fabric or tighter weaves to hold in or lift your trouble spots. The higher the nylon content, and the thicker the material, the more the garment will alter your shape.
Lighter pieces made of thinner fabric, or even cotton/spandex, offer subtle overall smoothing; medium construction garments offer smoothing and support; strong construction items can create total body transformation temporarily.
Some shapewear comes with thermal properties while others made for warmer climes may feature fabric with cooling or odour control properties – a good option in our hot, humid weather, especially if you're prone to yeast infections.
UNDERSTAND YOUR SHAPEWEAR OPTIONS
It all depends on what your trouble zones are, and what clothes you plan to wear. Here are nine types to consider, and what they're good for.
Good for: Smoothing out back and bra fat, giving the appearance of a flatter stomach and smaller waist. Bonus points if it comes with built-in bra cups.
Good for: Eliminating panty lines, slimming down tops of thighs, hips, rear, and stomach. A high-waisted style that stops right under your boobs, with a panel that covers the stomach, helps to slim down the torso and tummy; look for a rear-enhancing style that lifts the butt, instead of flattening them. Wear with skinny jeans or bodycon dresses to look skinnier overall.
Good for: Slimming and shaping the waist, hips, thighs, and even the entire leg, and perking up your derriere, while eliminating VPL (visible panty line). A standard bicycle-shorts style is a good all-rounder – just make sure the thigh band fits properly instead of cutting into your mid-thigh, otherwise you end up with VTL (visible thigh line). A high-waist one slims the entire torso and is good for wearing under dresses; a knee- or calf-length one is good with long gowns.

Good for: Shaping the entire torso but not the hips. Wear under dresses that are looser on the lower body, or with jeans or trousers. If your behind doesn't need reining in, you can even opt for a thong style to prevent VPL.
Bodysuit with chest cut-out
Good for: Creating the illusion of a more streamlined body, while allowing you to wear whichever bra you want. The open U-shaped bust helps push together and lift up your girls, creating a sexier cleavage. A bicycle shorts- or knee-length-style is the most versatile as swimsuit-style ones can create VPL issues, while full-length ones can only be worn under long dresses.
Good for: Super-low cut and/or backless dresses and tops – perfect for cocktail and party looks.
Good for: Eliminating bulges and panty lines under thin or sheer dresses. You can even choose from various neckline and strap options. A half-slip that starts at the waist is good for wearing under skirts.
Good for: Creating a narrower, more defined waistline, while giving off a sexy boudoir vibe, as it is basically a modern corset that comes with front fastening, hook-and-eye closures, and flexible boning. What's more, you can even wear it over a shirt or a dress as a thick "belt". We say, skip the pull-on "tube" version as it is pesky business getting it on and off. 
Good for: If you've been neglecting your bicep curls, triceps dips and chaturangas. Wear under close-fitting long sleeved tops and dresses, or even as a layering piece under a sleeveless shift dress or slip dress, or strappy top.