How to curate your watch collection, according to industry experts
Just as you wouldn't build a house without a decent foundation, your timepiece collection should include the essentials. CNA Lifestyle quizzed three watch industry pros to find out just what these fundamentals are.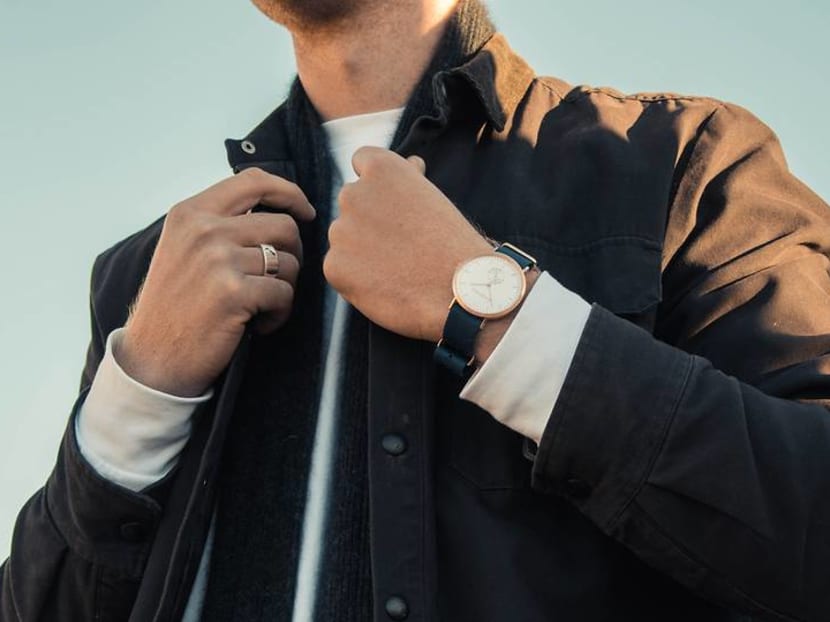 There comes a point in every man's life when he starts to realise the value of, well, value.  It's about spending time and money on only the things that matter: Family, friends, property and maybe a nice timepiece or two to mark life's milestones. As Alvin Wong, Editor-in-Chief of Crown Watch Blog puts it: "Watches, more than anything, are great mementos and signposts of our lives."
But how do you decide which watches define those moments? Which ones are essential? Which ones will keep you looking sharp at work and at play? Which ones will stand the test of time, hold their value, and make meaningful heirlooms? How do you begin to curate a coherent starter collection?
If you find yourself asking these questions, well, know that advice is on the way.
We picked the brains of three influential figures in the local watch industry: Peter Chong, co-founder of the blog Deployant, and a watch collector himself; Tom Chng, founder of the Singapore Watch Club and also a collector; and Wong, who is quick to point out that he isn't a collector, but merely someone who has chronicled the watch industry for many years.
"I would recommend three checkboxes for beginners," Wong offered. "One, go with reputable brands. Two, go for mechanical watches. Three, go for models that will give you lots of mileage – that is, watches that look and feel comfortable to you, and something that you would wear often. No one can tell you that what you like is wrong."
For Chng, it's watchmaking legends that make the most sense for those looking to build a collection.
"Evergreen icons are always compelling options for the modern discerning gentleman. They have withstood the test of time, and have proven to be relevant despite the trend changes in shape, sizes and colours. It's always a good idea to stay on the mainstream at the start, venturing into more niche genres as your taste matures," he said.
In terms of numbers, Chong suggests having "three or maybe four watches" comprising "two sporty/tool watches and one or two dress watches". Whereas in Chng's experience, "the numbers usually stabilise between four and seven".
START WITH A BUDGET
First things first: Begin with a budget in mind. "It's important to set a budget, as otherwise the options are limitless," explained Chong. "A good budget to start with is S$3,000. Or if you can afford it, S$6,000 or S$12,000 for each watch. Save to reach the target."
Some due diligence is necessary too, of course. Chong recommends reading reviews and expert opinions from sites like his own, which has articles contributed by the local watch collecting community.
For those on a budget and in the market for sporty/tool watches, he recommends starting out with diving watches such as the Citizen Fugu, Seiko Tuna, Seiko Samurai or Seiko Sumo, as they are all below the S$1,000 mark.
Moving up the scale – to a budget of up to S$6,000 – Chong nominates marques like Bell & Ross, Oris, Sinn and Tudor. "The Sinn tool watches like the EZM or the U2 series are good places to start," he said. Also good starting points are the Omega Seamaster, Omega Planet Ocean or Breitling Superocean.

Stretching that budget a little bit further gets you the Omega Speedmaster Professional Moonwatch (S$7,150) – the watch that went to the moon. This icon is Chng's choice. "The Speedy is fun, casual and convenient. It is without a doubt the watch with the most interesting story, and also a relatively friendly price tag," he said.
For those with more means, must-haves in the tool watch segment are Rolex sports watches in stainless steel. "Either the Explorer, GMT Master, Submariner or even the Air King are good starting points," suggested Chong.

The Submariner is also Chng's choice. "Probably the most iconic watch in the world, this living legend from 1954 is so popular in both the primary and secondary markets that it's basically liquid cash," explained Chng.

"It set the tone for what a diver's watch should look like, and went on to inspire various designs from different brands all around the world. A great choice for any occasion, whether diving in the waters off Yongala, Australia or desk-diving in the comforts of your own office."

DRESSIER OPTIONS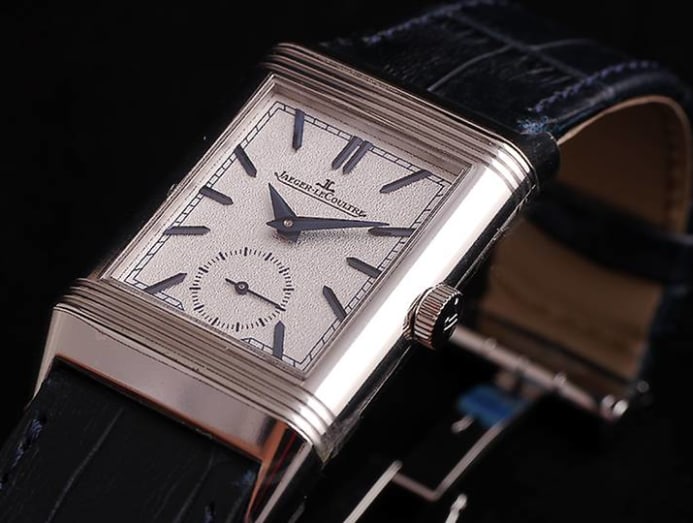 Despite what you might think, respectable, high quality dress watches can be had for below S$5,000. "Consider Grand Seiko, Longines and Hamilton," proposed Chong. "Most [dress watch] models are within that price range, and are good choices."

In the next rung up – around the S$10,000 mark – budding collectors can "look at Breitling, IWC, Jaeger-LeCoultre or Omega. The Omega Speedmaster Professional Moonwatch is a good option. As are the Jaeger-LeCoultre Reverso or the Master, IWC's Portofino or Breitling Premier."

Chng, too, puts forward the Jaeger-LeCoultre Reverso, alongside the Cartier Santos and Audemars Piguet Royal Oak, as essential dress watches in a man's collection.

"[The Reverso] is most recognisable for its rectangular swivel case, designed to protect the timepiece's crystal when worn by British Officers playing polo in colonial India. This timepiece looks great under a tuxedo sleeve, and is often paired with a hand-winding movement."

As for the Santos, Chng shares that it was the first pilot's watch ever produced – a little known fact. "First introduced in 1904, the Santos hasn't actually changed that much at all, albeit [having been] resized for a more contemporary flavour. Most suitable in a professional office setting, its conservative monochromatic livery keeps the timepiece discreet and elegant."

The Royal Oak, Chng believes, is "the grail to work towards… the end game for many". A timepiece that's aggressive yet elegant at the same time. The famous octagonal timepiece demonstrated a great amount of horological excellence, and was a breakthrough in case and bracelet finishing."

But, even if you've reached the end game, you shouldn't close yourself off to other options. Wong believes that reviewing or taking stock of one's watch collection is an ongoing process, as is acquiring new knowledge of timepieces.

"Tastes evolve and finances [hopefully] grow, so that would certainly have an effect on what watches one wishes to add to his collection," he said. "It is also common for collectors to let go of older watches to fund new purchases."

Chng concurs. "As we go about our horological journey, our taste changes, evolves and matures. We discover watches we never even knew we wanted. This process of consolidation and upgrading is both rewarding and fulfilling. Low wrist time is usually a good sign for review, especially when it will take you closer to your next grail." 

And, Wong added, there is no need to set a finite date to assemble your ideal collection. "I think if a person loves watches, he wouldn't be putting a deadline to his passion. It's like asking a music lover when he ought to stop his Spotify subscription!"