How to dress right for an online job interview to make the best impression
Think there's less prep work involved if you're being interviewed from home? Think again. Guys, put on some pants. Ladies, don't overdo the makeup. Good luck!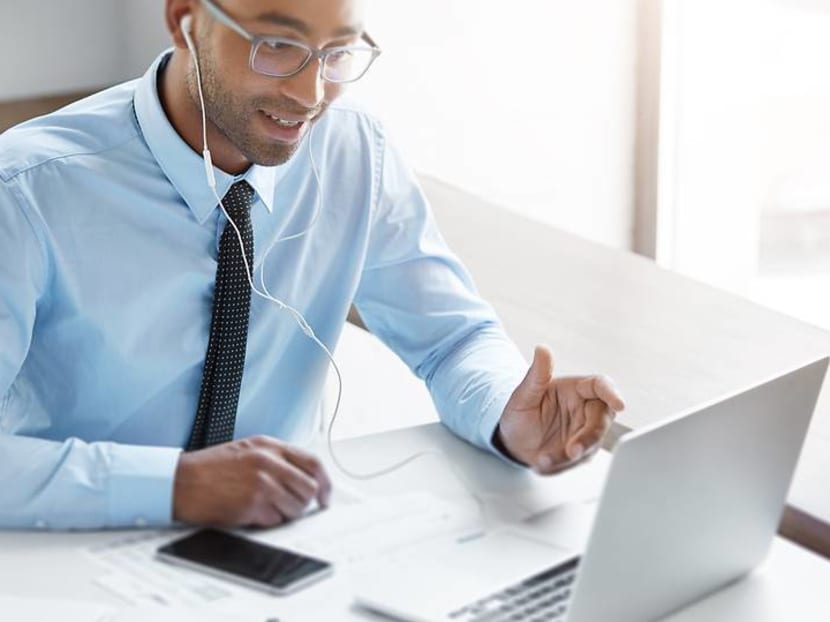 The pandemic has inevitably changed how we worked. Now that videoconferencing from home has replaced much of face-to-face contact, the way we communicate is impacted – from holding meetings to, if you're planning to enter the workforce, how we conduct job interviews.
As much as technology has brought us conveniences, it also poses some real challenges – and there's no professional situation where this is more evident than when you're looking for a job.
During a meeting in which you will be assessed for your personality and how you present yourself, it's become more crucial that everything goes as flawlessly as can be managed.
Now that it has to be held online from home, the potential of things going awry is higher simply because of the propensity for candidates to overlook certain formalities that are actually still very important.
Formal business wear is still the preferred choice as online interviews are just like any other interviews you attend in person.
Is it acceptable to dress more casually for an online job interview than you would for an interview you are attending in person?
Are you doing enough about your videoconferencing environment to ensure that you are projecting a professional image? 
CNA Lifestyle gets the low-down from a recruiting professional on how to look your best. Good luck!
TIP #1: DRESS UP AS IF IT'S A NORMAL INTERVIEW
Miya Toh, a principal consultant from recruitment firm Robert Walters, advised candidates to simply dress up exactly as if they were attending a regular, face-to-face interview as this will "help get them into the right interviewing mode".
"Formal business wear is still the preferred choice as online interviews are just like any other interviews you attend in person – it is the first impression that counts. Your outfit demonstrates how serious you are about the job," she said.
While you should assume that casual wear is never acceptable, it makes sense to find out what formal means to the company or industry you're interviewing for since it can vary across various work cultures.
"The dress code tends to be toned down a little with start-ups or technology companies. I would always suggest to candidates to do some research on the company and the culture before choosing their outfit for the interview they are attending," noted Toh.
TIP #2: GUYS, DON'T FORGET TO WEAR PANTS
For men, a work shirt, tie and pants will typically suffice. Yes, proper work pants are a must, in case you think you can get away with keeping your sweatpants or shorts on since the camera will only reveal what's above the waist.
While it's true that you will be sitting down for the interview, Toh pointed out that there's always a possibility, however remote, that you might suddenly be required to get up. Getting fully dressed up will also help you get in the right frame of mind to tackle the interview.
"A jacket, however, is not absolutely necessary, since the interviewers themselves may not be wearing one during the online session. You do not want to look overly dressed up too. If you feel more comfortable being fully prepared, you can always have it on standby by your side during the interview," Toh advised.
TIP #3: LADIES, HIDE THAT SLEEVELESS TOP
A work-appropriate blouse with skirt or pants will work well for women, or a smart, professional-looking dress. Toh cautioned to stay away from sleeveless tops or dresses though – if you must wear one, pair it with a jacket so that you'll look more pulled-together.
Keep in mind that you'll likely be feeling hot wearing a jacket at home though, so switch on the air-conditioner to help you stay comfortable and focused on the interview. The electric fan might not be a good idea since it is likely to mess up your hair or blow strands of it into your face.
Keep things simple and neutral where colours are concerned, and fancy accents or prints to a minimum. If you're unsure, just stay completely away from them. Unless you are looking for a job in the creative field, your potential employers are not likely to appreciate loud colours and splashy patterns.
Jewellery, if you must wear it, should not be so large that they are noticeable – it would be good if you can remove everything, save for a small pair of studs in your earlobes and your wedding ring, if any.
TIP #4: DON'T FORGET TO STYLE YOUR HAIR
There's really no difference when it comes to the grooming standards that a candidate is expected to keep up to, whether the interview is conducted online or in person.
Hair should be styled neatly and shouldn't be obscuring part of your face or cause you to incessantly touch it throughout the interview. A little hair-grooming product will help the men keep their hair looking polished, while women with a long fringe will do well to keep it tucked behind the ears or pinned up.
TIP #5: LADIES, KEEP YOUR MAKEUP LIGHT
Toh suggested simple and light makeup for women. Don't feel that you'll need to put on a smoky eye or dark lip colour, thinking it'll translate lighter on screen, because more often than not, it will translate exactly as it is, which is inappropriate for an interview.
Don't forget also that you're likely to be making hand gestures as you talk during the session, so either keep your nails free of nail polish, or opt for a neutral-toned varnish. Super-dark colours like black or super-bright colours like neons are not recommended.
TIP #6: DON'T BE SLOPPY
Toh also pointed out some common dressing and grooming mistakes that candidates are making during online interviews: Wearing outfits that are overly casual or ill-fitting; neglecting to properly iron their clothes; and attending the interview (presumably fresh from a shower) with damp hair.
TIP #7: FIX THAT CAMERA ANGLE (AND THE BACKGROUND)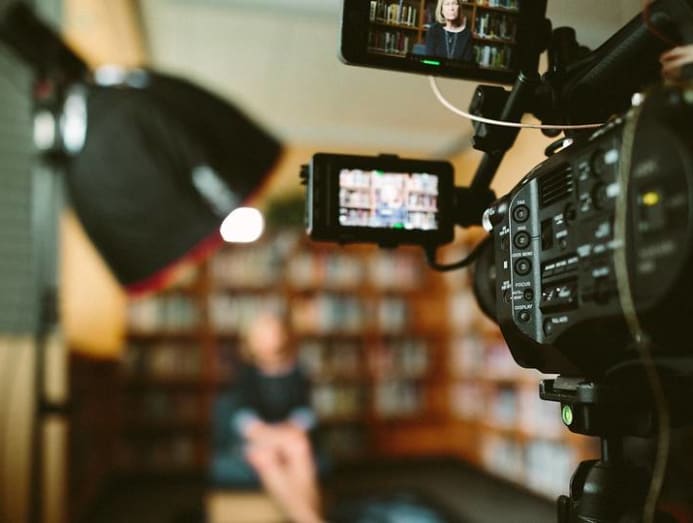 In order to present the best possible image of themselves to interviewers, smart candidates know that it's also crucial to properly set up the camera angle, background view and sound levels for an interview.
After all, there's no point in getting your appearance shipshape, only for the session to be ruined by an unflattering angle, or a view of a messy home, which will signal a careless attitude on the part of the candidate. While the reliability of your Internet connection and noise disturbances may at times be impossible to control, you should always aim to get the interview environment at home as close to ideal as possible.
Some advice from Toh: "Pick a well-lit spot that is free from clutter so that you can be the focal point on the screen for the interviewer. Make sure you are in a quiet and conducive environment – if you are having the interview in your room, do consider locking the door to make sure you won't be interrupted or distracted by others in your home."
Do a test run to ascertain that everything about the set-up is good to go, and it goes without saying that you should log on to the platform you are using in advance, and get yourself ready 10 to 15 minutes before the scheduled time of the interview.
TIP #8: SIT UP STRAIGHT AND DON'T FIDGET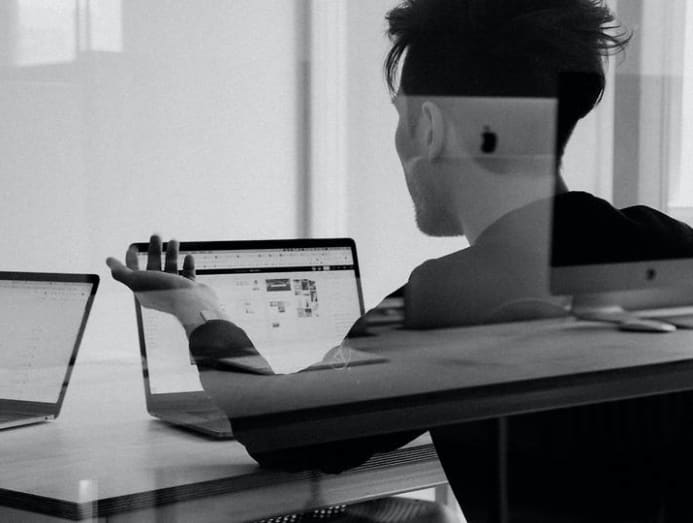 Your posture and movements are all cues of your personality and attitude too. "Sit straight, with feet on the ground and arms on your lap or the desk. You might tend to fidget more and look away from the screen since the interviewers are not physically in front of you, so remember to make direct eye contact when speaking – look at your web camera instead of the interviewer's face on the monitor.
"Nod occasionally so that the interviewers know that you are engaged in the conversation. Finally, it is not professional to pause the interview and walk away to attend to something else. Dedicate your time and full attention, just like what the interviewer would do for you," said Toh.