How to dress for unseasonably 'cool weather' in Singapore without looking silly
We're experiencing cooler, wet weather this month – but that doesn't mean it's time to break out the turtleneck sweaters and faux fur coat.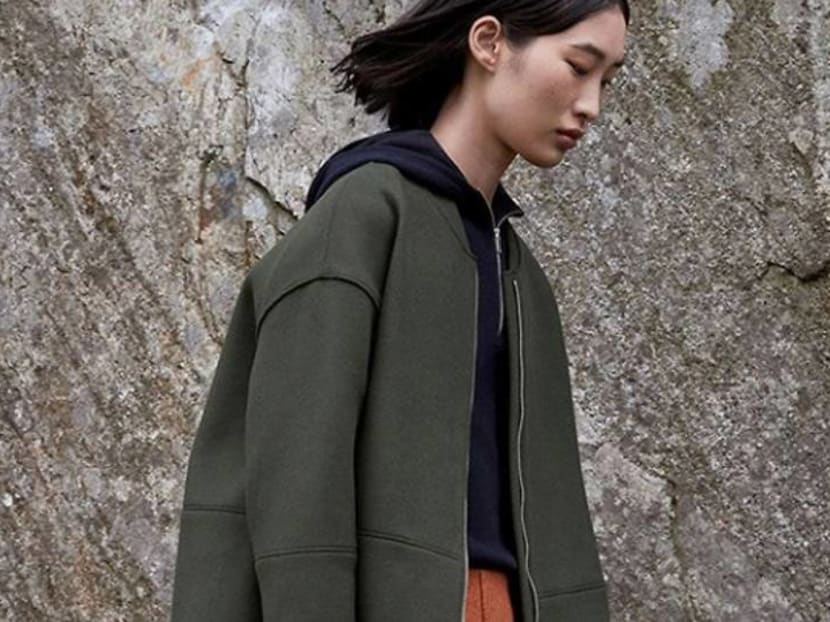 Once in a while, sweaty, suffering Singaporeans get a break from the sweltering heat of the tropical paradise we call home. And we don't just mean being holed up in a frigid cinema. We mean actually having some cool weather outside.
Sure, it's not quite winter but we'll take what we can get. Also, it's a chance to dig out the stuff at the back of our wardrobe that's usually reserved for our escapes from the equator.
Here's what to wear when the weather gets a little "chilly" (but definitely wet) in Singapore. Just remember to skip the scarves and Heattech, please. It's not that cold. No matter how bad we'd like to pretend it is.
Warning: Nothing in the story below applies to people who are always too warm. Sorry, sweaty bettys!
SWAP OUT THE USUAL COTTON TEE
Normally your cotton tee will do just fine in our 30-plus degree heat. But why not take advantage of the temperature drop – even if it's just a few degrees – and unpack that short-sleeved Merino wool top once the sun goes down.
And if you're wondering how to still make your feather-light day dresses work when it's a bit chilly, simply slip a fitted, long-sleeved top under it – it also puts a brand new spin to the look.
YES, FEEL FREE TO LAYER UP – BUT WITHIN REASON
We totally understand if, for a split-second, you are tempted to pile on a turtleneck and a wool jacket. After all, how often do we stop sweating on humid home ground? But remember – it actually only gets cooler later in the day.
As a compromise, it's wiser to opt for layers you can easily take off, like a jacket or cardigan. Steaming like a har gao in a woolen turtleneck is never a good look no matter the weather.
BREAK OUT THE WINDBREAKERS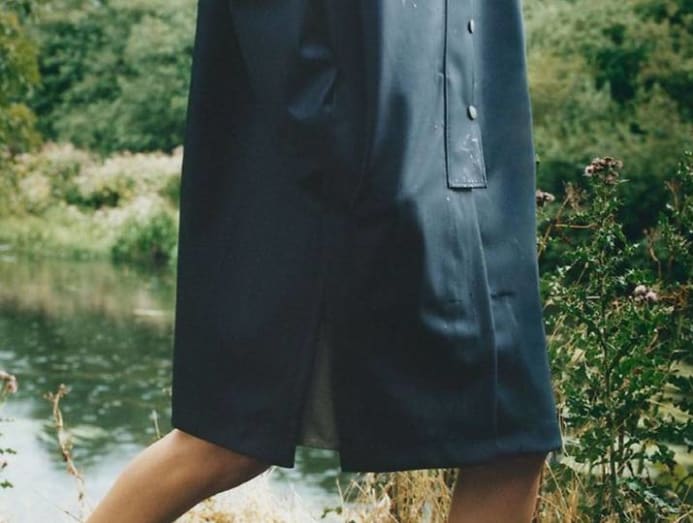 The catch with all this nice, cool breeze and cloudy days is that it comes in a package – hello, showers and thunderstorms.
It's time to break out that Goretex and just leave your umbrella tucked away. But while black windbreakers have mileage because they are more likely to go with everything in the wardrobe, where's the fun in playing safe? Try a brightly coloured number or prints instead.  
SLIPPERS OFF, PLEASE
Staying dry also means waterproof or water-resistant footwear. That means no slippers, Singapore. Slip on water-resistant Melissas or stay afloat in flatforms, we say.