Beauty Fixes: How to unclog pores and banish skin blemishes in just four weeks
In the second of a six-part series on achieving perfect skin, CNA Lifestyle shows you the most effective routine to get rid of whiteheads, blackheads and even cystic acne.
Whether it's the occasional whitehead or persistent acne, there's nothing that deters one more from striding out with confidence than skin blemishes.
Although there really isn't a quick cure for blemishes and acne, a good skincare regimen (coupled with professional face treatments) will help to unclog pores, re-balance your skin's sebum production, tackle acne bacteria in the deeper layer of the skin and keep your complexion hydrated, soothed and clear.

FOUR WEEKS TO GO: START USING AN EXFOLIATING ACID-BASED SERUM
Acne usually has multiple triggers – such as fluctuations in hormone levels and genetics – but the underlying cause of skin eruptions is the over-production of sebum, which then gets trapped in pores. When this trapped sebum gets into contact with bacteria and dead skin cells, the resultant inflammation causes active acne.
Some acne occur deep in the skin, known as cystic acne, and others such as the more common whiteheads and blackheads, occur close to the surface.

Regular application of a gentle yet effective glycolic acid-based serum will significantly reduce the number and frequency of clogged pores, and thus, inflamed acne, as the glycolic acid works to dissolve dead skin cells on the surface.
Another plus? It'll also smoothen and brighten bumpy, dull skin and clear away blackheads as well.

TRY:
PIXI BEAUTY OVERNIGHT GLOW SERUM, S$36
This serum contains 10% glycolic acid but is non-drying thanks to its hydrating formula that includes aloe and cucumber extracts.
DRUNK ELEPHANT T.L.C FRAMBOOS GLYCOLIC NIGHT SERUM, S$190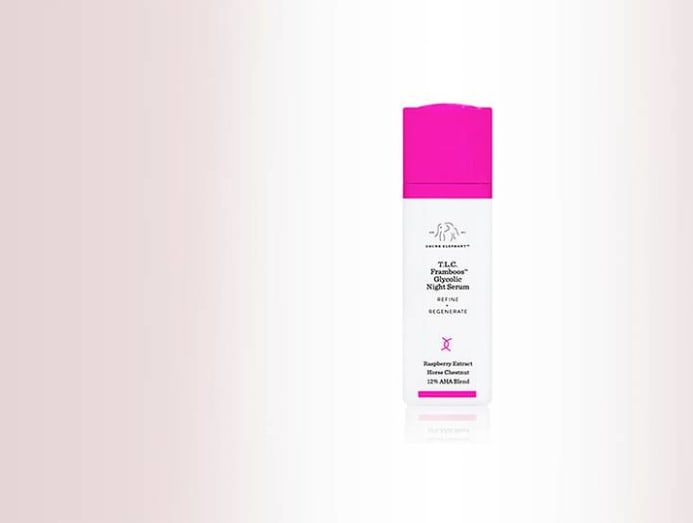 An easily-absorbed serum that contains a blend of glycolic, lactic, tartaric, citric, and salicylic acid, along with soothing botanicals like horse chestnut, bearberry, and white tea.
THREE WEEKS TO GO:
A weekly application of a clarifying face mask not only deep-cleanses skin but also helps anti-acne ingredients penetrate deeper into the pores for a more effective blemish-busting effect.

Blemish-prone skin can also be prone to dehydration, due to the regular application of exfoliators and anti-acne ingredients, so a mask that also helps replenish moisture can help re-balance the skin's sebum production.

TRY:

FOR BELOVED GIRL OIL CONTROL MINERAL CLOUD-SILK MASK, S$16 for a box of 3
This ultra-silky sheet mask contains zinc extract to control excess sebum production while hydrating. It promises all-day oil control for smoother makeup application and less clogged pores.
TATA HARPER CLARIFYING MASK, S$93
A non-drying exfoliating mask that targets blemishes? Yes, please. A natural blend of AHA acids from superfruits and micro-sized quartz sand crystals effectively sloughs off dead skin on the surface and promotes cellular renewal for smoother skin and more refined pores. The Hulk-like green of the mask also makes a masking session quite IG-worthy.

TWO WEEKS TO GO:
Time to get tough on those pesky spots! A thoroughly deep-cleansing yet skin-revitalising facial is just what the doctor ordered to diminish acne scarring and unplug those clogged pores.

Nip it in the bud with a spot treatment, ideally containing salicylic acid (proven to tackle acne bacteria) while soothing the redness and inflammation.

TRY:

SUNDAY RILEY U.F.O. ULTRA-CLARIFYING FACE OIL, S$56 for 15ml
This zit-busting face oil contains 1.5 per cent salicylic acid, tea tree oil and black cumin seed oil to help fight acne without over-drying. Botanicals like licorice root and hexyresorcinol brighten skin while the lightweight oil texture helps keep sebum production from going on overdrive.
KEW ORGANIC OXYGEN O2 FACE TREATMENT, S$360 for 120 minutes
This highly revitalising oxygen facial infuses skin with oxygen in multiple steps to give dull, clogged skin a breath of fresh air. Two kinds of exfoliation – Diamond Peel and Jet Peel – clears away dulling debris on the surface without irritating skin before the oxygen therapy and a detoxifying massage.
Application of water-based organic skincare from the Kew Organics range, like the new Kew Organics Clear Skin Treatment Essence, S$117.20, helps prolong your clear-skinned radiance.

THE INSTANT FIX:
The ultimate fallback to fake blemish-free skin? A good concealer and a mattifying or pore-filling primer to make sure that it stays in place all day.

Just don't forget to properly cleanse off all that makeup before going to bed, so that you don't wake up to yet another angry zit waiting to erupt.

TRY:
EUCERIN PROACNE COVER STICK, S$26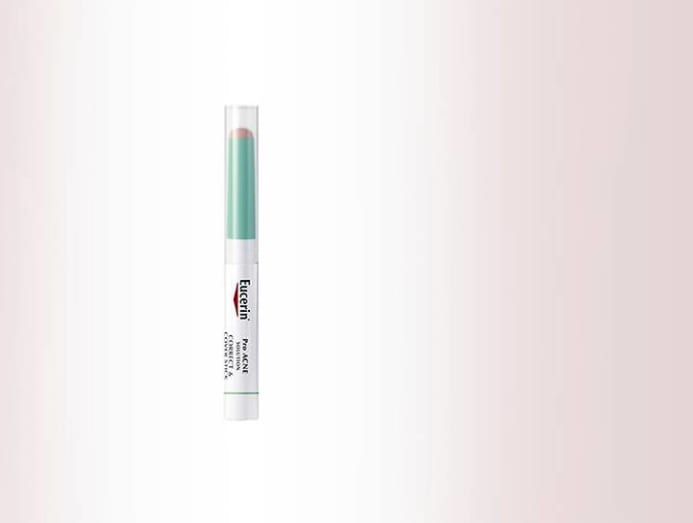 This treatment-concealer contains salicylic acid to tackle acne bacteria while it conceals.

SMASHBOX PHOTO FINISH MATTIFY PRIMER STICK, S$52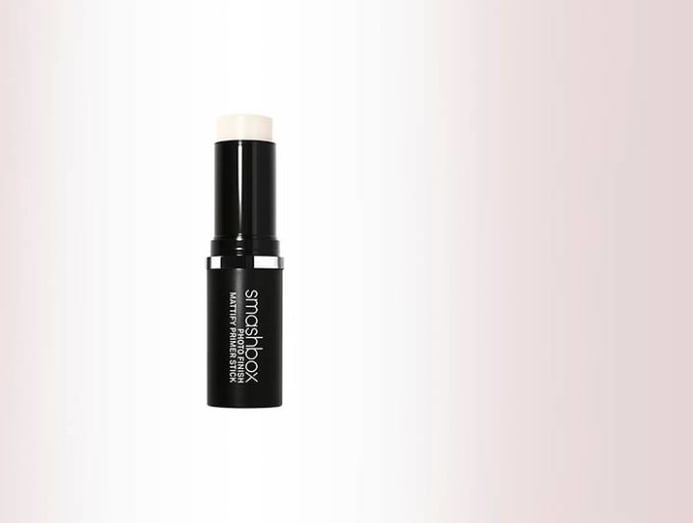 Not only does this invisible primer keep skin matte for most of the day, it also helps make makeup budge-proof and minimises the appearance of open pores and scars.

TARTE CREASELESS CONCEALER, S$40
Wary of concealers that sink into open pores and every hollow on the skin? We recommend this new concealer from Tarte, which gives high coverage without caking or creasing. Plus, it's formulated with mineralised pigments so as to reduce the chances of pore clogging.