How to groom your eyebrows like a pro when you're at home
Trimming and tweezing your own brows are easier than you think. All you need are a pair of tweezers, a pair of brow scissors and a steady hand.
It's been several weeks since you last had your brows threaded or tweezed at your favourite brow salon. By now, your brows have likely reached its full potential – and that bushy, natural brow shape is clear for all to see. But what if you're not exactly happy with yours?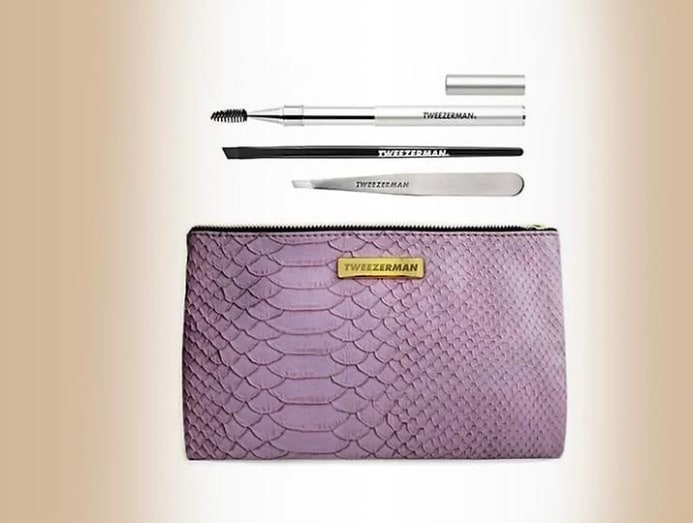 To clean up the overgrowth yourself, you'll need a pair of tweezers and a pair of brow scissors. Position yourself in front of a mirror (but not a magnifying mirror!), preferably with plenty of natural light so that every single strand of hair is visible. 
All set? Now it's time for grooming.
PREP YOUR SKIN
The skin around the brow area tends to be sensitive as it is extremely thin and close to the brow bone. For a relatively pain-free brow grooming session, you'll want to prep the skin around the brow area ahead of the process. 
Gently massage your favourite facial oil on the brow bone to lubricate your skin and hair follicle. This prevents hair from breaking and makes the skin less sensitive from all the tweezing.
KNOW YOUR NATURAL BROW SHAPE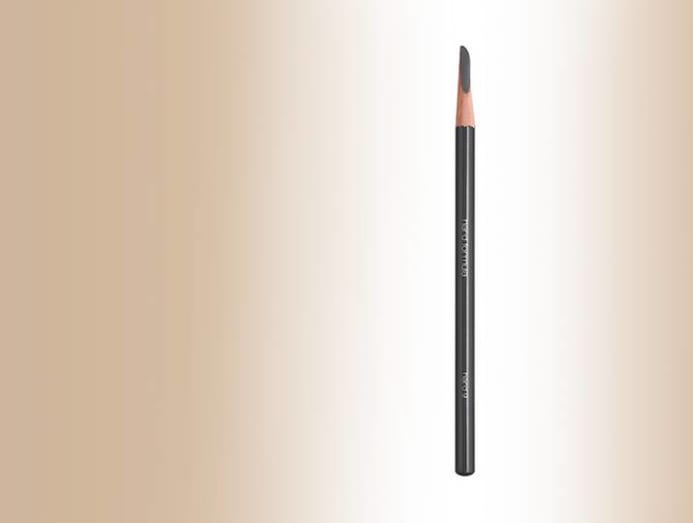 Whether you have strong or weak brows, it is important to work with the natural shape of your brow bone to achieve the most natural-looking brows. Before shaping these, recognise where the brows begin and end, where the arch is, and how high the arch reaches, then use these focal points to frame those brows around your eyes.
Find the beginning of your brows by holding a brow pencil vertically at the ball of your nose. Pivot the pencil to the outside of your iris to find your arch. Find the tail end of your arch by swinging the pencil until it grazes the outer corner of your eye.
HOW TO DEAL WITH A UNIBROW
Even strong brows need shape and separation or those bushy brows will overwhelm your face. Unless you are Frida Kahlo, a unibrow might not be such a great idea. Hold a pencil vertically from the ball of your nose to your eyebrows to determine where to start tweezing away the strays.
TRIMMING THE OVERGROWTH
Like our hair, brows grow over time. To trim overgrowth, begin by combing your brows straight up with a spoolie eyebrow brush. Then use eyebrow scissors to trim only the longest hairs. To avoid that dreaded "crew cut" look, stagger the length as you go – cut one hair a little longer and one a little shorter. Once the excess bulk is removed, brows will immediately look more groomed, and you'll be able to see exactly which stray hairs need tweezing.  
HOW TO PLUCK
For the most painless pluck, tweeze hairs in the direction of hair growth while holding the skin taut. Start removing stray hairs at the beginning of your brows. Then work towards the under of the arch and finally, beyond the end of the tail. Fine hairs that fall within your natural shape should be left alone. Eyebrows that fall short age our faces, so resist the urge to pluck too much.
BONUS: WHAT TO DO WHEN YOU MESS UP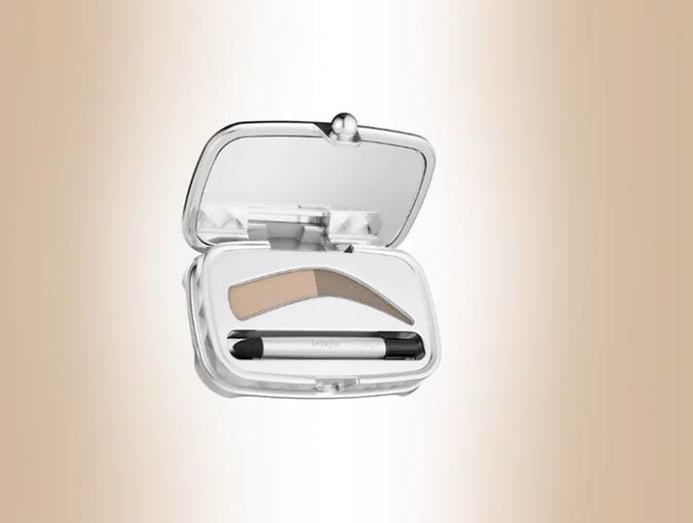 Did you go tweezing too far and your brows are now looking too sparse for your taste? Keep the attention as far from your brows as possible by wearing bangs or a statement lip. But avoid a winged liner as the sharp lines draw attention to the brows. Fill brows in with a brow pencil, shadow or wax. Use short, angled strokes in the direction of hair growth to cover bald spots.